3 NFL Sleeper Teams for Next Season
In this ultimate game of inches, a freak injury, missed call, or botched snap can make or break a season. To up the drama, league executives schedule a slate of divisional games for the final week of the regular season, knowing full well that playoff spots and seeding will still be on the line. In recent years, the Baltimore Ravens, Green Bay Packers, Pittsburgh Steelers, and New York Giants backed into the playoffs with a wild card berth, caught lightening in a bottle, and won a Super Bowl.
Last year, the Carolina Panthers ripped off 14 straight wins to open the season, before taking their first loss, en route to 15-1 and a trip to the Super Bowl. For the prior season, in 2014–15, the Panthers somehow won their division at 7-8-1, before getting their doors blown off in the Divisional Playoffs on the road in Seattle. This season, Carolina will surprise nobody. The three NFL sleeper teams for 2016–17 represent tantalizing collections of young talent going up against relatively weak schedules and divisions. As sleepers, these NFL sleeper teams are all slogging through lengthy postseason droughts and a lack of major media exposure.
3. Tampa Bay Buccaneers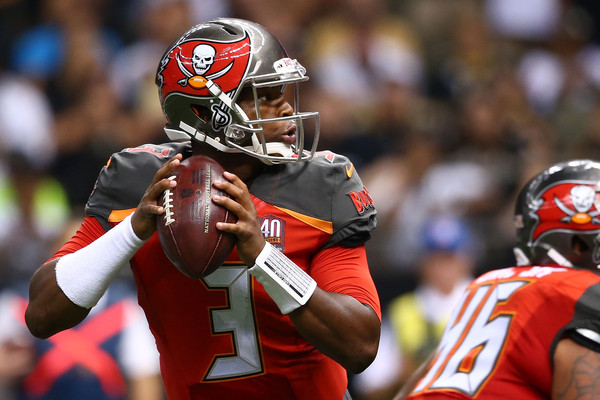 A slimmed down Jameis Winston reported to training camp in the best shape of his life after enduring several grueling workout sessions with Tim Grover, who made a name for himself as Michael Jordan's personal trainer. The Bucs will only go so far as their quarterback takes them. Last year, Winston made the Pro Bowl as a rookie (as the Tom Brady alternate), after completing 58% of his passes for 4,042 yards and 22 touchdowns. At his best, Jameis Winston stands tall in the pocket, goes through his progressions, and throws with touch to big receivers Vincent Jackson and Mike Evans.
When putting it all together, Winston went for an efficient 246 passing yards and five touchdowns through a 45-17 Week 10 blowout over the Philadelphia Eagles. The 2015–16 Bucs went 6-10. After Carolina, Tampa Bay will war against Atlanta and New Orleans for second place in the division and a wild card berth. As one of our picks for the top NFL sleeper teams, the Buccaneers will likely leap over both of these division rivals, especially if Jameis Winston improves his red-zone reads. Tampa Bay ranked fifth in total offense last season, but often failed to punch the ball in at the goal line. After taking the lead, Winston can hand the football off to Doug Martin to chew up clock and rumble for big chunks of yardage through the fourth quarter.
2. Jacksonville Jaguars
The Jacksonville Jaguars last made the playoffs back in 2007, with Fred Taylor and Maurice Jones-Drew toting the rock. Since then, following the Jags has been an exercise in futility, with one confused fan even repeatedly mocked as an infamous Internet GIF and meme. In 2011, Jacksonville took Blaine Gabbert with the 10th overall pick, as the apparent quarterback of the future. The following season, the Jags drafted wide receiver Justin Blackmon to pair up with Gabbert.
After turning in a 5-22 record through three seasons as the starter, Gabbert was dealt to San Francisco in exchange for a lowly sixth-round pick. Meanwhile, Blackmon, Gabbert's supposed running mate, has been out of football since 2013 after failing multiple drug tests. Both of these draft busts set the franchise back for several years, and relegated the Jaguars to a sideshow act relative to the Florida Gators and Georgia Bulldogs deep in SEC country. Jacksonville brass even once considered giving statewide legend Tim Tebow a serious look in order to improve ticket sales.
Jacksonville, however, finally got things right in 2014, when the team took Blake Bortles as the third overall pick in the draft. On appearance alone, Bortles came right out of central casting to play quarterback, standing tall at 6-foot-5, 235 pounds — with a rocket arm. Bortles immediately blew away any unfavorable connections to Gabbert by stepping up to throw one of the more beautiful deep balls in the league as a rookie. For his sophomore season, Bortles came back to go over the top for 4,428 yards and 35 touchdowns. On broken plays, Blake Bortles has also proven to be deceptively fast; he can tuck the ball in and take off out of the box for first downs.
Beyond Bortles, recent Jacksonville draft picks have included the likes of Allen Robinson, T.J. Yeldon, and A.J. Cann, who have all stepped in as productive starters. Little known Robinson actually hauled in 80 receptions last season for 1,400 yards and a league leading 14 touchdowns. Jacksonville also nailed the 2016 draft, in taking Jalen Ramsey, the top-rated corner at five, before pouncing on Myles Jack in the second round. Jack is top-five talent, who fell in the draft due to injury concerns. The two rookies will go to work behind pass-rush specialist Dante Fowler, who blew out his knee on the first day of last year's rookie mini-camp. For once, there is real hope in Jacksonville; they are a one of the true NFL sleeper teams.
1. Oakland Raiders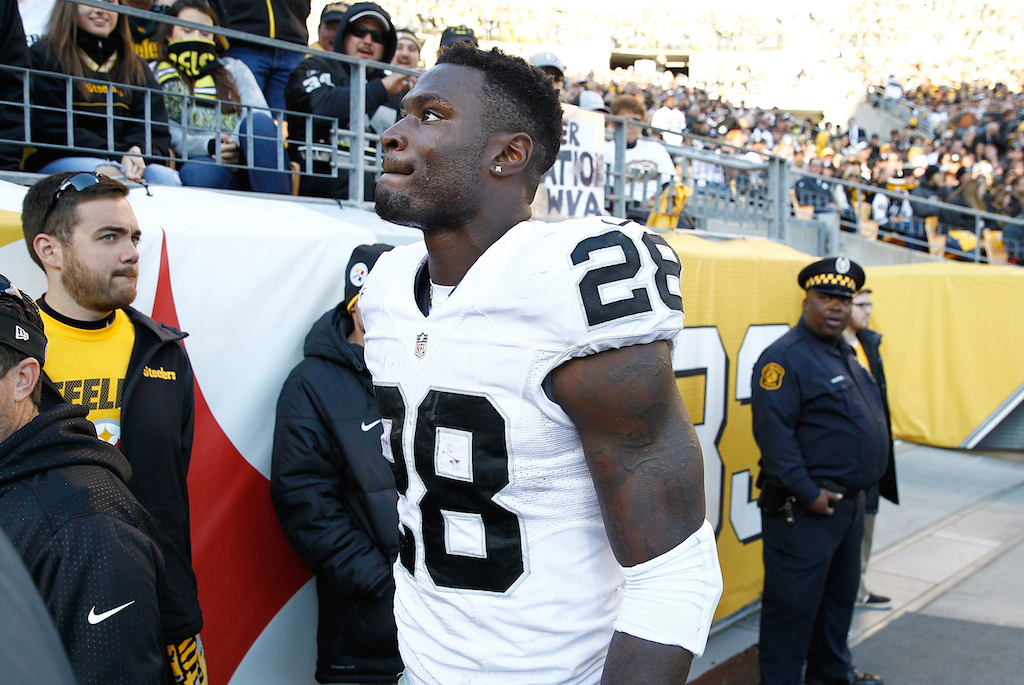 The Oakland Raiders have somehow fallen well beneath the radar after several failed attempts to relocate. The game of musical chairs ended with the St. Louis Rams moving to Los Angeles, while the Chargers and Raiders stayed put in their same respective cities, leaving Las Vegas without an NFL franchise — still. The Raiders are far from the most popular attraction in their own town, with the Golden State Warriors coming off a 73-9 regular season and second straight trip to the Finals. The Warriors stole all of the headlines again this offseason, by reloading and signing Kevin Durant. Certainly, the Silver and Black will bristle beneath this blatant disrespect.
The Raider roster is stacked with young talent, in Latavius Murray, Amari Cooper, Khalil Mack, and Derek Carr, who all have yet to even turn 25 years old. Last season, Mack racked up 15 sacks and went down as the first man in history to ever be named All-Pro at two positions (LB and DE). As a disruptive force, he has already been compared to the great Lawrence Taylor. Offensively, Carr should be simply giddy at the sheer firepower at his disposal. Cooper, as a 21-year old rookie, caught 72 balls for 1,070 yards and six touchdowns. He has already emerged as one of the better wide receivers in the game due to his precise routes and sure hands.
Cooper will work opposite of Michael Crabtree, who went for 85 receptions and 922 yards last season, in his own right. These outside threats will keep defenses honest, so that bruising back Murray can gash the opposition at the line of scrimmage. For 2016–17, expect Carr to complete 65% of his passes, for more than 4,000 yards, and 35 touchdowns. Oakland is ready to make a move out of the AFC West, with the Denver Broncos regressing sharply from last season's Super Bowl run. Just win, baby.
Statistics courtesy of ESPN and Pro-Football-Reference.