NFL: So Is Todd Gurley Hurt, or Is Sean McVay an 'Idiot'?
Todd Gurley's limited usage in 2019 has been one of the many issues plaguing the Los Angeles Rams this season. Gurley is in the first year of a four-year, $57.5 million extension he signed back before the beginning of the 2018 season. But despite being paid like an elite back that should be the workhorse of the backfield, Todd Gurley has been utilized more like an afterthought than a featured weapon.
Conventional wisdom suggested that the Rams were trying to limit Gurley's usage due to a reported arthritic component in his knee. But on Wednesday night before Los Angeles's Week 14 matchup against the Seattle Seahawks, Sean McVay suggested that his own poor decision-making might be the culprit. So which is it?
Sean McVay calls himself an idiot
When asked about the recent uptick in Gurley's usage on Wednesday, Sean McVay gave a simple reason for it. "Me not being an idiot," McVay said.
The insinuation here is that Gurley's reps haven't been limited due to a team plan to use load management to preserve Gurley's health, but have instead simply been limited due to Sean McVay being an idiot. He went on to double-down on this point by denying, as he has before, that there is a load management system in place.
"It has nothing to do with that," McVay said. "It was really just, you're just kind of working through the 2019 season, the best way to utilize all of our players and figuring out what our identity is."
This, of course, makes no sense. Why on earth would Todd Gurley, who was made the highest-paid running back in the history of the NFL at the time of his signing, not be an obvious part of your identity as a team from Day 1?
The team has performed better when Todd Gurley gets touches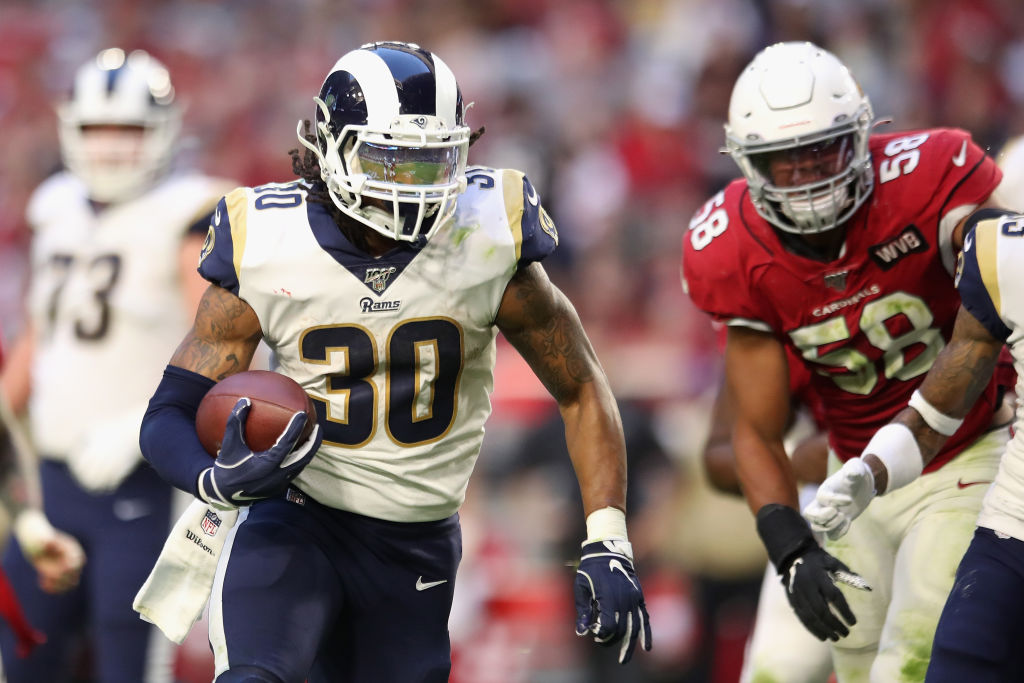 The Los Angeles Rams are 7-5 so far in 2019. Todd Gurley is averaging only 16 touches per game this season with 154 carries and 22 receptions.
In games that Gurley has touched the ball at least 14 times, the Rams are 6-1. In the five games that Todd Gurley hasn't touched the ball at least 14 times, including the one game that he missed this season with a bruised hip, Los Angeles is 1-4.
Part of this is due to game script, as the team is more likely to abandon the run after falling behind early. But it still points to an over-arching problem that limiting Gurley's touches has not been an effective strategy this season. The most egregious example came in Week 10 against the Pittsburgh Steelers.
The Rams were fresh off of a bye week. Gurley was playing well, averaging 6.1 yards per carry with 73 yards on 12 carries. But he was inexplicably benched in the early stages of the fourth quarter, and Los Angeles went on to lose 17-12.
Sean McVay is making both himself and Todd Gurley look bad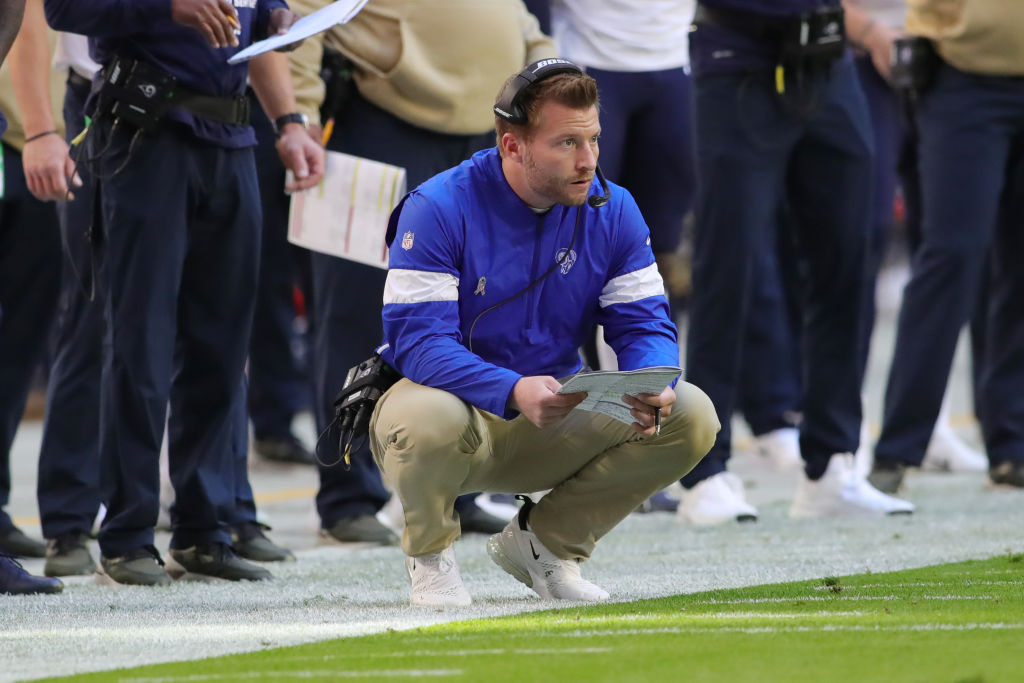 Todd Gurley has carried the ball 154 times for 642 rushing yards and has 22 receptions for 134 receiving yards in 11 games played this season. Compare this to his first 11 games in 2018, when Gurley had 210 carries for 1,043 rushing yards and 43 receptions for 441 receiving yards.
Something is clearly wrong. And the problem with McVay refusing to admit that Todd Gurley is injured, as he did last season during the playoffs, is that it makes both himself and Gurley look bad.
If Gurley is healthy, why isn't he being properly utilized? Why isn't he more upset about being used in such a limited role? And if Sean McVay has a healthy Todd Gurley at his disposal, why isn't he utilizing him? Especially in a season that Jared Goff has regressed so badly and could use the support?
Explaining to the football world that Todd Gurley is injured but trying to play through it would paint Gurley in a much more favorable light for toughing it out and would give McVay a pass for using him as sparingly as possible to protect him. But insisting that he's fine and there is no load management in place makes McVay look like, in his own words, an idiot. And if this isn't a cover-up and is what has actually been going on, that's even worse.