NFL: The 1 Way Tampa Bay Coach Bruce Arians is Unlike Any Other Coach in the League
When Bruce Arians takes the sidelines for the Tampa Bay Buccaneers next season, he will do so with a coaching staff unlike any other in the league. Arians has a massive 28-person staff working behind him in Tampa Bay. While it may be easy to joke about the number of coaches, Arians has been coaching football at every level for more than 40 years as both a head coach and assistant coach.

His past experiences provide Arians with a reason to make this move. Having a staff this big, while not the norm, has a variety of benefits which could help the Buccaneers as they try to reach the next step. With a resume like the former Coach of the Year's, fans have reason to trust that Arians could be doing something which spreads throughout the league.

More one-on-one time with players
When upwards of 90 players come into training camp, it is impossible for a smaller coaching staff to connect fully with every player. As those numbers dwindle by the time the season starts, it means that each of those coaches could have a better rapport with the ones that they have going forward.

Having more coaches helps with implementing more specialized training with players of a given position, playing style, and conditioning. Theoretically, it could not only improve each player's individual skill set if all the coaches stay on the same page, but it could make the entire team work better as a whole.
More flexibility
More coaches also means more flexibility for Bruce Arians. As an offensive coach by trade, Arians historically has a better grasp of that side of the ball. In hiring more experts, he can not only focus on what he is best at, but get more time moving in and out of offense, defense, and special teams meetings.

As an older coach at 66, Arians knows that his coaching days are numbered, but if he can deftly manage his Buccaneers staff, it could mean that his career stretches further.

More diversity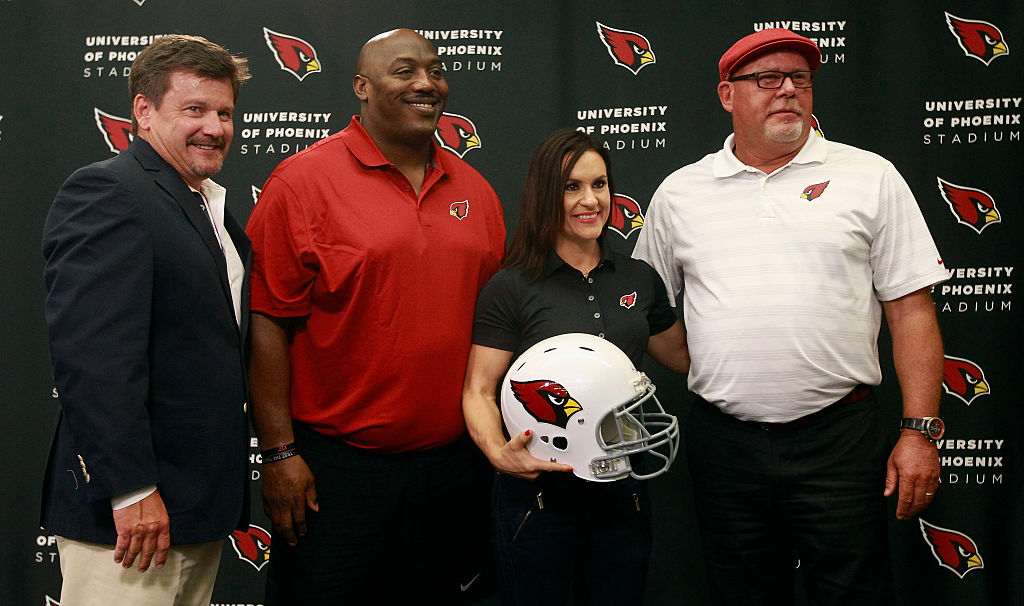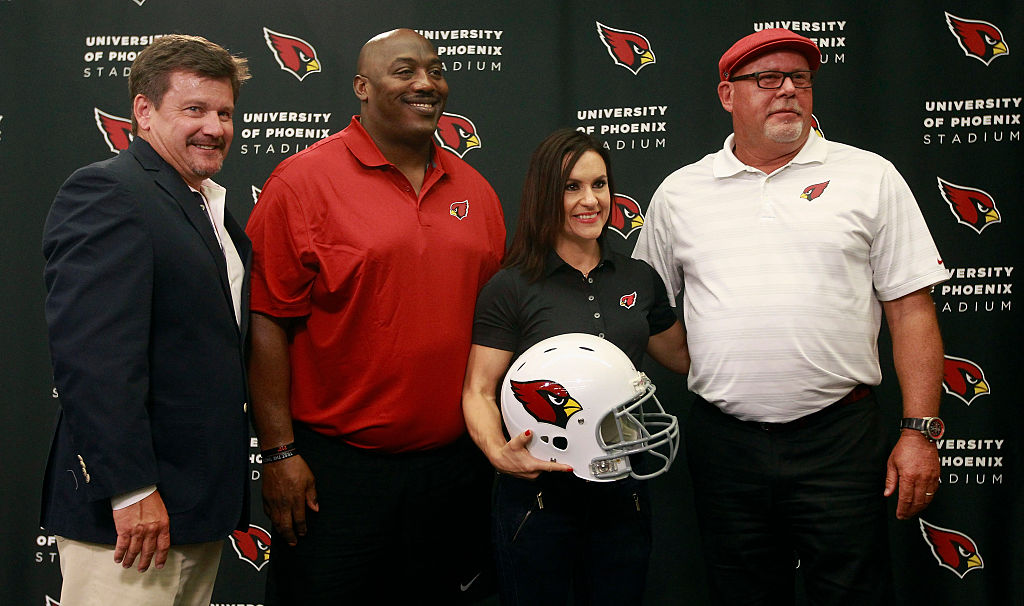 Outside of the football field, Arians coaching staff addresses a major issue — diversity. White men historically dominate the NFL coaching ranks. Arians' staff is not only one of the most racially diverse in the NFL, with 11 African-American assistants behind him, but it also breaks the gender mold by having two female assistant coaches as well. Hiring female assistants was a move Bruce Arians made in Arizona, and he's doing the same with the Buccaneers.

In a world where the Rooney Rule is sadly still a necessary step in promoting diversity among coaches, Arians' diverse staff does not fix the problem, but it does add diversity nonetheless. With each baby step toward absolute inclusion in the NFL, the Rooney Rule may soon become obsolete, and teams may naturally diversify their coaching searches.

What can go wrong?
Despite there being a great possibility that this could go well for both Bruce Arians and his players, there are legitimate concerns it could be a historic coaching snafu.

For one, too many voices could mean too many crossed signals among the coaching staff. If one coach wants one thing, and another emphasizes something different, there is great potential for a clash of egos or ideologies.

Another concern from Arians' standpoint could be that it adds even more people to the mix in an already crowded sport. If he has to check in with too many coaches in order to keep his team running, that could take him away from concentrating on strategy and Xs and Os.

Only time will tell if hiring close to 30 assistants will work marvelously for Bruce Arians or be a complete disaster. The fact that he is doing it at all, however, shows that he is willing to take risks and try something different even after 40 years in doing what he does.