10 Marijuana-Inspired NFL Logos
For all the scandals that have rocked the NFL over the years, it seems as if the most common ones tend to revolve around substance abuse violations; specifically suspensions over smoking weed. Although many players (see Jake Plummer) believe that marijuana use would provide health benefits to both past and present players, the National Football League tends to take a different stance on the matter — to the disappointment of many.
To be completely honest, we don't see the league changing its position any time soon. Despite all the things the league lets folks get away with, it's not in the business of condoning drug use. But what if that wasn't the case? What if the NFL let teams smoke weed? What would that even look like? Now, we have an idea — sort of.
Thanks to the creative genius of sports artist David Rappoccio, whose work also includes Donald Trump taking over the NFL and NFL team logos as butts (yes, butts), we now know what it would look like if all the NFL team logos smoked weed. And we have to admit, we like what we see. Of course, as you probably guessed, some of these designs caught our attention more than others. In fact, these 10 NFL team logos got us high with excitement. See for yourselves.
1. Chicago Bears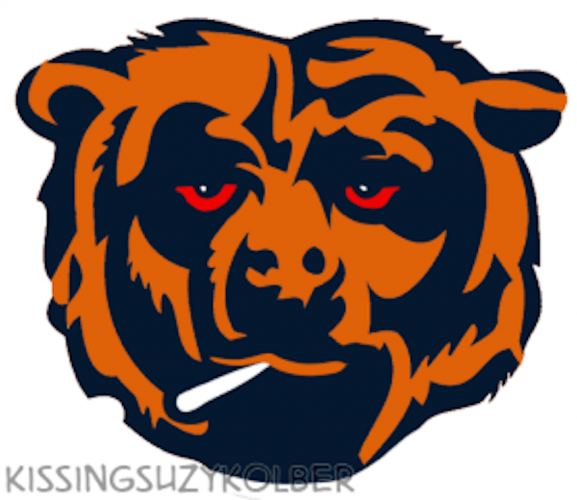 Whether you're talking about the jersey, the helmet, or the logo, the Chicago Bears are one of those pro sports teams whose gear falls under the "untouchable" category. Yet, if you were ever going to mess with perfection, this would be one way to do it. We think this look is something even "Smokin' Jay Cutler" could get behind.
2. Carolina Panthers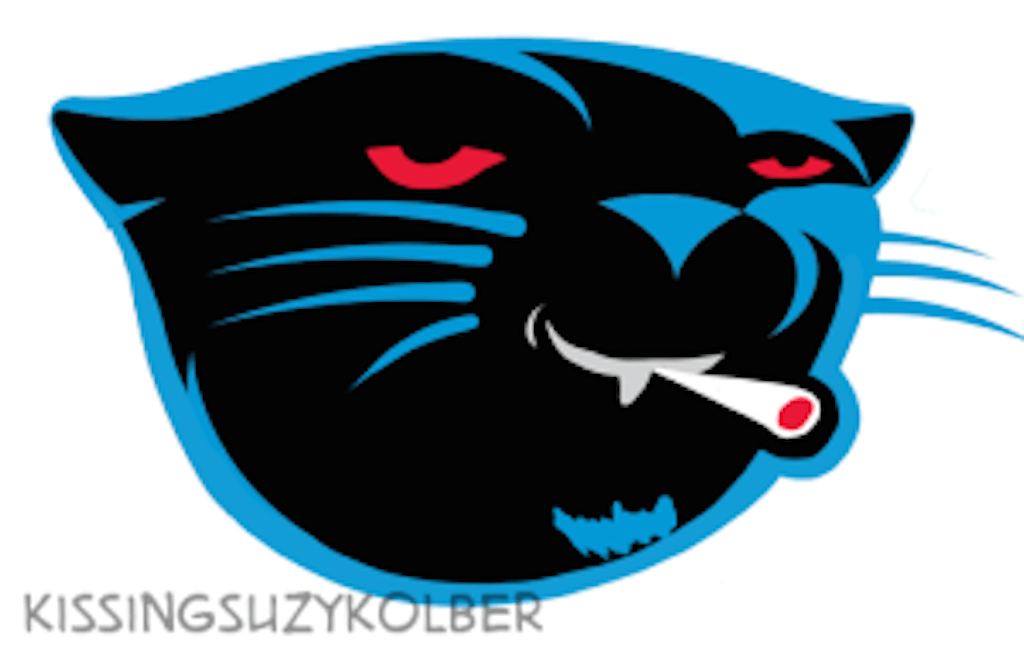 For some reason, we've always felt like the Carolina Panthers logo was missing something. Maybe this super chill "fat cat" is the signature look we've been waiting for. That, or perhaps the epic soul patch just has us entirely too transfixed. Either way, we dig it.
3. Denver Broncos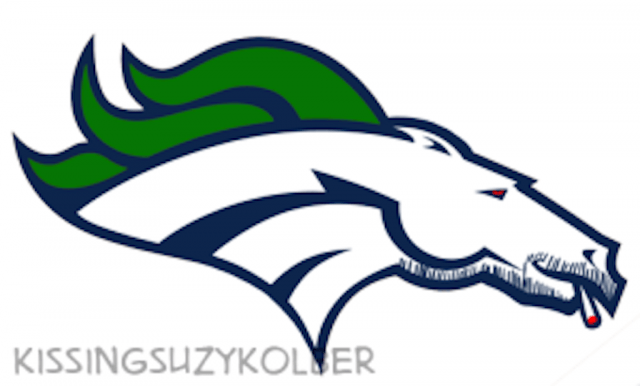 We hope you don't look at this redesign and assume the defending Super Bowl champion Denver Broncos are getting complacent. This is merely the look of a group who feels good about its chances of repeating. The Broncos are growing some scruff, keeping things green, and getting ready to roll (that joint) into the 2016 season.
4. Washington Redskins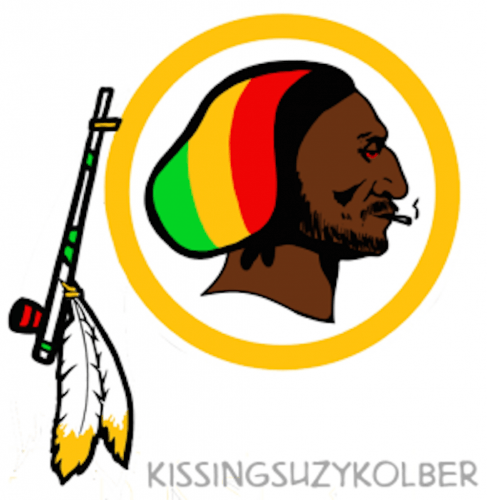 If the current Washington Redskins logo is controversial, we can only imagine how people would feel about this one. Then again, maybe seeing this Rastafarian in a tam, carrying a peace pipe, would do a better job of bringing folks together. As the great Bob Marley once said, "I hope you like jammin', too."
5. Los Angeles Rams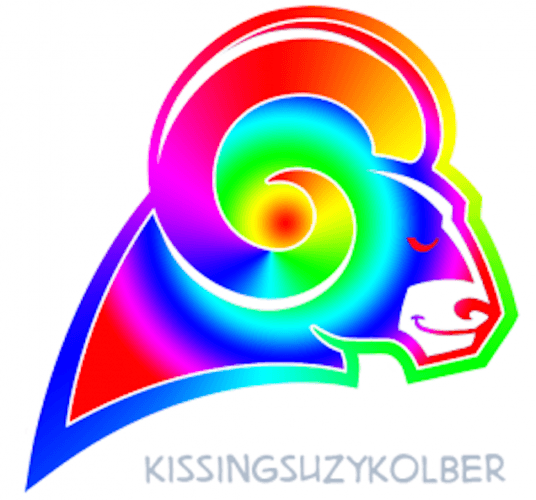 It's been a while since we seen anyone in the Rams organization looked this happy. Now with the franchise back in Los Angeles, this just feels like an appropriate upgrade to the logo. It's so bright, it's so colorful, but most importantly, it's so full of hope. It's only a matter of time before the team takes the field and all that goes away.
6. Kansas City Chiefs
There are many things you can do with an arrowhead. In our opinion, this is easily among the most creative. It's smooth, it's simple, and it hits just right. These Kansas City Chiefs are definitely prepared for the upcoming season. It's in the air — we can smell it.
7. Jacksonville Jaguars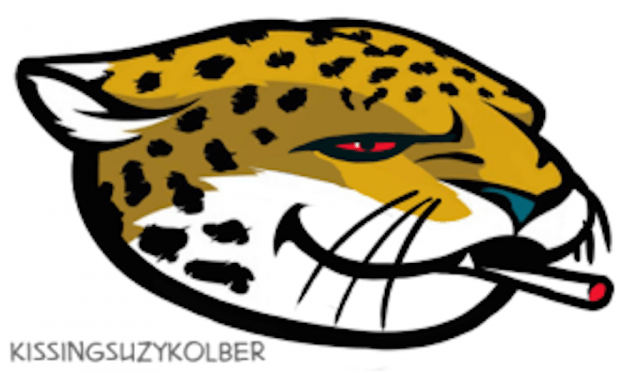 If the Jacksonville Jaguars were looking to make up for their hideous helmet redesign, then turning to this logo would be a good place to start. Normally we're not fans of the "cartoonish" look, however, this one just feels right. Just look at how chill that Jaguar is — if only we could all be so lucky.
8. Miami Dolphins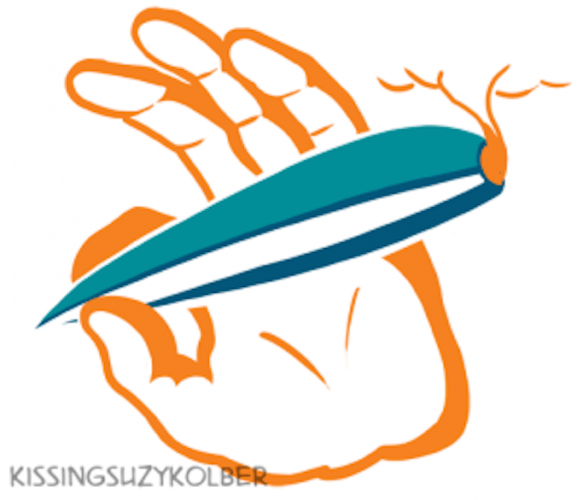 We could easily use this moment to make a Laremy Tunsil comment, but we won't. Instead, we're going to focus on this insanely inventive redesign. We love how Rappoccio transformed the image of a dolphin jumping in front of the sun into a hand gripping a J. For the sake of Miami fans everywhere, we just hope the team can look this good in 2016.
9. San Francisco 49ers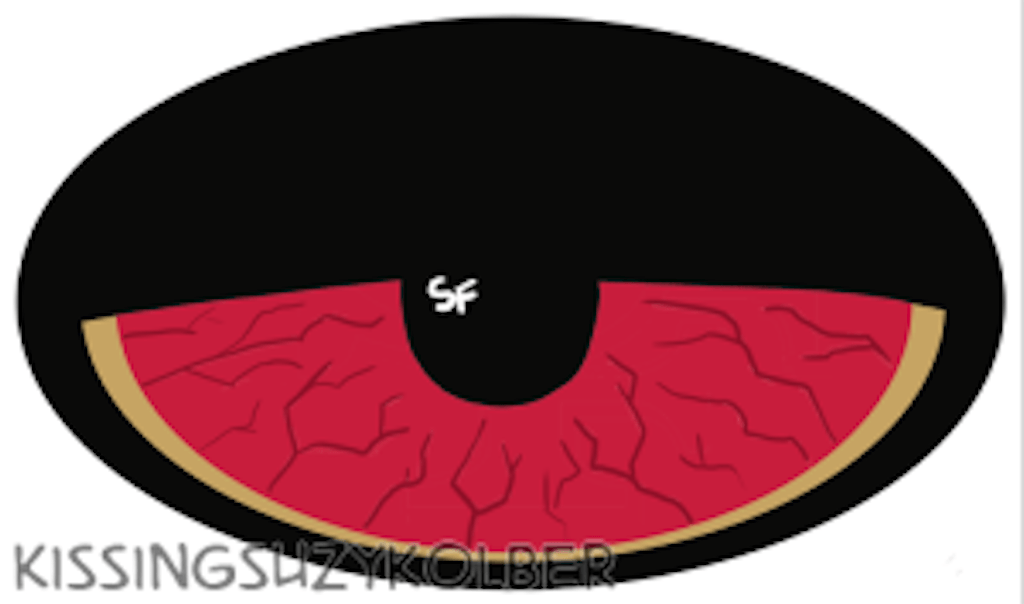 For the record, this eye is not red because a 49ers fan has been crying since the day Jim Harbaugh was forced out of San Francisco. No, this eye is bloodshot for an entirely different reason. Of course, that doesn't mean the latter wasn't done as a clear result of the former. Rest assured Niners fans, we feel your pain.
10. Tennessee Titans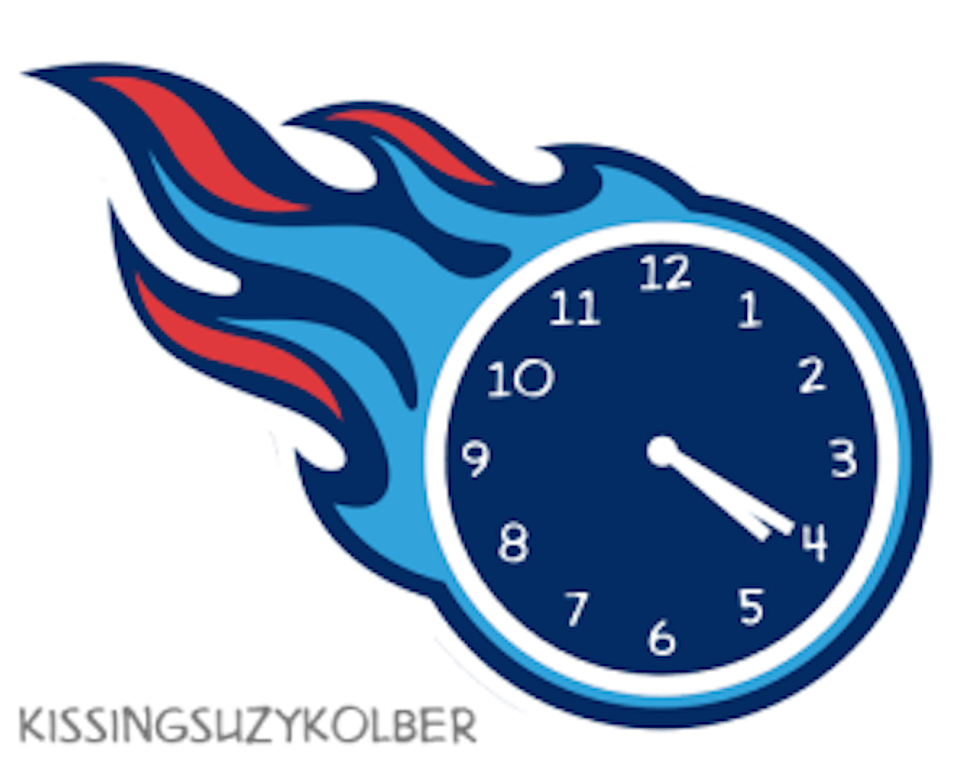 For many people, the most common way to justify a specific response (see: heavy drinking) to a rough day is to remind others that, "It's five o'clock somewhere." Well, based on the hands on this particular clock, it's clear that the Tennessee Titans choose to acknowledge a different part of the day. This club definitely knows what time it is.
To see the rest of David Rappoccio's "What if all the NFL logos smoked weed?" collection, click here.