5 NFL Teams We've Already Given Up On
Only one week of the regular season has passed, but things already look dire for a few NFL teams. Starting 0-1 isn't a death sentence, but starting 0-2 almost certainly is. That means half the teams in the league are at major risk of the playoffs becoming essentially out of reach with just one bad game. Whether the bad circumstances can be attributed to injuries, poor play, or another reason altogether, we have five teams that we've already given up on for the 2016 season. Our advice to them? Maybe next year.
1. San Diego Chargers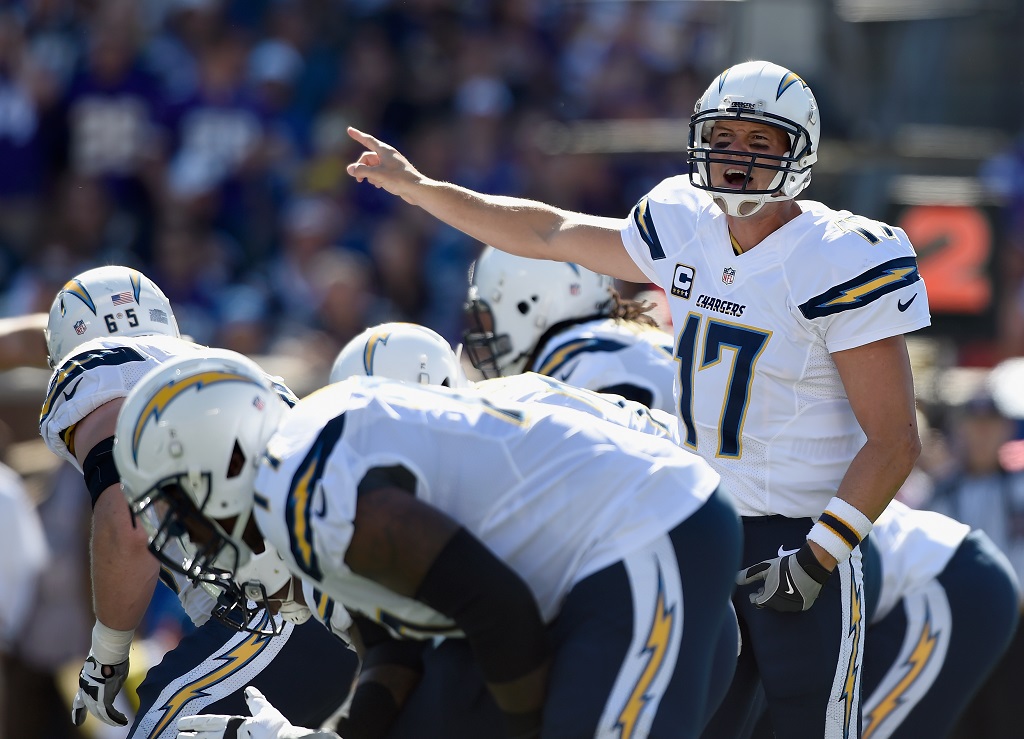 Heading into Week 1, the San Diego Chargers ranked at No. 26 on the ESPN power rankings and had a 4-12 record last season. Needless to say, expectations were low coming into 2016. So imagine the surprise of fans and critics when San Diego actually held a 21-3 lead over the Kansas City Chiefs at halftime of their season-opener on the road. Phillip Rivers looked good, as he always does, and San Diego was looking at a potential major upset.
But things crashed back down to earth rather quickly. The Chiefs adjusted in the second half, outscoring the Chargers 23-6 and sending it to overtime — where they won the game on a two-yard rush into the end zone by quarterback Alex Smith. Not only was it a crushing loss for the Chargers to give up a game they had under control, but it was difficult for their best wide receiver, who they lost to injury. Chargers speedster Keenan Allen reportedly tore his ACL in the loss and is done for year. When he goes on the injured reserve list, he'll be the 15th player the Chargers have put there.
2. Tennessee Titans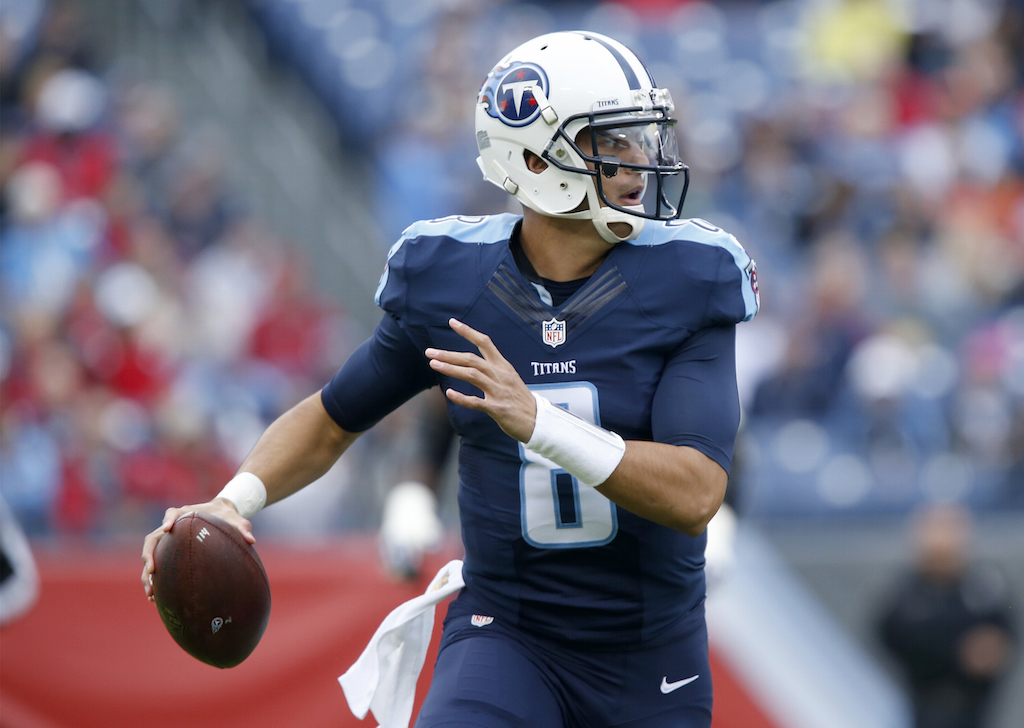 The Tennessee Titans, coming in at No. 30 on the power rankings, looked to have a golden opportunity in Week 1 to get a victory against a Minnesota Vikings team that just lost their starting quarterback, Teddy Bridgewater, to injury. They came in with a game-plan to shut down Adrian Peterson — who had just 31 rushing yards on 19 carries — and still found a way to lose the game.
Marcus Mariota was fine, throwing for 271 yards and two touchdowns with one interception, but running back DeMarco Murray was bottled up by Minnesota's defensive line, accumulating just 42 yards on 13 carries. Tennessee's offense coughed up the ball three times leading to two defensive scores by the Vikings, and the mediocre offense resulted in a 25-16 loss to the Vikings. No one expected a ton out of the Titans this season, but losing in this fashion really put a damper on any excitement we built up about them.
3. New Orleans Saints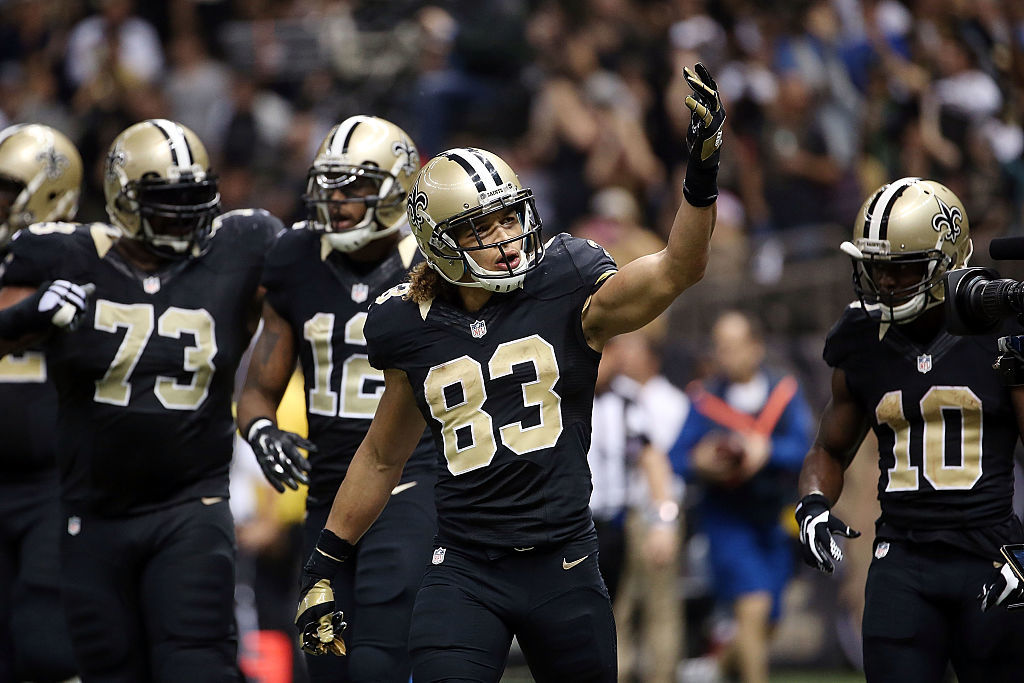 The upside for New Orleans is that Drew Brees looked good and the Saints offense scored points. But that was somewhat expected out of this team, which ranked No. 27 heading into the season. Brees threw four touchdowns to three different receivers even though the running game never really got going. New Orleans scored 34 points and seemed to be in control of the game, at least by the score, late in the fourth quarter.
But the Saints' defense is awful. Derek Carr had a nice game, throwing for over 300 yards without any turnovers, and running back Jalen Richard broke off a huge, 75-yard run. Amari Cooper also had a nice game for Oakland, catching six passes for 137 yards — including a 43-yarder. It was big play after big play all day for Oakland, whose offense isn't anything special. The Saints lost a close game, but they didn't inspire us to believe in them the rest of the season.
4. Chicago Bears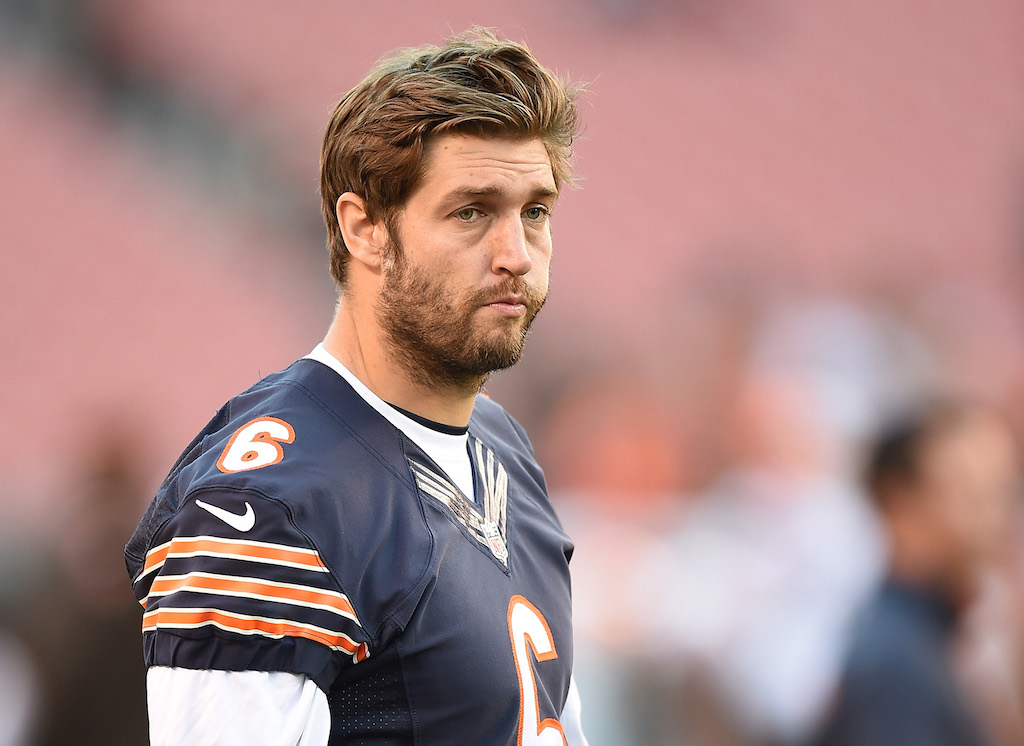 The Bears may have been the No. 29 team in the power rankings heading into 2016, but they were one of our three teams to watch out for, as well. After one week of watching the Bears, we understand why people had such low expectations. Chicago actually looked fine in the first half, going on a nice drive to start the game after an interception by cornerback Tracy Porter stopped a drive by the Houston Texans with no points. The Bears even took a 14-10 lead at halftime.
But then came the second half. While Chicago's defense adjusted well to shut off Lamar Miller and the Texans' running game, Brock Osweiler picked the Bears apart at any chance. The Texans defense stuffed the Bears offense in the second half, allowing no points and sacking Jay Cutler five times — not including all the times he was hit hard just after releasing a pass. The offensive line was awful, and overall the Bears just looked lost in their 23-14 opening loss, which could have been worse, if not for three separate dropped balls that could've resulted in touchdowns by the Texans.
5. Cleveland Browns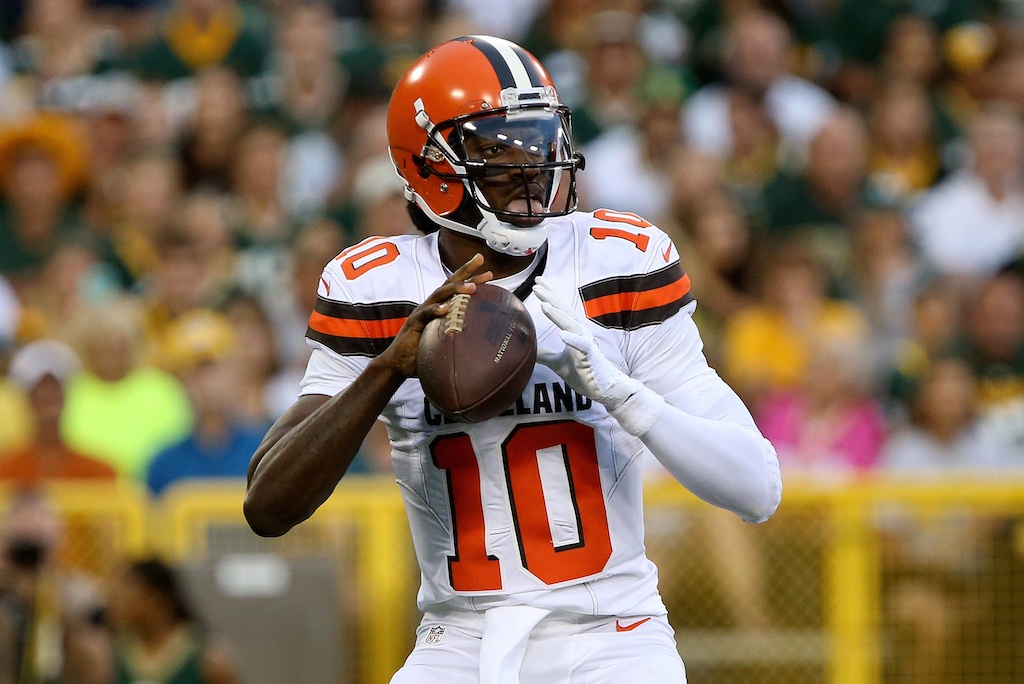 Not that anyone had much faith in the Browns from the start, but this pretty much clinched it. Coming off of a 3-13 season last year, the Browns were ranked No. 31 in the NFL by the ESPN Power Rankings heading into 2016. They picked up Robert Griffin III to be their starting quarterback, and there was some optimism after he threw some long touchdown passes in the pre-season. But then he got hurt.
Griffin fractured a bone in his shoulder with just under four minutes remaining in the game and the score 22-10 in favor of the Philadelphia Eagles. He's heading to IR and might be able to play in eight weeks, but that's a long way off for a Browns team that wasn't expected to be good in the first place. It's not as if Griffin had been stellar, either — finishing the game 12-for-26 with 190 passing yards and an interception.
37-year-old Josh McCown will take over, which isn't all bad. McCown has a rating of 88.6 over his last three seasons with 36 touchdowns and 19 interceptions in 24 games started. He had eight starts for the Browns last season, but the team was just 1-7 in those games. If we had any hope for Cleveland having a decent season, it's completely gone now.
Follow Ryan on Twitter @RyanDavisBP
Statistics courtesy of ESPN and Pro-Football-Reference.