NFL
NFL: 4 Teams With the Best Chances to Reach the Super Bowl
ESPN recently released their NFL Football Power Index (FPI) scores with their predictions of who the top teams in contention for the Super Bowl in 2020 are. An analytics team developed the FPI, which rates teams and their players as measured by expected points per play and other data to project who is most likely to play in the Super Bowl each year.

According to the ESPN figures, the FPI is pointing at these four teams to be competing for one of the NFL's most coveted titles at the 2020 Super Bowl LIV in Miami:

4. New England Patriots
For fans of the Patriots, some are surprised to see their favorite team isn't higher up on this list, but there's the recent retirement of Rob Gronkowski to remember. Arguably one of the best tight ends to play the sport, some wonder if Gronk would have still been as successful had he played beside a different quarterback.

Considering the fact the Pats have won the Super Bowl six times in less than two decades (three times in the past five seasons), you could look at their chances of making it to the top in the NFL in two completely different ways. Either they're destined to return, or they've already been there so many times recently it's highly unlikely they'll be back again anytime soon.
Before Gronk retired, the start of free agency, and the 2019 NFL draft, the Patriots had some of the best Super Bowl odds, according to wagering experts. They still have a great chance to get there, but ESPN gives three teams better chances of making it to the big game.

3. New Orleans Saints
Veteran QB Drew Brees isn't showing any signs of slowing down even though he's 40 years old and has been playing for the Saints for the better part of two decades. With nearly 75,000 passing yards to his credit, Brees has led the league with these impressive stats:
Five years with the highest completion percentage
The most completed passes in the NFL six times
Seven seasons with the most yardage of any QB
The most passing touchdowns four times
An aging quarterback is more susceptible to injuries, so it's hard to say how he'll stack up in 2019 against younger players who are looking to make their mark in the NFL. Although Brees had four seasons with his number of interceptions in the single digits, he had the most picks in 2012 with 19.

2. Los Angeles Rams
During the offseason, the Rams amped up their offense in the 2019 draft with their No. 70 overall choice. They grabbed speedy Memphis running back Darrell Henderson in a move that could make their draft. Adding depth at running back could be a smart move considering Todd Gurley struggled to stay on the field at the end of 2018.

On the defensive side of the ball, Los Angeles signed veteran linebacker Clay Matthews to a two-year contract. During a decade playing for the Packers, Matthews picked up a league-leading 83.5 sacks. However, last season saw his lowest number of 3.5 times sacking the quarterback.
Matthews will be playing alongside All-Pro defensive tackle Aaron Donald and Dante Fowler, who both extended their contracts with the team in 2019.

At first glance, this looks like a powerful lineup for Los Angeles but anytime a team picks up new talent whether they're veterans or rookies, there's no way of knowing how well they'll play together as a team in the future.

1. Kansas City Chiefs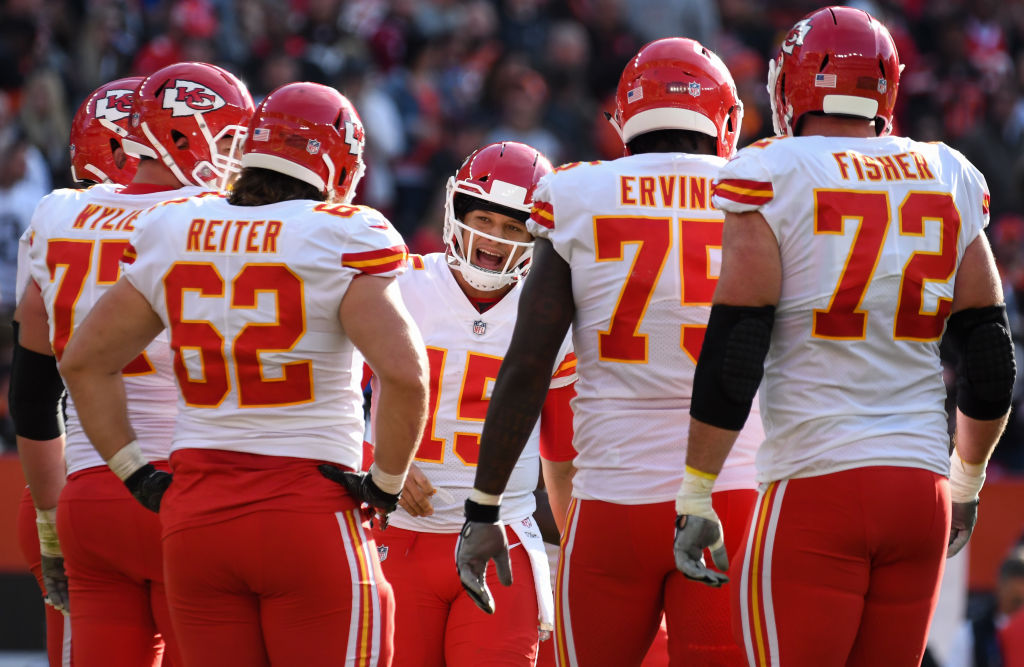 With QB Patrick Mahomes carrying MVP status after his first year as a starting quarterback for the Chiefs, some say he'll be playing even better in the 2019 season. ESPN's FPI gives them the highest ranking, and therefore the best chance to play in the Super Bowl.

Naysayers point to the fact Kansas City lost some key players to free agency or trades recently, and the team may struggle without them. However, the rebuilt defense can't be much worse than the unit Kansas City trotted out in 2018.

The four teams just mentioned could be Super Bowl-bound in February 2020, but four teams have virtually no shot according to FPI scores:
Cincinnati Bengals
New York Giants
Arizona Cardinals
Miami Dolphins
The NFL is an unpredictable league, but one thing is for sure — we'll know a lot more teams meet up for training camp in August.