5 NFL Teams That Will Definitely Overachieve This Season
As we approach Week 1 of the 2016 NFL season, there's a lot to consider. One thing that's often overlooked are the season-long prop bets on specific teams. These are pretty important; they can give you an idea of what oddsmakers think each team's season will look like. For many, the over/under on their win totals seems way too low. For others, it seems quite a bit too high. Today, we're going to look at five teams that we believe will surpass the expected number of wins that oddsmakers give them. We'll start things off with the Arizona Cardinals, who are legitimate Super Bowl contenders.
1. Arizona Cardinals over/under 9.5 wins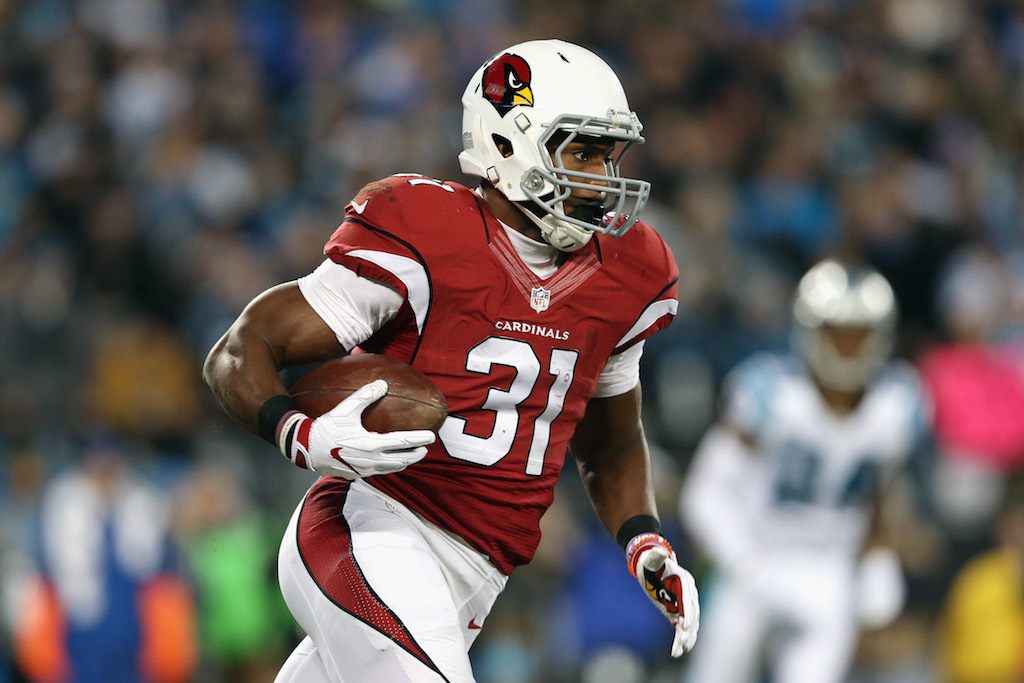 This one is interesting, especially since the Arizona Cardinals went 13-3 last season. Even if they take a step backward it's hard to imagine them dropping four games from their win total last season. The Cardinals should once again win the NFC West, and with offensive firepower including Carson Palmer, David Johnson, Larry Fitzgerald, Michael Floyd, and John Brown, this team should put a ton of points on the board.
On the defensive side of the ball, they're locked in with plenty of talent as well. The Cardinals added pass rusher Chandler Jones, who tallied 12.5 sacks with the New England Patriots in 2015. Overall, you should see an improved defense, a buzzing offense, and an Arizona team that should easily clear 9.5 wins.
2. Dallas Cowboys over/under 8 wins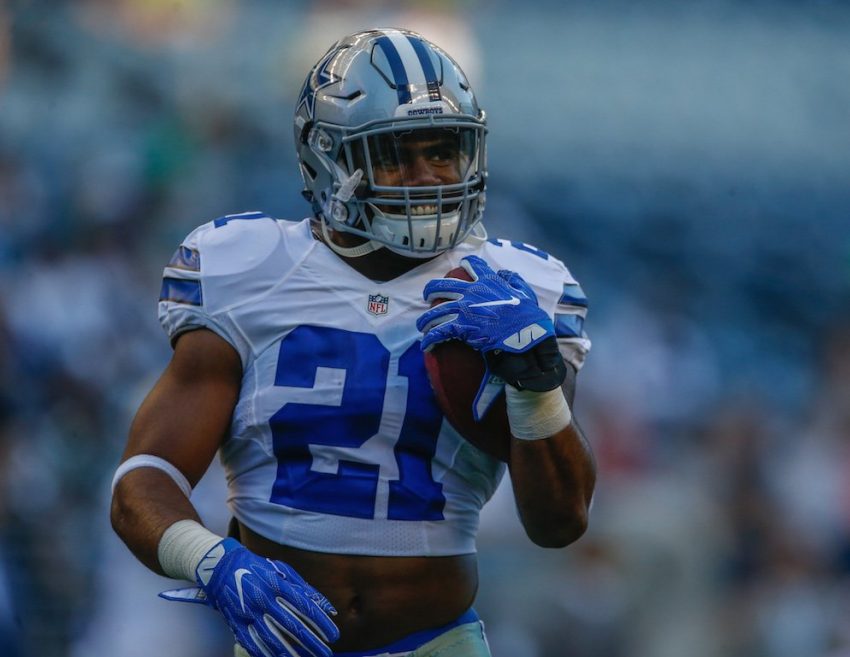 This number obviously has to do with Tony Romo missing somewhere between 4–10 weeks. With that said, this isn't the same Cowboys team that went 1-11 without Romo last season. While their veteran quarterback may miss quite a few games, Dallas has a poised rookie in Dak Prescott ready to step in, as well as a healthy Dez Bryant and two talented running backs in Ezekiel Elliott and Alfred Morris.
The defense isn't great, but the major benefit for the Cowboys is that they play in a mediocre NFC East. More than likely, this team should look at 10 wins — with or without Romo — largely due to the fact that their offense and run game should make it so that they can control the clock and ease the pressure off their defense.
3. Houston Texans over/under 8.5 wins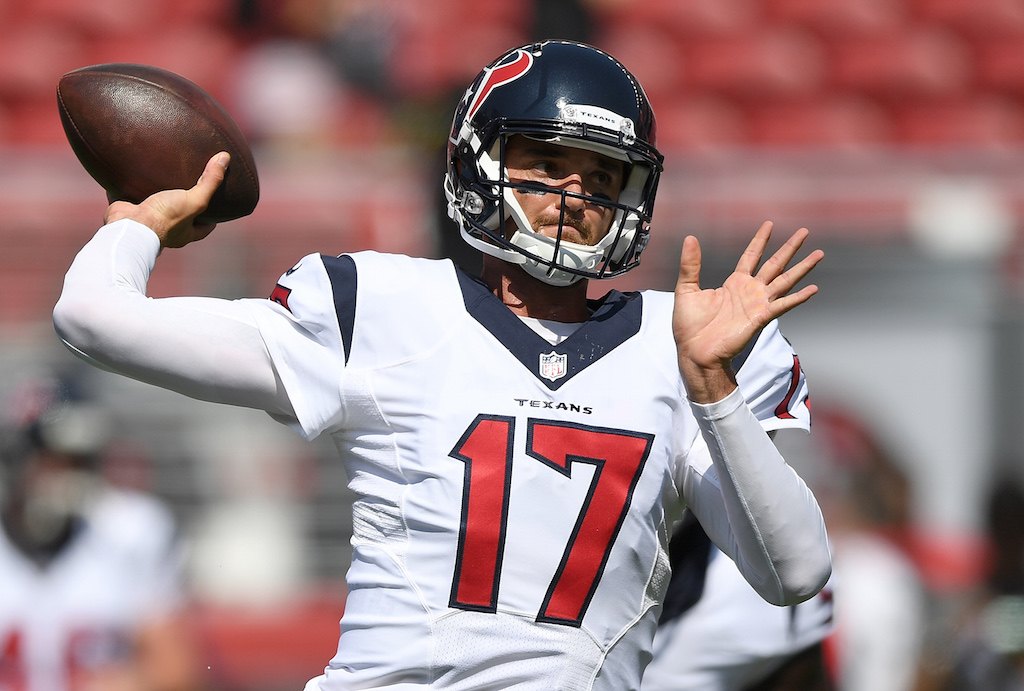 Not only do the Houston Texans once again have one of the best defenses in the NFL, but they now have an offense that's capable of keeping them off the field just a bit. While Brock Osweiler is currently a bit of a wild card, having DeAndre Hopkins to target should certainly make his life quite a bit easier.
To go along with that, newly-signed running back Lamar Miller could be poised for a career year, which will also make Osweiler's job and the defense's task a whole lot easier. Overall, the Texans are not only a playoff team; they're still the best team in their division. Expect Houston to end up around 10, or possibly even 11 wins in 2016.
4. Kansas City Chiefs over/under 9.5 wins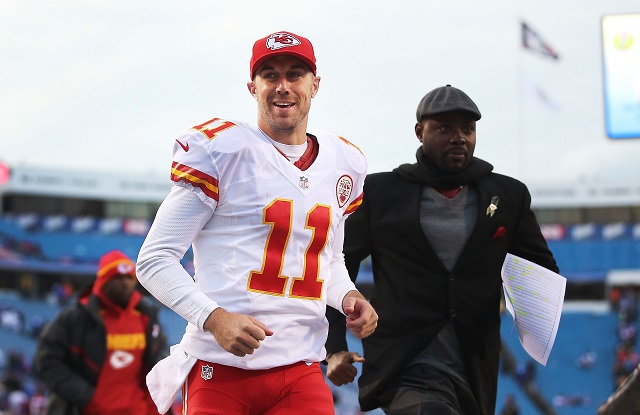 With the Denver Broncos absolutely taking a step back, and the Chiefs finishing the year with 10 straight wins, it's hard to envision Kansas City not taking over and winning the division. With that said, 9-7 won't get the job done, largely due to a team we'll mention just below this. While Alex Smith isn't your prototypical NFL superstar quarterback, he's done an excellent job with Andy Reid and seems to have found an excellent home.
To go along with that, the Chiefs have a superb defense and a three-headed rushing attack in Jamaal Charles, Spencer Ware, and Charcandrick West, which very well may be the best in the entire NFL. The Chiefs will clear 9.5 wins without issue in 2016.
5. Oakland Raiders over/under 8.5 wins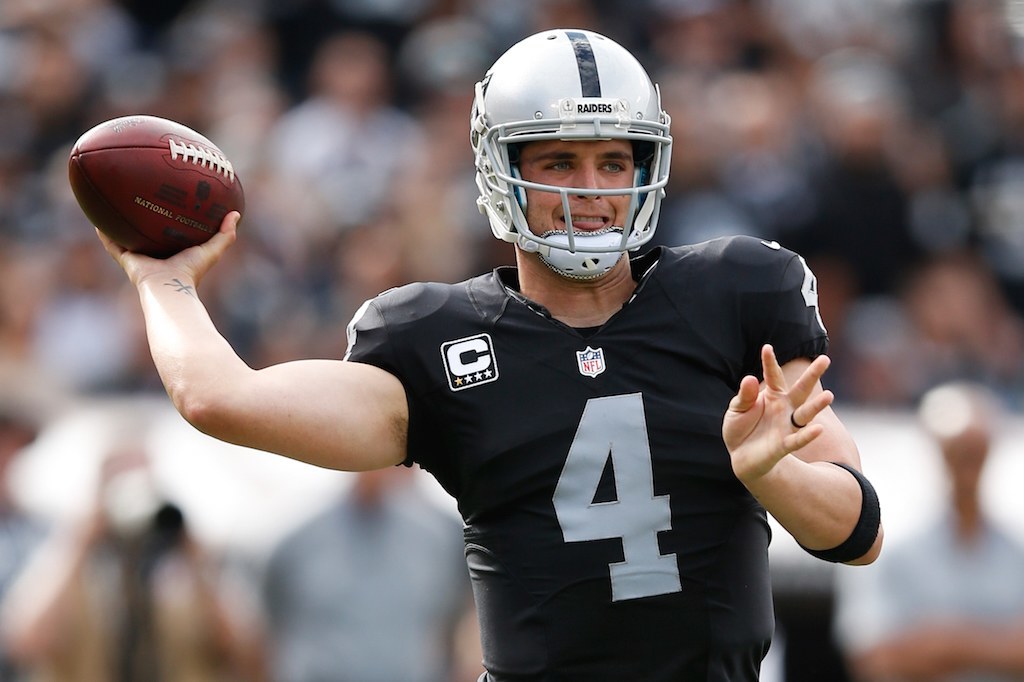 Two teams not named the Broncos making the playoffs from the AFC West? You bet. The Raiders will push the Chiefs a bit, and while we do believe they will fall short of winning the division, they'll wind up as a wild card with at least nine or 10 wins. Derek Carr, Latavius Murray, Amari Cooper, and Michael Crabtree form a dangerous offensive unit, and we can't ignore the fact that this defense has improved quite a bit, too.
Overall, the Raiders are still flying under the radar, but it's tough to figure out exactly why that is. Expect a strong showing from this team, and for the Raiders to finally top the .500 mark for the first time since the 2002 season.
Statistics courtesy of ESPN and Pro-Football-Reference.