4 NFL Teams That Don't Have a Prayer Next Season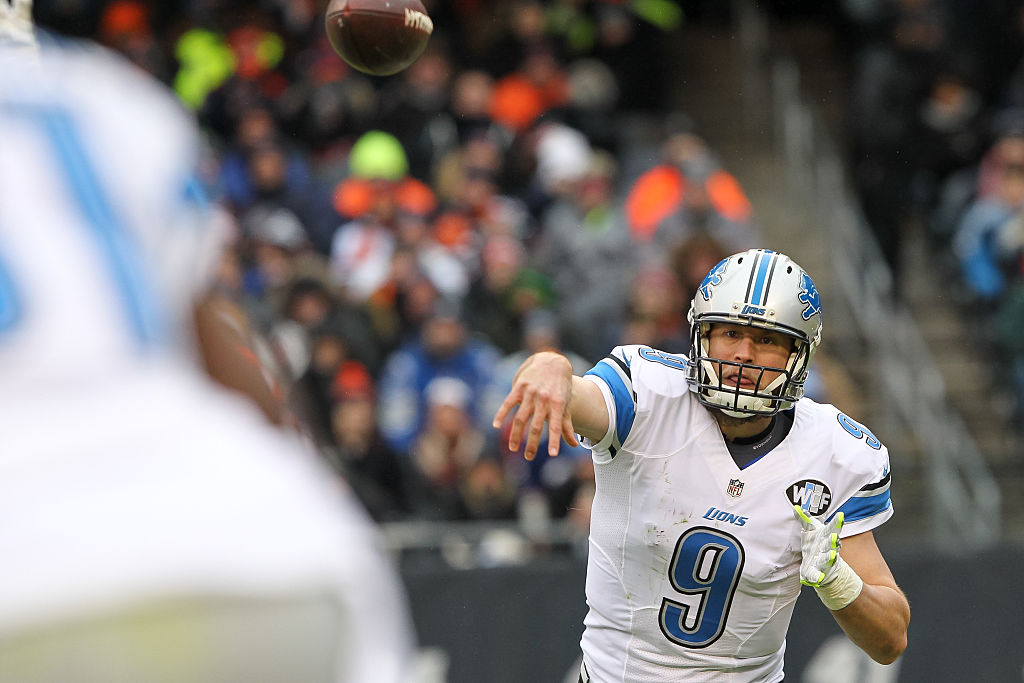 The 2016 NFL Draft is well in the books and training camp is set to commence. You know what that means; it's time to start talking about the upcoming season. After a pretty wild draft, which featured some great picks and a few shocking ones, teams are gearing up for 2016. For some NFL teams, the draft and free agency gave them a serious chance to contend and possibly even make the postseason.
For others? Well, they're very, very likely to be on the outside looking in at the postseason — and at yet another high draft pick. Today, we take a look at those NFL teams that, in all honesty, just don't have a prayer this coming season. We'll kick it off with a team which badly needed to address their quarterback position this offseason, but just decided not to.
San Francisco 49ers
While the 49ers made a great first pick of the 2016 NFL Draft in DeForest Buckner from Oregon, they did little to address quit a few of their other needs. One of the biggest ones is at quarterback, but they didn't choose any until Jeff Driskel in the sixth round. While Driskel may turn into a solid NFL player, he's not going to start in 2016 for the 49ers.
So now San Francisco is left with a disgruntled Colin Kaepernick or Blaine Gabbert. Let's not forget that this offense ranked No. 32 in the NFL in points scored per game at just 14.9, while also averaging a measly 303.8 total yards per game. One way or another, it's probably a pretty safe bet that the 49ers are going to be looking at a top-five pick once again in 2017. Sorry, Niners fans.
Tennessee Titans
Before people start losing their minds because someone is sending negative vibes in the direction of the team with QB Marcus Mariota and newly-acquired RB DeMarco Murray, just hear our the reasoning. While the Titans may have improved a bit from their 3-13 season — slowly adding some weapons — they still need to find a way to protect Mariota.
On top of that, it's hard to imagine Murray and rookie running back Derrick Henry running wild behind that line. One way or another, Tennessee will be improved, but look at the rest of their division. The AFC South has possibly the most improved team in the NFL in the Jacksonville Jaguars, as well as Andrew Luck and the Indianapolis Colts, who will surely be right back in the mix and finally the defending division champion Houston Texans.
Houston had a stellar defense led by J.J. Watt before; now they've gone and added offensive weapons to pair up with DeAndre Hopkins in RB Lamar Miller, QB Brock Osweiler, and rookie wide receivers Will Fuller and Braxton Miller. Unfortunately, the Titans will be at the bottom of the division once again, but it's not even their own fault that it will happen this way.
Miami Dolphins
No more Lamar Miller, no more Rishard Matthews, and locked in a division with the New England Patriots, New York Jets, and Buffalo Bills. Assuming the Jets re-sign Ryan Fitzpatrick, it seems likely that the Pats and Jets will once again top the division, while the Bills will fight for the third spot. As for the Dolphins? Well, they'll be looking at just trying to get back to where they were last season, as this team finished with a 6-10 record. We truly don't even know if they're actually going to be that good.
The Dolphins have talent on both sides of the ball, but there's little reason to believe they can compete in that division. Let's not forget that Ryan Tannehill saw his completion percentage drop by 4.5 points, while he saw his passing touchdowns and quarterback rating decline as well. The Dolphins seemed to be heading in the right direction going into 2015, but that doesn't seem to be the case anymore.
Detroit Lions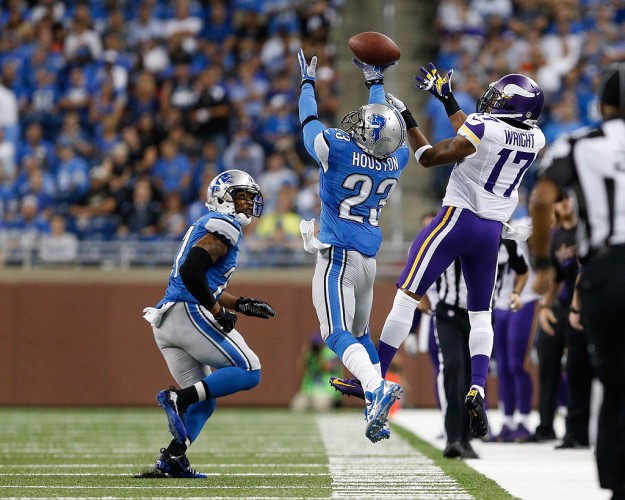 The Lions lost superstar wide receiver Calvin Johnson to retirement, and they didn't draft a single wide out this year. While it was great to see the Lions go 6-2 over their final eight games last season, we're unfortunately going to be seeing a lot more of the team who started out 1-7.
Detroit will struggle to air it out with Matthew Stafford, which in turn will make running the ball even tougher than it was last season. Ameer Abdullah led the charge last year rushing for just 597 yards, and as a team, the Lions rushed for just 1,335 yards all year. The addition of WR Marvin Jones was nice, but let's be honest, having Megatron is what truly made this offense work at all. The Lions will be in for a rough season.
Statistics courtesy of ESPN.com and Pro-Football-Reference.com.