4 NFL Teams That Could Rise Up the Ranks This Year
When it comes to parity in professional sports, the NFL is second to none. This comes in large part due to a hard salary cap and draft that accurately reflects each team's record from the previous season — not a flawed lottery system such as the lottery the NBA uses.
Knowing this, it's safe to assume that there will be more than one NFL team that rebounds from a dreadful 2015 season to be one of the better teams in the league in 2016. Here are our top four candidates to pull off this feat in 2016.
1. Jacksonville Jaguars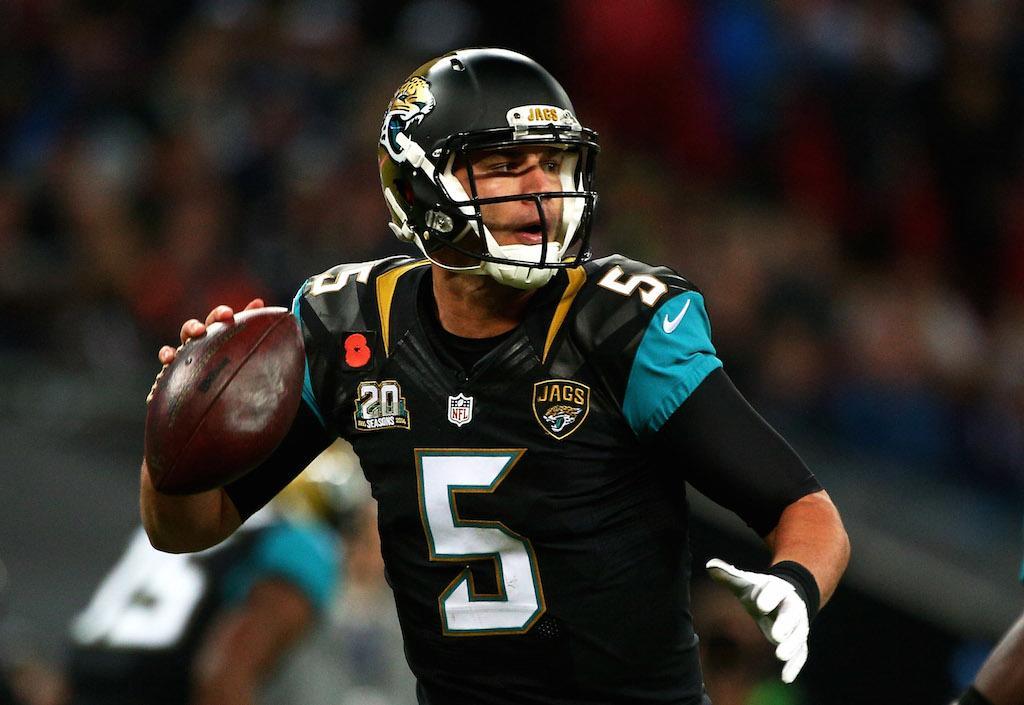 The Jaguars haven't posted a winning season since 2007. As a result, they have had top-10 picks in each of the past nine NFL drafts. Unfortunately for them, they swung and missed on the majority of those players.
They did, however, finally find a franchise quarterback in Blake Bortles (No. 3 overall pick in the 2014 NFL Draft) and a player we believe will be an All-Pro in defensive back Jalen Ramsey (No. 5 pick in the 2016 NFL Draft). On top of that, they have been among the biggest free agency spenders in the league for each of the past three seasons.
Now, heading into the 2016 season, the Jags have one of the best defensive front-sevens in the NFL, a young and talented secondary, and an offense that is loaded with Pro Bowl-caliber players who are just entering the prime of their careers. Couple that with the fact that they play in one of the weakest divisions in the league, and the Jaguars have everything in place to be a surprise team of the 2016 NFL season.
2. Oakland Raiders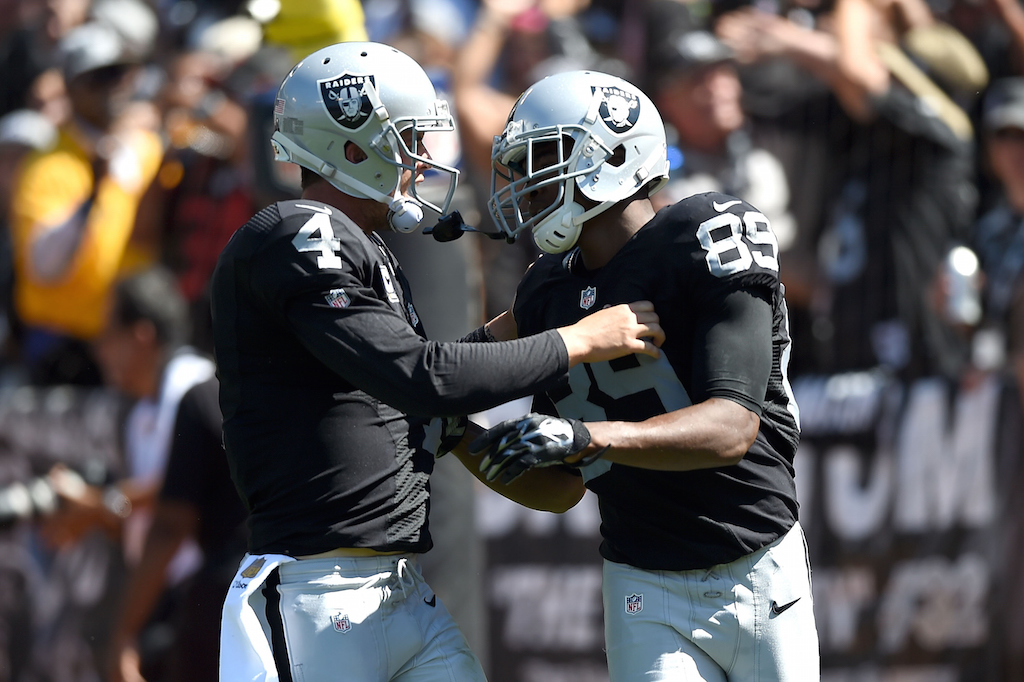 When Reggie McKenzie took over as the General Manager of the Raiders in 2012, he inherited a situation that can simply be described as disastrous. You can't help but commend the job he has done since.
McKenzie quickly rid the team of a handful of horrendous contracts, made a trio of franchise-changing draft picks (quarterback Derek Carr, wide receiver Amari Cooper, and outside linebacker Khalil Mack), and more recently, he signed an impressive haul of veteran free agents (offensive guard Kelechi Osemele, outside linebacker Bruce Irvin, cornerback Sean Smith, safety Reggie Nelson, and outside linebacker Aldon Smith).
With their rebuilt roster, the Raiders now look like a team that can contend for a playoff spot in 2016.
3. New York Giants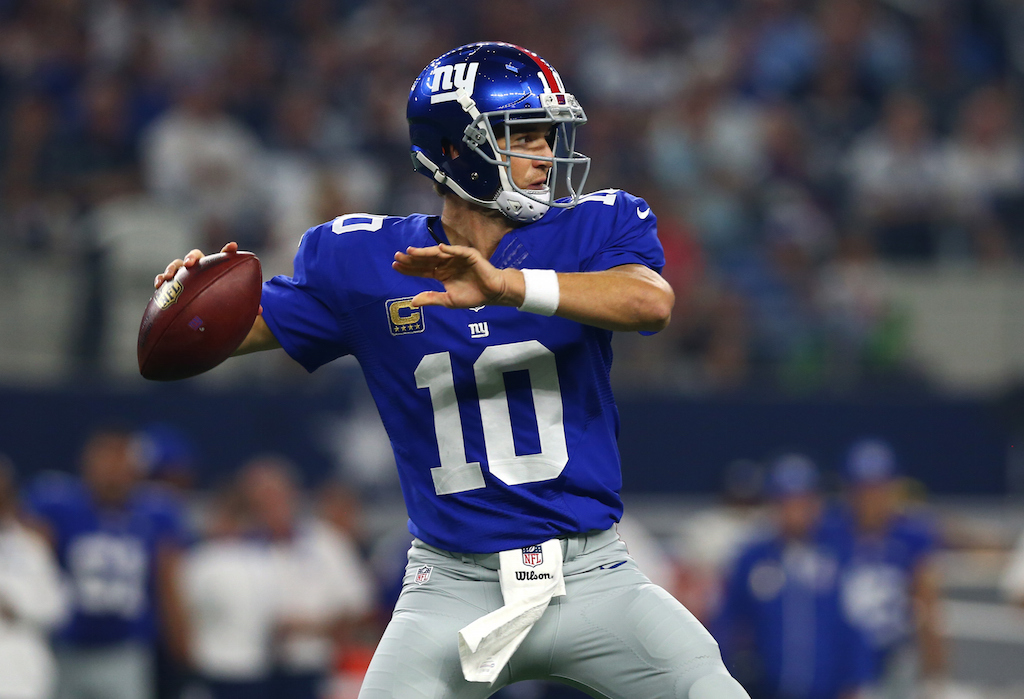 The New York Giants may be less than five years removed from winning Super Bowl XLVI following the 2011 NFL season, but unfortunately they have fallen on hard times since. We see that changing in 2016, however.
The Giants should again have one of the better offenses in the NFC with Eli Manning, Odell Beckham Jr., and a much-improved offensive line leading the way. Where they will be vastly better in 2016 is on the defensive side of the ball.
The Giants went on a massive free agency spending spree this offseason, which netted them multiple Pro Bowl-caliber veterans such as defensive tackle Damon Harrison, cornerback Janoris Jenkins, and defensive end Olivier Vernon. In a wide open NFC East, don't be shocked if the Giants go from having a 6-10 record in 2015 to winning the division in 2016.
4. Tampa Bay Buccaneers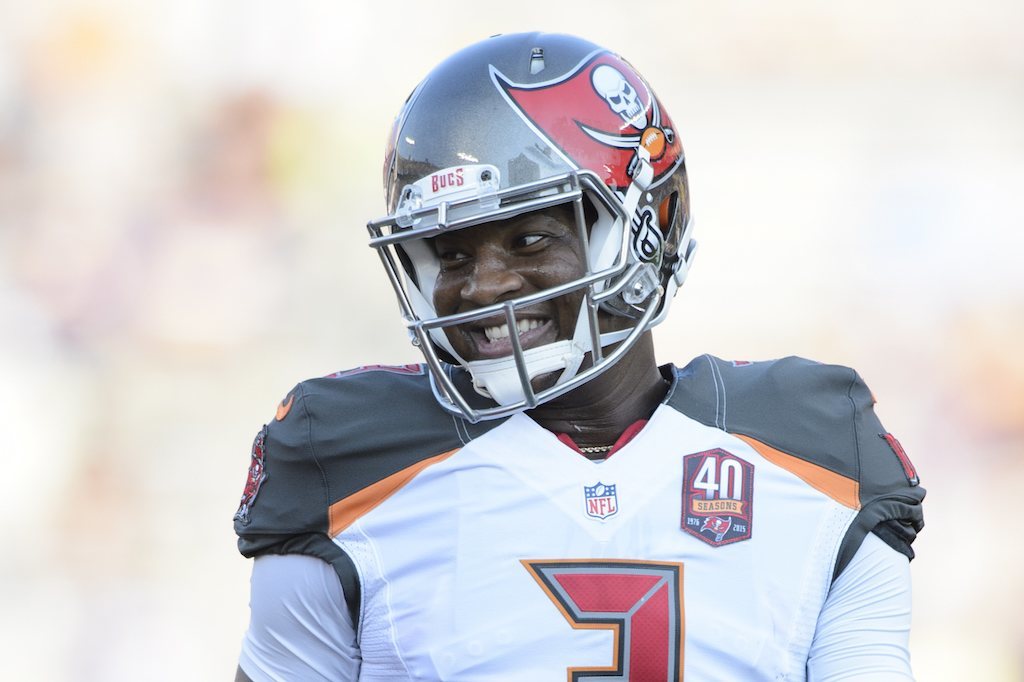 When it comes down to it, the Buccaneers have everything in place to be one of the surprise teams of the 2016 NFL season. Of course, their success is largely dependent on the development of second-year quarterback Jameis Winston. However, based on what we saw out of the 2013 Heisman Trophy winner, we are confident that he has a bright future in the NFL.
Beyond Winston, the Bucs have talent at virtually every position on their roster. If the Bucs can get past having to play in one of the strongest divisions in the league, we can totally see them contending for a postseason spot in 2016.
Statistics courtesy of Pro-Football-Reference.com.