4 NFL Teams That Might Actually Be For Real
With Week 3 in the books, several NFL teams suffered devastating injuries and now the bye weeks begin. Now we know a little more about where some of the teams will finish. The NFL teams that had some early surprise wins look less like pretenders that snuck out a W and more like real playoff teams that are better than we once thought. Here are four NFL teams that might be for real.
1. Philadelphia Eagles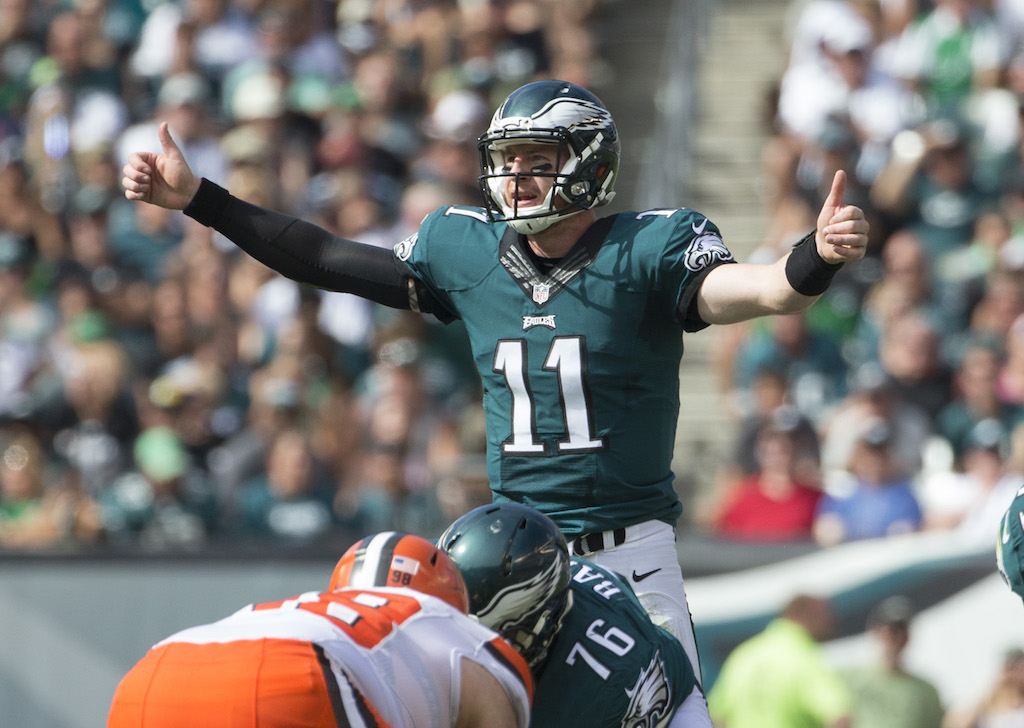 No matter how you split it, the Eagles are statistically the best team in football through the first three weeks. After a 7-9 finish in 2015 and a coaching change, not to mention starting a rookie quarterback, fans faced plenty of reasons to question the Eagles coming into 2016. How would Carson Wentz perform? Would one of the league's worst defenses improve enough?
Philadelphia got off to a 2-0 start against the Cleveland Browns and Chicago Bears — not exactly stiff competition. But in Week 3, they surprisingly stomped all over Ben Roethlisberger and the Pittsburgh Steelers by a score of 34-3. The Eagles have the league's top scoring offense and most stingy defense. Wentz is performing like a star; he has five touchdowns, zero interceptions, and a 103.8 passer rating. The Eagles just may be for real.
2. Minnesota Vikings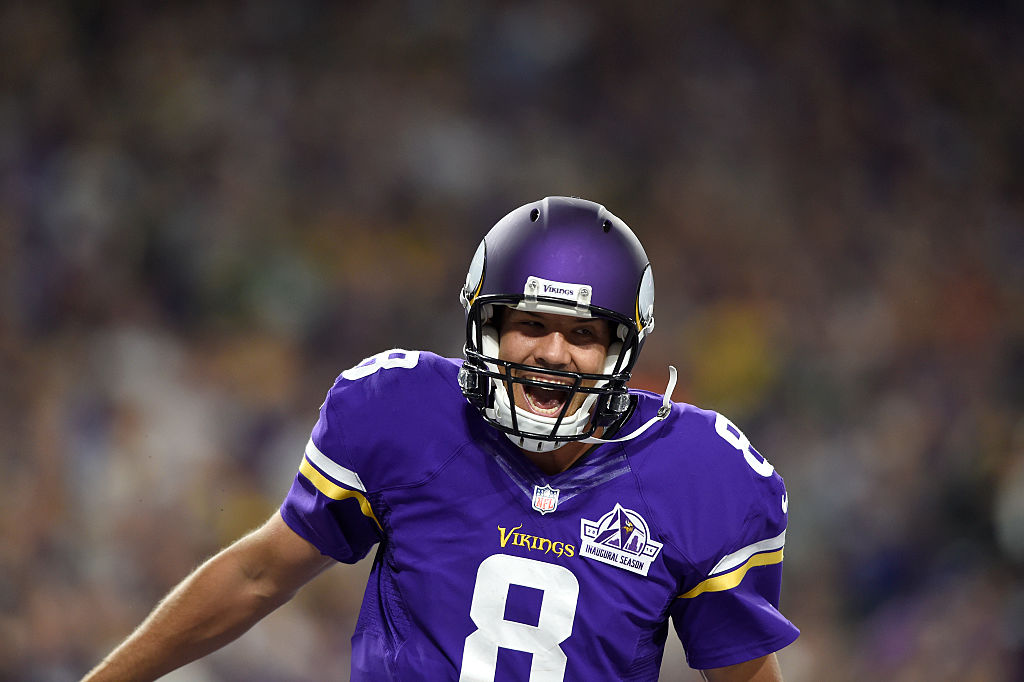 The Vikings were an 11-5 playoff team last year, so we're not completely shocked that they're finding ways to win games. But when you consider the circumstances and some of the competition, it is pretty amazing what they've done. Minnesota lost second-year quarterback Teddy Bridgewater to a torn ACL before the season even started. Then, star running back Adrian Peterson tore his meniscus in the middle of the second regular-season game.
Yet, Minnesota went on the road and beat the Tennessee Titans in Week 1. This, by itself, wasn't enough to have faith in this Vikings team. They beat the Green Bay Packers in Week 2, but the loss of Peterson made it feel as though the defensive-minded Vikings wouldn't be good enough. Then, they went on the road and beat the reigning NFC champion Carolina Panthers.
Defensively, the Vikings rank among the top NFL teams despite their 20th-ranked offense through three games. They might actually be a lot better than we thought.
3. Oakland Raiders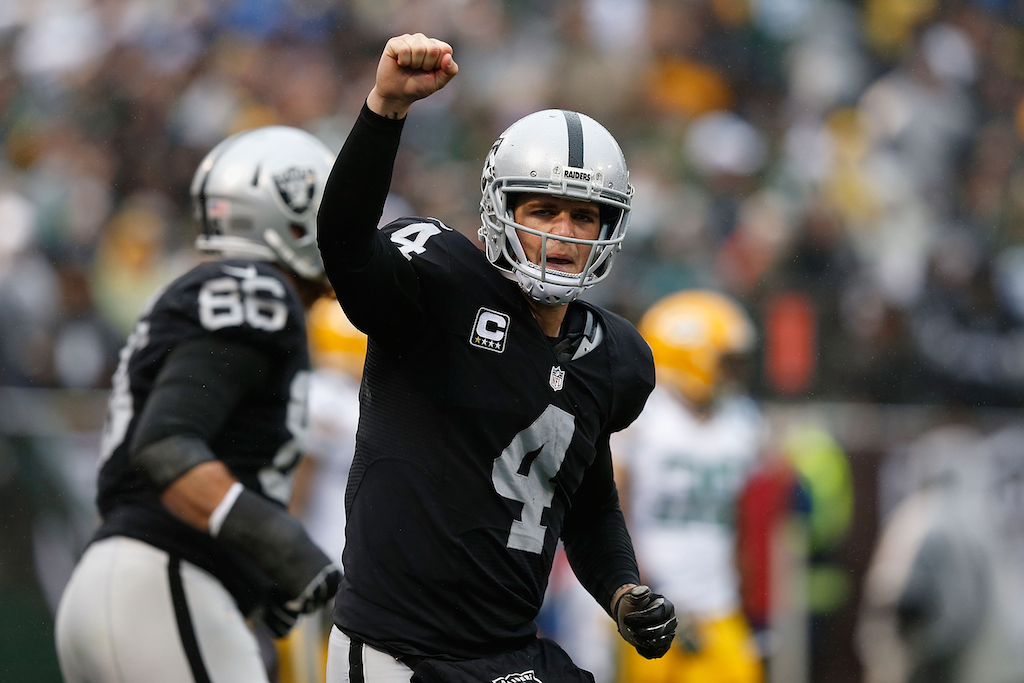 People were fairly on the fence with the Raiders heading into this season. A few fans thought this would finally be an Oakland team that is good enough to make the playoffs. However, many recognized that the Raiders reside in the same division as the Denver Broncos, Kansas City Chiefs, and a much-improved Jacksonville Jaguars team. Would young quarterback Derek Carr continue to improve? Would the defense be better this season?
So far, the answers to those questions look like "yes" and "maybe." Carr has five touchdowns to just one interception through three games, with a strong passer rating of 99.1. The defense has been hit-or-miss so far, but they also played against the New Orleans Saints and Atlanta Falcons — two NFL teams with strong offensive weapons. On the season, Oakland is 2-1 with a pair of road victories, which bodes well for their playoff chances even as they compete in a tough division.
4. Denver Broncos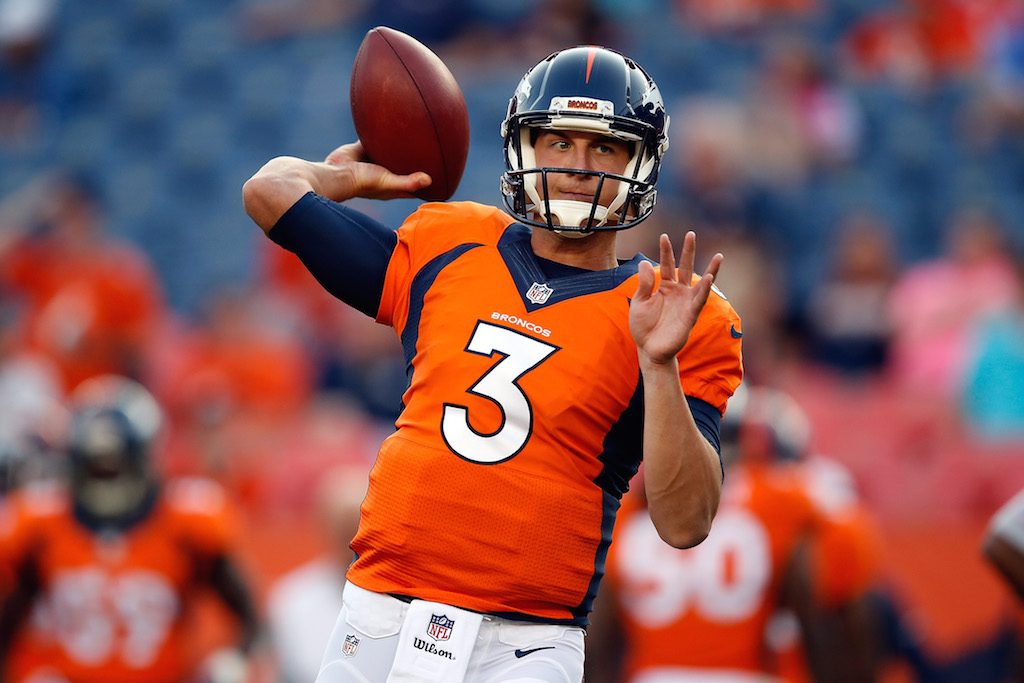 Despite winning the Super Bowl last season, the Broncos make this list for one reason: their quarterback. With Peyton Manning gone and his primary backup from 2015, Brock Osweiler, now playing for the Houston Texans, there were questions about how first-time starter Trevor Siemian could lead a team heavily composed of veterans. This team doesn't have time to slow down and wait for a young QB to develop.
The answer, at least through three games, is that he's been very good. Siemian's passer rating is 95.9 and the Broncos are 3-0, scoring the fourth-most points in the league so far. Losing defensive star DeMarcus Ware to an elbow injury for a few weeks is a big blow, but the Broncos headed to Cincinnati and held the Bengals to just 17 points while dropping 29 on them. If there were any questions before the start of the season about whether or not the Broncos are for real, Denver answered in a big way.
Statistics courtesy of ESPN and Pro-Football-Reference.