3 NFL Teams That Need a New Field-Goal Kicker
Okay, so we're only into one full week of the NFL season, but as anyone who has watched Ace Ventura: Pet Detective knows, a missed field goal can haunt you forever. Imagine waking up in the night, 20 years from now, screaming "Laces out," reliving a botched, game-winning kick from 30 yards out. Reviewing Week 1's nail-biting losses, three teams should be scouring the waiver wire looking for new NFL kickers. Some should also revisit their kickoff strategy, but we'll get to that later.
1. Arizona Cardinals (Chandler Catanzaro)
With more preseason hype than the team is accustomed to, the Arizona Cardinals were on full display during the first Sunday Night Football game of the season. After falling behind, head coach Bruce Arians obviously read his team the riot act at halftime, and the Cardinals came out firing in the second half. Led by Larry Fitzgerald and second-year running back David Johnson, the home team roared back to take the lead in the fourth quarter. A field goal by the Patriots ever-dependable Stephen Gostkowski, however, put New England up with six minutes left in the game.

With less than a minute left, and no timeouts, the Cardinals put together an ugly drive that moved them in and out and then in field-goal range. Enter Chandler Catanzaro with a 47-yard shot to win the game. A somewhat off-center snap threw off his timing and the ball sailed wide left to snatch a loss from the jaws of victory. The third-year player from Clemson may be only partially to blame; the long-snapper, rookie free agent Kam Canaday didn't exactly give the kicker much to work with.
As NBC play-by-play man Al Michaels inferred, the team decided to go the budget route for its long snapper, and it cost them. Catanzaro is 57-for-64 in his field-goal tries in two years plus one game. He has also missed five extra points in those two years. As his longest kick was from 51 yards (in 2014), Catanzaro cannot be considered a long-range threat. It's rare that a team makes it to the Super Bowl with a mediocre kicker, especially one who chokes with the game on the line.
2. Minnesota Vikings (Blair Walsh)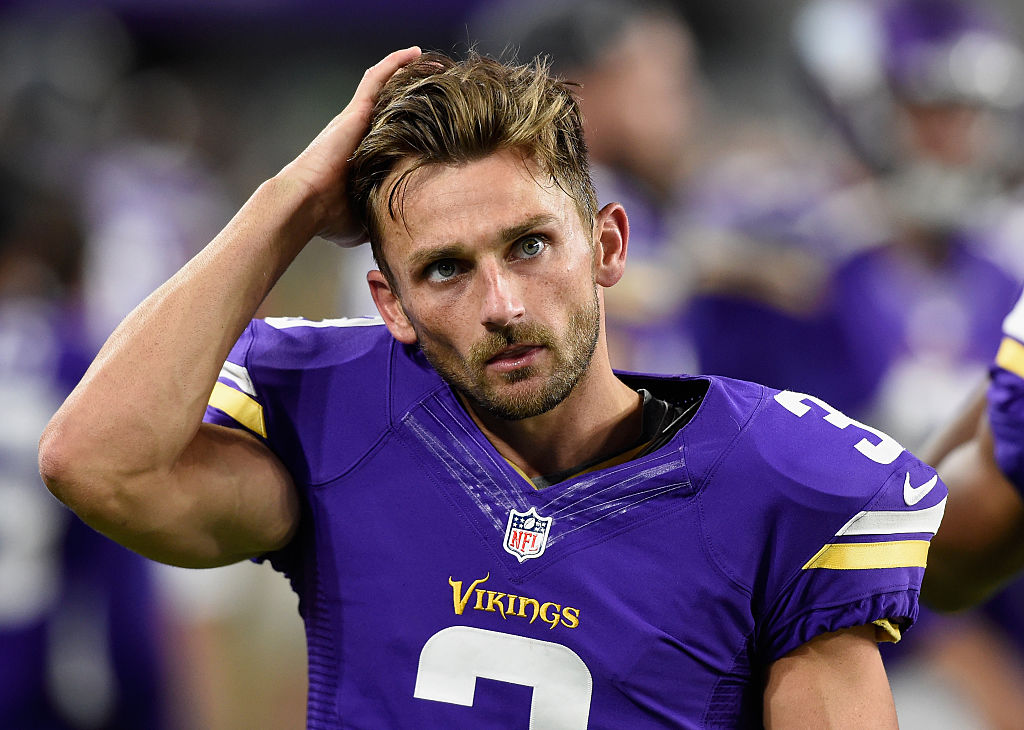 The former Georgia kicker is off to a bad start, similar to the way the 2015 season ended. After missing a crucial kick against the Seahawks, costing the Minnesota Vikings a victory over the Seahawks in last season's playoffs, Walsh began the 2016 campaign by missing two of six field goals plus an extra point in Minnesota's 25-16 win over the Tennessee Titans. His two misses in Week 1 were from 37 and 56 yards. Walsh's career numbers speak to the need for Minnesota to be on the lookout for a replacement kicker.
In his four previous campaigns, Walsh was 121-for-142, with his longest being a 56-yarder. He has also mixed five extra points, not including the one that followed a 77-yard pick six by teammate Eric Kendricks. While a standout at Georgia and even a selection to the Pro Bowl his rookie year, Walsh proved to be erratic as a Georgia Bulldog. In his senior year, he was 21-for-35 in field-goal attempts. Nonetheless, the Vikings elected him in the sixth round — a fairly high pick for a college kicker.
3. New Orleans Saints (Wil Lutz)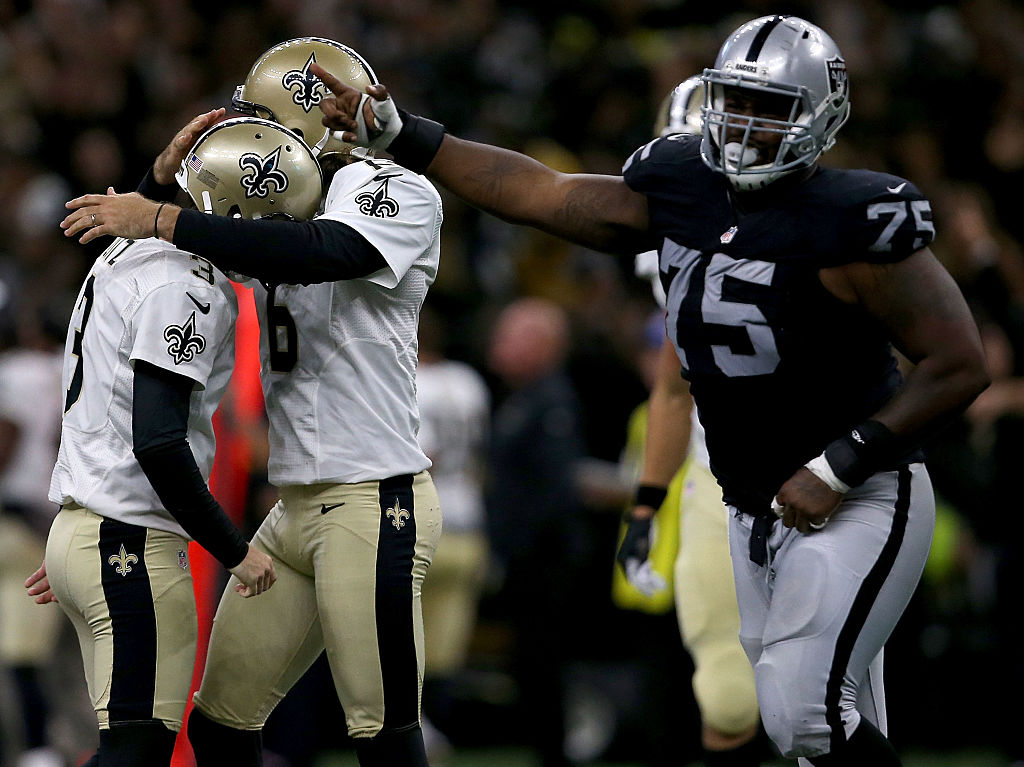 An undrafted free agent out of Georgia State, Wil Lutz had a forgettable first day on the job in Week 1. With a chance to put his name in the New Orleans Saints record book next to Tom Dempsey, Lutz missed a 61-yard kick, which would have won the game against the Oakland Raiders. The kick was long enough, but faded left of the uprights. It was a sad capper to what was a weak debut for Lutz; he missed a 50-yarder, and one of his made kicks took a lucky bounce off the post.
Despite his weak showing against the Oakland Raiders, Saints coach Sean Payton — who has had 11 different kickers in 11 seasons — praised the rookie. "I like this guy a lot," Payton told Nola.com. "He's going to be kicking long after I'm coaching here. He's really talented. Yeah, there's going to be, I'm sure, some lumps — no different than the rest of the rookies that played today."
Speaking of kickoffs, most teams look bewildered with the new rule that says touchbacks on kickoffs moved to the 25-yard line. Most teams didn't care about the five yards, and kicked the ball out of the end zone. Those teams don't realize that with four kickoffs per game, we're talking an extra 20 yards which, over the season is 320 yards. For some teams, that amounts to a full game's worth of offense.
Other teams tried the "pooch" kick, which is a wobbler meant to give the kickoff team time to get down the field and make a tackle short of the 25-yard line. That strategy also failed. And then you have Patriots head coach Bill Belichick, who had Gostkowski kick the ball extra high to land at about the five yard line. That route led to two kickoffs that put the Cardinals behind the 25-yard line to start their drives. And people wonder why the Patriots win so many Super Bowls…
Statistics courtesy of ESPN and Pro-Football-Reference.