3 NFL Teams That Must Win Now
In most cases, the term "win now" is a tired cliche thrown around between delusional fans, team executives hoping to sell tickets, and rah-rah coaches. Elite NFL teams like the Pittsburgh Steelers, New England Patriots, Green Bay Packers, and Denver Broncos have all performed as legitimate Super Bowl contenders for more than one decade. At the other end of the spectrum, the Dallas Cowboys and Washington Redskins continue to fill seats and sell merchandise, despite turning in disappointing seasons year after year.
This season, the Cowboys are off the hook, yet again, after Tony Romo took a shot in a meaningless preseason game and will wear a headset on the sideline for several weeks. In reality, three NFL teams will go through wholesale changes, if they do not show real progress through 2016–17. As recently as 2013, the San Francisco 49ers were on the march in Super Bowl XLVII, before imploding to 5-11 and the bottom of the standings last season. Win or go home.
3. Buffalo Bills
The Buffalo Bills last made the playoffs in 1999, and this 16-year absence is the longest running drought in professional football. That year was the year of the controversial Music City Miracle, when Frank Wycheck threw a pass across his body to Kevin Dyson, who sprinted upfield to daylight on a kickoff return to win the game for Tennessee. Prior to that, the Bills were mostly notable for "wide right" and losing four straight Super Bowls through the '90s. Buffalo is now the most tortured city in all of sports, with Cleveland finally claiming a title this summer.
The Bills hired Rex Ryan in 2015, with the intent of finally changing their culture. Shortly thereafter, the Bills worked out a deal to trade middle linebacker Kiko Alonso to Philadelphia straight up for LeSean McCoy. At that time, it was assumed that Ryan had "his guys" to go "ground and pound," with McCoy carrying the load and controlling the clock, before an aggressive 3-4 defense took the field. The 2015 Bills, however, finished up at 8-8.
For this offseason, Rex brought brother Rob on board, despite the fact that he was just coming off getting fired from a New Orleans club that ranked dead last in total defense. This year will be all or nothing, for a Ryan family known more so for big talk than it is for results on the field.
Against this backdrop, top defensive tackle Marcell Dareus has already checked himself into rehab, after failing the league's substance abuse protocol and being suspended for four games. With Dareus going AWOL, back-up running back Karlos Williams reported back to camp fat and out of shape and was cut, right after the enigmatic Percy Harvin suddenly retired. On top of this drama, both Sammy Watkins and Mario Williams have openly bristled at their underuse within the Ryan scheme. Williams has already skipped town to Miami, after the worst season of his career when he put up only five sacks and 15 tackles for the 2015 Buffalo Bills.
For 2016–17, Ryan has hitched his wagon to Tyrod Taylor as a developing dual threat quarterback. Still, team legend Jim Kelly has already came out and demanded that management clean house — if the Bills do not make the playoffs this season. At this rate, the Ryan brothers may never work in the NFL ever again.
2. Cincinnati Bengals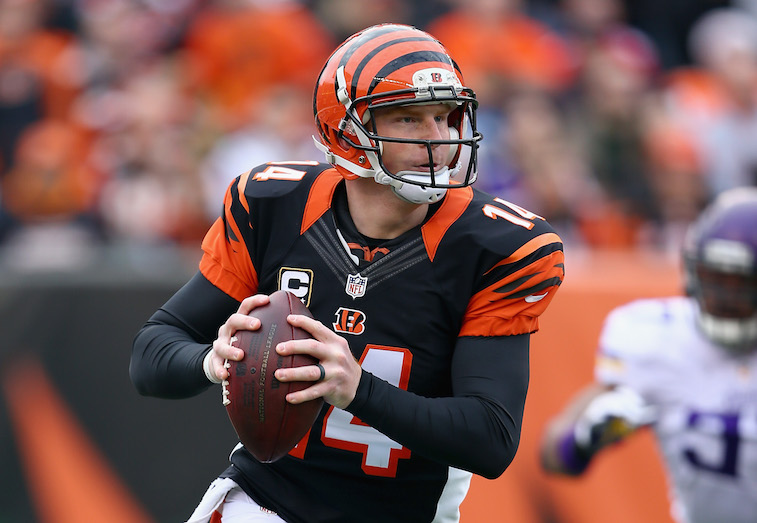 It is a real sign of the times when the words "Cincinnati" and "win now" can be said in the same sentence with a straight face. For years, the Bungles were mocked as a bottom-feeding franchise mostly associated with perennial losing, ugly uniforms, draft busts, and humiliated fans wearing brown paper bags at Riverfront Stadium.
The Cincinnati Bengals have actually made the playoffs through five consecutive seasons. This reversal in culture comes largely due to Andy Dalton's pinpoint accuracy combined with the aggressive defensive schemes out of Marvin Lewis. To keep things rolling, the Bengals have consistently mined the draft for real value; they snapped up Jeremy Hill, Giovani Bernard, A.J. Green, Tyler Eifert, Rey Maualuga, and Vontaze Burfict as key contributors who all have yet to turn 30.
The Bengals also replaced the Ravens as the main rival to the Steelers out of the brutal AFC North. Last Christmas, Pittsburgh tackle Marcus Gilbert demanded a rematch against Cincinnati in the playoffs, "where they choke." Gilbert got his wish, with the Steelers lining up for the game-winning kick, after the Bengals collapsed down the stretch, with players and coaches taking multiple cheap shots against each other, while rowdy fans threw batteries onto the field. In all, Pittsburgh and Cincinnati have racked up more than $200,000 in fines through the past two games against each other. This year, for Week Two, the NFL already put its officials on high alert to immediately take control of the game and throw flags if the two sides start jawing at each other.
Still, Dalton and Lewis have yet to actually win one playoff game. Marvin Lewis is 0-7 in the playoffs, despite boasting of a 113-94-2 regular-season record in Cincinnati. Dalton, for his part, has only thrown one touchdown against six picks through four playoff losses. If the Bengals do not win now, they will join the ranks of forgettable good-but-not-great NFL teams. Pittsburgh does have six Super Bowl rings to its credit. This rivalry is truly a case of the haves versus the have-nots.
1. Arizona Cardinals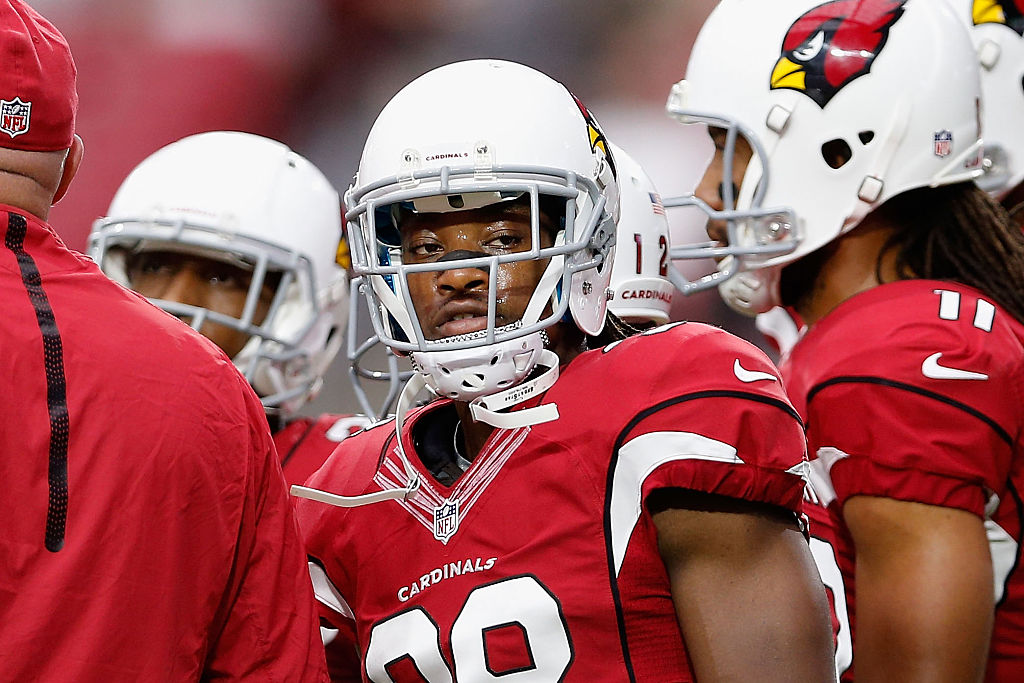 The Arizona Cardinals are one of the more exciting NFL teams, with talented playmakers all over the field. The Cards do have the best secondary in football, at least this side of Seattle and the Legion of Boom. Patrick Peterson is a shut down corner, while Tyrann Mathieu has a nose for the ball at free safety. Taken together, Peterson and the Honey Badger combine for 25 interceptions and six return touchdowns through five short years in the NFL. This offseason, the Cardinals traded for Chandler Jones to come off the edge and pressure the quarterback.
Arizona ranked first in total offense last season (according to yards gained). Carson Palmer put up the best numbers of his 13-year career, going over the top for 4,671 yards and 35 touchdowns. Starting wideouts Larry Fitzgerald and John Brown both went over 1,000 yards, while slot man Michael Floyd came down with 52 receptions for 849 yards in his own right. To keep defenses honest, Chris Johnson cranked out 4.2 yards per carry on the ground.
Still, Palmer, Fitzgerald, and David are all on the wrong side of 30 and play positions where production can suddenly collapse. For 2016–17, David has replaced veteran Chris within the starting lineup. At the same time, Palmer is now 36 years old and has already blown out his knee twice during his career. He may have one last chance to get it done before the Cards start looking to the draft their quarterback of the future.
Arizona must win now to put claims to rest that this is a finesse team that racks up staggering regular-season statistics, only to get punched in the mouth and fall apart in the playoffs. Last year, the Cardinals went 13-3 before getting smoked on the road in Carolina and losing the NFC Championship Game 49-15. For this season, it will be "Super Bowl or bust" out in Arizona.
Statistics courtesy of ESPN and Pro-Football-Reference.