5 NFL Teams You Shouldn't Bet on in Week 3
With Week 2 in the books, there are a number of game-changers that adjust how we look at each team on the field. Injuries, team records, and strength of overall schedules all are factors right now. While there are already NFL teams we've completely given up on, there are some teams — even 0-2 ones — still holding out hope for a playoff run. But heading into Week 3, there are a few matchups that just don't look favorable at all. Here are five NFL teams we wouldn't bet on in Week 3.
1. Minnesota Vikings
The Minnesota Vikings are 2-0 this season, thanks in large part to playing a bad Tennessee Titans team in Week 1 and a Green Bay Packers team that barely held on to beat the Jacksonville Jaguars in the season opener. If you looked at the passer ratings from this week's game, you probably would not have guessed that Sam Bradford finished at 121.2 and Aaron Rodgers just 70.7. Even though they have a mediocre offense, the Vikings found a way early this year. But they're not going 3-0. Adrian Peterson has a torn meniscus and likely won't play in their next game on the road against the Carolina Panthers.
Carolina is 1-1 on the whole this year, and embarrassed the San Francisco 49ers in their home opener this week. The dynamic Panthers are one of the best scoring NFL teams, leading the league in points scored last season on their way to the Super Bowl. Also, Carolina hasn't lost on their home field since November 16, 2014 — 14 consecutive victories if you include the playoffs. This streak may end this year, but not this week against a mediocre Vikings team.
2. Philadelphia Eagles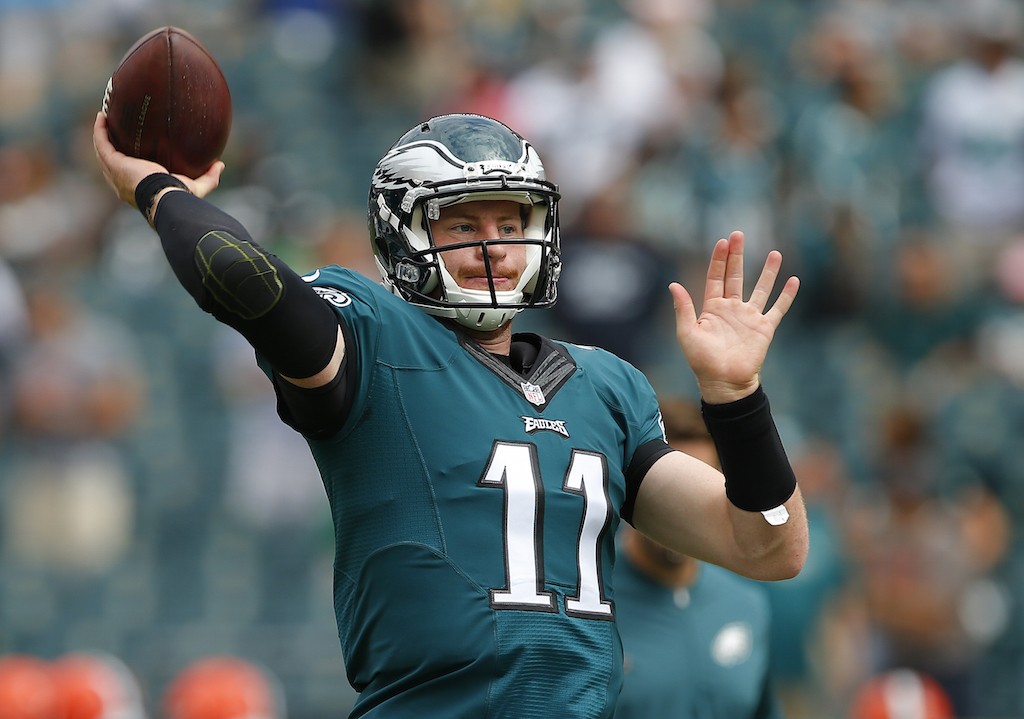 Speaking of NFL teams that found a way to a 2-0 record, the Philadelphia Eagles are the beneficiary of a favorable early schedule. After opening the season against the Cleveland Browns, scoring a 29-10 victory, they went into Chicago on Monday Night Football and beat up the Bears, 29-14. The Eagles are not a perfect team; there are still questions about rookie quarterback Carson Wentz. But we can only judge him against the competition he's given, which has been weak so far.
The Eagles will welcome Ben Roethlisberger and the Pittsburgh Steelers, who are also 2-0 and one of the best teams in the AFC. The Steelers are fourth in the league in points scored so far, which is an extremely small sample (but consistent with their ranking from last year). Add in the fact that the Eagles will play on a slightly shorter week than the Steelers, which may not seem like it makes a difference, but it does. Only one of these two teams will go 3-0. Our money would be on the one that's clearly better: the Steelers.
3. Chicago Bears
This pick is less about how good the Dallas Cowboys are and much more about just how terrible the Chicago Bears are this season. After dropping two ugly games to the Houston Texans and the Eagles to kick off the season, the Bears head to Dallas to take on the Cowboys next Sunday. Like the Eagles, Chicago will play on one day less of rest than their opponent, handing a slight advantage to the home team.
But Chicago will likely play without quarterback Jay Cutler, who aggravated a thumb injury against the Eagles. The most damning of all for Chicago is how the team essentially quit toward the end of their loss to Philadelphia, while fans booed on their way out of Soldier Field. There's no running game, and Alshon Jeffery looks like the only serious playmaker on offense. Still, without Cutler or even a decent offensive line to give backup quarterback Brian Hoyer some time to throw, the Bears won't likely come away with the victory.
4. San Francisco 49ers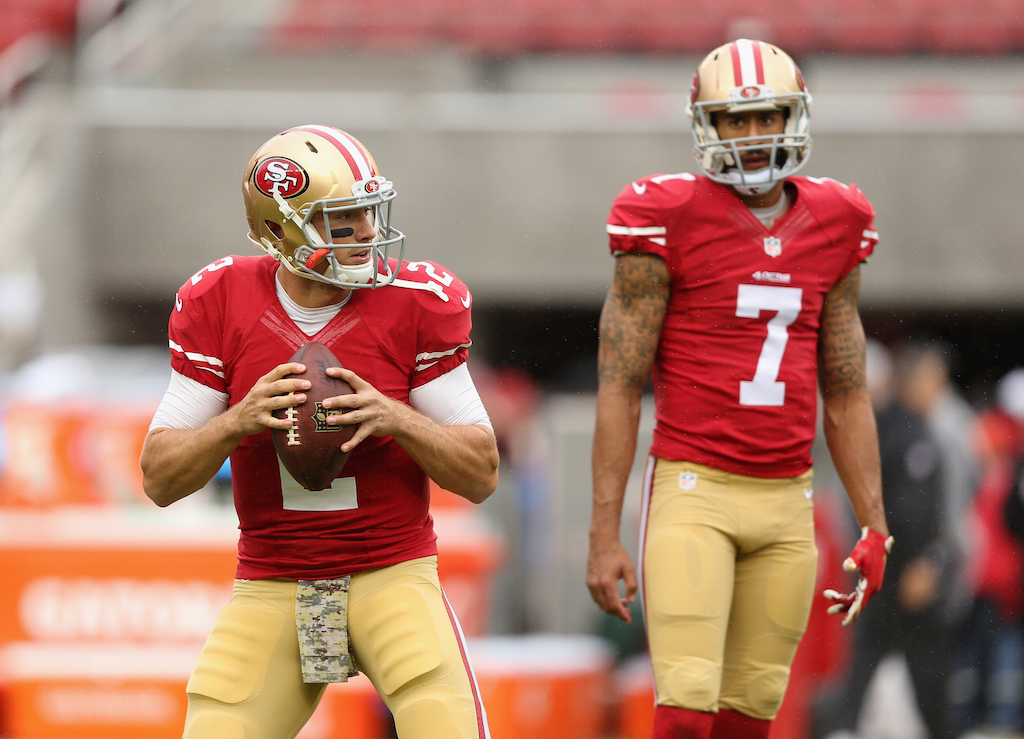 Heading into this season, experts projected the San Francisco 49ers to be one of the worst NFL teams. However, the Niners surprised a lot of people, beating the Los Angeles Rams in Week 1 by a 28-0 score. But the Rams are pretty terrible in their own right, and the superior Panthers blew out San Francisco in Week 2 on the road to the tune of a 30-point win.
The schedule doesn't get any easier in Week 3, with San Francisco playing the Seahawks on the road. Seattle has yet to get its offense going this season, but their defense is in full swing since the opening kick. They've held their opponents to 10 and nine points, respectively, and are 15-4 in their last 19 home games going back to the start of the 2014 season (including playoffs). Even in those four losses, only one came against a non-playoff team. We wouldn't suggest betting on San Francisco here.
5. Cleveland Browns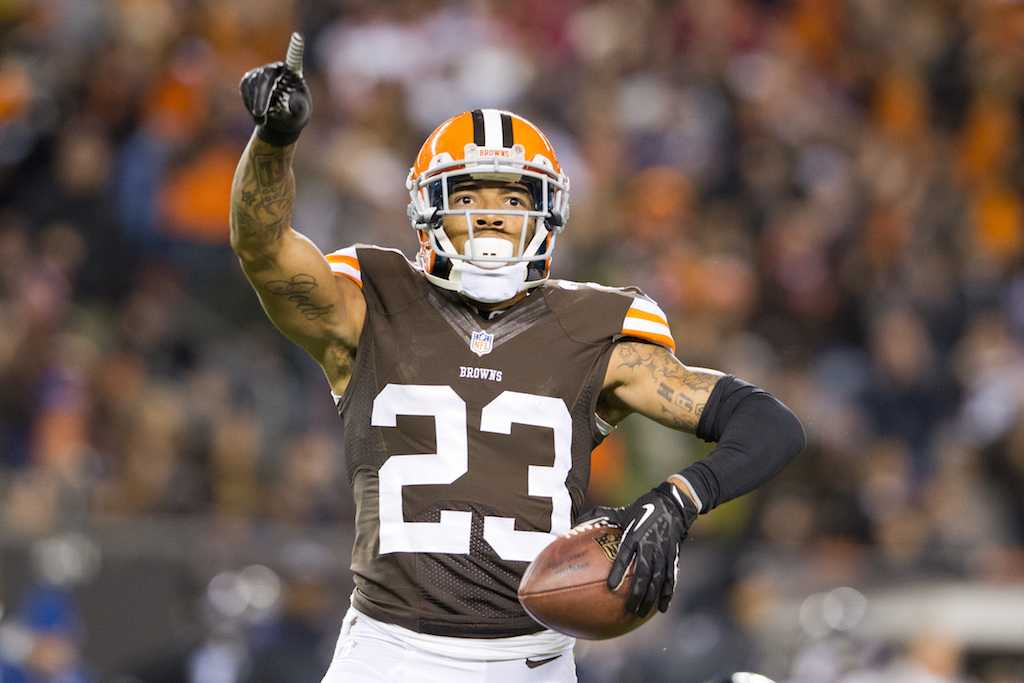 The Cleveland Browns take on the Miami Dolphins in a matchup of 0-2 NFL teams, and something's got to give. The Dolphins started with two straight on the road, losing a tough one in Seattle by just two points and then coming within a touchdown of tying the New England Patriots. Quarterback Ryan Tannehill has been decent, although they'll lack running back Arian Foster next Sunday, which places a small amount of doubt on this matchup.
But then you remember, they're playing the Browns. Cleveland opened the season with Robert Griffin III as their quarterback, but a fractured bone in his shoulder sent him to the IR. Backup Josh McCown came in and actually played okay in their loss to the Baltimore Ravens, but a shoulder injury also knocked him out of the game and made the ever-hapless Browns turn to their third quarterback in their third game. Taking into account that the Dolphins are at home and are a far better team than their record — and the Browns' general dreadfulness — this one has a Cleveland loss written all over it.
Statistics courtesy of ESPN and Pro-Football-Reference.