NFL: 5 Teams Who Should Sign Johnny Manziel in 2017
If we're going to be brutally honest, let's be brutally honest. Johnny Manziel is highly unlikely to play in 2016. Fortunately, for the Manziel fans out there, Will Brinson of CBS Sports reported that the quarterback plans to be completely sober at the start of July, and turn his focus to football.
Obviously, Manziel's career may very well be over. It's hard to believe that he'll stay sober and indeed focus on football, but then we received a bit more news. According to ESPN's Jeremy Fowler, a source close to Manziel said that the quarterbacks' intentions to sober up are the real deal. The source explained:
I do believe he's serious. He's talked for a while about knuckling down, getting ready and working out. It's more about health and having options and feeling good. If that works out for this season, great. But if not, that's OK too.
While we don't expect Manziel to play in 2016, let's look to 2017. Maybe he'll prove that he's committed to playing in the new year. While he won't join any team as a starter, he could sign on as a backup somewhere. That's where we're going to start, by looking at five teams that could sign Manziel next offseason as a backup.
1. Detroit Lions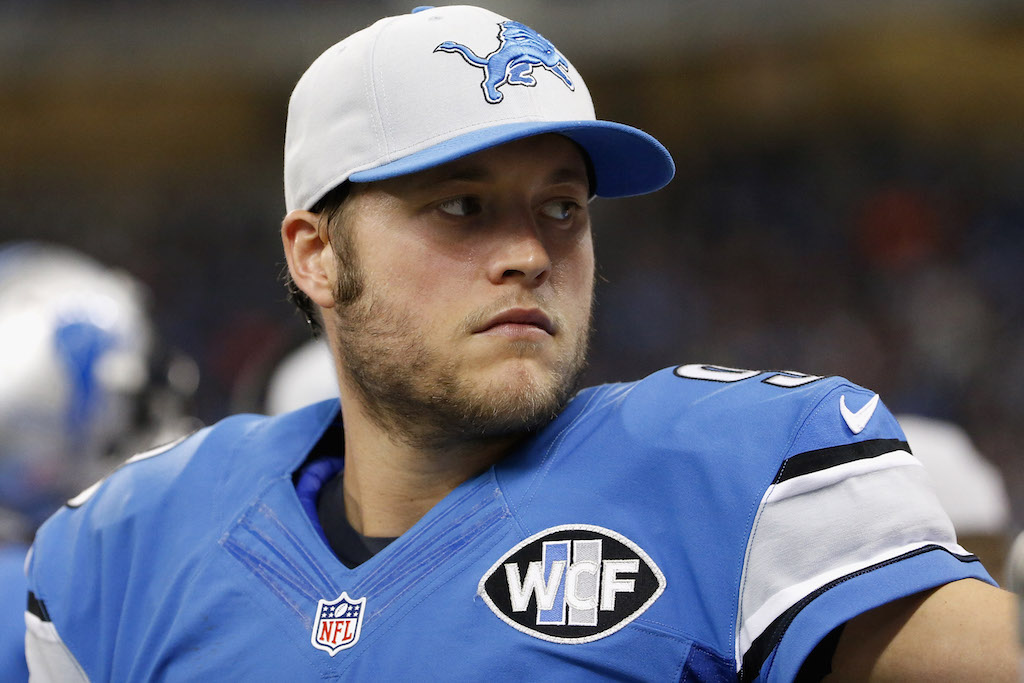 The Lions have an interesting situation on their hands. While they're unsettled at their backup quarterback position behind Matthew Stafford, Manziel could make an argument that he could actually start in 2018.
Stafford's current contract runs through the 2017 season, which would leave Manziel with just one season of sitting. If he's able to convince Detroit that he is the answer, he could get a serious chance the following year. This would be a great landing spot for Manziel.
2. San Diego Chargers
Philip Rivers will remain in town for years to come, but Manziel would be a nice No. 2 option if the Chargers signed him. Currently, Kellen Clemens, and Zach Mettenberger are on San Diego's depth chart, so technically it all depends on how the team feels about those two QBs.
If you believe Manziel can turn things around, then placing him behind Rivers as the team's No. 2 option in 2017 could make for a decent landing spot. Unfortunately for Manziel, Rivers hardly ever misses games, so he wouldn't see much playing time.
3. New Orleans Saints
Luke McCown, who's set to turn 35 this offseason, was re-signed to be New Orleans' backup. Obviously the team doesn't believe that second-year quarterback Garrett Grayson is ready, and who knows if he'll be able to turn into much more than a backup or third-string quarterback regardless.
To go along with this, there may be no single player in the NFL who Manziel could benefit from more than Drew Brees. If Brees took Manziel under his wing, this could be a serious step forward for the young quarterback's career.
4. San Francisco 49ers
Unless the quarterback competition between Colin Kaepernick and Blaine Gabbert really excites you, then you might actually be on board with this. The 49ers need to figure out their future answer at QB. If it's not going to be one of these guys, then why not give Manziel a look, assuming that he's cleaned up his act?
San Francisco will likely receive a high draft pick in 2017, which may impact this decision, but at the very least it wouldn't hurt to give Manziel a chance in camp next offseason.
5. Arizona Cardinals
Drew Stanton is a great backup quarterback and received a solid two-year, $6.5 million deal this offseason. It's worth noting, though, that he is 32 years old. Even more notable: Carson Palmer is turning 37 years old this season.
Arizona needs to start thinking about their future sooner rather than later. If they don't, they could be looking at the situation they ran into a few seasons back, when they were rotating quarterbacks left and right — pretty much a disaster.
Signing Manziel in 2017 could give him some time to sit behind Palmer and prove to the team that he has a bright future in this league. Plus, he could be a great pairing with head coach Bruce Arians.
Contract information courtesy of Spotrac.com. Statistics courtesy of ESPN.com and Pro-Football-Reference.com.