NFL: 3 Teams That Could Start the 2016 Season 10-0
Going 10-0 is an accomplishment that, if we're being honest, is one step below impossible. Sure, it'll happen from time to time, but if we're honest, you aren't going to see it happen every single season. The question is, could it happen for a team in 2016? Maybe, just maybe.
Here, we take our original list of the five teams that could start the 2016 season 5-0, and pick the three teams that could potentially reel off five more wins straight to start the season at 10-0. To recap, the five teams we selected were the Dallas Cowboys, Indianapolis Colts, Oakland Raiders, Arizona Cardinals, and Seattle Seahawks.
Not only did we factor in talent on these rosters, but we evaluated how their first five games looked on paper as well. Now, it's time to check out the three teams that could start the year 10-0.
1. Arizona Cardinals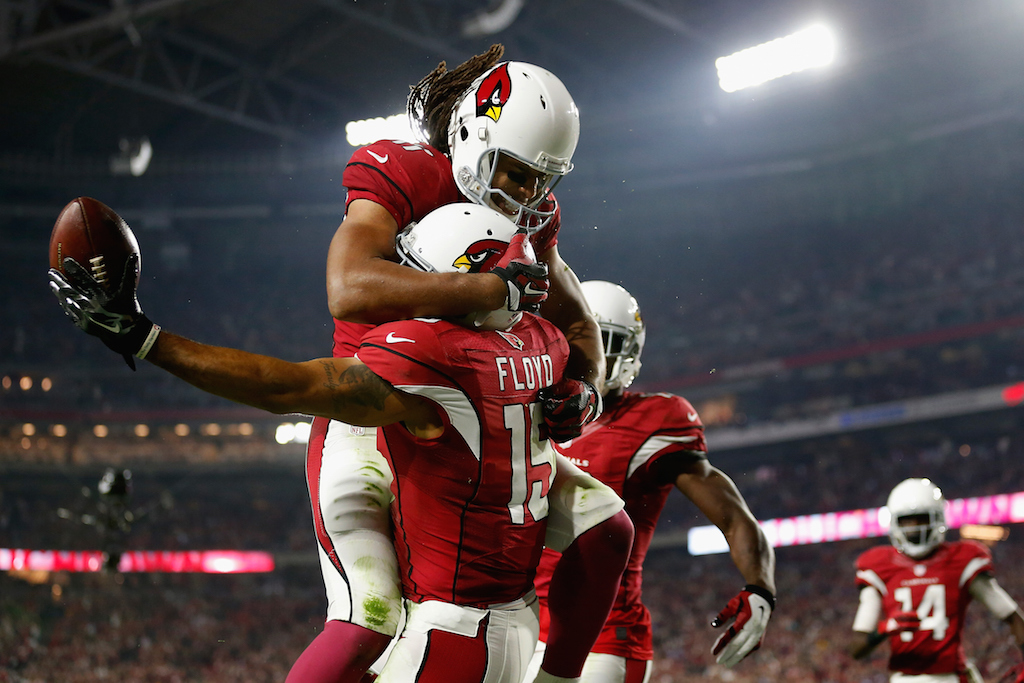 First five games: vs. Patriots, vs. Buccaneers, at Bills, vs. Rams, at 49ers
Next five games: vs. Jets, vs. Seahawks, at Panthers, vs. 49ers, at Vikings
Just to clarify, there is nothing "easy" about that second list of five games the Cardinals need to win go 10-0. The fact that they draw the Seahawks at home is at least a bit of relief, but the games against the Panthers and Vikings on the road are tough. There's the revenge factor against Carolina, as the Panthers smashed them 49-15 in last season's playoffs.
We believe the Cardinals can get past the Panthers and 49ers, and then go into that No. 10 game against the Vikings at 9-0. Can their defense stop Adrian Peterson and company? If we're betting on it, then yes, we believe they can. The Cardinals have a serious chance to get to 10-0, but it won't be easy.
2. Indianapolis Colts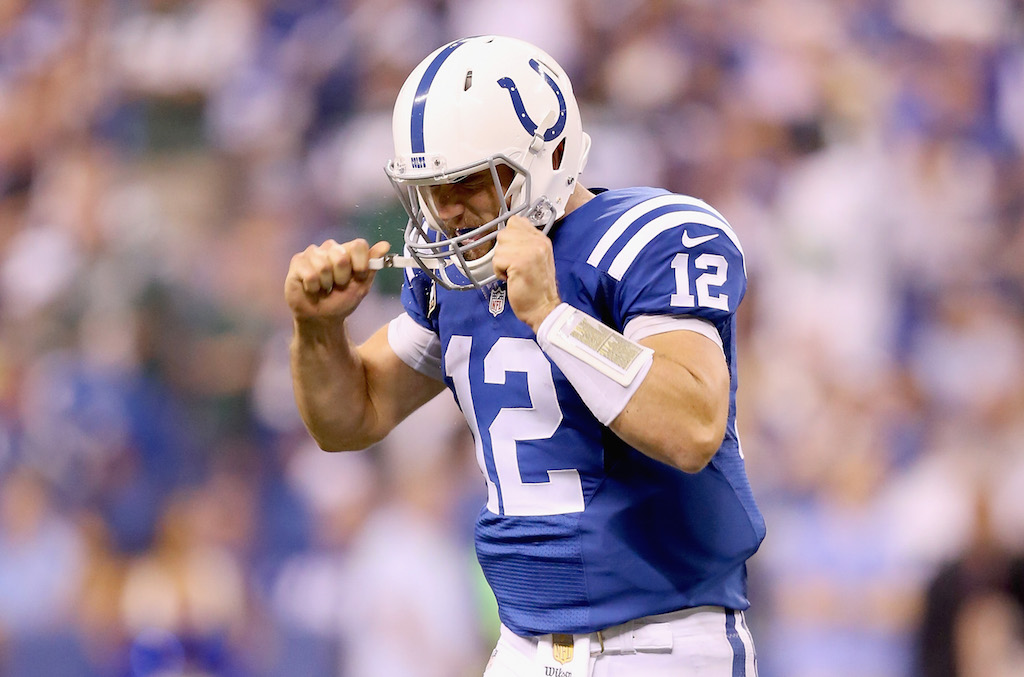 First five games: vs. Lions, at Broncos, vs. Chargers, vs. Jaguars (London), vs. Bears
Next five games: at Texans, at Titans, vs. Chiefs, at Packers, vs. Titans
We like the Colts' lineup of their first five games. The next five? Well, maybe not so much. The Texans game will be brutal, but it will be a toss-up at the end of the day. Beyond that, the most interesting stretches of the next five games are at home against the Chiefs, and then on the road against the Packers.
Beating the Chiefs won't be easy, but it's helpful that the Colts will face them at home. The most enjoyable game on their schedule, though, has to be Andrew Luck up against Aaron Rodgers. That game has shootout written all over it. Can a healthy Luck be able to out-duel Rodgers? It's possible, and if so, then this team could get to 10-0.
3. Oakland Raiders
First five games: at Saints, vs. Falcons, at Titans, at Ravens, vs. Chargers
Next five games: vs. Chiefs, at Jaguars, at Buccaneers, vs. Broncos, vs. Texans (Mexico City)
Not only do we like the Raiders in 2016 as a whole, but we really like their schedule as well. Or at least, we did. There's no reason to believe they can't go 5-0 after the first five games. The next five? They are some seriously tough games.
The Chiefs and Broncos will be especially tough, but facing the division rivals in front of their home fans is ideal. It wouldn't be smart to overlook the Jaguars, Buccaneers, and Texans.
The Raiders can do it, but it will be ridiculously tough. They definitely have the toughest task of these three teams, but we can't count them out as a serious playoff contender to get on a run and not look back.
Statistics courtesy of ESPN.com and Pro-Football-Reference.com. Schedule information courtesy of FBSchedules.com.