How the Cleveland Browns Are Completely Screwed in 2017
A big part of what makes the NFL the king of American professional sports is the fact that just about any team in the league can win on any given Sunday. At the same time, a handful of teams stand above the rest. It would be a lie to say that all 32 NFL teams are equipped to compete for a Super Bowl title in 2017.
Today we give you five teams that simply don't have a prayer to accomplish anything worthwhile during the 2017 season — other getting a high draft pick in 2018. Most of these NFL teams have the talent to be competitive and maybe even pull off an upset or two. However, we're confident that each will finish the season with a sub-.500 overall record. The following five NFL franchises have no hope for the 2017 season. Our condolences go out to their fanbases.
1. Cleveland Browns
We'll remember the 2016 Cleveland Browns as one of the worst teams in NFL history. And while we expect them to be vastly improved this fall, this team is still nowhere near playoff-caliber.
Despite their impressive haul in the 2017 NFL Draft, the Browns still have lingering questions at several positions. Their most notable hole is at quarterback, where Cody Kessler, Brock Osweiler, Kevin Hogan, and rookie DeShone Kizer have been battling it out in training camp. Their rebuilt offensive line should make life easier for whoever wins the job, and their talent level on the defensive side of the ball has increased substantially this offseason.
Regardless, this team is young and still in rebuild mode. While they should see an improvement in their win total, the Browns simply do not have a prayer in 2017.
2. San Francisco 49ers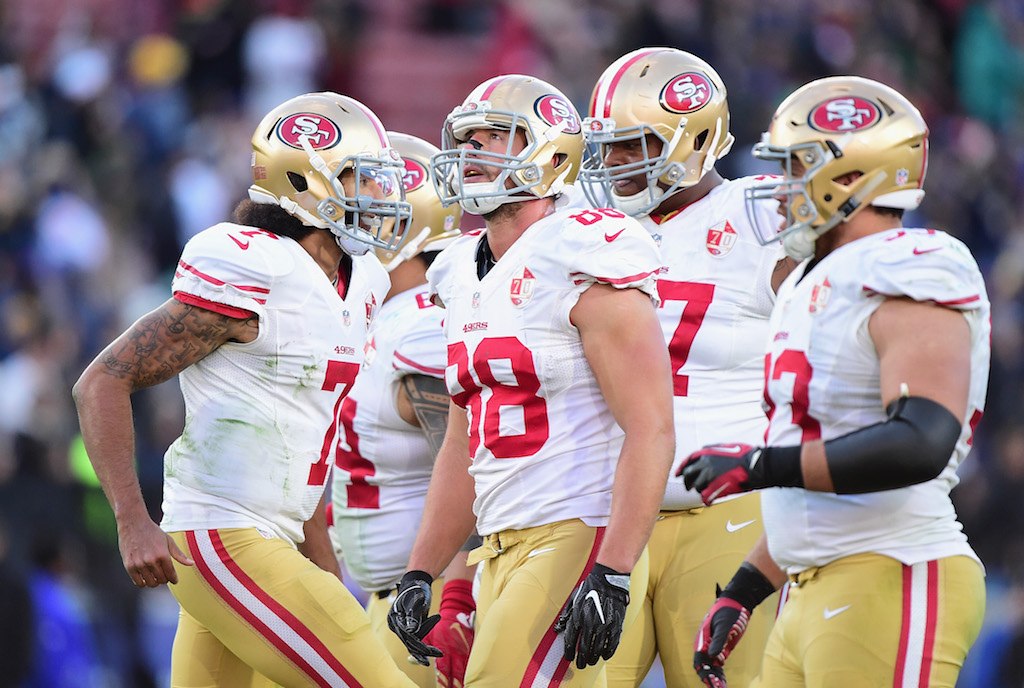 It's hard to believe how far the 49ers have fallen in such a small window of time. Under the guidance of then-head coach Jim Harbaugh, the Niners made three straight trips to the NFC Championship Game from 2011–13, and made one trip to the Super Bowl (in 2012), where they lost to the Baltimore Ravens by three points (34-31).
Fast forward to today, and San Francisco is undoubtedly one of the top contenders for the No. 1 overall pick in the 2018 NFL Draft. Simply put: It will take time (a lot of it) for new head coach Kyle Shanahan and new General Manager John Lynch to rebuild the 49ers' roster and restore the franchise's proud tradition. We would be shocked if this team wins more than five games in 2017.
3. Chicago Bears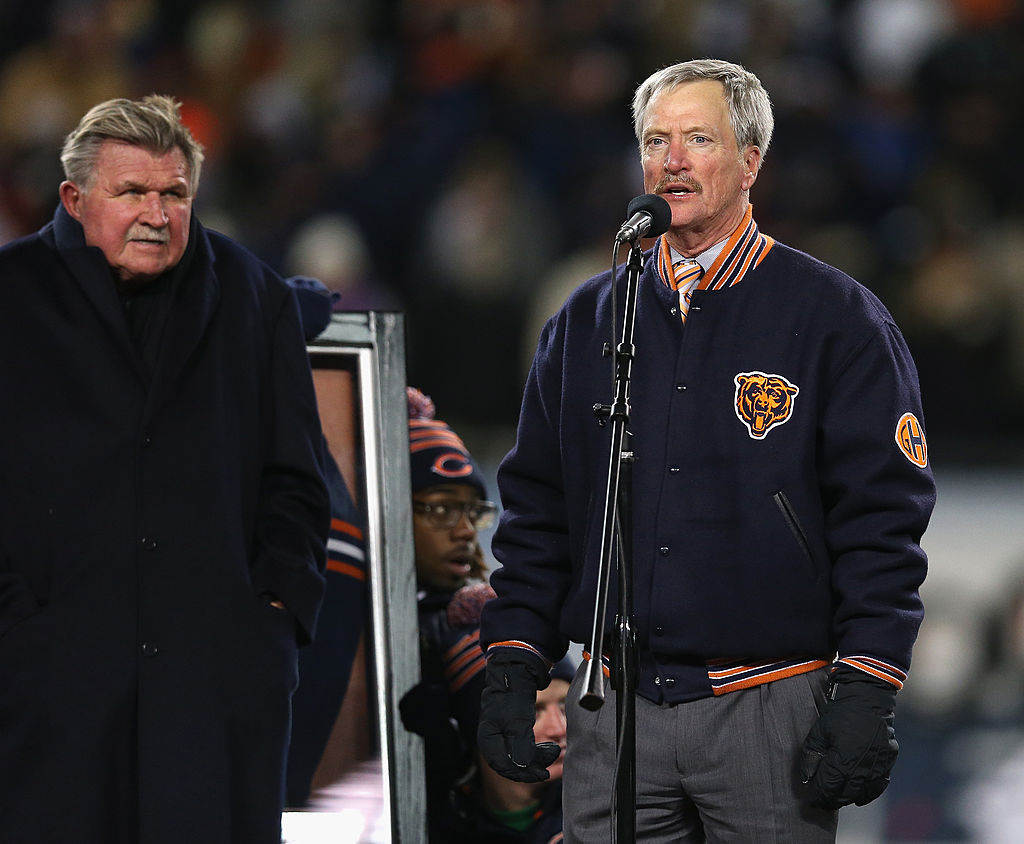 This once-proud franchise has fallen on hard times. Unfortunately, things won't get better for them any time soon.
The Jay Cutler era is now officially over. Despite their sizable financial investment in Mike Glennon, Chicago's future is tied to the development of rookie signal caller Mitchell Trubisky, the No. 2 overall pick in the 2017 NFL Draft. And the fact that Trubisky will need a good amount of time to adjust to life in the NFL is really only minimally concerning in comparison to the holes the Bears have all over the rest of their roster.
Don't be surprised if the Bears struggle to a four- or five-win season in 2017.
4. New York Jets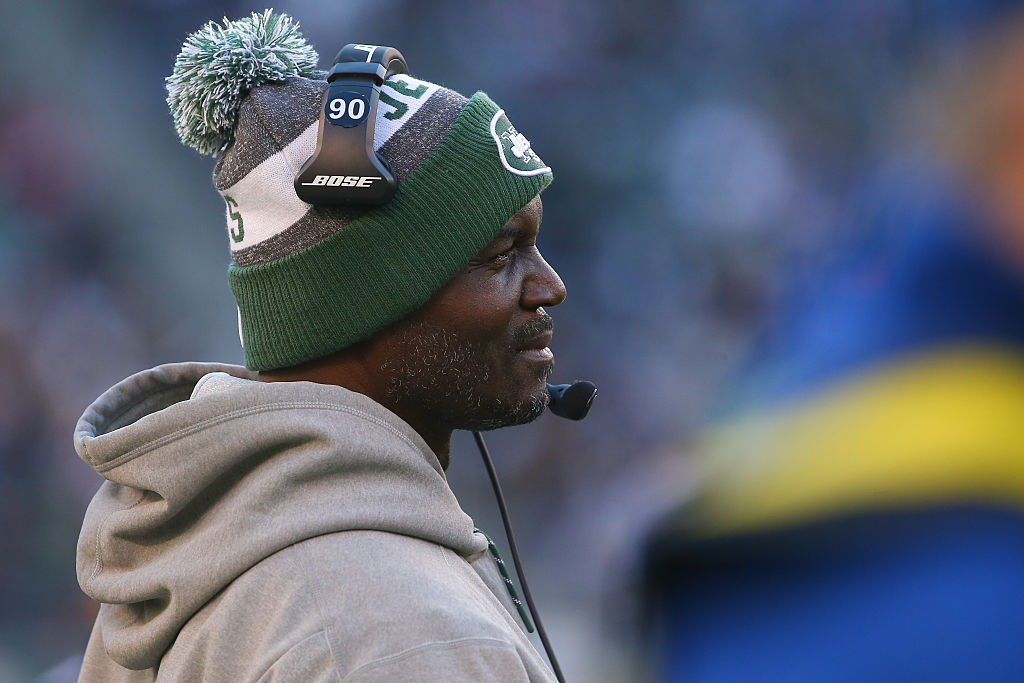 The 2017 offseason has been all about clearing salary cap space, getting younger, and embarking on a rebuilding project for the Jets. Their defense is still talented, but their offense is almost entirely rebuilt. The Gang Green's starting quarterback in 2017 will be either veteran Josh McCown, second-year pro Christian Hackenberg, or third-year pro Bryce Petty, and they face a brutal schedule — that's all you really need to know here.
5. Los Angeles Rams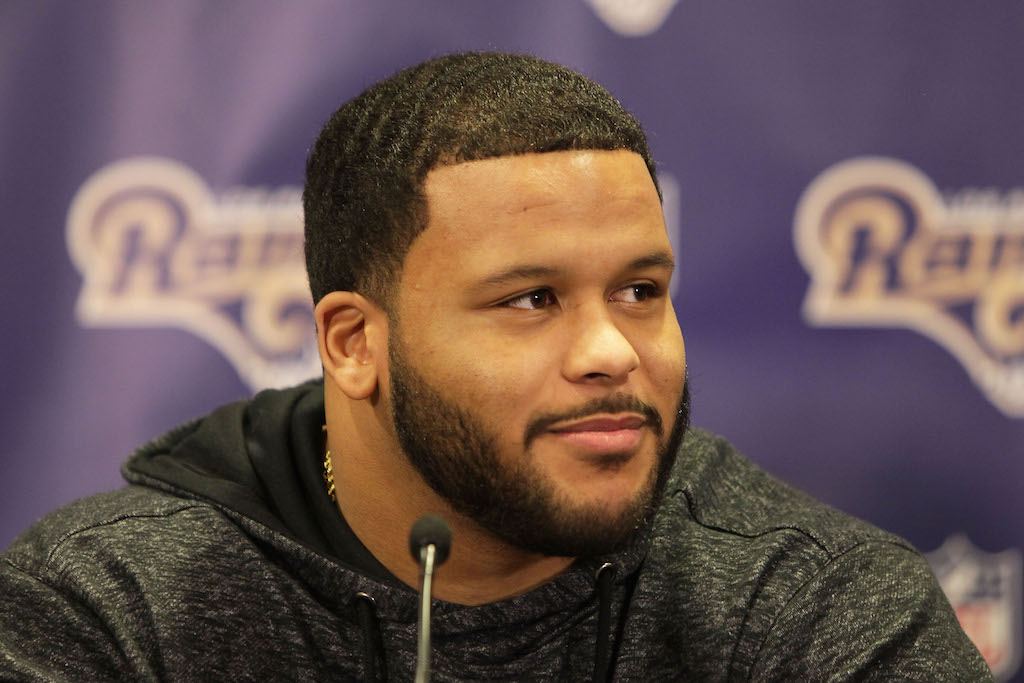 The Rams mortgaged their future on Jared Goff last offseason. After Goff's horrendous rookie season, it looks as though this franchise is headed toward spending an extended period of time in NFL oblivion.
There is no denying that the Rams have a talented front seven (led by All-Pro defensive tackle Aaron Donald) on the defensive side of the ball. Outside of that strength, Los Angeles lacks game-changers in the passing game; their offensive line is average at best; and their secondary is pedestrian. Couple that all with a fairly difficult schedule, and it's easy to see why the Rams don't have a prayer in 2017.
6. Buffalo Bills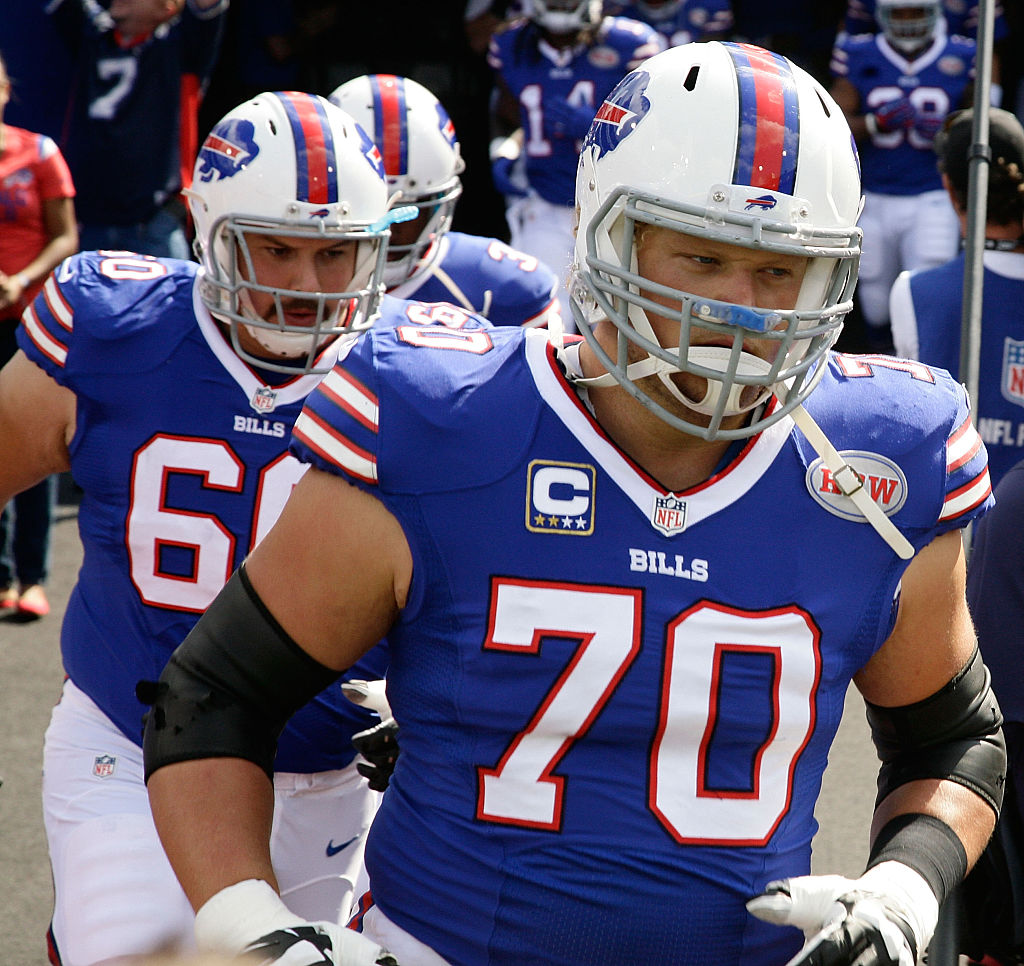 We see the Buffalo Bills taking a step back in 2017. New head coach Sean McDermott inherits a roster that lacks consistent playmakers on the offensive side of the ball (outside of LeSean McCoy, of course) and features an aging defense that must replace Pro Bowl cornerback Stephon Gilmore. To make matters worse, the Bills have a schedule that projects to be extremely difficult. Expect to see Buffalo picking in the top-10 when the 2018 NFL Draft comes around.
7. Jacksonville Jaguars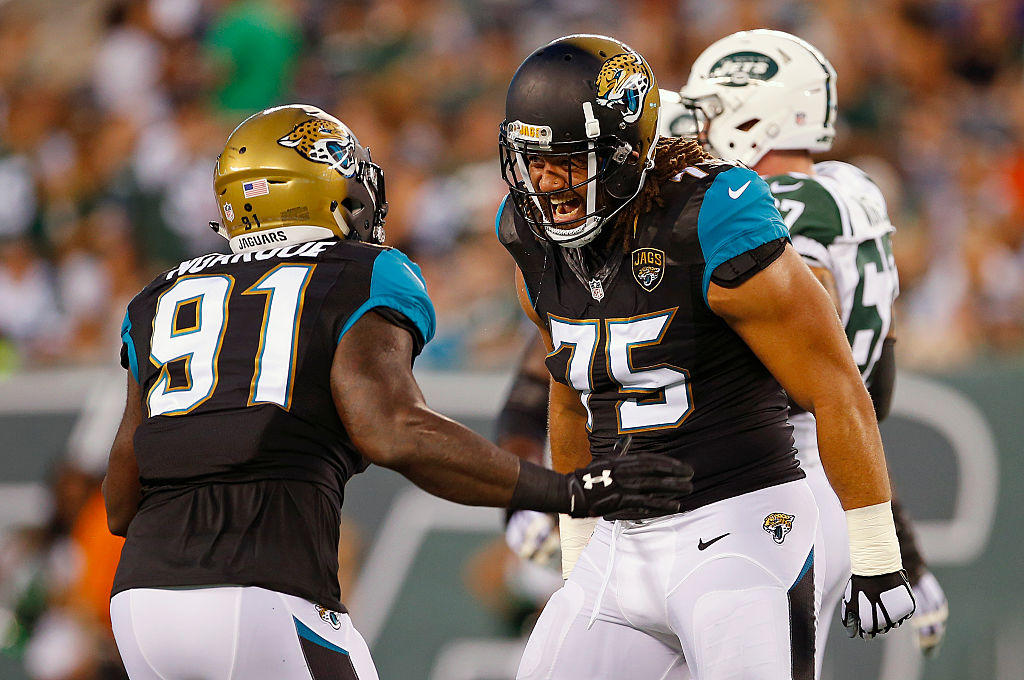 We truly want to believe that 2017 will be the year the Jaguars finally turn things around. After all, they once again spent big money in free agency; they landed an impressive haul in the recent 2017 NFL Draft; and they play in the AFC South, one of the most wide open divisions in the league. But when it comes down to it, we just don't see Blake Bortles guiding the Jags to anything more than a seven- or eight-win season this fall.  
8. Washington Redskins
The Redskins are a tricky team to figure out. On one hand, they lost their top two wide receivers from 2016 (DeSean Jackson and Pierre Garcon) and one of their best defenders (Chris Baker), in addition to having to deal with more than their fair share of front office drama. On the other hand, the team signed promising wide receiver Terrelle Pryor and safety D.J. Swearinger during free agency. They also landed an excellent crop of players in the 2017 NFL Draft.
At the end of the day, though, the Skins play in one of the toughest divisions in the league, and they won't be able to overcome their roster deficiencies. Furthermore, in our eyes, their starting quarterback, Kirk Cousins, already has his sights set on signing with a new franchise when he becomes a free agent next offseason.
9. Minnesota Vikings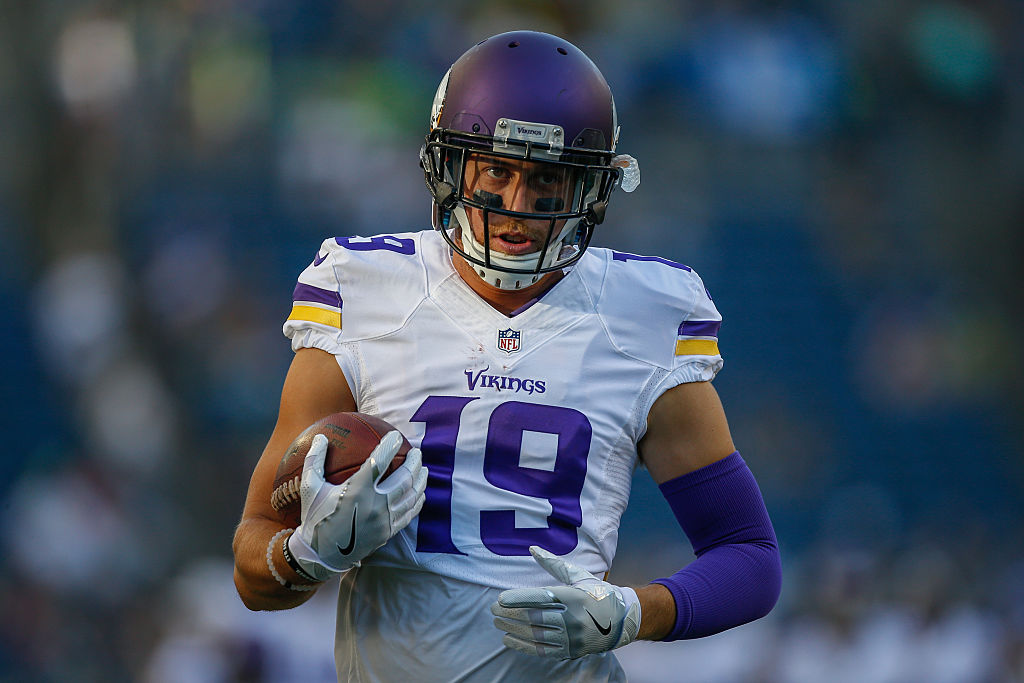 We can't deny that the Vikings have a great deal of talent on their roster — especially on the defensive side of the ball. We also can't deny that their schedule is extremely daunting. The Vikes face two games against both the Green Bay Packers and Detroit Lions, in addition to games against the New Orleans Saints, Pittsburgh Steelers, Atlanta Falcons, Tampa Bay Buccaneers, Baltimore Ravens, Washington Redskins, and Carolina Panthers.
Even if they fix the offensive issues that plagued them last season, we don't see any way the Vikings win more than eight games in 2017.
10. Cincinnati Bengals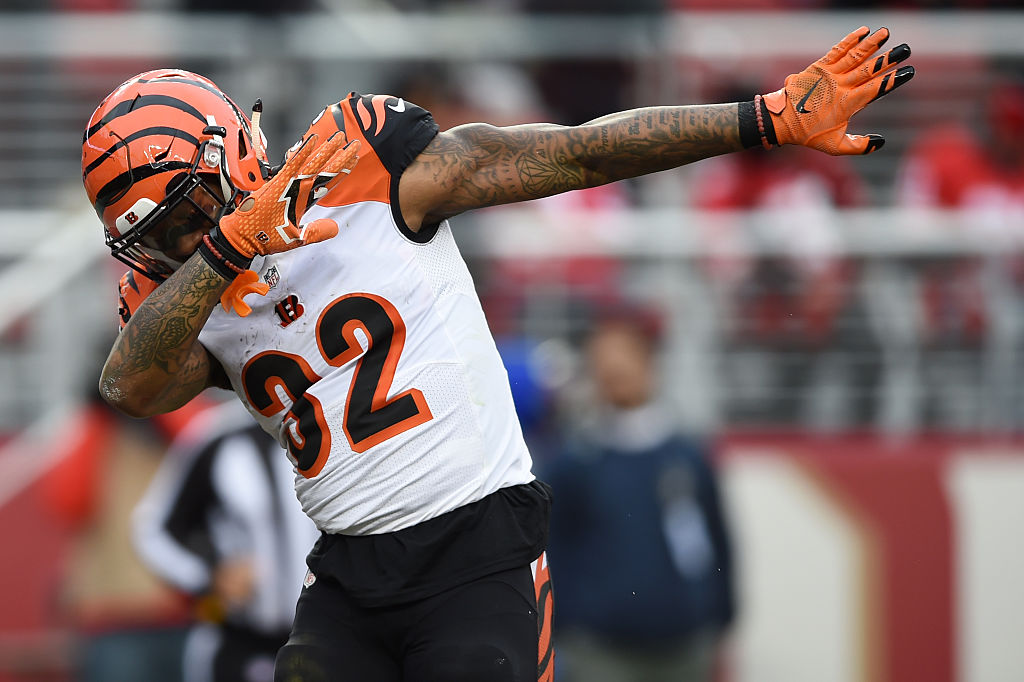 The Bengals seem to be treading water. They have the talent to compete with almost every team in the league on any given Sunday, but they currently do not have the roster to compete for a world championship.
Cincinnati did add some firepower to their offense in the 2017 NFL Draft. Unfortunately, in our opinion, it will not be enough to make up for the losses of Andrew Whitworth and Kevin Zeitler on their offensive line. And, of course, they still have plenty of issues (lack of pass rush, and average linebacker and secondary play) on the defensive side of the ball. We expect the Bengals to win some games this fall, but we don't see them finishing with a record above the .500 line.
Statistics courtesy of Pro-Football-Reference and ESPN.