NFL: 10 Teams That May Never Win a Super Bowl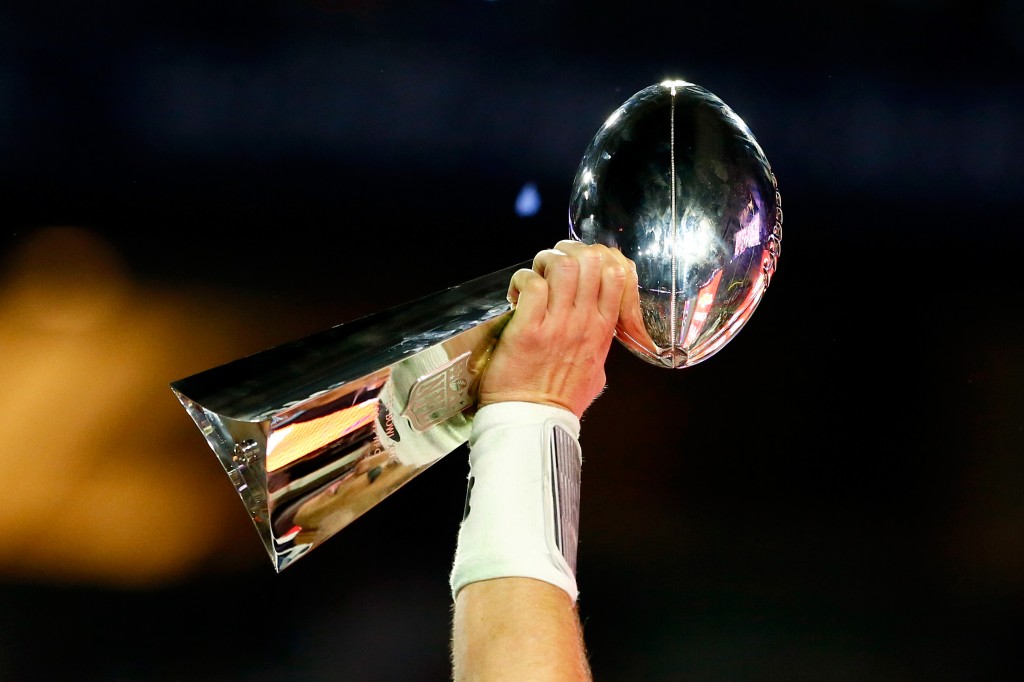 In theory, the structure of the NFL is designed to give all 32 teams a chance to compete for a Super Bowl title. The worst teams in the league get the highest draft picks; the league's hard salary cap is in place to prevent the formation of "super teams"; and the best teams are supposed to be rewarded with the most difficult schedules in the league for the next season. In reality, though, the NFL is extremely top-heavy; some franchises may never experience the thrill of winning a Super Bowl title.
A lot can change with one outstanding draft class (look at the 2016 Dallas Cowboys) or an exceptional free-agent signing (look at the Denver Broncos with Peyton Manning). Nevertheless, these 10 NFL teams have never won a Super Bowl — and perhaps never will.
1. Arizona Cardinals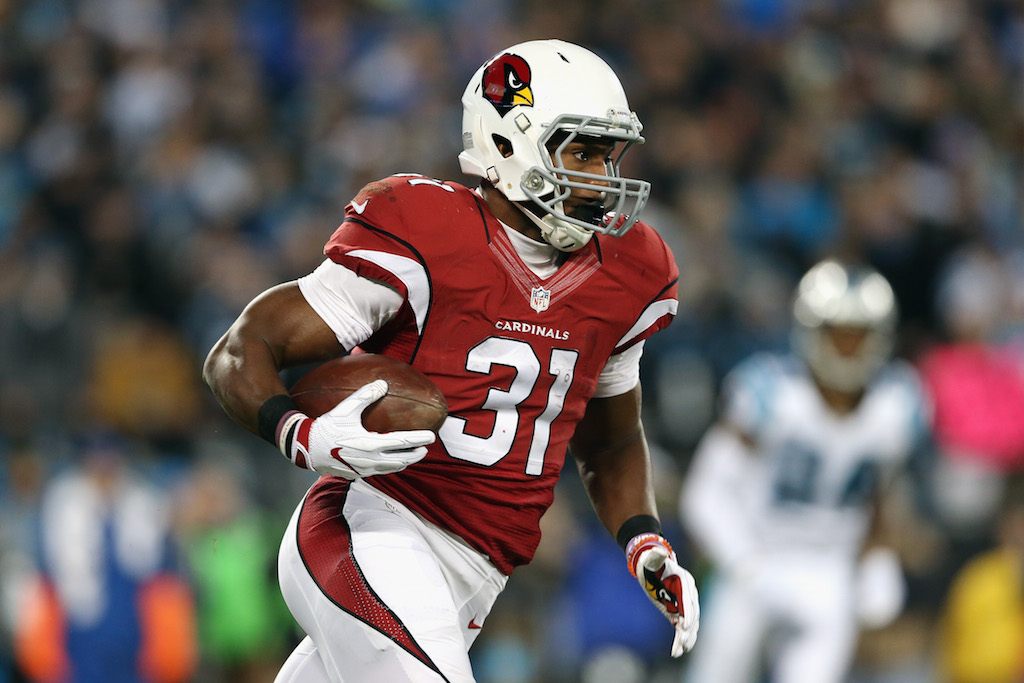 The current Cardinals seem to have already reached their peak. While they have some of the most talented individual players in the league (running back David Johnson, and defensive backs Tyrann Mathieu and Patrick Peterson), the overall talent on their roster is trending in the wrong direction.
Quarterback Carson Palmer has seen better days; future Hall of Fame wide receiver Larry Fitzgerald will be 34 years old when the 2017 season kicks off, and their defense must find a way to make up for the losses of defensive end Calais Campbell and safeties, Tony Jefferson and D.J. Swearinger. Unfortunately, it seems like the Cardinals will have to rebuild their roster once again before they will be ready to legitimately contend for a Super Bowl title.
2. Philadelphia Eagles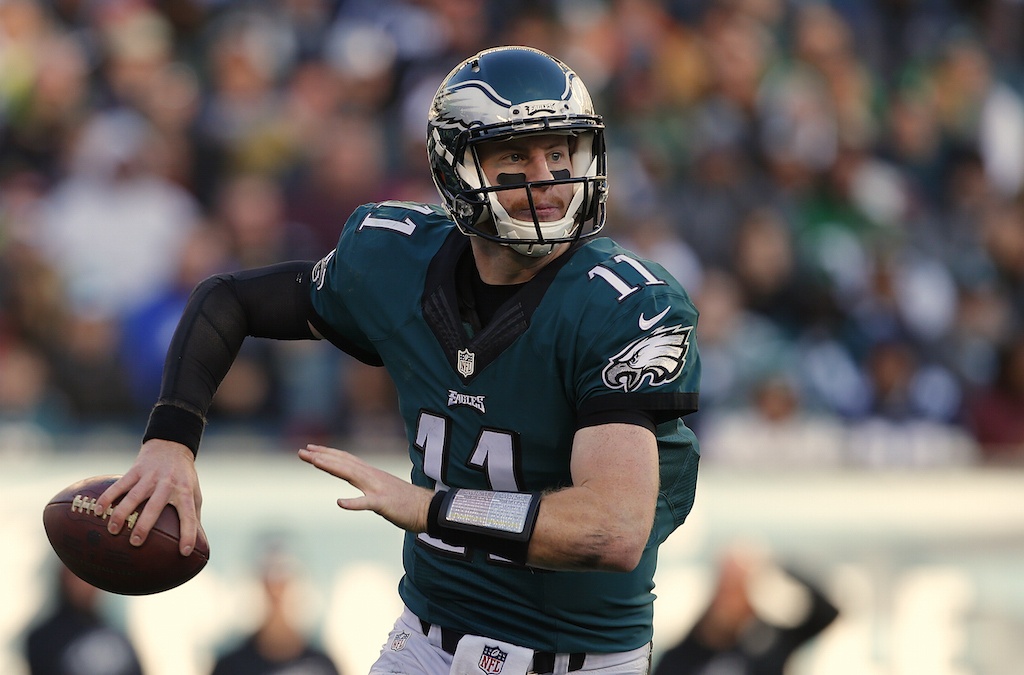 Truth be told, the Eagles' extremely passionate fanbase deserves to see their team win a Super Bowl title at some point. They've experienced plenty of chances in the past. But the fact remains that the Birds still lack a Lombardi Trophy. Their current roster is talented, but even the most optimistic Philadelphia supporters will tell you that they are at least two strong draft classes away from being a legitimate competitor in the NFC.
When it comes down to it, the Eagles' chances of winning a Super Bowl anytime in the foreseeable future likely depend on quarterback Carson Wentz. Maybe 2018 will see the Eagles taking home the trophy — only time will tell.
3. Buffalo Bills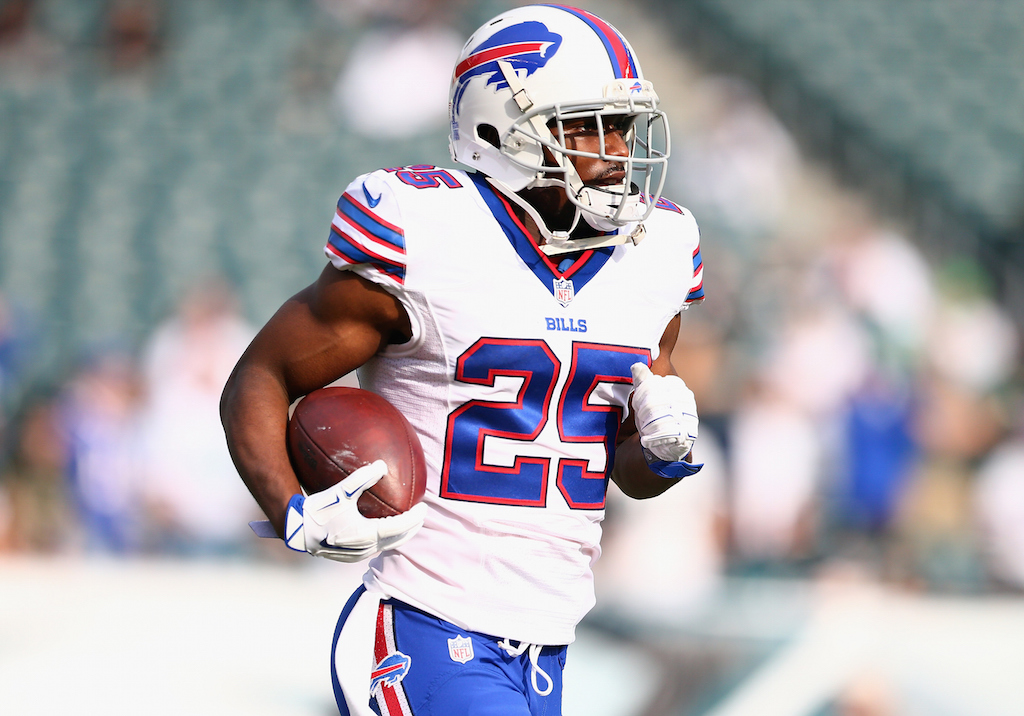 This tortured franchise may have four straight Super Bowl appearances in the '90s, but it's starting to look like they may never make it back to the game's biggest stage. Since their last Super Bowl appearance in 1993, the Bills have made it to the postseason just four times; they're currently in the midst of a 17-year playoff drought. With their roster currently in a state of flux, it's hard to imagine their streak of disappointing seasons ending anytime soon.
The Bills had to break in a new head coach in 2017 (Sean McDermott). They also have to deal with the unfortunate reality of playing in the same division as the New England Patriots. The Bills, and their incredibly loyal fanbase may just be cursed.
4. Tennessee Titans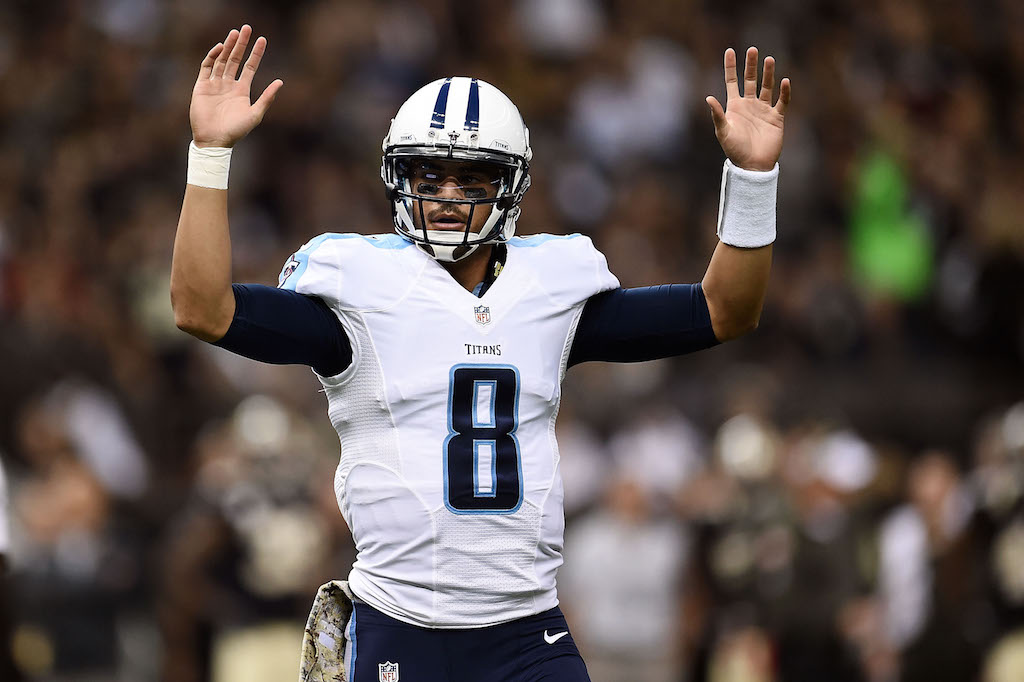 In one of the most gut-wrenching finishes to a Super Bowl ever, the Titans came up one yard short of victory against the St. Louis Rams in Super Bowl XXIV. As it turns out, that may be the closest this franchise will ever get to tasting Super Bowl glory.
We are huge fans of the foundation Tennessee has built on their current roster. If Marcus Mariota can take the next step and become a truly elite NFL quarterback, and they can continue to build a viable defense, the Titans could be seriously competitive in the AFC. Until that happens (if it happens at all), Tennessee will remain an average football team.
5. Minnesota Vikings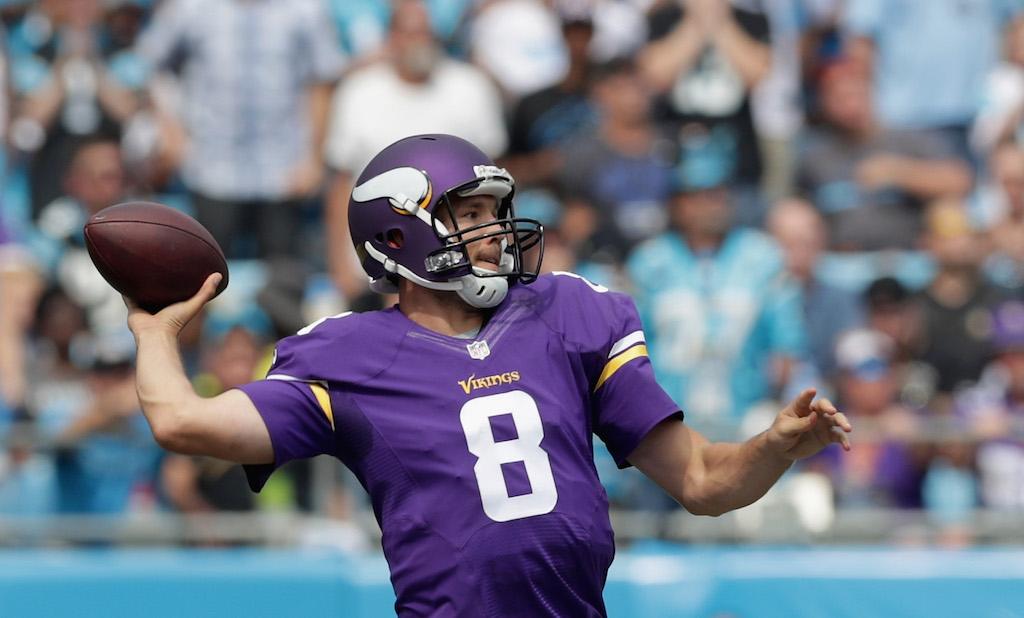 The Vikings came up short in three Super Bowls during the '70s and have failed to make an appearance since. As it currently stands, Minnesota is somewhat stuck in limbo. They have an extremely talented (and young) defense. But with their holes on offense, the Vikings will struggle to win more than eight or nine games in a single season. Adrian Peterson is gone, and at the end of the day, we just don't see Sam Bradford ever guiding this team to a Super Bowl appearance. Sadly, the Vikings are still a long way away from being a bona fide contender in the NFC.
6. Jacksonville Jaguars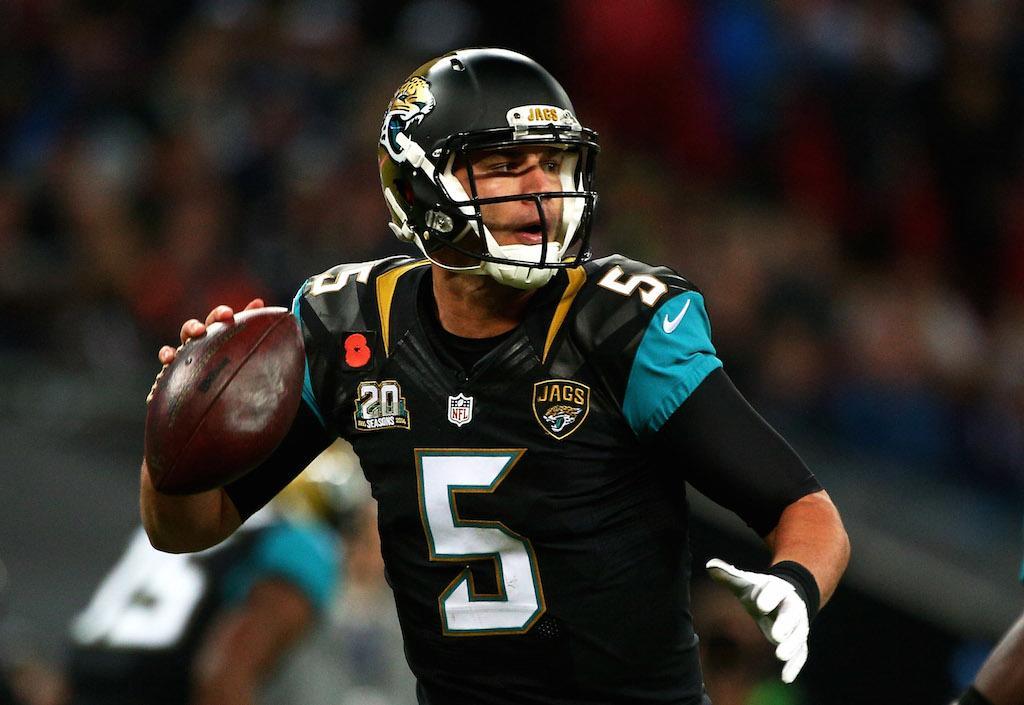 In their 22 years of existence, the Jaguars have yet to play in a Super Bowl. They came close in the late '90s, but ultimately came up short in two AFC Championship Games (1996 and 1999). With the way things look right now, it will be a long time before we ever see the Jags play for a world championship.
After six straight seasons with 11 or more losses, Jacksonville can be optimistic heading into 2018. They built a defense that looks like one of the better defensive units in the league (on paper), and they have a handful of talented building blocks in place on offense. Don't be fooled, though: the Jaguars are still several years away from being considered Super Bowl contenders.
7. Los Angeles Chargers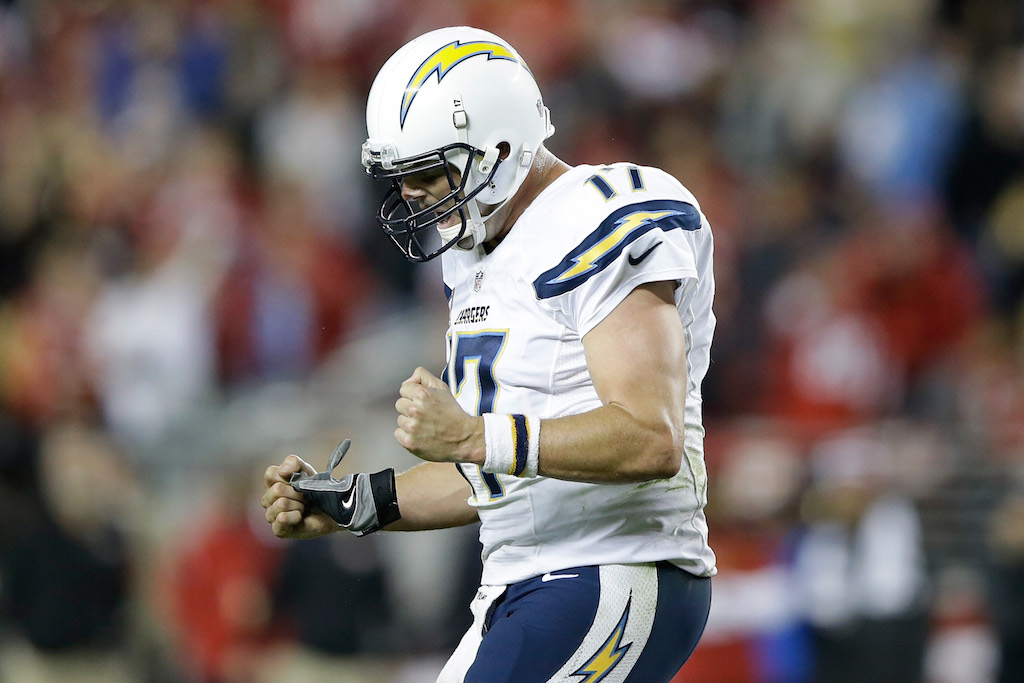 The Chargers have just one Super Bowl appearance (a blowout 49-26 loss to the San Francisco 49ers in Super Bowl XXIX) in franchise history. With the current state of their roster, we don't see them even coming close to making another appearance anytime soon.
Philip Rivers, who has singlehandedly kept the Chargers somewhat competitive for the last seven years, likely only has a handful of seasons remaining in his career, which means that the Bolts are on the verge of taking a step back in the near future. That said, we don't expect LA's newest franchise to even be considered a serious threat in the AFC anytime soon.
8. Cleveland Browns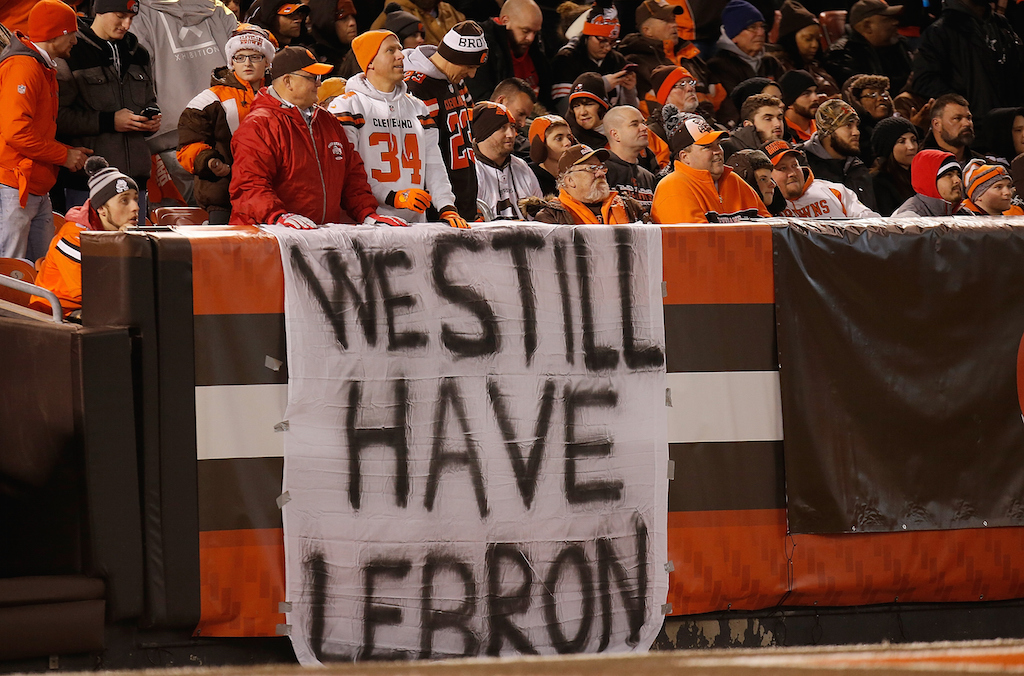 While we are firm believers that the city of Cleveland deserves to see their beloved Browns win a Super Bowl title — they did have to suffer through watching their original franchise move to Baltimore, become the Ravens, and win two Lombardi Trophies after all — we simply don't see it happening anytime in the foreseeable future.
Despite having Pro-Bowl talent at a handful of positions, the Browns' current roster is a disaster, and their rebuilding project looks like a job that will last at least three to five years. Bottom line: It will likely be another decade before the possibility of the Browns legitimately competing in the AFC becomes a reality.
9. Cincinnati Bengals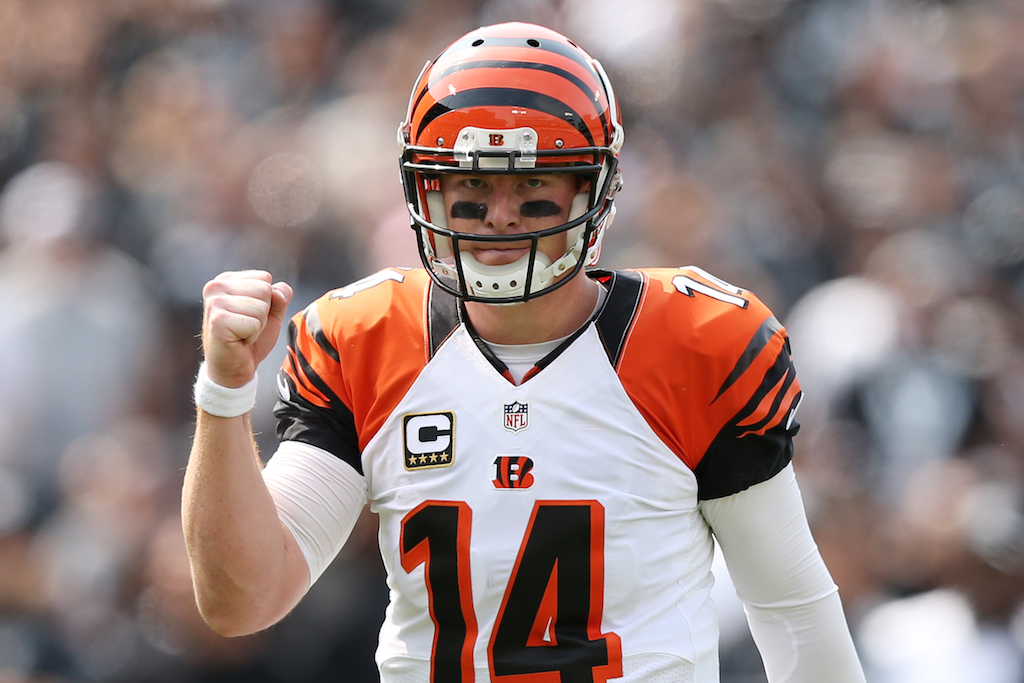 Cincinnati has made two Super Bowl appearances through the years. But sadly, we just don't see them returning to the big game anytime soon. The Bengals are currently at a crossroads as a franchise. In our eyes, they already peaked with their current core nucleus of players (Andy Dalton, A.J. Green, and others). With the roster attrition they went through this offseason, we believe they'll take a step back.
Realistically, Cincy likely has about a five-year window to compete for a championship (we don't see it happening) with Dalton under center, before they have to start over on yet another rebuilding project.
10. Detroit Lions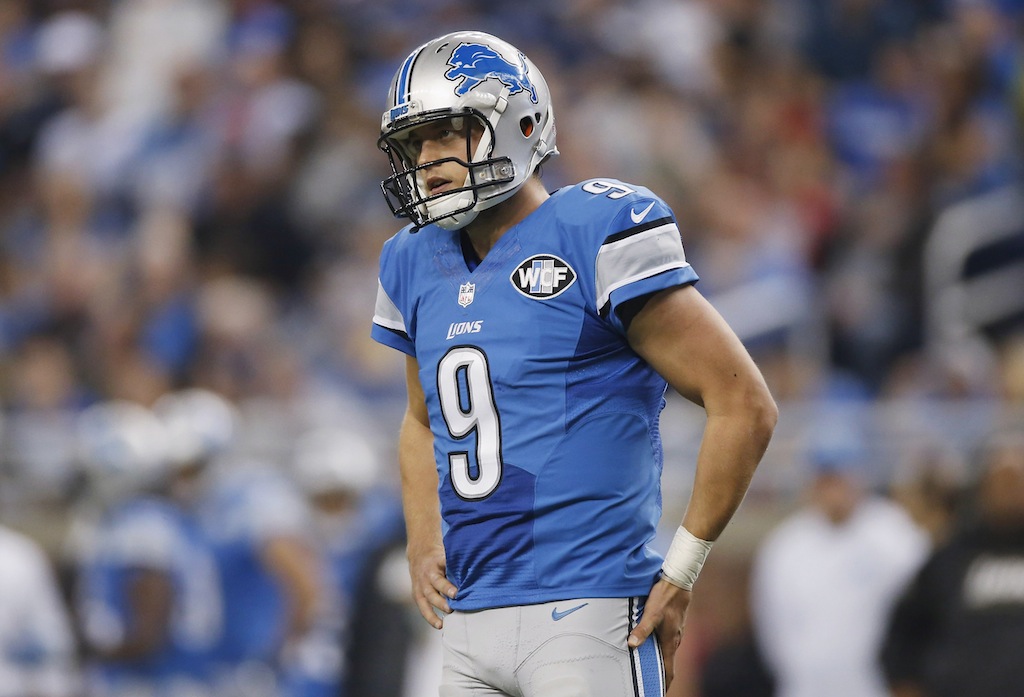 The Lions are hands down one of the least successful franchises in the league since the AFL-NFL merger in 1970. They are one of four NFL teams that have never played in a Super Bowl. Truth be told, they've never even come close (the closest was a 41-10 loss to the Washington Redskins in the 1991 NFC Championship Game).
Looking forward, Detroit has one of the best quarterbacks in the league (Matthew Stafford), which gives them a major advantage in their quest for their first Super Bowl title. That said, even if Stafford continues to play MVP-caliber football, the Lions simply do not have a championship-level roster. They don't have time for a lengthy rebuilding project (during the Stafford era), but with a couple strong offseasons the Lions could potentially compete in the NFC.
Statistics courtesy of ESPN and Pro-Football-Reference