5 NFL Teams That Should Trade Their Quarterbacks
There is no debating that quarterback is hands down the most important position in the National Football League. They are easily the highest-profile players in the game – and possibly all of American professional sports — and they have the potential to (almost) single-handedly resurrect franchises. As a result, it should come as no surprise that quarterback is the highest-paid position in the league.
Given the importance of the position, it is incredibly rare to see a team trade a player that either is, or has a chance to be, a franchise quarterback at the NFL level. However, with that being said, there are undoubtedly circumstances where it makes a lot more sense to trade way a potential franchise quarterback rather than hang onto him and stay with the status quo.
One situation that instantly comes to mind where it would make total sense for a team to trade away their starting quarterback: The Philadelphia Eagles. Sam Bradford entered the season as their starter, but was only a matter of time before rookie Carson Wentz takes over. And Bradford knew this. The fact that the Eagles have another veteran quarterback in place in Chase Daniel makes swapping out Bradford much easier, as they wouldn't need to rush Wentz along even if they were able to trade their incumbent QB. All said, getting rid of a player who wants out and getting draft picks was a major win for the Eagles as they continue to rebuild their roster.
With that, here is a look at five more teams that should trade their starting quarterbacks.
1.  San Francisco 49ers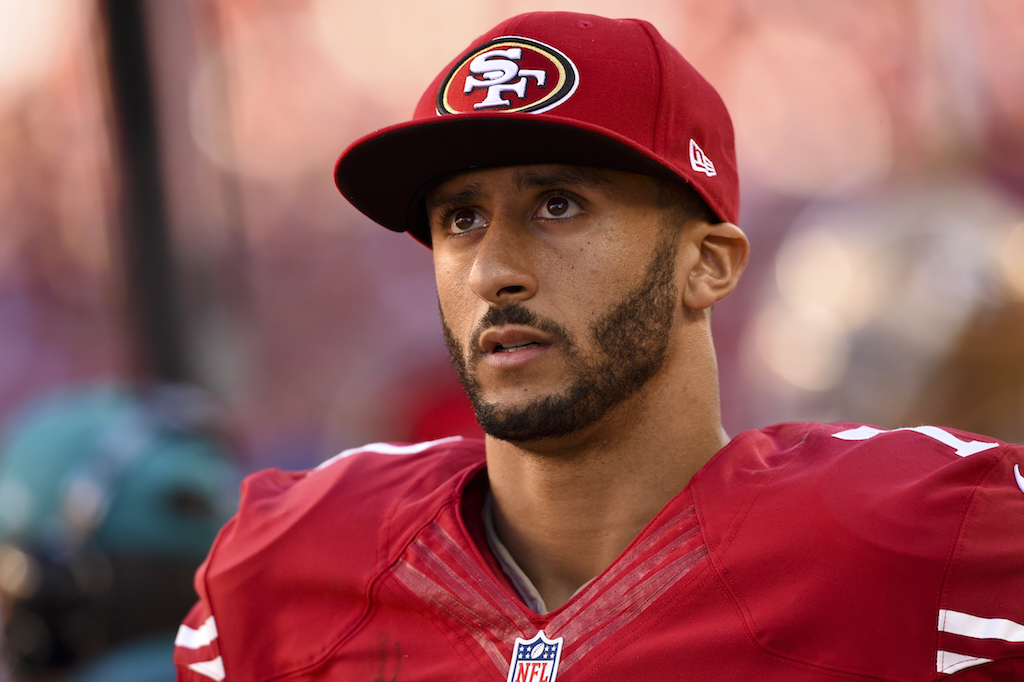 2016 Starter:  Colin Kaepernick
At one point in time, Colin Kaepernick looked like the next great 49ers signal caller. However, after two less-than-stellar seasons, it is clear that Kaepernick and the Niners just aren't on the same page anymore. And after the 49ers failed in their attempts to trade the 28-year-old signal caller to the Denver Broncos, we just don't see much of a future for Kaepernick in the Bay Area, despite the fact that he appeared to be a perfect fit for new head coach Chip Kelly's offense. Simply put, both parties would benefit from a change of scenery for the 6-foot-4 dual-threat quarterback.
As things stand, it looks as though the 49ers and Kaepernick are stuck with each other for the 2016 season. Don't be surprised, though, if the former University of Nevada standout is traded next offseason.
2.  Chicago Bears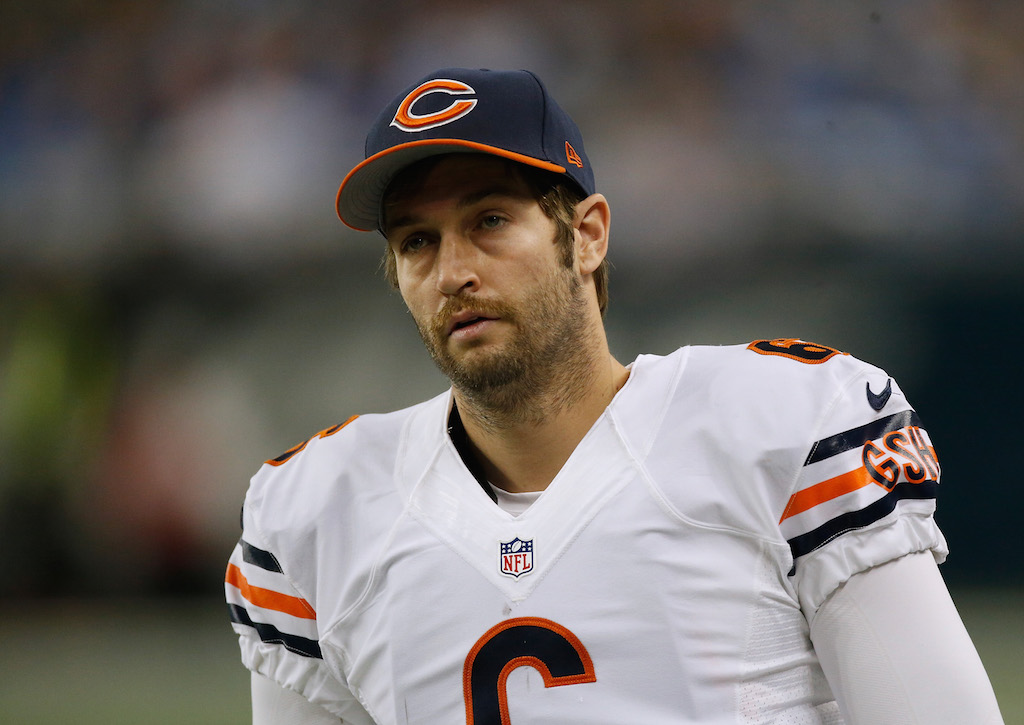 2016 Starter: Jay Cutler
When it comes down to it, we just don't believe that the Bears can reclaim a spot as one of the best teams in the NFC with Jay Cutler leading the way as their quarterback. Cutler is indisputably one of the most physically talented quarterbacks the league has ever seen, but it takes far more than a rocket for an arm and above-average athleticism to develop into an elite quarterback at the NFL level.
Cutler is coming off of the best season of his professional career, but will be adjusting to yet another offensive coordinator after Adam Gase agreed to become he head coach of the Miami Dolphins. Now, with the Bears clearly in a phase of rebuilding their roster, the time is right for them to shed Cutler's massive contract from their books and start from scratch. And at the same time, the 33-year-old gunslinger would like benefit from the opportunity for a fresh start.
3.  Detroit Lions
2016 Starter:  Matthew Stafford
Since entering the league as the No. 1 overall pick in the 2009 NFL Draft, Stafford has flirted with the title of 'elite quarterback' on several occasions. He has led his team to the NFC Playoffs twice, and has broken nearly every major passing record in Lions history. While we firmly believe that Stafford could win a championship in the right situation, we just don't see the Lions making a deep playoff run with him under center.
The former Georgia Bulldog would absolutely have major value on the open market, and freeing up his salary would allow the Lions to continue to reshape their roster. In fact, if Detroit were to make Stafford available, they would likely have several trade offers to choose from.
4.  San Diego Chargers
2016 Starter:  Philip Rivers
In all honesty, the Chargers are a long way away from being a competitive team in the AFC. They have holes up and down their roster, and play in one of the most competitive divisions in the league. And in keeping up with our spirit of honesty, their starting quarterback, Philip Rivers, likely only two or three really good seasons left in his NFL career.
Rivers is still a good enough quarterback to help a team that is on the brink compete for a Super Bowl title, and in our eyes, the Chargers should do the right thing and trade the 34-year-old signal caller to a team that will allow him to compete for a championship during his final few seasons as an NFL quarterback.
5.  Miami Dolphins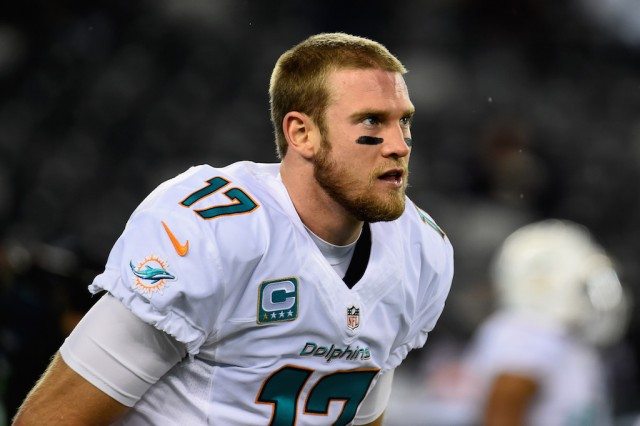 2016 Starter:  Ryan Tannehill
The Dolphins have a quarterback guru in Adam Gase as their new head coach, which leads us to believe that there is virtually no chance that they trade Tannehill before the end of the 2016 season. However, unless the 27-year-old quarterback's play significantly changes for the better in his fifth NFL year, we see no reason why Miami wouldn't explore a trade involving Tannehill in the future, particularly if he continues his lackluster season.
The former Texas A&M standout will be entering the big-money years of his contract starting in 2017, and if the Dolphins were smart, they would trade him before they get stuck overpaying for a mediocre quarterback.
All statistics courtesy of Pro-Football-Reference. All contract data courtesy of Spotrac.