5 NFL Teams With the Worst Taste in Quarterbacks
Not every NFL team can be as lucky as the New England Patriots. While some teams are fortunate when it comes to quarterbacks, finding consistent success and a ton of talent at the position, the same can't be said for many other teams. A few teams just have really bad taste when it comes to the quarterbacks. We'll kick things off with a team that literally can't seem to find the right answer at QB.
1. Cleveland Browns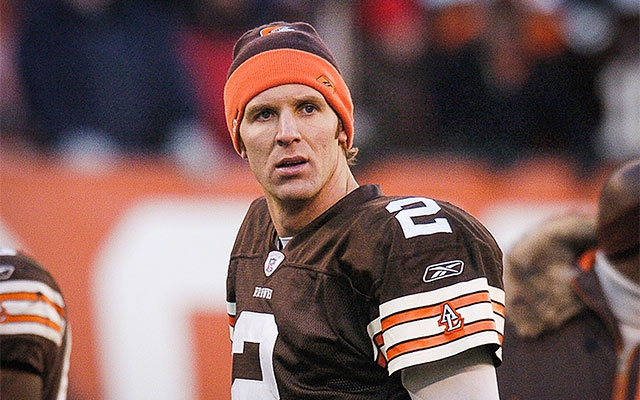 Since the 1999 season, the Cleveland Browns have had 12 different quarterbacks lead their team in passing yards over the course of a single season. That's absolutely incredible to think about. No quarterbacks have lasted more than a couple years over that stretch, with the big winner being Tim Couch, who led the team from 1999–2002.
It's essentially been a disaster for the Cleveland Browns over the recent seasons, and as we enter the 2017 regular season, it seems like there still isn't a seasoned or super helpful savior joining the team.
2. Washington Redskins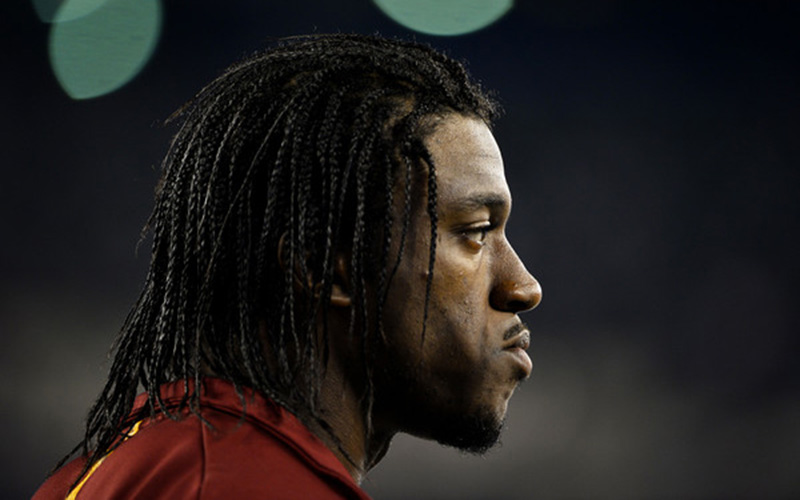 Sorry Washington, we know that the man who's supposed to right the ship is now holding it down, but let's cool it off for just a minute before we send Kirk Cousins into the Hall of Fame. Remember when Nick Foles threw 27 touchdowns against just two interceptions for the Philadelphia Eagles? Now he's the third-string quarterback on the Los Angeles Rams, and will probably be cut.
One good season doesn't deem you NFL success, but there's the definite possibility that Cousins could become a strong NFL quarterback over the coming seasons. With that said, the Redskins sort of fell into Cousins. They drafted him in the fourth round of the same draft that they basically gave up their future to land the previously mentioned RGIII.
Luckily, seem to be panning out with Cousins to save them from a disastrous future.. Looking back, we see names like Griffin, Rex Grossman, a nearly-retired Donovan McNabb, Jason Campbell, Mark Brunell, and Patrick Ramsey. That sends us to 2002 and gives you an idea of how the QB situation has been in D.C. as of late.
3. San Francisco 49ers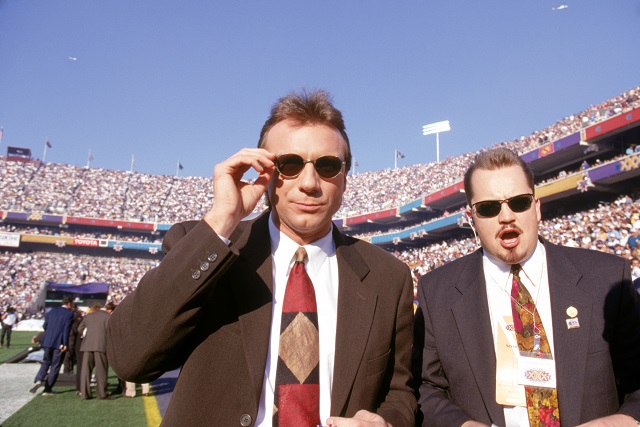 Obviously, we have to look beyond the Joe Montana and Steve Young eras, because after that, it was pretty much all downhill. When looking back to 2005, names such as Cody Pickett, Ken Dorsey, Tim Rattay, Chris Weinke, Trent Dilfer, J.T. O'Sullivan, Shaun Hill, Troy Smith, Alex Smith, Colin Kaepernick, and Blaine Gabbert are all players who saw time over the span.
Out of that group, just Kaepernick and Alex Smith had winning records. However, Kaep took a major turn in the wrong direction last season. Smith led the Kansas City Chiefs and did pretty well. Outside of those two and Hill, the other seven quarterbacks listed above have all gone .500 or worse as starters for the team. It's been a rough ride since Jeff Garcia left town after the 2003 season, and the 49ers still need an answer.
4. Miami Dolphins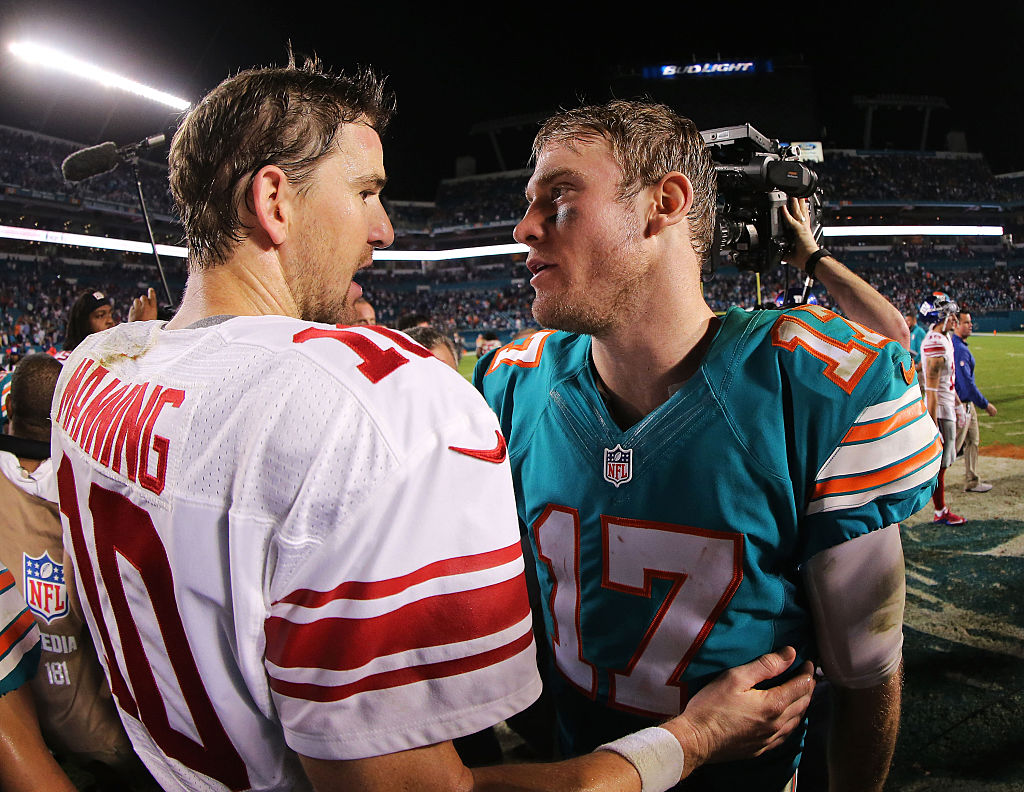 Dan Marino's final season was in 1999, which led to a four-year stretch with Jay Fielder that wasn't too drastically horrible. Unfortunately, from there, it was all downhill. It began with A.J. Feeley leading the team in passing in 2004, then a big nice mixture of players for the following years. This included Sage Rosenfels, Gus Frerotte, Daunte Culpepper, Joey Harrington, John Beck, Trent Green, Cleo Lemon, Tyler Thigpen, Chad Pennington, Chad Henne, Matt Moore, and finally Ryan Tannehill. Out of that entire group, only Pennington and Frerotte had winning records with the team.
While Tannehill may be able to turn the corner, a few questions still surround him. Just like the Redskins, he hasn't helped the team get off this list just yet. It's will take some time before that happens.
5. Buffalo Bills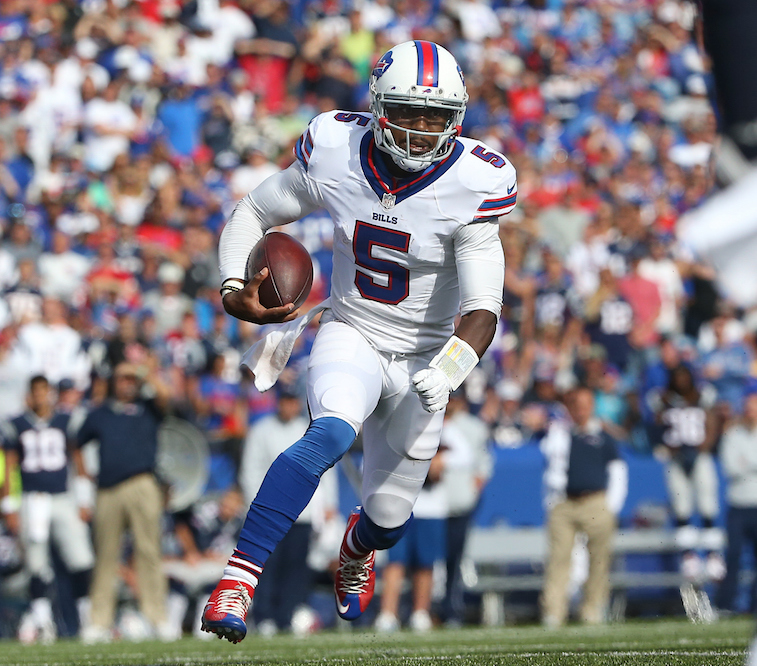 Is Tyrod Taylor here to save the day? Possibly, but after the great Jim Kelly in 1996, the Bills made the playoffs just twice (1998 and 1999), losing both teams in the wild-card round. Since 1999, the team has failed to make the playoffs every single year as they roll through quarterbacks.
Drew Bledsoe was able to grab a three-year stint in there, while Ryan Fitzpatrick led the way for four years, but aside from that, it was slim pickings. We're talking about Kelly Holcomb, J.P. Losman, Brian Brohm, Trent Edwards, Jeff Tuel, Thad Lewis, Kyle Orton, and E.J. Manuel; just a few of the names to play under center for the Bills. The end result? A whole lot of third- and fourth-place finishes in the AFC East.
Statistics courtesy of ESPN and Pro-Football-Reference.