NFL: The 3 Best Quarterbacks to Ever Play For the Eagles
The Philadelphia Eagles are the perfect embodiment of their hometown. The City of Brotherly Love prides itself upon toughness and demands the same out of its athletes. Out on the field, Eagles players who do not battle for every last inch will always be met with a violent chorus of boos, before local sports talk radio explodes with demands they be shipped out of town. Remember, these were the very same fans that infamously pelted Santa Claus with snowballs years ago.
On the national scene, Philadelphia has largely been left to play second fiddle, behind New York City and Washington, D.C., since the signing of the Declaration of Independence. On the gridiron, the Giants, Redskins, and Cowboys have each laid claim to multiple Lombardi trophies, while the Eagles have being blown out of two Super Bowls. Against this backdrop, passionate Philadelphia Eagles fans may always carry a mix of love and hate towards the three greatest quarterbacks in franchise history.
3. Ron Jaworski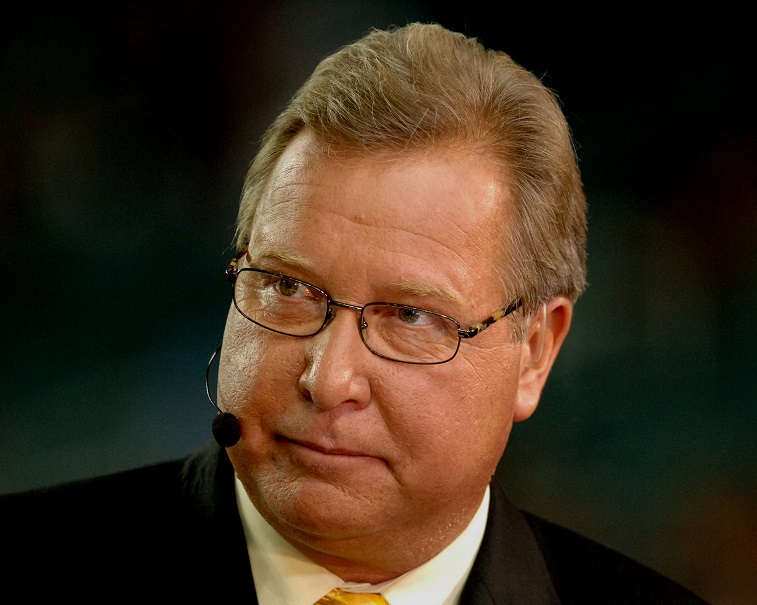 First, the raw numbers: Jaws put up 26,963 yards and 175 touchdowns through ten seasons in Philadelphia, stats that are still good for second best in franchise history. In 1980, Jaworski was at his best, in completing 57% of his passes, for a career-high 3,529 yards and 27 touchdowns, against only 12 interceptions. The 1980 Eagles went 12-4 and outlasted the Vikings and Cowboys in the playoffs before going up against the Oakland Raiders, in Super Bowl XV.
During the the Super Bowl, Ron Jaworski spent the evening running for his life, before throwing three picks and coughing up one football, in losing this 27-to-10 blowout. Throughout his career, the maddeningly inconsistent Jaworski would mix in flashes of brilliance with ill-timed mistakes against superior opponents. Like all things Philadelphia, this uneven play brought "close, but no cigar" fans to the brink of the Promised Land, only to deal yet another letdown.
In 1986, Ron Jaworski ultimately lost his starting job to Randall Cunningham. After retirement, Jaws seemingly became even more popular in the City of Brotherly Love, with his regular broadcasting appearances and successful business ventures out of both Pennsylvania and Southern New Jersey.
2.Randall Cunningham
On any given Sunday, Randall Cunningham would be busy putting together another highlight reel performance featuring jukes, spins, high-stepping scrambles into the clear, and deep bombs. On fourth down, Cunningham would sometimes rotate further into the backfield, where he would ultimately boom 12 kicks for 620 yards (with a 51.7-yard average) as an emergency punter.
In 1988, Randall Cunningham put the world on notice when he rolled to his right, hurdled over Giants linebacker Carl Banks, gathered himself, and tossed a sidearm touchdown pass to Jimmie Giles during Monday Night Football. Two years later, Cunningham was spinning out of a Bruce Smith sack out of his own end zone, and drifting left, before going over the top on a 95-yard touchdown pass to Fred Barnett, in front of a shocked and silenced Buffalo crowd.  Indeed, Cunningham was one of the greatest athletes at the QB position in the history of the league.
He was more than a mere sideshow at quarterback, of course. In 1990, Cunningham completed 58% of his passes, for 3,466 yards and 30 touchdowns, against only 13 interceptions. As an added bonus, Randall Cunningham also picked up 942 yards on the ground that season, after leading the league in yards-per-carry (8.0). Cunningham, however, only won one playoff game through eleven seasons in Philadelphia.
1. Donovan McNabb
The much-maligned Donovan McNabb still owns every Eagles passing records after having completed 59% of his passes for 32,873 yards and 216 touchdowns through eleven seasons in Philadelphia. As a starter, McNabb went 92-49-1, for a .648 winning percentage, through the regular season. The Eagles, with McNabb as the face of the franchise, made five trips to the NFC Championship Game, between 2001 and 2008, and also appeared in Super Bowl XXXIX.
A true dual-threat quarterback, McNabb was at his best working out of Andy Reid's West Coast offense, on three- and five-step drops, when he could get the ball out quickly. Reid also favored calling designed rollouts for Donovan McNabb, so the quarterback could stretch the defense and drop in a deep bomb, often off of a play-fake. On broken plays, McNabb would simply take off and run, picking up large chunks of yardage out on the edge.
Still, legions of Philadelphia fans may never forgive Donovan McNabb for coming up short in Super Bowl XXXIX.  While he did complete 30-for-51 passes, good for 357 yards and three touchdowns, he also threw three interceptions, burned through precious clock time during what was supposed to be a two-minute drill, and was visibly affected by nerves during the huddle. The Eagles, of course, would ultimately lose the Big Game to a budding Patriots dynasty.