NFL: The 3 Greatest Quarterbacks in Dallas Cowboy History
Everything is bigger in Texas, and the larger-than-life Dallas Cowboys are no exception to this rule. To fans, it's possible that being the quarterback for America's Team is the most important job in the entire country. With the massive amount of exposure, of course, comes great expectations. In Big D, any season that results in anything less than a Super Bowl is considered to be a failure. Here are three of the greatest QBs in the franchise's history.
3. Tony Romo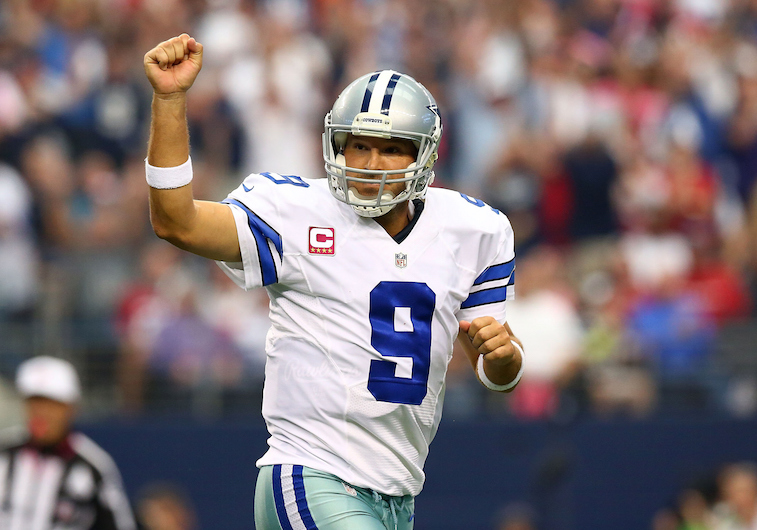 Going undrafted out of a Division II school, Tony Romo signed with the Cowboys as a free agent in 2004. In true rags-to-riches form, he is now the highest paid quarterback in the history of the team, after taking over the starting signal caller duties in 2006.
In Romo, Dallas has a remarkably heady athlete who simply makes plays. At his best, Romo can hang with anyone in the league, and last season he put it all together, completing 70% of his passes for 3,705 yards and 34 touchdowns, against only nine interceptions.
Beyond numbers, Romo's ultimate legacy lies with his perceived ability to play championship football. For now, no one can definitively say whether Romo is, or was, even an elite quarterback amongst his peer group. Tony Romo has yet to advance beyond the Divisional Playoff Round, despite leading stacked rosters featuring the likes of Dez Bryant, Jason Witten, DeMarco Murray, and DeMarcus Ware.
At his worst, Romo's collapses are infamous — remember when he fumbled the hold of a go-ahead field goal in a Wild Card game at Seattle? Or when he threw for over 500 yards and five touchdowns only to lose the game with an interception? Romo's talent is undeniable, but if he wants to move up on this list, he'll have to deliver the 'Boys a Super Bowl.
2. Roger Staubach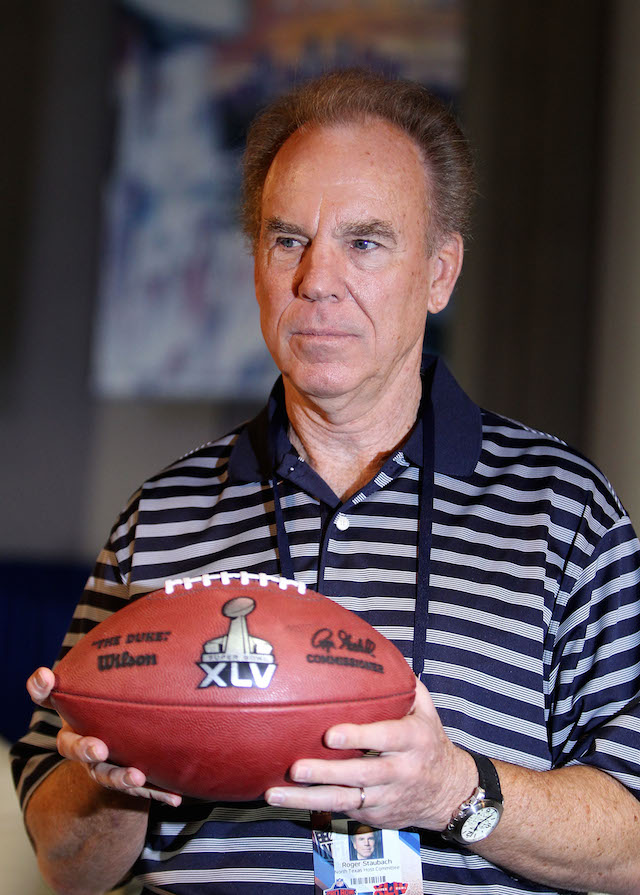 Roger Staubach is nothing less than an American hero. After winning the Heisman Trophy at Navy (where he lead the service academy to a #2 ranking in the nation), Staubach took one tour of duty in Vietnam, as a Supply Corps officer, and did not actually report until Dallas Cowboy camp until 1969, as a 27-year old rookie.
As the starting quarterback, the veteran took the Cowboys to four Super Bowls in eight years, coming away even with two victories — In 1971, he put up an efficient 119 yards and two touchdowns, off 12-for-19 passing, to claim Super Bowl VI MVP honors, against the Miami Dolphins. In 1977, Roger Staubauch managed the game well again, for 183 yards and one touchdown, while a stingy defense shut down the Denver Broncos in a 27-10 Super Bowl XII blowout. In other words, Staubach was Captain America, and he lead what would become America's team, making heroes out of players like Tony Dorsett and Bob "Bullet" Hayes in the process.
1. Troy Aikman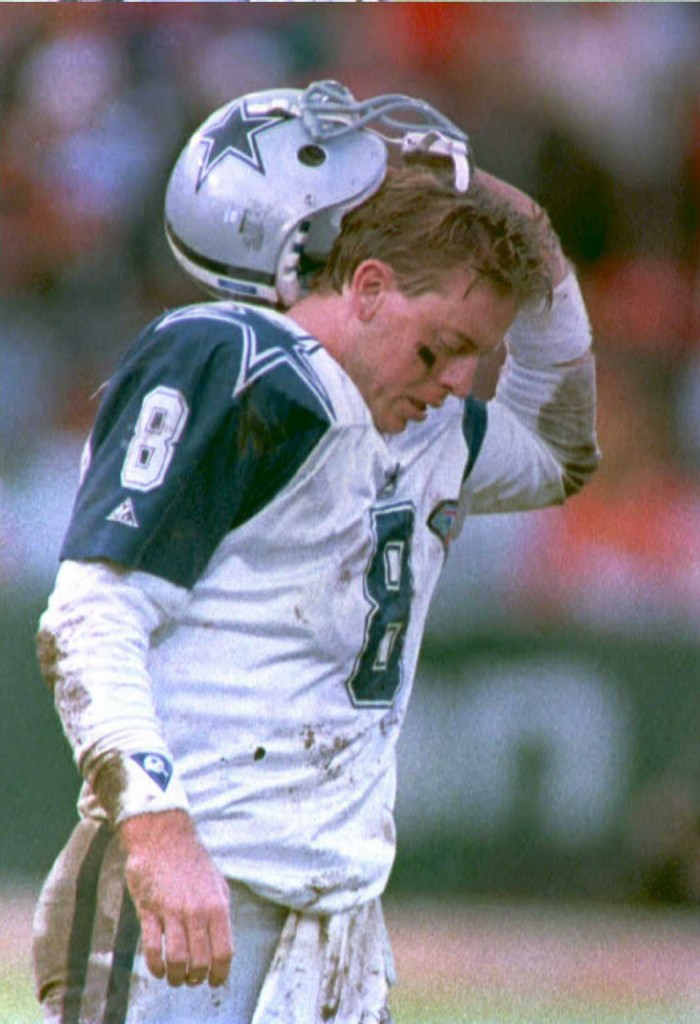 In 1989, the Dallas Cowboys drafted Troy Aikman with the first overall pick in the draft, picking up a glamorous quarterback out of UCLA, but his rookie season proved to be something of a disaster. The Cowboys would finish an abysmal 1-15, in 1989, while Aikman would notch an 0-11 record as the starter, and was picked off 18 times in the process. What a difference a year makes.
In 1990, the Cowboys took Emmitt Smith with the 17th overall pick in the draft, and quickly began laying the groundwork for their 90's dynasty. Passing lanes immediately opened up as Smith gashed defenses for chunks of yardage behind a massive offensive line in Dallas. In time, Aikman would rival Steve Young, as the most accurate passer of his generation. In 1993, Aikman completed 69% of his passes, for 3,100 yards and 15 touchdowns.
The powerhouse Cowboys won three Super Bowls in four years, most notably the Cowboys capping their epic 1992 run with a 52-17 blowout over the Buffalo Bills in the Big Game. For his part, Troy Aikman claimed Super Bowl XXVII MVP honors, after spreading the football around for 273 yards and four touchdowns.