NFL: The 3 Most Dominant Defenses in the League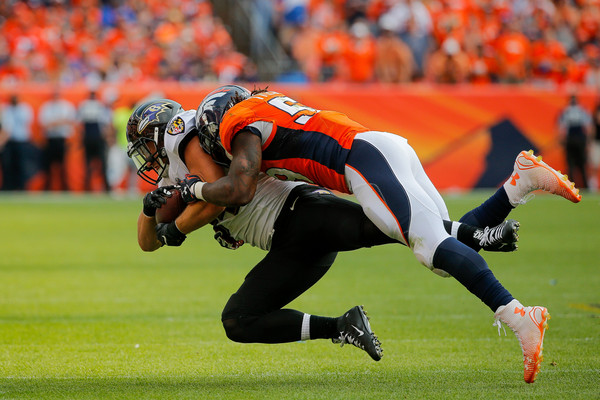 Anybody who doesn't get excited about watching a great defense shutdown their opponent isn't a true fan of football. Witnessing a defense make play after play, create turnover after turnover, all while making overpaid quarterbacks and receivers look like they belong in the Arena League is one of the greatest pleasures of the game. In fact, it could be argued that a defense shutting down an opponent is more impressive than a quarterback throwing 5 touchdowns or a running going over 200 yards. The rules are in favor of flashy offenses, so when a defense is able to overcome everything and still dominate, it's a notable achievement.
While defenses in today's NFL might not be as dominant as some of the great defenses of the '70s or '80s, there are still some spectacular units taking the field each week in 2015. With that, we have put together a ranking of the three most dominant units in the league this season — based off stats, value to their team's performance, and impact players.
3. Seattle Seahawks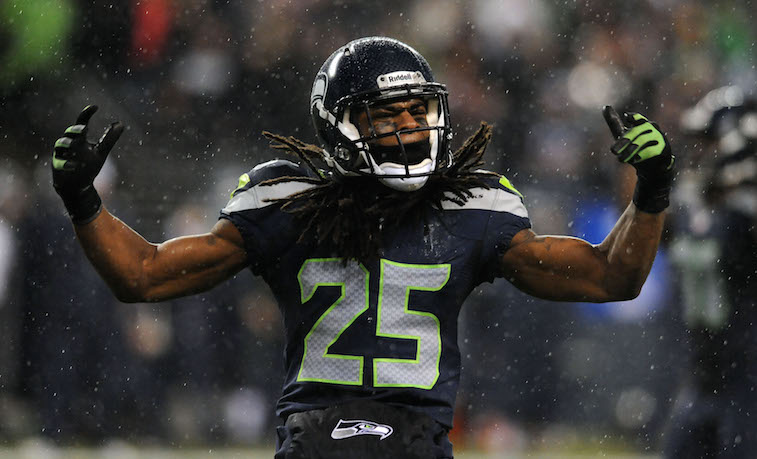 If you thought one of the best defenses in the NFL over the past few seasons was finally going to see a decline this season, think again. The Seattle Seahawks still boast a terrifying unit that will keep offenses in check most every week. While they got off to a bit of a slow start with their performance in the Seahawks' losses to begin the season, this unit quickly proved that they are only going to get better as the season progresses with how they played in week 3.
Seattle shutout the Chicago Bears in their last contest and while Chicago's doesn't boast a good offense (or team for that matter) by any measure, the Seahawks' performance was nonetheless eye-opening. They held the Bears to a total of just 146 yards, including an average of 2.5 yards per pass attempt and 3.2 yards per play. Again, the Bears offense is anemic right now, but when you can dominate an opponent that badly, you deserve some recognition.
As the season goes on, this Seahawks' defense will likely only get better, which is saying a lot when you realize they are third in total defense as of now. Their impact players on that side of the ball are countless, with Richard Sherman, Bobby Wagner, and Earl Thomas only listing a few names. Of course, their most important player on defense (as proved by his return to the field last weekend) might be safety Kam Chancellor.
Even though Seattle is off to just a 1-2 start this season, this defensive unit can (once again) help carry them to another NFC West title and a potential return trip to the Super Bowl.
2. New York Jets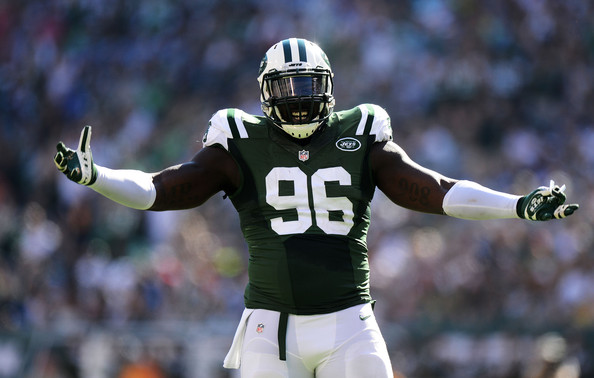 This New York Jets' defense is full of imposing forces that might make opposing offenses consider staying on the sideline. Up front you have a dominant defensive end in Muhammad Wilkerson and a promising rookie opposite him in Leonard Williams.  At linebacker, you have the likes of David Harris and Calvin Pace anchoring the unit. Oh, and then in the secondary you have a pretty good corner in Darrelle Revis.  Few teams are as loaded with talent as the Jets' are on defense. The talent is leading to serious results through 3 weeks of play in 2015.
Among the Jets' impressive stats is their league low point per game total of 13.7. The No. 1 job of a defense is to stop the other team from scoring, and no one has done that better than this unit. New York has also forced the most turnovers in the league, owning 11 through 3 games. Further, they held a supposedly excellent Indianapolis Colts' offense to just 7 points in week 2 and held the Philadelphia Eagles to just 17 offensive points in week 3 (plus 7 on a punt return TD).
The Jets' will only go as far as their defense takes them this season. That means if they keep playing a dominant level of football on that side of the ball, this team could return to the postseason.
1. Denver Broncos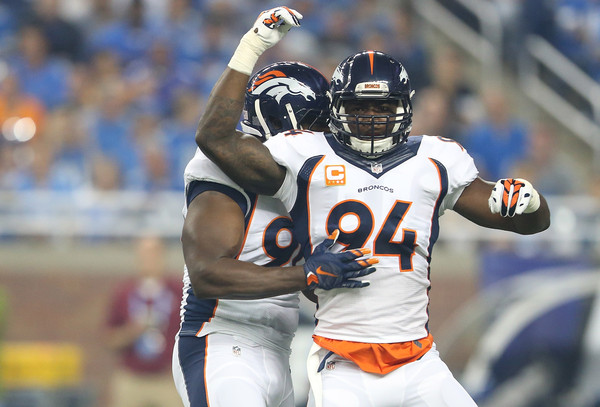 When a defensive unit essentially wins back-to-back games for their team to begin the season, that defense deserves to be noted as the best in the league. That's the case for the Denver Broncos, who have been nothing short of phenomenal on defense so far in 2015. To support their case, this unit has given the fewest yards in the league, the third fewest points, and has forced the second most turnovers. More important than any stat for this Broncos D is their clutch, game winning plays. Aqib Talib's interception against Baltimore in week 1 and Brandon Marshall's forced fumble that led to Bradley Roby's game winning touchdown recovery against Kansas City in week 2 have been the two biggest plays in Denver's 3-0 start.
Similar to the Jets, this unit is loaded at every level. Their linebacking corp includes the pass rushing duo of Von Miller and DeMarcus Ware to go along with Marshall, which makes life for an opposing quarterback painful. In the secondary, the tandem of Talib and Chris Harris Jr. is one of the very best in the NFL. This unit excels at stopping the pass with their terrific corners and dynamic pass rushers, but they are also very good at stopping run. Really, it is tough to point out a weakness on this unit right now.
Maybe the most frightening thing about the Broncos' defense is the fact that as Peyton Manning and the offense continues to get better each week, they too will get better. With a defense this good and an offense led by one of the best to ever play football, there is no limit on Denver's success in 2015.