NFL: The 3 Most Surprising Teams From Week 2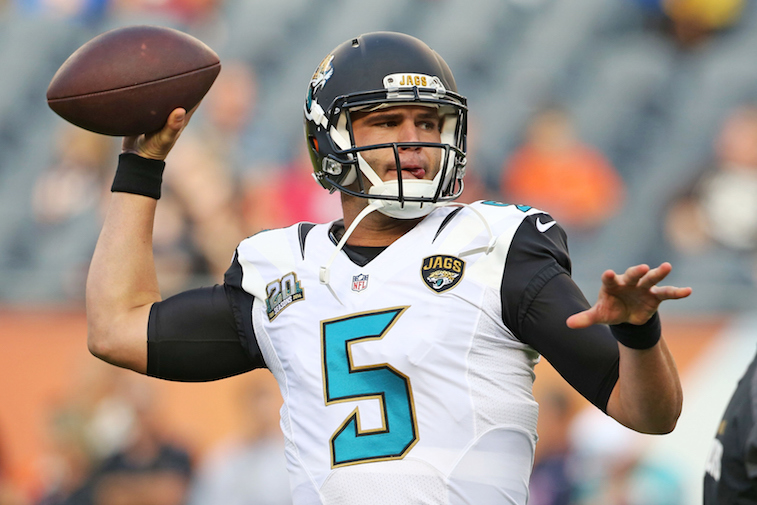 The NFL is known for parity. There has always (at least since the emergence of free agency) been a fine line between the best teams and the worst teams. It's why we see teams go from "worst to first" almost every season and have several new teams in the playoffs just about every year. What's that old cliche? "Any given Sunday," or something like that.
Very few weeks have proven this parity to be true more than week 2 of the 2015 NFL campaign. So many teams coming off solid victories in week 1 fell flat on their face. Others that needed to rebound from an 0-1 start had perfect match-ups to gain that first victory, yet, several of these teams failed to get it done as well.
Of course, those teams that were primed for victory didn't beat themselves. Their opponents were clear underdogs and rose to the occasion to shock the NFL world and uncontrollably frustrate several fan bases across the nation. Some of these underdog squads played more surprisingly well than others and for that, we bring you the 3 most surprising teams from week 2.
3. Washington Redskins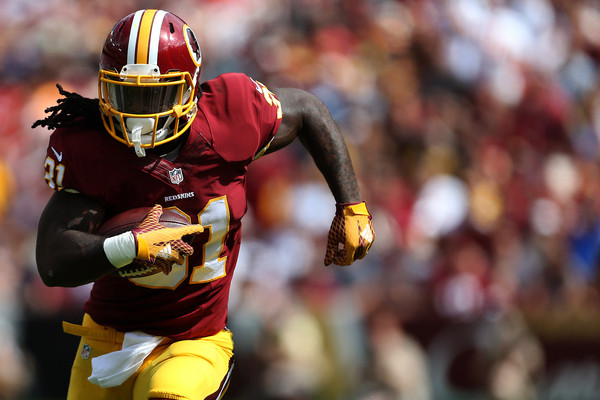 The Washington Redskins were not supposed to be good this season. Their quarterback situation is controversial and lackluster with Kirk Cousins starting over Robert Griffin III, their defense is average at best (by last year's measure), and their play makers don't seem to make (well) enough plays. For one week, at least, all of that couldn't be more incorrect.
Washington lost a close game in week 1, but played brilliantly this past weekend against a team that grabbed a huge victory in week 1. The St. Louis Rams were riding high coming into the nation's capital after a victory over their division rival Seattle Seahawks. The way they got outplayed by the Redskins, however, would have made you think the Rams were the ones coming off of a tough defeat. Washington out gained St. Louis on the ground and in the air while controlling the game from the get-go, leading 17-0 at the half.
It's easy to say that the Rams underachieved in this contest, but you have to give the Redskins credit; they've played a lot better than many predicted they would through two weeks. It's tough to say if they can keep up their high-level of play throughout the rest of the season, but who knows where they will end up in an unpredictable and seemingly wide open NFC East. For now, Washington has one of the most surprising and impressive victories of the young season.
2. Tampa Bay Buccaneers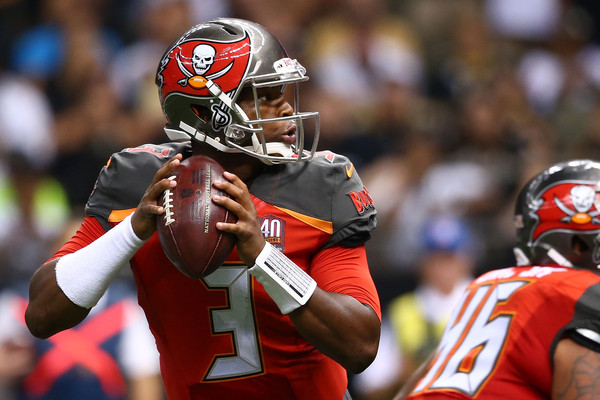 After a terrible week 1 performance against the Tennessee Titans, people were ready to give up on the Tampa Bay Buccaneers and their rookie QB Jameis Winston. Safe to say that those harsh criticisms calmed down after a shocking upset over a division rival and their future Hall of Fame quarterback.
Tampa Bay beat the New Orleans Saints over the weekend inside the Superdome, where the Saints used to be nearly unbeatable. Winston, who looked painfully like a rookie in week 1, played some solid football — throwing for 207 yards, a touchdown, and no picks. More impressive for the Bucs was their defense, who held the Saints to under 20 points and forced three turnovers.
Drew Brees and the Saints certainly aren't the upper-tier team they used to be, but everyone was expecting them to bounce back from their week 1 loss with a win at home against a struggling Tampa Bay team. With those circumstances, you have to give the Bucs credit for how well they played in one of the most shocking upsets of week 2
1. Oakland Raiders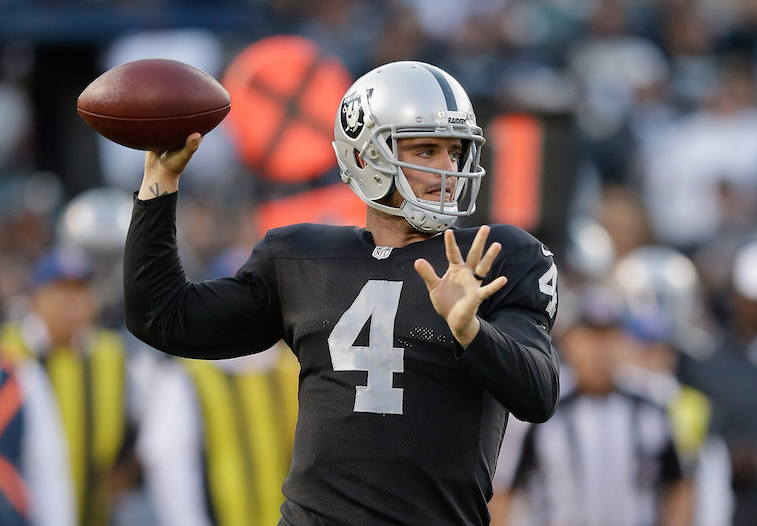 The Oakland Raiders have been one of the worst teams in the NFL since 2002. They haven't had a lot of big victories in that time span. They haven't been all that competitive. It's been so bad in Oakland that when the schedule comes out, teams look for the Raiders game and circle it as a win. After week 2, nobody will be taking this team lightly as their opponent this weekend probably did.
The Baltimore Ravens suffered a tough loss to open the season against a brutal Denver Broncos' defense. Playing the Raiders was supposed to be the perfect opportunity to rebound. Instead, the Ravens let the sliver and black stick around for the entirety of the game, giving the underdogs a chance to win at the end. Of course, that's just what Oakland did. as QB Derek Carr led a led a last minute drive to stun everyone.
Obviously, the future looks bright for this Raiders' team. With Carr at quarterback, Amari Cooper at receiver, and even Latavius Murray at running back, you have to like the young nucleus that Oakland has in place. However, the Ravens were a trendy Super Bowl team this offseason and are now 0-2. That's what makes the Oakland Raiders the most surprising team of week 2 of the NFL season.