NFL: The 4 Best Fantasy Football Performances From Week 3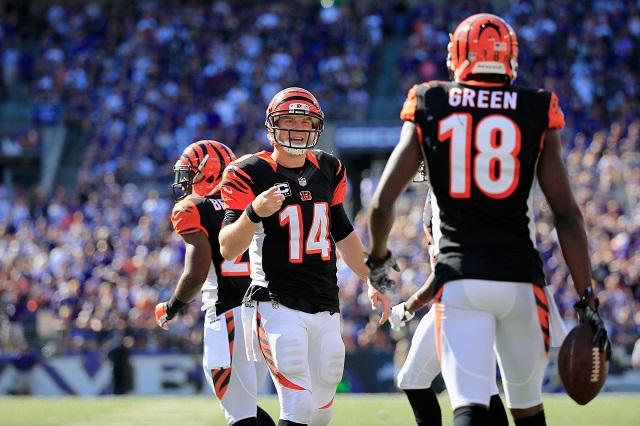 Week three was a monster week in the fantasy football world as tons of players put up huge numbers to carry their teams to victories. The early season tilt plays a critical role in separating playoff contenders from pretenders, as at this point in the year — in head-to-head leagues — owners are now either near the top of their group at 3-0 or 2-1, or closer to the bottom of the barrel at 1-2 or 0-3. With week four coming up soon, leagues are now approximately 23% through a standard 13-game regular season schedule.
For quarterbacks, we had one clear standout who chucked five touchdowns in front of a national audience, while two others each hooked up for a trio of scores (while only throwing one interception combined). Eight (count 'em, eight) running backs ran for over 100 yards on Sunday alone and four scored three touchdowns. The wide receivers may have been the most impressive bunch of them all, as seven guys had at least ten receptions, three players went over 150 receiving yards (including one man going over 200), and we had one wideout who failed to crack 100 yards yet still hauled in three touchdown receptions.
Needless to say, choosing the top four fantasy football players from week three was extremely tricky.
Before we look at the best, let's give some credit to these guys who just missed the cut.
Disclaimer: For the sake of this article, we have excluded kickers, team defenses, and individual defensive players. We have chosen the four best from the QB, RB, WR, and TE positions.
Honorable mentions: LeGarrette Blount (New England Patriots), Adrian Peterson (Minnesota Vikings), Joseph Randle (Dallas Cowboys), Julio Jones (Atlanta Falcons), Randall Cobb (Green Bay Packers)
Dishonorable mention: Colin Kaepernick (San Francisco 49ers)
4. Steve Smith, WR, Baltimore Ravens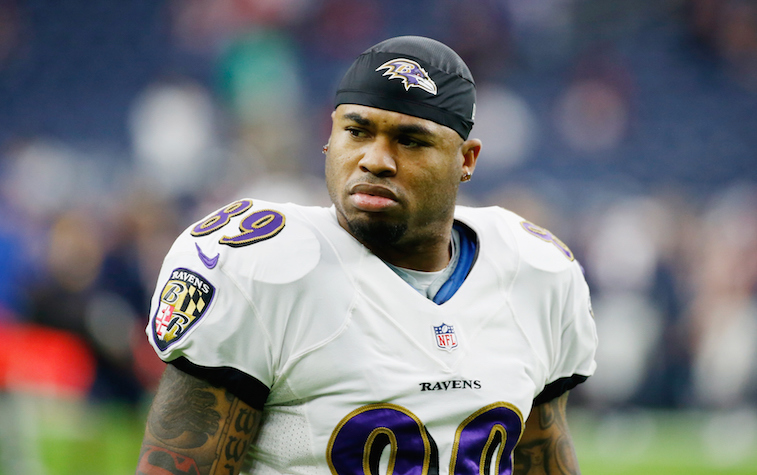 Week three statistics: 13 receptions, 186 receiving yards, two touchdowns
Baltimore Ravens wide receiver Steve Smith continues to be an ageless wonder. The 36-year-old, 15-year pro — much like during the 2014 campaign — is off to a crazy good start in 2015. Last season he began with four 100-yard receiving games in the first contests and produced four touchdowns in that time span as well, before tailing off considerably. After last week's 10-catch, 150-yard game, it would have been unfair to expect that kind of output for a second week in a row.
All Smith did in the Ravens 28-24 loss to the Cincinnati Bengals was haul in a league-leading 13 receptions for 186 yards and two scores. We'll see if he can keep it going in week four against the struggling Pittsburgh Steelers secondary.
If you started Smith last weekend, he likely scored you around 30 points in a standard Yahoo! Fantasy Football league. If you're in a PPR league, that total likely increases to a phenomenal 35-40 points.
3. Aaron Rodgers, QB, Green Bay Packers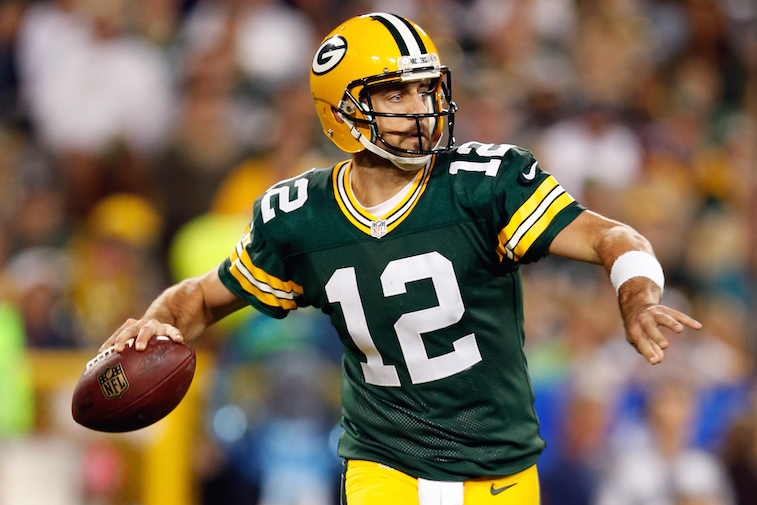 Week three statistics: 333 passing yards, five touchdowns
Green Bay Packers quarterback Aaron Rodgers went off on the Kansas City Chiefs defense during this week's Monday Night Football game.
The reigning NFL MVP torched the visitors for 333 passing yards and five touchdowns in an easy Packers victory to move the squad to 3-0 on the season. In the impressive win, Rodgers took over the NFL lead for touchdowns with 10. His favorite target continues to be Cobb, as Green Bay's No. 1 receiver registered three of the five touchdown receptions.
If you had Rodgers as your starting quarterback in week three, chances are that he earned you around 35 points in a typical Yahoo! Fantasy Football league.
2. A.J. Green, WR, Cincinnati Bengals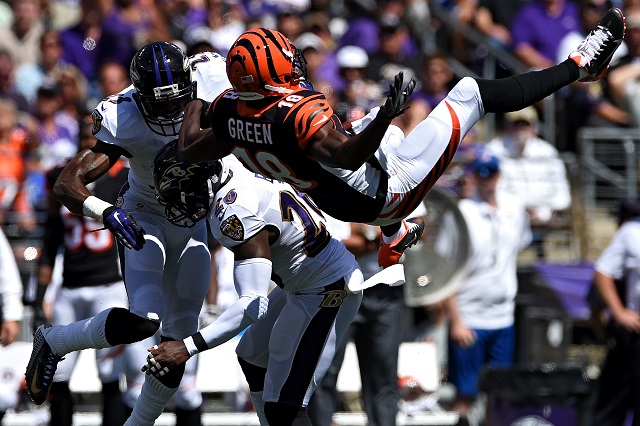 Week three statistics: 10 receptions, 227 receiving yards, two touchdowns
Remarkably, Smith was not even the best wide receiver in Sunday afternoon's Bengals/Ravens tilt. No, that title belongs to one A.J. Green.
Andy Dalton's favorite target put up just unworldly numbers in his team's victory, snagging 10 receptions and a pair of scores. Oh yeah, he also finished with 227 receiving yards on the day. To put the performance into perspective, the obvious league-leader in receiving yards for week three had a higher total through the air than half a dozen different starting quarterbacks passed for.
Green-owners in a standard Yahoo! Fantasy Football league were likely rewarded with around 35 points on Sunday. For those in a PPR-format setup, that total was likely closer to 40 or 45.
1. Devonta Freeman, RB, Atlanta Falcons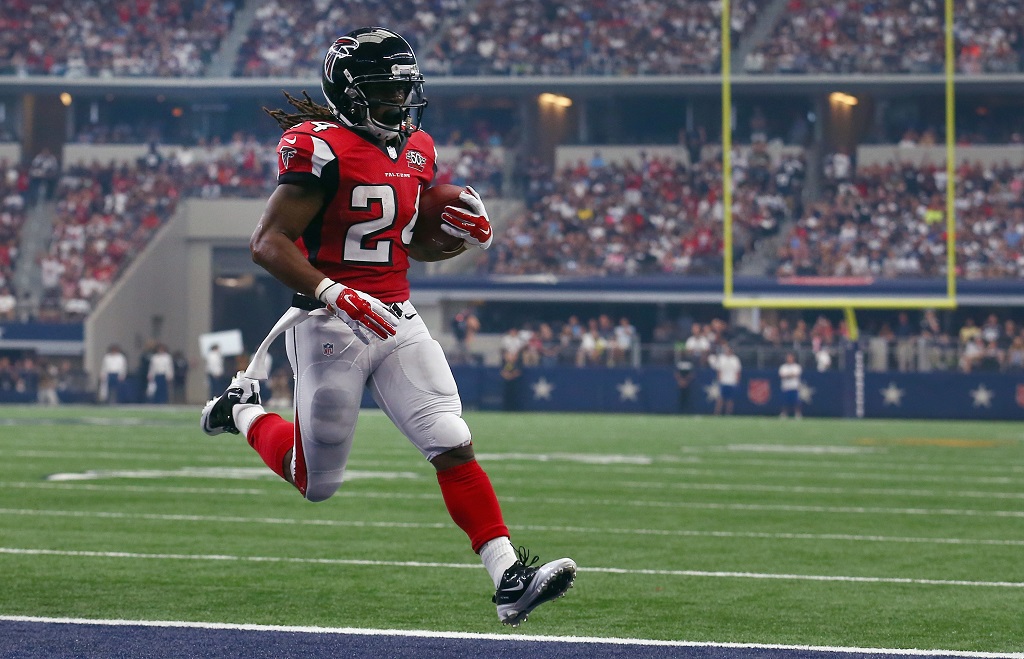 Week three statistics: 30 rushing attempts, 141 rushing yards, three rushing touchdowns, five receptions, 52 receiving yards
Ladies and gentlemen, the leading rusher from week three of the 2015 National Football League regular season was, Devonta Freeman?
The second-year back out of Florida State exploded against the Dallas Cowboys for 141 yards on the ground and an additional 52 through the air. That's nearly 200 all-purpose yards of offense from one single player. The Falcons went to Freeman often, as he caught five passes and ran the ball 30 times. He was the obvious MVP of the contest, as his three touchdowns helped Atlanta pull of the comeback victory.
If you were among those who had Freeman in your starting lineup last week, you probably won your matchup. With the statistics he posted, he likely picked up nearly 40 points in a standard Yahoo! Fantasy Football league.
All data courtesy of NFL.com and Pro-Football-Reference.com.
Follow Victor on Twitter @vbarbosa1127.