NFL: The 5 Best Quarterbacks of the 2015 Season
The 2015 NFL season was loaded with quarterbacks who filled up the box score on almost a weekly basis, but the question is, who were the five best QBs of the entire season? The list may surprise you a bit, but it's also pretty obvious who the year's top quarterback was. Could it possibly be the man who led his team to a 15-1 regular season record and is now set to play in the 2016 Super Bowl? It's possible, but let's kick it off with the No. 5 quarterback.
5. Drew Brees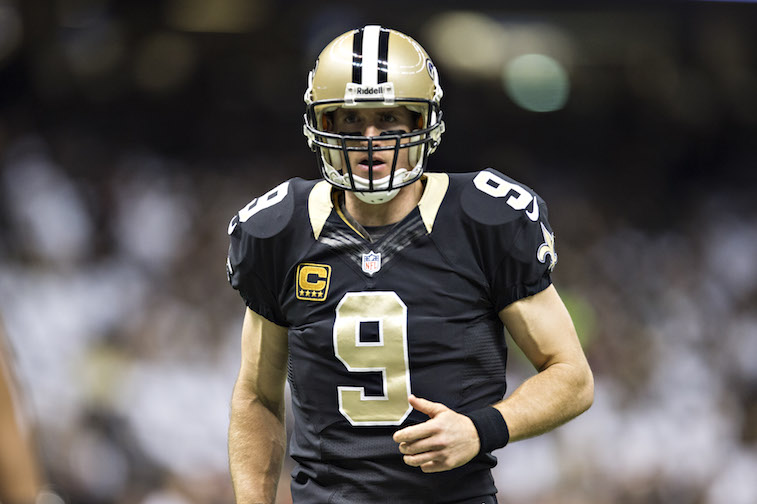 No, Drew Brees wasn't able to lead the New Orleans Saints to the 2016 NFL playoffs. What he did do, though, was grab another passing title this year. Brees led the league with 4,870 yards, and he did it while not only missing one game, but playing through multiple other games with injuries as well. Brees continued to show that, even at the age of 37, he's one of the elite quarterbacks in the NFL.
To make a list of the top quarterbacks of the year when your team didn't even make the playoffs, you must be doing something right. Let's not overlook Brees' 68.3 completion percentage, as well as his 32 touchdowns and just 11 interceptions. Essentially, it goes without saying that Brees wasn't the reason that the Saints didn't make the postseason.
4. Carson Palmer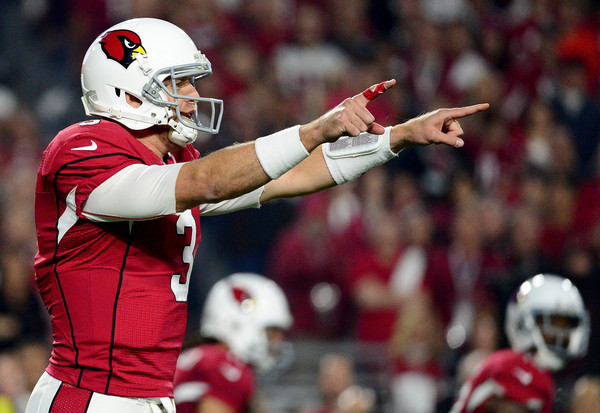 Carson Palmer was flat-out a stud this season. The Arizona Cardinals had hoped the 36-year-old veteran quarterback would bounce back in 2015 in a big way, and he did more than that. There's a pretty strong argument to be made that Palmer should actually be higher on the list than this, but we're going to place him at No. 4 overall. After a season complete with 4,671 yards, 35 touchdowns, and 11 interceptions, there's no question that his confidence is at an all-time high.
Palmer also finished up the year with a 104.6 quarterback rating, and led his team to the NFC championship game. Unfortunately, they fell short to Cam Newton and the Carolina Panthers, but there's plenty of reason to believe that Arizona will be back stronger than ever in 2016. Palmer deserves credit from all of us, and with weapons like Larry Fitzgerald, Michael Floyd, and John Brown in the passing game, expect him to be playing at a Pro Bowl level for a few more years.
3. Russell Wilson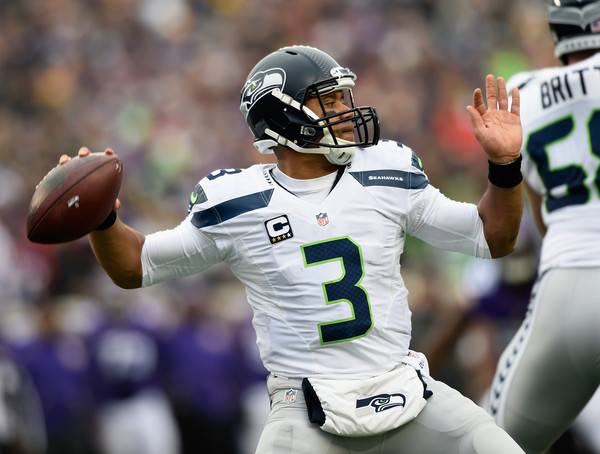 Let's begin by stating that the home stretch of Russell Wilson's 2015 season was one of the most incredible things we've ever seen. Not only did Wilson lead the Seattle Seahawks to six wins in the final seven games of the season, but over that span, he dropped below a 70 percent completion percentage just twice, while throwing 24 touchdowns against one single interception. Basically, Wilson's final run of 2015 was amazing.
This stretch was a key to his final stats ending up being 4,024 passing yards, 34 passing touchdowns and just eight interceptions. He also had a career-best 110.1 quarterback rating, while also rushing for 553 yards and an additional score. Wilson would be one of the top two quarterbacks on this list, if not for Mr. Reliable himself and the likely league MVP.
2. Tom Brady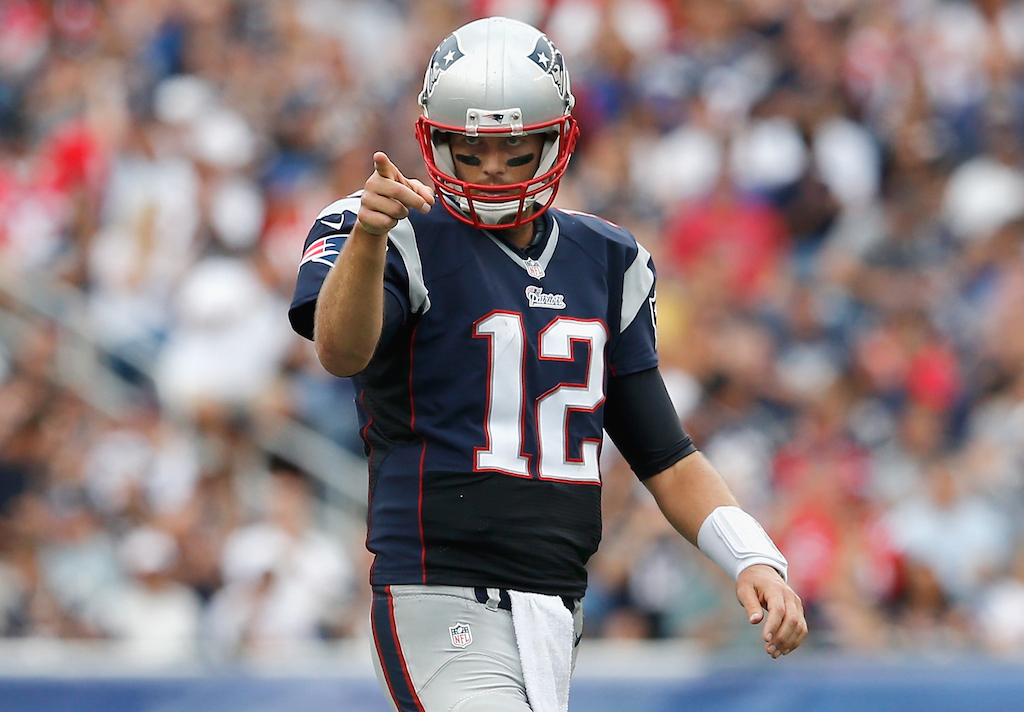 Tom Brady was just, you know, Brady. The man does it every year, no matter what. This year, he didn't have Rob Gronkowski at times, Julian Edelman for a good chunk of time, and lost his top two running backs. Both Dion Lewis and LeGarrette Blount suffered season-ending injuries, meaning that it was all on Brady to get the job done again. And get it done, he did.
Brady wound up throwing for 4,770 yards, 36 touchdowns, and just seven interceptions. He had a 102.2 quarterback rating and completed 64.4% of his passes, the most since back in 2011. For good measure, he also tacked on three rushing touchdowns, showing his QB sneak abilities. Brady will go down as one of the best in history, but it's obvious that age is just a number for the man who is set to turn 39 this offseason.
1. Cam Newton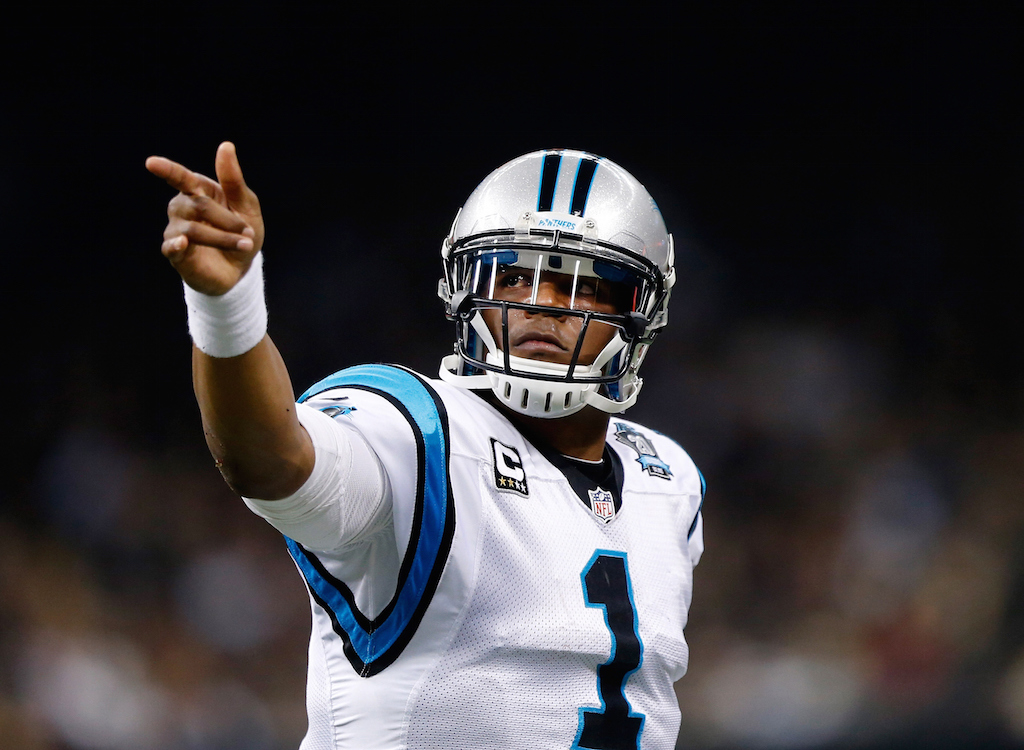 Superman himself takes home the top spot. Are you surprised? No chance. Newton's 2015 campaign was absolutely stellar. Not only were his personal accomplishments incredible, but his team lost just one game and entered the 2016 Super Bowl as the favorite. Newton proved to be more than just a physical specimen this year. While he still showed that he can run people over with 636 rushing yards and 10 touchdowns, he also dominated teams with his arm and his smarts.
Newton finished up the year with 3,837 yards passing, 35 touchdowns, and 10 interceptions. To make things even more amazing, you have to look at the fact that he wasn't asked to air it out a ton in many situations, with his team up early and often in many situations. Newton's year is more than deserving of a Most Valuable Player award, which is why he'll be the man to go home with the award this year.
Statistics courtesy of ESPN.com.
Follow Jeff Smith on Twitter @JSM8ith