NFL: The 5 Best Running Backs of the 2015 Season
With the 2016 NFL offseason getting underway, we've figured it's time to take a look back at the best players at each position, so why not start with the players who take the biggest hits of them all? We'll kick things off with the running backs, but it's worth noting that this is more than just purely running the ball. It will also include their ability to impact the game as a pass catcher. With a list of interesting players, we also have one name who may have answered the question of whether or not he's guaranteed to be a future Hall of Famer.
Just to note, while team success will be factored in to some extent, it won't make or break any single player's season. Let's not forget that a few names on this list were simply stellar, even if their team didn't make it into the playoffs.
5. Todd Gurley, St. Louis (Los Angeles) Rams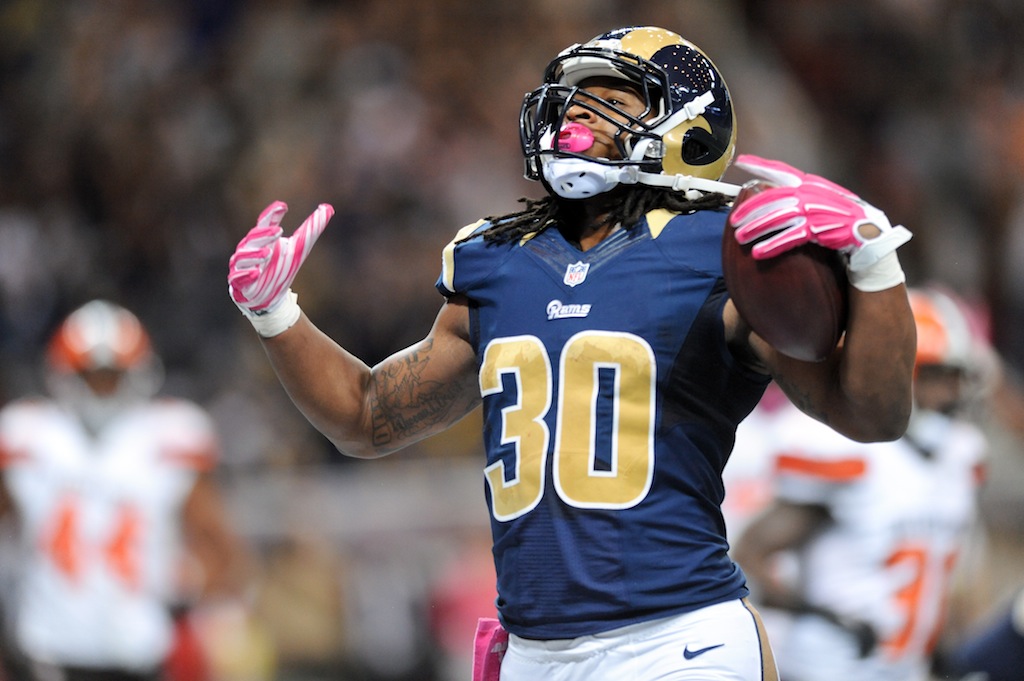 There's an argument to be made to get Gurley higher on this list, but the fact he played in just 13 games does hurt him slightly. He still wound up with an incredibly impressive, 1,106 yards, 10 touchdowns, and averaged 4.8 yards per carry on the year. Basically, Gurley hit the ground running in his rookie season, while showing the NFL that there's quite a bit to look forward to when it comes to his future.
If Gurley had played in all 16 games, who knows what his final numbers would have been, but there's a good chance it would have jumped over at least the next man on this list, if not up two spots potentially. Gurley's future is bright, and the Rams are ecstatic about the steal they got with Gurley.
4. Devonta Freeman, Atlanta Falcons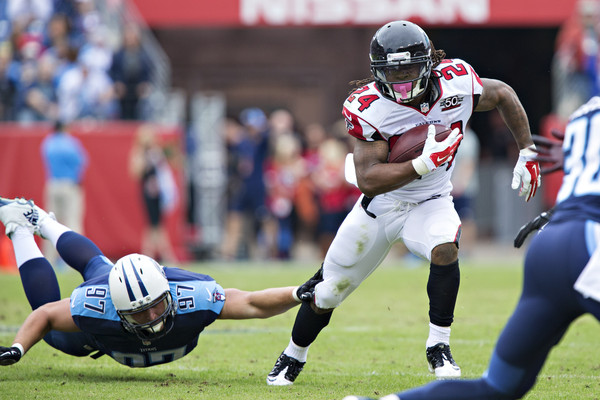 Based on pure statistics, Freeman is unquestionably one of the best running backs in the NFL from this past season. Not only did he average four yards per carry, while rushing for 1,061 yards and 11 touchdowns, but he also caught 73 passes for 578 yards and an additional three touchdowns. Why isn't he higher on this list, then? Mostly due to the fact that he did slow down from his torrid early-season run.
Over the final eight games he played in, he failed to top 100 yards. In the seven games he played before that, he topped that mark four times. Whether it was the wear and tear of the season, or teams keying in on him, Freeman did slow down a bit.
Regardless, he still comes in as one of the top five backs of the season, largely due to the dynamic nature of his play.
3. DeAngelo Williams, Pittsburgh Steelers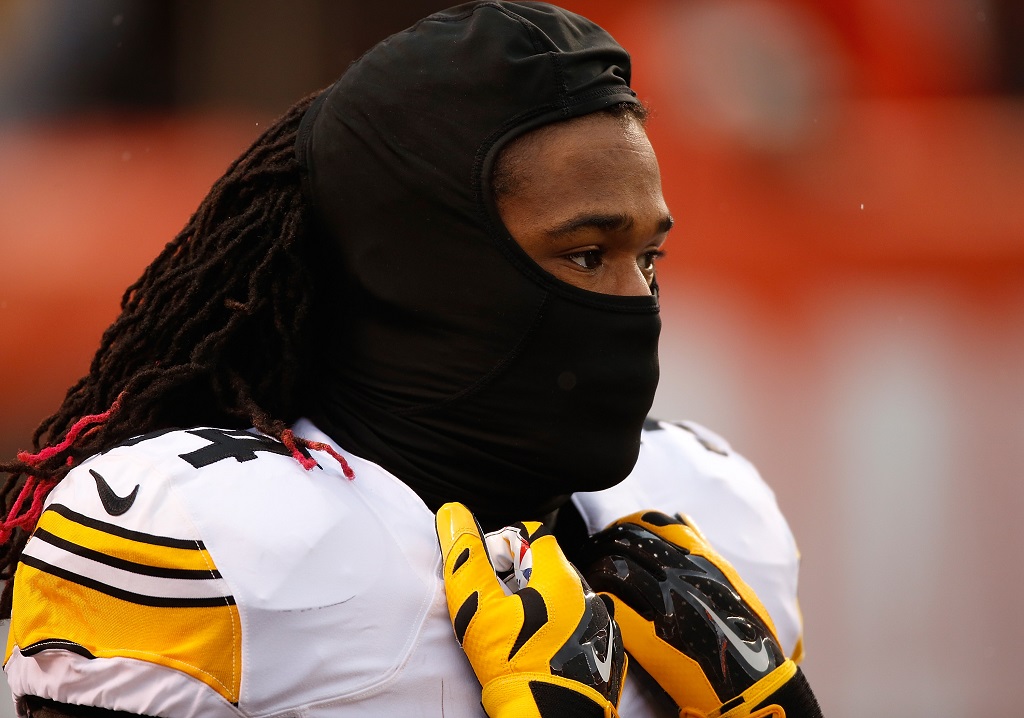 If you want to talk about another player who could have had a ridiculous season had he started all 16 games, look no further than Williams. Yes, he technically played in all 16 games but didn't start them all. There was a five-game stretch at the start of the season where Le'Veon Bell took over the run game. Then, Bell unfortunately went down, and it was Williams's show once again.
The 32-year-old running back, who many believed didn't have much left, finished the year with 907 yards rushing, 11 touchdowns, 40 receptions for 367 yards, and a 4.5-yard-per-carry average. Basically, Williams stepped up when Bell was out in a massive way.
Williams absolutely deserves a massive hat-tip for his incredible season, especially since he was expected to mainly be the backup for Bell this year. If he had started more games, there's a good chance he would have been a top-two running back at the end of the day.
2. Doug Martin, Tampa Bay Buccaneers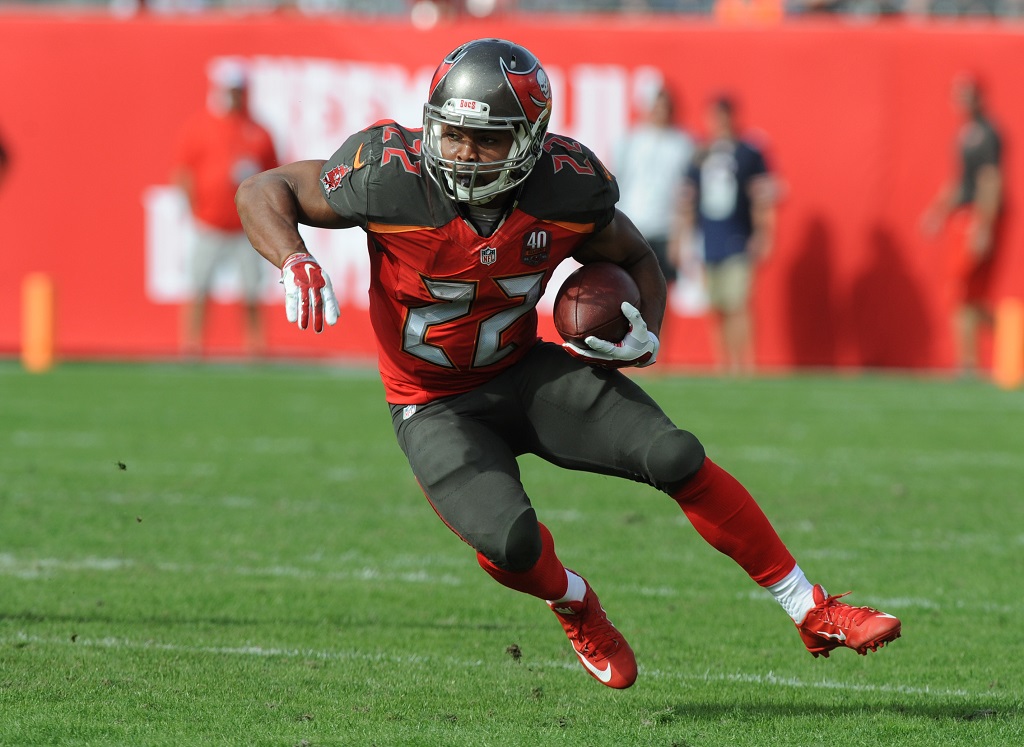 Martin may not have been the best running back in the NFL this season, but he was close. Best of all, he likely had the biggest turnaround of any player in the NFL. After two years of dealing with mediocre play and injuries, Martin burst back onto the scene by nearly taking home the 2015 rushing title.
Martin finished up the year with 1,402 yards, six touchdowns, 33 receptions for 271 yards and an additional score, as well as a 4.9-yard-per-carry average. Martin is set to get a nice contract this offseason, whether it be from the Tampa Bay Buccaneers or someone else.
His talent is obvious, and now it seems as though the man once dubbed as the future at running back for the Buccaneers is ready to truly be that moving forward.
1. Adrian Peterson, Minnesota Vikings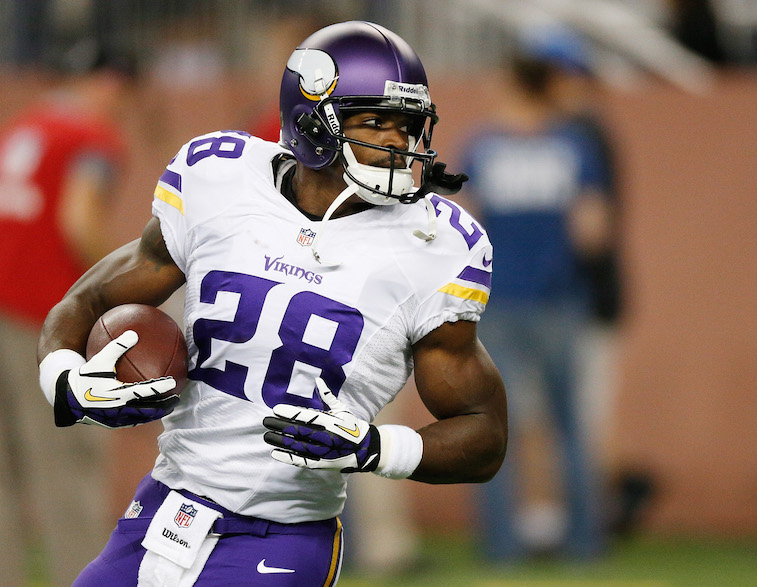 All of that time away from football apparently didn't hurt Peterson too bad. The man dubbed "All Day" showed us exactly why. Not only did the 30-year-old running back finish up the season with the rushing title, finishing up with 1,485 yards, but he also scored 11 touchdowns and averaged 92.8 yards per game and 4.5 yards per carry. Basically, Peterson was everything the Vikings needed and more.
He led the Vikings back to the postseason, and while he did have a few "down" games, Peterson finished up the year with seven 100-plus yard rushing performances, including one game where he went for 203 yards.
Peterson did have a bit of a fumbling problem, coughing the ball up seven times and losing it three of those times. Regardless, at the running back position, there was still no player who was as dominant as Peterson while he also kept that home run-hitting ability intact.
All statistics courtesy of ESPN.
Follow Jeff Smith on Twitter @JSM8ith