NFL: The 5 Best-Selling Player Jerseys in Europe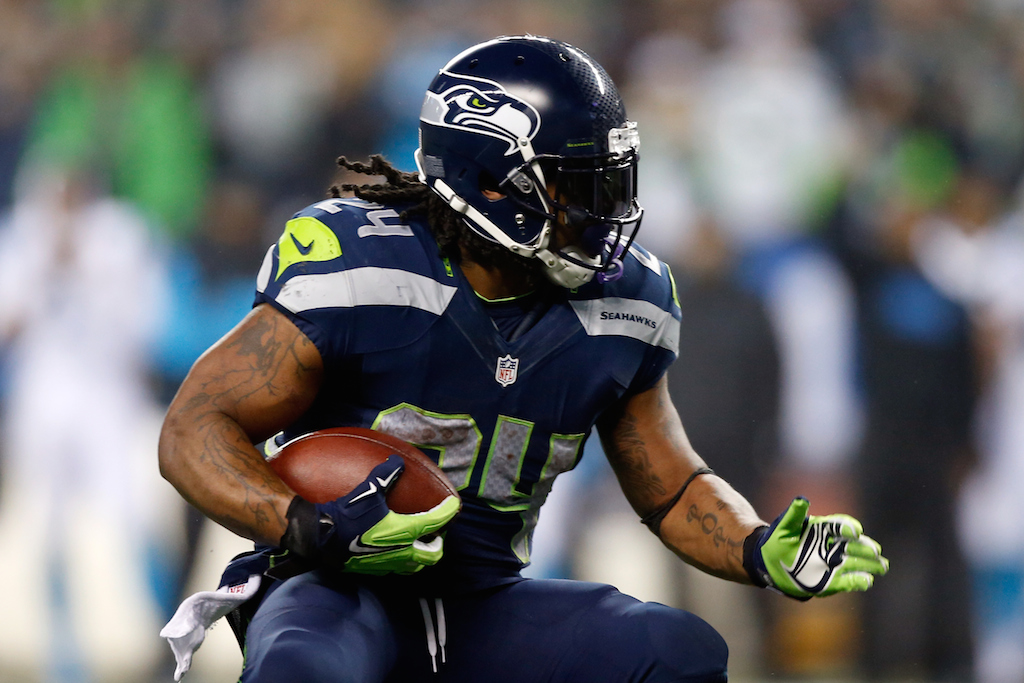 By all accounts, Europeans are more into the kind of football that doesn't permit players — save for two — to use their hands. That hasn't stopped the NFL from continuing its attempt to expand its overseas market, and this upcoming weekend will be a perfect example of that.
If you're one of those people who love football more than you enjoy a good night's sleep, then we're sure you're already planning to get up early on Sunday morning — if you consider 9:30 a.m. Eastern time early, that is — to watch the Buffalo Bills and the New York Jets face off at Wembley Stadium in London.
If you're not planning on catching the game, not to worry. With the NFL having extended its deal to play at Wembley Stadium through 2020, you'll have plenty of opportunities to see if the game has a different feel to it when it's being played overseas. Full disclosure: it doesn't.
As much as the league would like it, the NFL doesn't garner the same amount of love abroad. However, there are still plenty of loyal customers overseas who, according to Yahoo Sports, show their loyalty in an extremely recognizable way: by purchasing jerseys.
Since we're sure you're dying to know which players are the most popular abroad, here's a look at the five NFL players with the best-selling jerseys in Europe.
5. Rob Gronkowski, tight end, New England Patriots
Although it may be hard for some to believe, the New England Patriots are the most popular team in the overseas market. In somewhat of an ironic twist, the team also has the largest fan base in the United Kingdom.
Therefore, if you're living in Europe and the Pats are your squad, you're obviously going to throw love Rob Gronkowski's way. We don't know if it's because he's the best tight end in the game, a big goofball, a matchup nightmare, or simply because he plays for New England, but for whatever reason Gronk's jersey is a major seller in Europe.
4. Odell Beckham Jr., wide receiver, New York Giants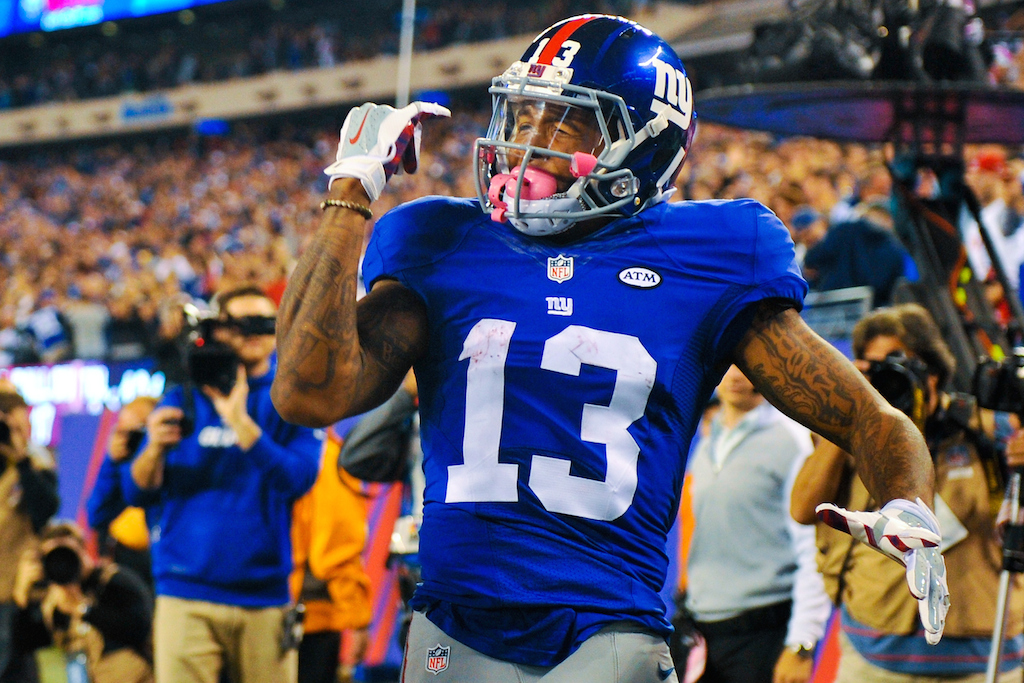 For those expecting Odell Beckham Jr. to experience a drop-off in production after his breakout rookie season, think again. If the New York Giants wideout has shown us anything in 2015, it's that he's far from a one-hit wonder.
In six games this season, Beckham has 38 reception, 489 receiving yards, and four touchdown receptions. Even with a nagging hamstring injury, No. 13 remains incredibly quick, completely sure-handed, and poised to explode for a big play at a moment's notice. One catch may have put him on the map last season, but Beckham is much than a single moment. By making his jersey the fourth highest-seller overseas, clearly Europeans feel the same way.
3. Marshawn Lynch, running back, Seattle Seahawks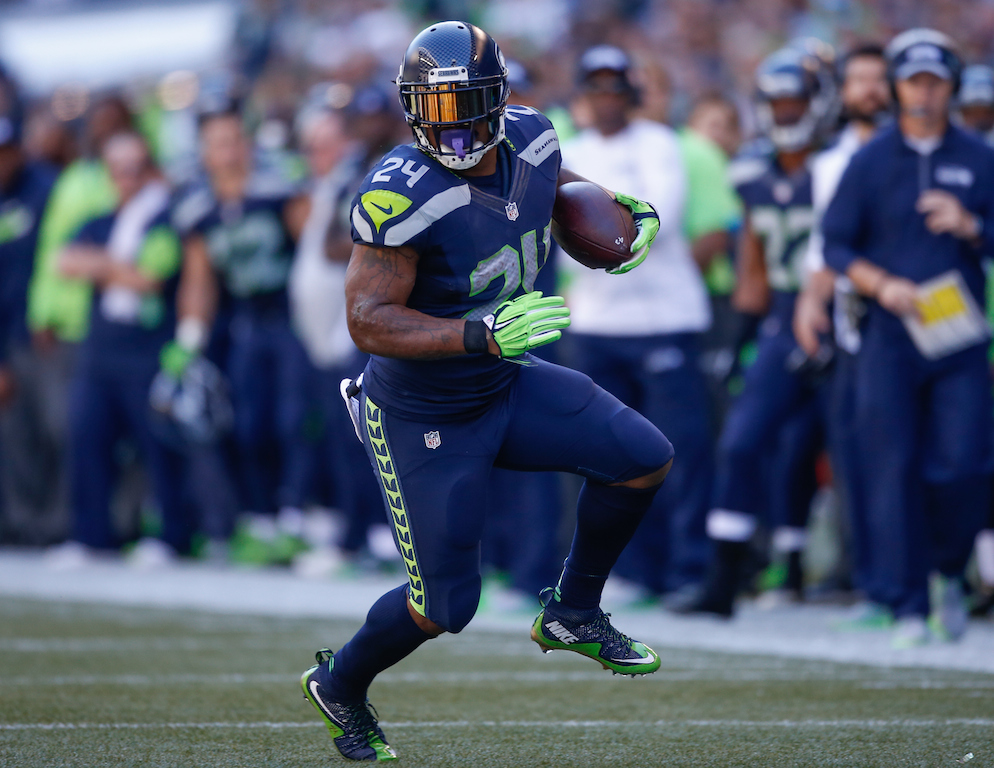 The Seattle Seahawks may not be your team of choice, but that doesn't mean you can't enjoy the entertaining play of Marshawn Lynch. There really is no one else like him.
For us, as thrilling as it is to watch him Beast Mode all over the opposition, we find Lynch's crazy obsession with Skittles and the way he handles himself with the media, more fascinating than anything else. With the increase in Seahawks supporters in Europe over the last few years, and taking into consideration how list has shaken out, it would appear the folks abroad feel the same way about No. 24.
2. Aaron Rodgers, quarterback, Green Bay Packers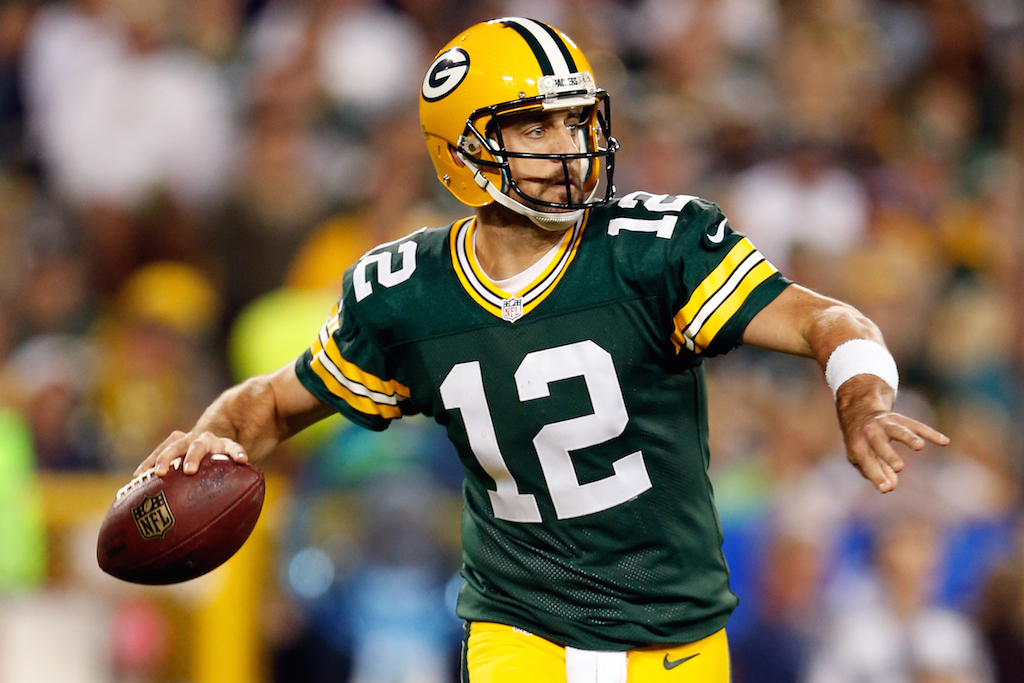 Sometimes you just want to be associated with the best. And we think that most would agree that, right now, there is no better quarterback in the NFL than Aaron Rodgers.
Through six weeks of play, the Green Bay Packers QB has thrown for 1,491 yards and a league-leading 15 touchdown passes. His game has been so on point this season, that we'll even excuse the two interceptions he threw at Lambeau Field back in Week 5. Then again, perhaps those hiccups are the reason why his jersey is only the second highest-seller in Europe. How cold would that be?
1. Tom Brady, quarterback, New England Patriots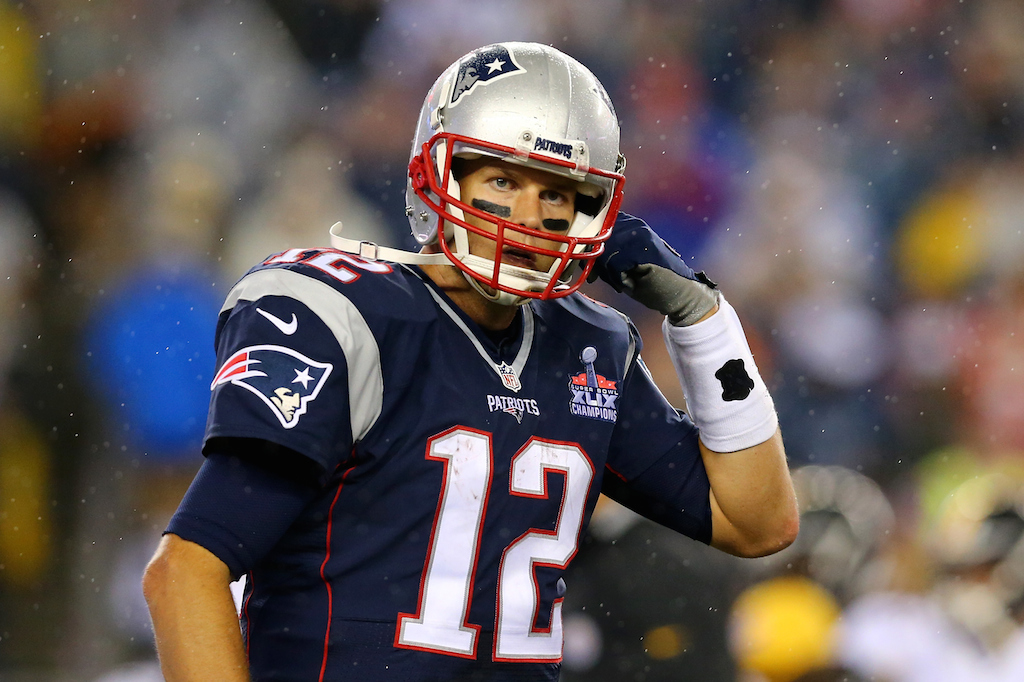 Roger Goodell cannot catch a break.
Not only is Tom Brady crushing jersey sales in the United States, but the New England Patriots quarterback also has the highest-selling jersey in all of Europe.
While part of this success can easily be attributed to the fact that he's quarterbacking the most popular team in the overseas market — at least that's what Alistair Kirkwood, the NFL's managing director in the U.K., thinks — that's far from the only reason.
Said James Cuff — a Patriots fan who lives in Cardiff, Wales — when speaking about Brady: "He crosses some of the territories. He's a good-looking chap. He's got a famous wife. He's into marketing in other places like fashion and those sort of things."
It's hard to argue with any of those points. Tom Brady simply can't be stopped — something the majority of the National Football League has had to learn the hard way.
All statistics are courtesy of Pro-Football-Reference.com, Yahoo Sports, and ESPN.go.com.