NFL: The 5 Biggest Highlights of Steve Smith's Career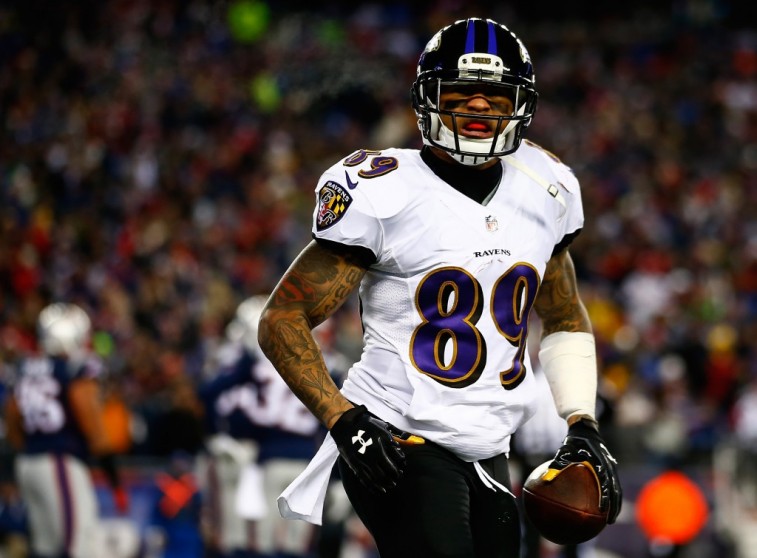 One of the worst things in professional sports is when a player hangs on to the sport too long. It's beyond sad to watch the once-great superstars try to compete at the highest levels when their bodies are telling a different story. Therefore, it's always refreshing when a player makes the conscious decision to walk away from the game at the right time. This is exactly what Steve Smith Sr. is doing.
On Monday, the 14-year veteran wide receiver announced he would be retiring at the end of the 2015 NFL season. Like he's done for most of his career, Smith is going out on his own terms — a right Baltimore Ravens coach John Harbaugh believes he's most certainly earned.
"I feel like it's time," said Smith, who used the phrase three times during his announcement after Monday's training camp practice. "I'm going to retire after this, go home and be a dad and look back and enjoy things."
After the career he's had, the former Utah standout should feeling nothing but satisfaction when he takes the time to reflect back on what he's accomplished on the gridiron. Despite being just 5-foot-9, 185 pounds, Smith became one of the most feared receivers in the National Football League. He was smart, quick, physical, and always ready to make a big play. Pound for pound, he may have had no equal. And at this point in his life, there's no reason to hang on any longer.
"I don't want to hold on," said Smith. "Jerry Rice is the best wide receiver to ever play. But I don't believe that chasing whatever it is to chase for four more years would be conducive to my family or be conducive to me. I would be having to give up something. I would be jeopardizing something. I don't know what that it is, and I have any intentions of finding out."
While we're going to miss watching Smith compete on Sundays, we totally respect his decision to put his family first. Therefore, in honor of one of the most electrifying playmakers we've ever had the privilege to watch, here's a look at the five best moments of Steve Smith's incredible career.
5. Blocking Like a Boss
Smith is more than just a speedy receiver with big-play capabilities. He's also tough, scrappy, and not afraid to get physical. These traits were best exemplified in 2012 during a Week 12 matchup with the Atlanta Falcons.
Quarterback Cam Newton may get all the glory for his 72-yard touchdown run that culminated with a front-flip into the end zone, but he doesn't get that far had it not been for No. 89. Smith went stride for stride with his QB down the left sideline, eventually setting a textbook-perfect block that provided Newton enough space to punch it in for six. A wideout who loves to block? Yes, please.
4. Sweet Revenge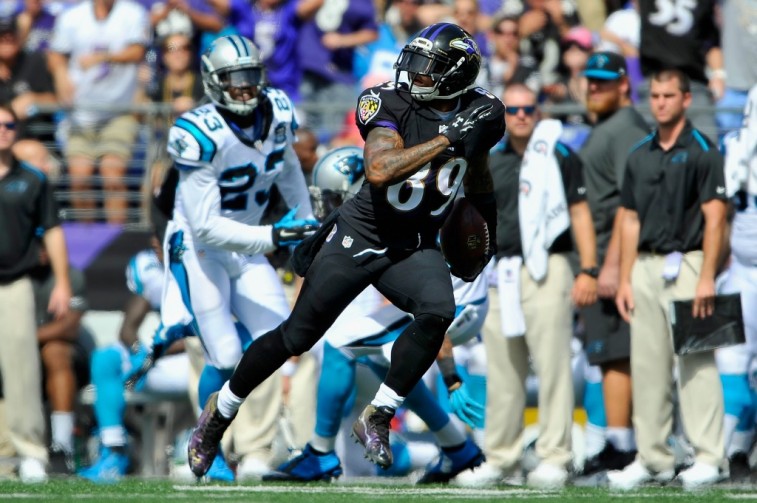 After spending the first 13 seasons of his career with the Carolina Panthers, the organization opted not to re-sign Smith in 2014. The Pro Bowler quickly agreed to terms with the Baltimore Ravens and set out to prove his former employees had made a huge mistake by letting him walk. Smith would get that opportunity in Week 4, when the Ravens played host to the Panthers. He made the most of it.
Smith torched the Carolina secondary for seven catches, 139 receiving yards, and two touchdowns — one of which was a 61-yard beauty from the cannon arm of quarterback Joe Flacco. If the best form of revenge is accomplished on the field then, with a 38-10 beat down of his former team, consider Smith's mission a resounding success
3. 218-Yard Receiving Game in 2005 Postseason at Chicago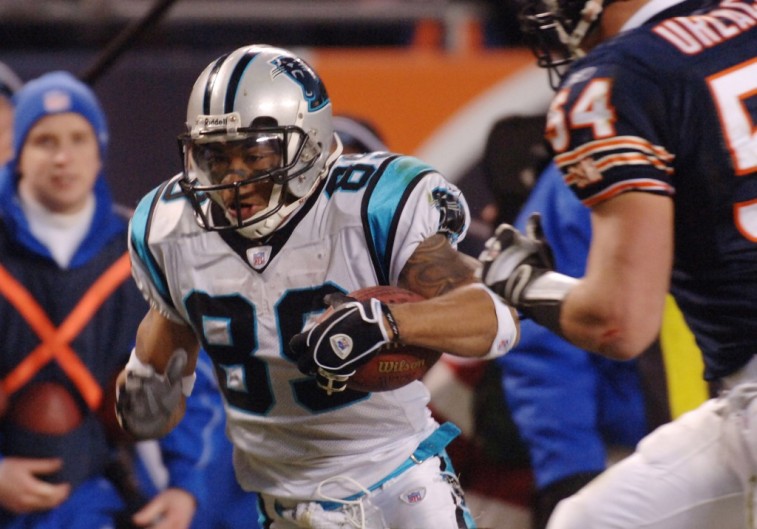 In 2005, the Carolina Panthers road into Soldier Field for a Divisional Playoff game against the Chicago Bears, knowing full well the conditions were far from in their favor. Fortunately, the weather — and Bears defense — was no match for Steve Smith.
He would finish the game with 12 catches, 218 receiving yards, and two touchdowns. Not only did Smith set the tone with a 58-yard touchdown reception on the the Panthers' first possession, he also averaged 18.17 yards per catch on the day. When No. 89 is on his game, no one can cover him. The Bears learned this the hard way.
2. Touchdown Catch in Double OT For the (Playoff) Win
It took six quarters for the visiting Carolina Panthers to defeat the St. Louis Rams 29-23 in the Divisional Playoffs of the 2003 season. It took Steve Smith one play to solidify his place among the game's best receivers.
With his 69-yard catch and run touchdown in double overtime, No. 89 ended the contest and helped send the Panthers to the NFC Championship Game against the Philadelphia Eagles. While Smith finished the game with six receptions, 163 yards receiving, and one touchdown, we have to believe those stats pale in comparison to the thrills of victory.
1. Monster Season in 2005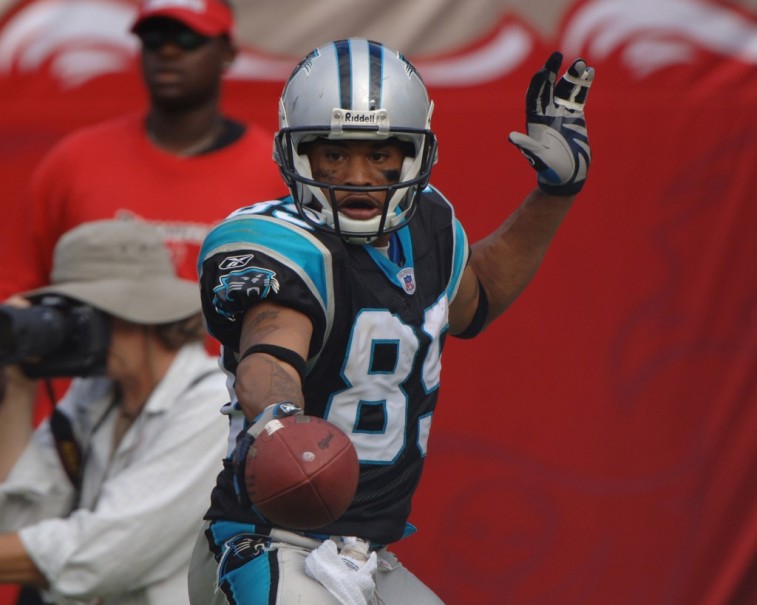 After breaking his left leg in 2004, folks wondered how Smith would respond the following season. His play put to rest any doubts.
Smith would complete the "triple crown" for receivers, leading the league in receptions (tied with Larry Fitzgerald with 103), receiving yards (1,563), and receiving touchdowns (tied with Marvin Harrison with 12). He would be selected to the Pro Bowl, named First-Team All-Pro, and win the AP Comeback Player of the Year award.
If you wish to see an example of an NFL player making a statement, look no further than Steve Smith's 2005 campaign.
All statistics are courtesy of Pro-Football-Reference.com, ESPN.go.com, and NFL.com.