NFL: The 5 Games With the Highest Ticket Prices in Week 2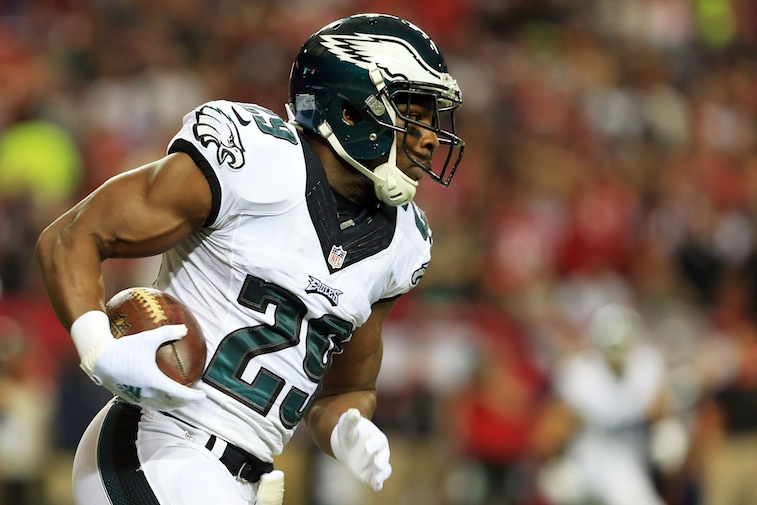 It seemed like only yesterday we were craving for the start of the 2015 NFL season. Now with Thursday night's matchup between the Denver Broncos and Kansas City Chiefs just hours away, we already find ourselves about to enjoy Week 2. Time really does fly when you're having fun.
For most people, NFL games are enjoyed from the comforts of their own home. Surrounded by friends, snacks and possibly booze, our Sundays now involve shouting matches with the TV, happiness (or frustration) with our Fantasy Football selections, tears of joy when our squad wins, and even more tears of sadness if they let us down. What could be better? How about seeing the game live in person.
As much as folks would relish the opportunity to see their favorite team play in person, tickets to NFL games aren't exactly cheap. With this week's games set to get underway, if you're interested to know which games are affordable , we've got you covered.
Thanks to the hard work done by the good people at Forbes — who did the research on ticket search engine TigIQ — we now know which games will force fans to dig deeper into their pockets. And let's just say, we hope you have some spare cash lying around. This tickets are going to cost you.
With that in mind, per the calculations done on September 16, 2015, here's a look a the five games with the most expensive ticket prices in Week 2.
5. San Francisco 49ers at Pittsburgh Steelers
The Pittsburgh Steelers look to bounce back from their opening-week loss to the New England Patriots, while the San Francisco 49ers hope to continue to prove they're not as dysfunctional as people think they are. However, if you're interested in witnessing these two storied franchises battle it out at Heinz Field then, according to TigIQ, it will run you an average of $225.75 per ticket on the secondary market. With Steelers wide receiver Antonio Brown and Niners running back Carlos Hyde each coming off monsters performances in Week 1, if you have the money to burn, there are far worse ways to spend your time.
4. Atlanta Falcons at New York Giants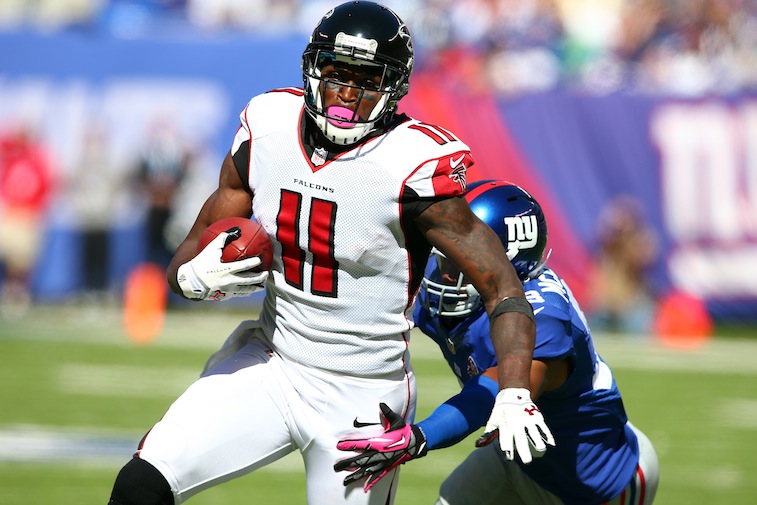 If you're a New York Giants fan, then you want this Sunday's Week 2 matchup with the Atlanta Falcons to happen as soon as possible. It's not that you're overly excited to see your secondary attempt to cover wide receiver Julio Jones (full disclosure: no one can), it's that your team's Week 1 loss at Dallas was so embarrassing that at least this game will give you the opportunity to get that bad taste out of your mouth. Of course, the average price per ticket on the secondary market is $248.68. So you have to ask yourself: Is it worth it?
3. Arizona Cardinals at Chicago Bears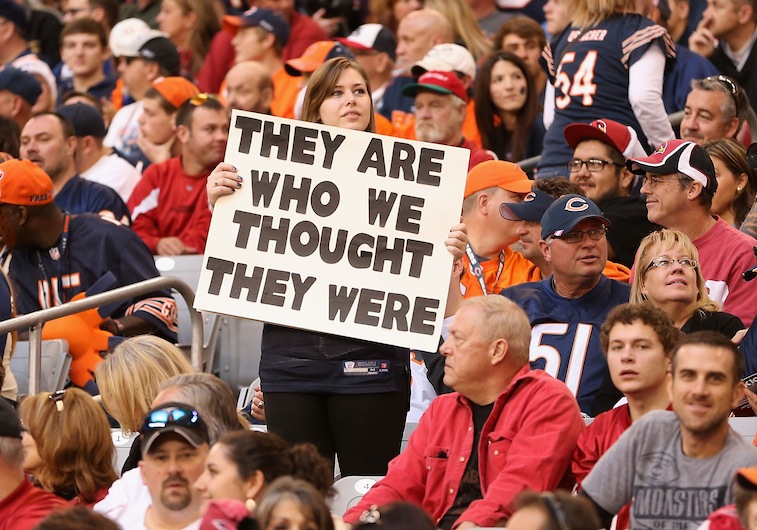 Cardinals head coach Bruce Arians recently admitted that he was surprised he didn't get the Bears coaching gig back in 2013. That fun tidbit may not be worth spending $258.67 on the secondary market to watch Arizona and Chicago play at Solider Field, but it's important to remember that these two teams were at the center of one of the greatest coaching rants in NFL history. We're not saying that's going to happen again, but we can dream. Can't we?
2. Seattle Seahawks at Green Bay Packers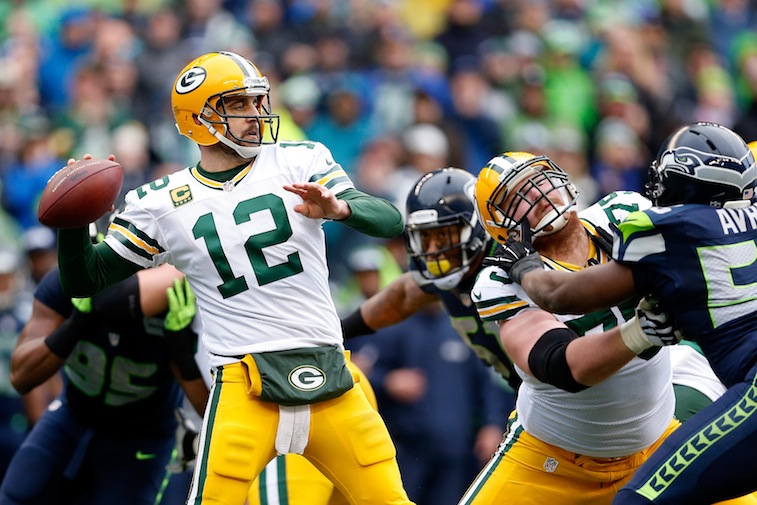 Whether it's the "Fail Mary" or last season's memorable NFC Championship Game, there never seems to be a dull moment when the Seattle Seahawks and Green Bay Packers take the field against each other. This season, the two NFC heavyweights will meet at Lambeau Field, where TigIQ reports tickets for this matchup are averaging $265.45 on the secondary market. If catching a game at one of the league's most historic stadiums isn't enough to make you want to open your wallet, then perhaps seeing Aaron Rodgers and Russell Wilson attemping to outduel one another will change your mind.
1. Dallas Cowboys at Philadelphia Eagles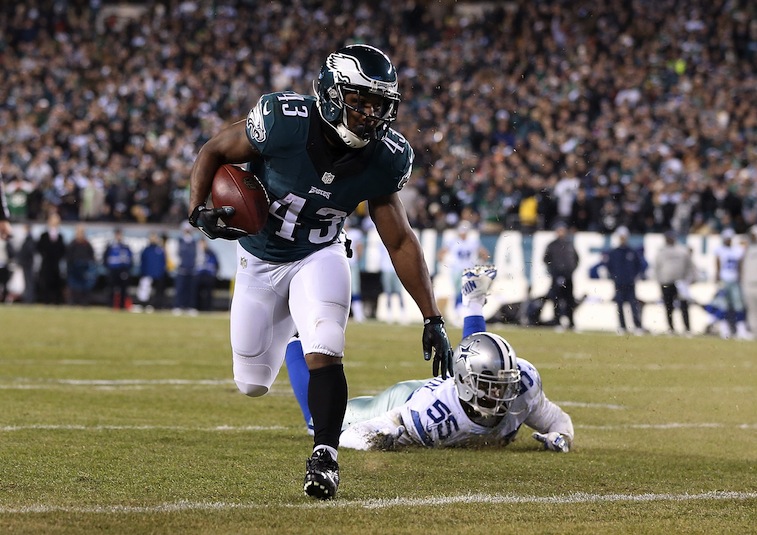 The NFC East rivalry between the Philadelphia Eagles and Dallas Cowboys has always been heated, but with DeMarco Murray's decision to take his talents to the City of Brotherly Love this past offseason, you better believe the first game between these two clubs in 2015 will carry a little extra weight. Of course, tickets to this much-anticipated affair aren't cheap.
Per TigIQ, the average price per ticket on the secondary market is $414.31 — 78.7% more expensive than the average ticket price for any other game the Eagles game this season. That's a lot of moola. Then again, what did you expect?
All ticket information is courtesy of TiqIQ.
All statistics are courtesy of Pro-Football-Reference.com, ESPN.go.com, and Forbes.