NFL: 5 Quarterbacks Who Made the Best First Impressions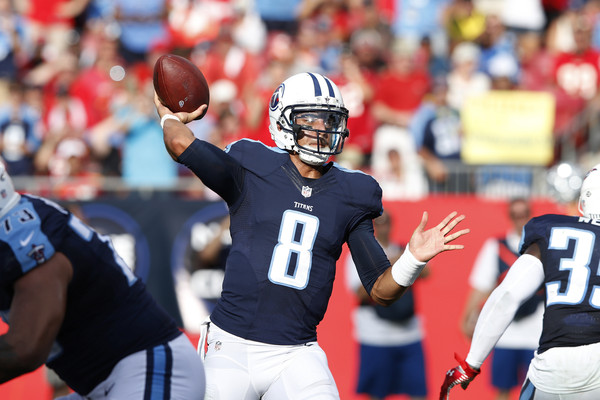 In his career debut, Marcus Mariota looked like a 5-year veteran instead of an NFL rookie. Out-dueling fellow rookie QB Jameis Winston, Mariota threw 4 touchdowns and 0 interceptions to lead the Tennessee Titans to a dominating victory.
While Mariota's performance was spectacular, it wasn't the greatest start to a career we have ever seen from a quarterback. Some of the best in the history of the game were brilliant in their first NFL action. You also have a bunch of QBs that had mediocre careers but looked like future Hall of Fame players in their first game.
With that, here are five of the NFL debuts for a rookie QB. Along with stats and what these QBs did for their team in their debut, we will look at how their careers are playing or ended up playing out.
5. Charlie Frye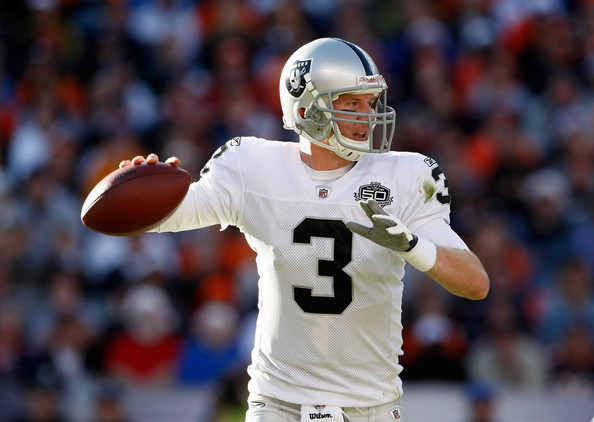 Easily the most surprising name on this list, Charlie Frye looked like a future great in his first game as a professional football player. In a game against the Jacksonville Jaguars back in 2005, the Cleveland Browns changed signal callers late in the season, giving Frye a chance to lead the offense. He made the Browns look really smart in that game, as he threw for 226 yards, 2 touchdowns, no interceptions, and a rating of 136.7.  While the Browns did lose the game, it looked like they had finally figured out their quarterback situation for seasons to come.
It didn't turn out that way though, as Frye became yet another name on the list of Cleveland QB failures. He went on to have a mediocre season in 2006 and ended up out of the league by 2010. While he wasn't anywhere near a quality QB, Frye turned in one of the best performances in a debut for a quarterback we've ever seen in the history of the NFL.
4. Jim Kelly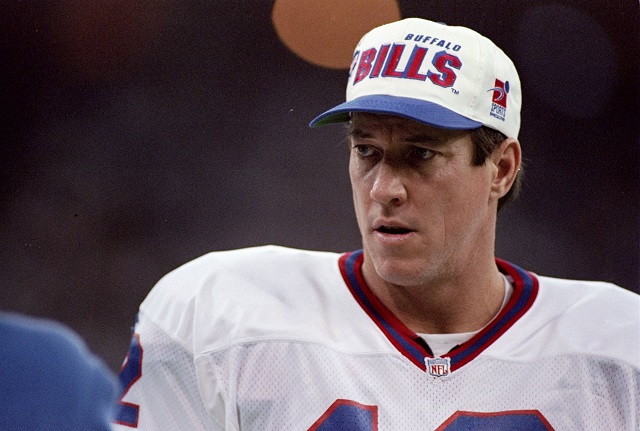 An all-time great quarterback, Jim Kelly is still the face of the Buffalo Bills. He led the Bills to 4-straight Super Bowls (infamously all losses) and defined what it meant to be an efficient passer. In his rookie debut against the New York Jets in 1986, Kelly compiled 292 yards, threw o (read: zero) interceptions compared to three touchdowns, and had a passer rating of 119.8. Once again, this great performance was for not, as the Bills lost the game and struggled throughout the season. Despite that, the franchise soon entered the greatest era of play it has ever seen and it was all anchored by Kelly.
Only playing for 10 seasons, Kelly's numbers don't match up against some of the longer tenured passers of all-time. He will be remembered for those Super Bowl losses, but also for leading one of the great teams of the early 1990s.
3. Cam Newton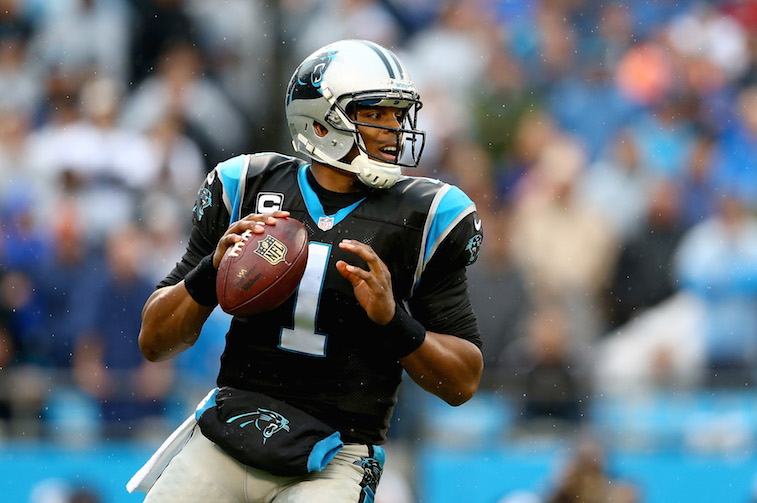 Cam Newton is one of the bright young start in the league today (even though he is already entering his fifth season). With his dynamic play making ability and continued growth as a consistent passer, he could become one of the best QBs of his generation. His rookie season was spectacular and all begin with a great performance on September 11, 2011. Playing against the Arizona Cardinals, Newton had an electrifying game, throwing for 422 yards and 2 touchdowns, as well as adding a touchdown on the ground. Unfortunately, the Carolina Panthers lost that game, but they were able to take solace in the fact that they found their QB of the future.
In his Offensive Rookie of the Year winning campaign in 2011, Newton threw for over 4,000 yards and 21 touchdowns and rushed for over 700 yards and 14 touchdowns. He has led the Panthers to back-to-back playoff berths and got a big pay day in the offseason, so the future looks even brighter than the past.
2. Dan Marino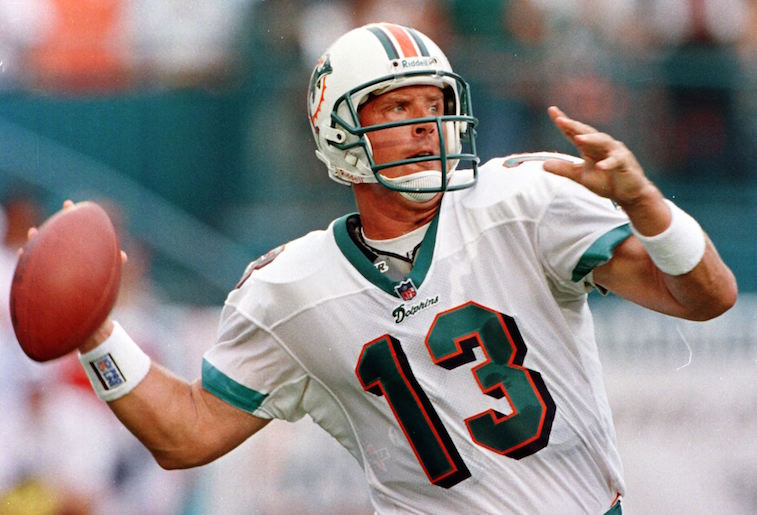 Dan Marino was no stranger to playing great football for the Miami Dolphins and his rookie debut was no exception. Even though he didn't get his first start until game 6 of his rookie season, Marino proved that once he was the starter, he was going to be the starter for a long time coming. Against the Buffalo Bills on October 9, 1983, the Hall of Fame quarterback passed for 322 yards, 3 touchdowns, and received a rating of 108.7. He did also throw two picks in a loss, but Marino led the Dolphins to wins in 7 of their final 8 games in '83.
Of course, Marino went on to have an all-time great career over 17 seasons. He currently ranks third in career passing yards, third in career TD passes, and third in career pass completions. Even though he never won a Super Bowl, Marino is one of the best to ever suit up and it all started with a great performance in his very first start.
1. Robert Griffin III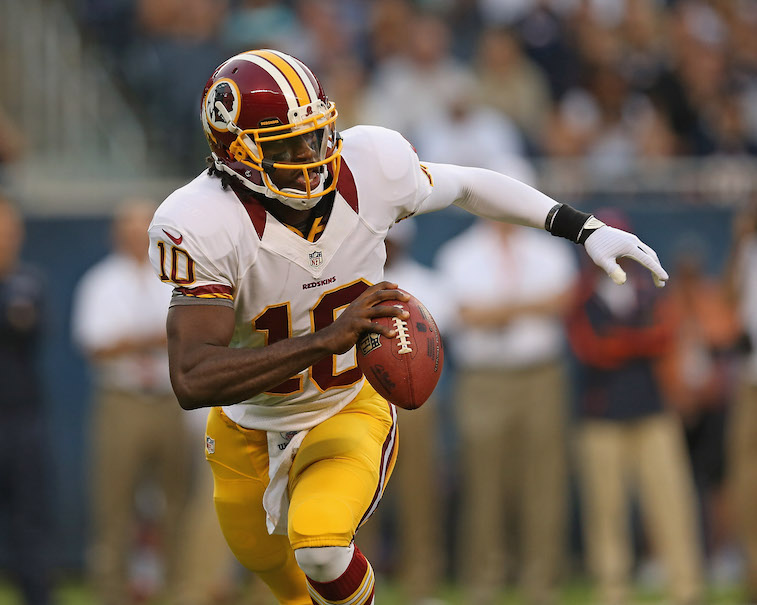 Robert Griffin III's career couldn't have started any better than it did. Drafter #2 overall by the Washington Redskins in 2012, Griffin was supposed to be the savior of the franchise. In his first game, it looked like he might do just that. Going up against the New Orleans Saints in week 1 of the 2012 season, the former Heisman winner was nothing short of brilliant. He threw for 320 yards, 2 touchdowns, completed over 73 percent of his passes, and earned a passer rating of 139.9. It was dynamic performances like these that led Washington to a 10-6, division winning season in 2012. Then everything went south for RGIII.
After suffering a terrible knee injury in those playoffs, Griffin has never been the same. He's been unable to stay healthy and when he's been on the field, he hasn't been productive. This season, he was benched before the year began. It's tough to say that his career is over, but Griffin will need a change of scenery if he wants to revitalize things. For at least one season though, he was one of the best players in the game (won Offensive Rookie of the Year in 2012 against a loaded class).