NFL: The 5 Players Who Make the Most Money From Endorsements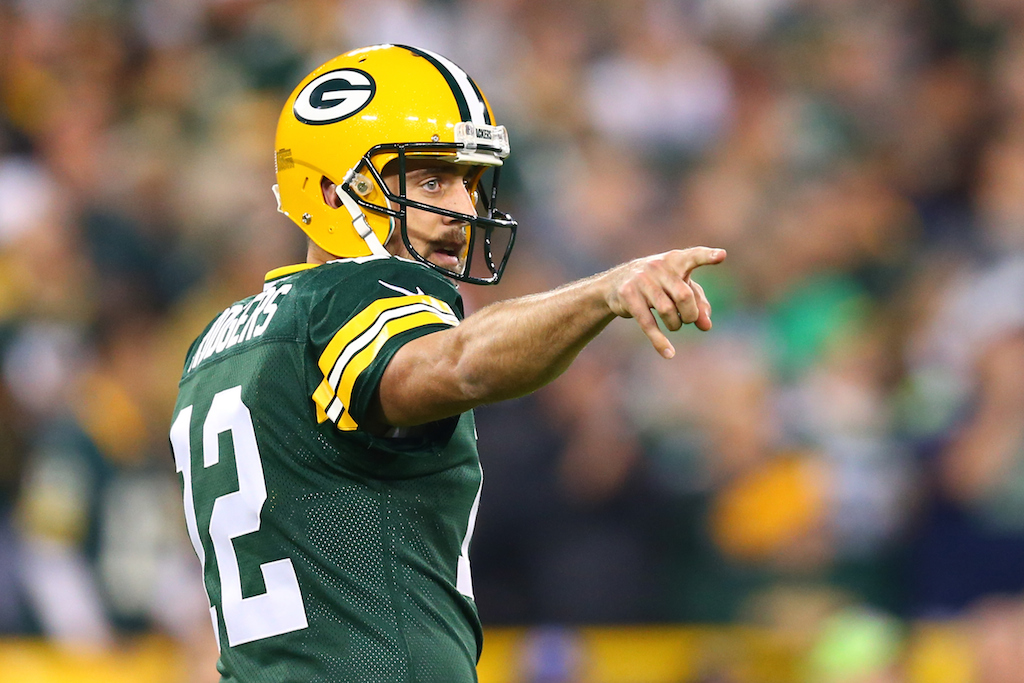 If you're among the best players in the National Football League, you tend to get paid quite well for your services. And considering how physically demanding the sport of football is, you better believe you're going to endure some punishment for that paycheck. Fortunately, there are other ways to put food on the table. Some that, luckily, don't involve getting the crap kicked out of you on a weekly basis.
As members of the most popular league in the country, NFL superstars tend to find themselves extremely appealing to some of the biggest brands in the country. And it's not surprising to learn that these companies will pay players loads of money to endorse their products. How much money are we talking about?
Thanks to the good folks at Forbes, whose "earnings estimates include endorsements, appearances, memorabilia, book royalties, and licensing income from the NFL Players Association," we now know which players make the most money from their off-the-field ventures. And since we're all about spreading the information, we keep you informed by looking at the five players in the NFL who make the most money from endorsements.
5. J.J. Watt, defensive end, Houston Texans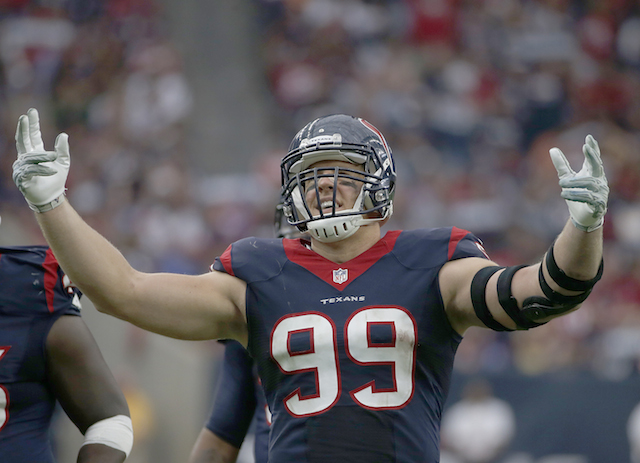 Off-field earnings: $7 million
With his speed, strength, and incredible work ethic, Houston Texans defensive end, J.J. Watt, has turned himself into hands down the best defensive player in the NFL. Throw in the fact that he's also incredibly likable, and it should come as no surprise that he's killing it off the field as well.
According to Forbes, Watt has earned himself $7 million in sponsorship money — three times as much as any other defensive player in the National Football League — through his endorsement deals with companies such as Reebok, Gatorade, Verizon, Ford, NRG Energy, and Papa John's. Clearly it pays to be J.J. Watt.
4. Aaron Rodgers, quarterback, Green Bay Packers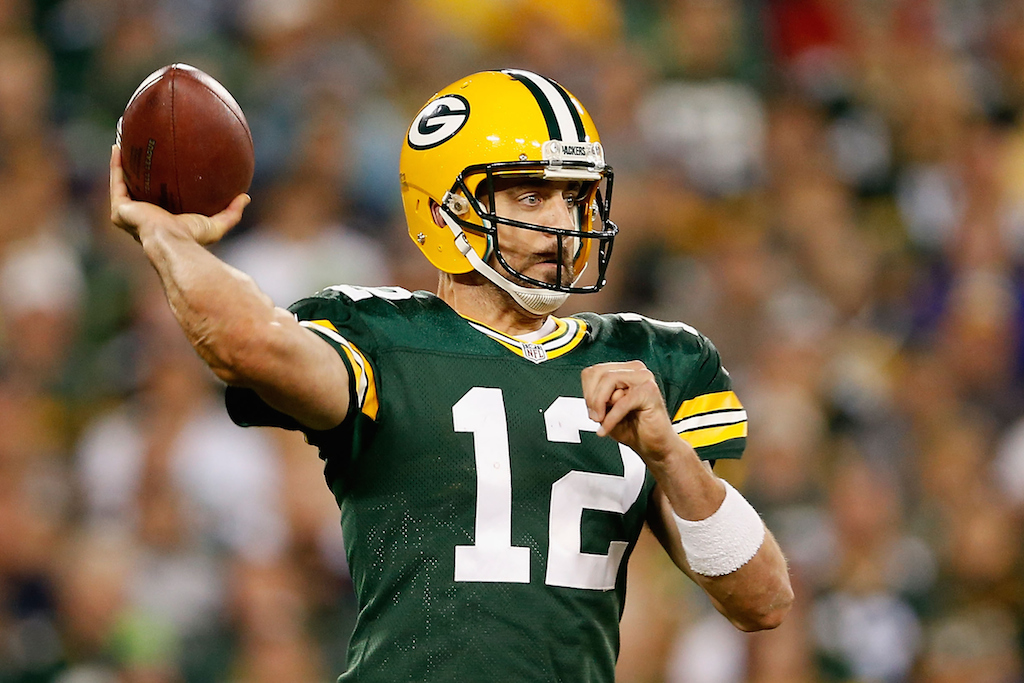 Off-field earnings: $7.5 million
When you're arguably the top quarterback in the NFL, it's only a matter of time before sponsorship deals become part of the equation. Just ask Aaron Rodgers.
Based on Forbes' numbers, the Green Bay Packers QB has made himself $7.5 million through endorsement deals with brands such as Adidas, Ford, Prevea Health, and State Farm. With the way he's currently playing, Rodgers could easily be looking at more success both on and off the field.
3. Eli Manning, quarterback, New York Giants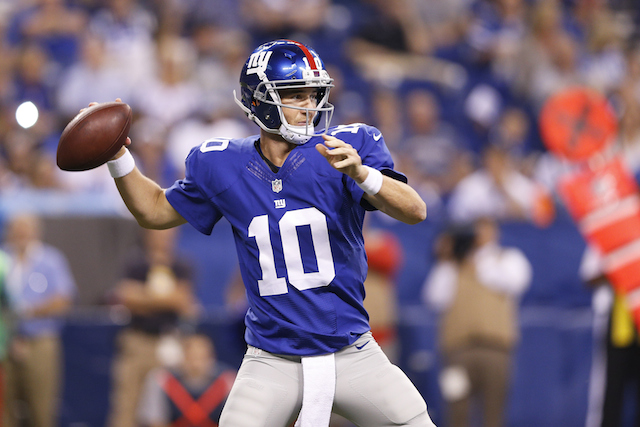 Off-field earnings: $8 million
Eli Manning may not get the same love as his older brother, but thanks to his two Super Bowl wins and self-deprecating nature, he's become a valuable spokesperson for some major companies.
Thanks to his deals with Nike, Toyota, Gatorade, DirecTV, and Dunkin' Donuts, Peyton's little brother is pulling in $8 million in endorsement money. Considering he's also managed to withstand the pressure of playing under the bright lights of New York City, we'd say Eli is doing well for himself.
2. Drew Brees, quarterback, New Orleans Saints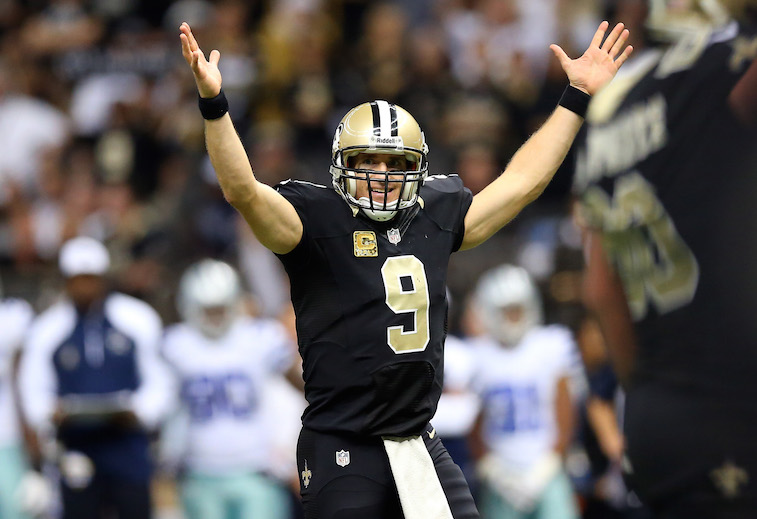 Off-field earnings: $11 million
From a team perspective, the 1-4 New Orleans Saints are struggling beyond belief. In terms of individual success — financially speaking, of course — quarterback Drew Brees is crushing the majority of the competition.
As Forbes notes, thanks to his working relationships with companies like Nike, Procter & Gamble, Verizon, PepsiCo, and Wrangler, the former Super Bowl MVP is banking $11 million from endorsements. As the leader of a team that will likely miss out on the postseason this year, at least Brees can find comfort in knowing that his bank account will remain flushed with cash.
1. Peyton Manning, quarterback, Denver Broncos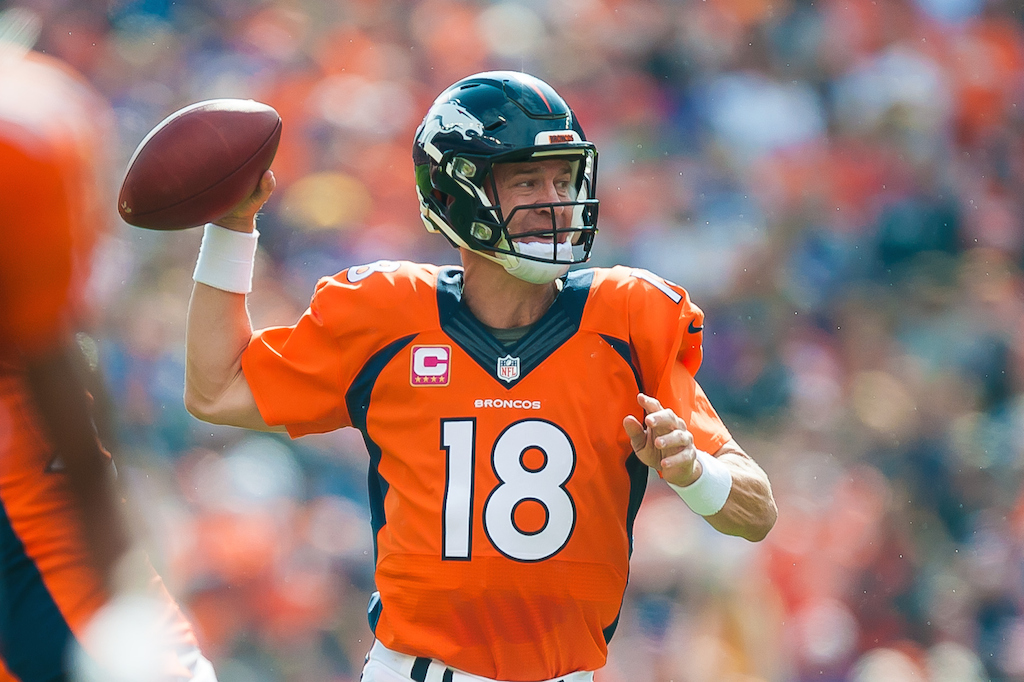 Off-field earnings: $12 million
Whether or not future Hall of Famer Peyton Manning decides to call it a career at the end of this season, it should have no bearing on his ability to bring in the benjamins. He'll always have his endorsement money to fall back on.
Through his lucrative deals with companies such as Nike, Papa John's, Nationwide, DirecTV, and Gatorade, the Denver Broncos quarterback is making $12 million in endorsements. As far as NFL superstars and sponsorship money are concerned, there is no one doing it better than No. 18.
To see the complete list of "The NFL's Highest-Paid Endorsement Stars," courtesy of Forbes, click here.