NFL: The 5 Stadiums With the Most Expensive Beer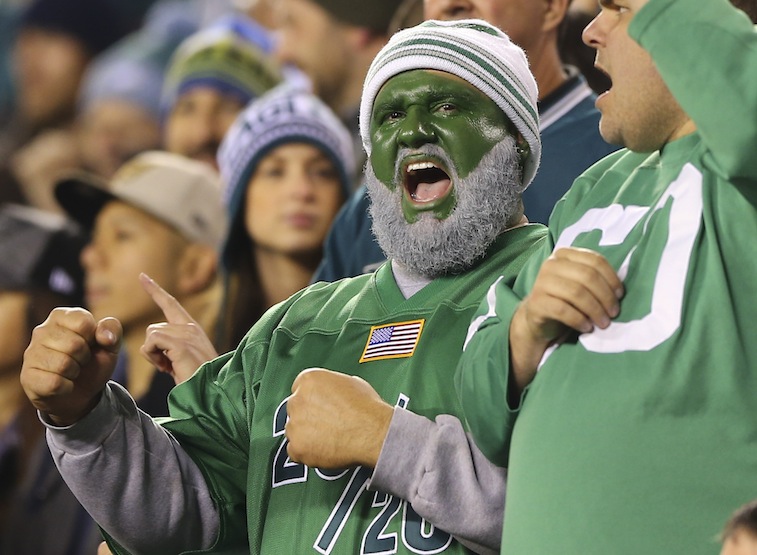 If you plan on attending an NFL game, you better be prepared to shell out some money. We're not just talking about the price of admission — we already know how expensive tickets can be — we're talking about the cost once you get inside the stadium. More specifically, how much you'll be forced to spend where it really matters: the beer.
Thanks to the excellent work done by the good people at Team Marketing Report, we now how much each NFL stadium charges the public for brew. And if we had one piece of advice for anyone thinking of checking out their favorite team in person, you might want to drink before you get into the stadium. You'll save yourself a lot of green.
Of course, some places are fairly reasonable with their beer prices. And we wholeheartedly respect that. However, not all NFL teams are willing to provide their patrons with the same amount of love. And it's time to call them out for it. Therefore, with that in mind, here's a look at the five NFL stadiums with the most expensive beer.
5. O.co Coliseum – Oakland Raiders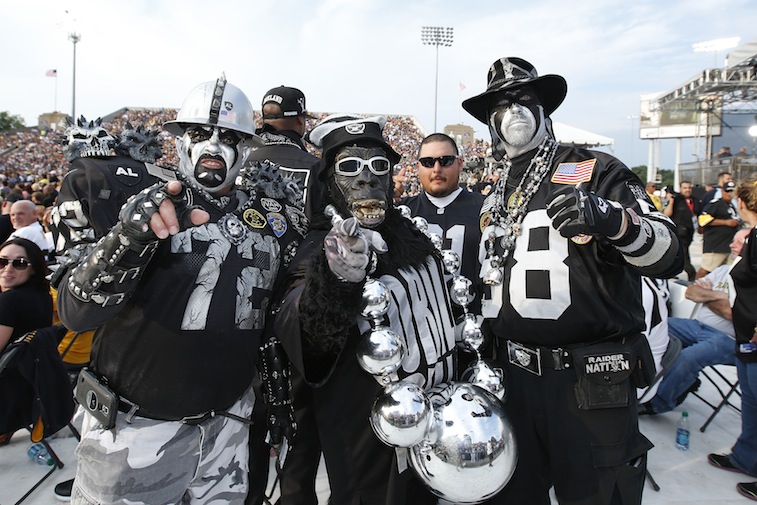 Not only was O.co Coliseum voted the worst stadium in the NFL, but now when fans flock there to see the lowly Oakland Raiders take the field, they have to endure beer that costs 54 cents an ounce. Considering how this team has performed the last few years, we suspect fans have had to consume a lot of alcohol just to endure all the losing. You'd think the Raiders would reward their nation with respectably-priced brew. Then again, would you want to make it easier for the above characters to get hammered?
4. Mercedes-Benz Superdome – New Orleans Saints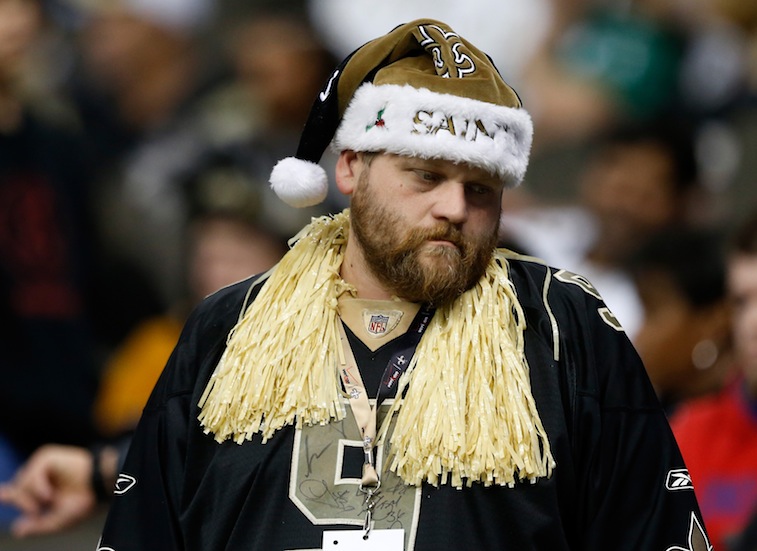 The above New Orleans Saints fan is clearly disappointed to learn that beer at the Mercedes-Benz Superdome costs 56 cents an ounce. And if you're one of those people who thinks he's probably saddened by the Saints' play as of late, perhaps you've got a point. Then again, he's not not concerned with the high cost of the suds. Cheer up, friend. Mardi Gras will be here before you know it.
3. University of Phoenix Stadium  – Arizona Cardinals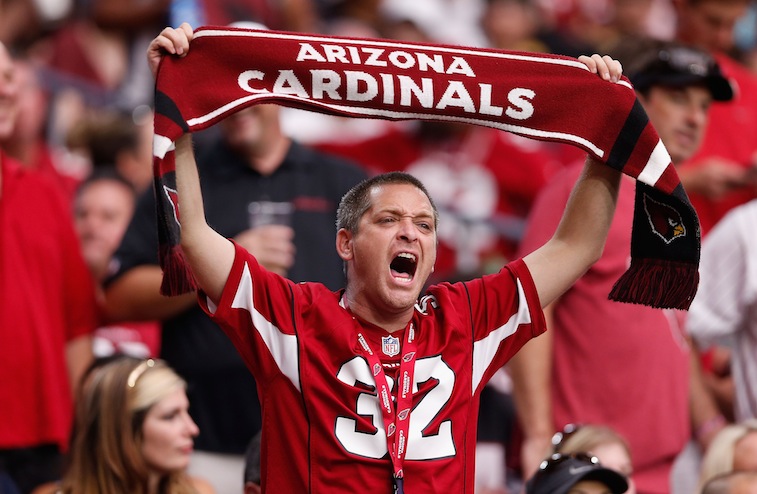 How do people in Arizona handle living in the dessert? They stay hydrated, of course. And because these folks — see Arizona State and U of A —  clearly like to party, it's all about reaching for a cold one. Unfortunately, at 60 cents an ounce at University of Phoenix Stadium, it looks like all of one's tuition money will be going straight to alcohol. At least those running the Arizona Cardinals organization are maintaining the status quo.
2. Levi's Stadium – San Francisco 49ers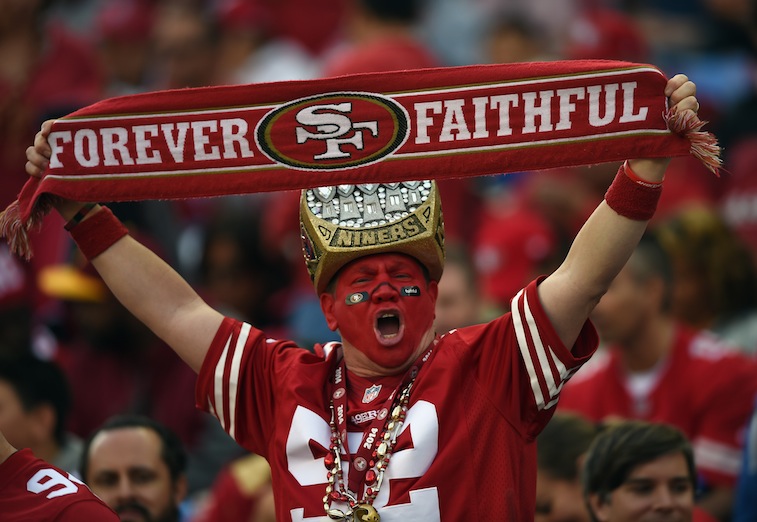 San Francisco 49ers fans, like the gentleman above, will always stay true to this storied franchise. In good times and bad, they will remain steadfast. After suffering through a stressful offseason only to be pleasantly surprised by Week 1's victory over the Minnesota Vikings — thank you, Carlos Hyde — it's clear Niners faithful have had to go through a roller coaster of emotions with no end in sight. And how does the team reward them for their service? With pricey beer at home games. Levi's Stadium has already been a mess since it opened. The least the organization can do it get this one right.
1. Lincoln Financial Field – Philadelphia Eagles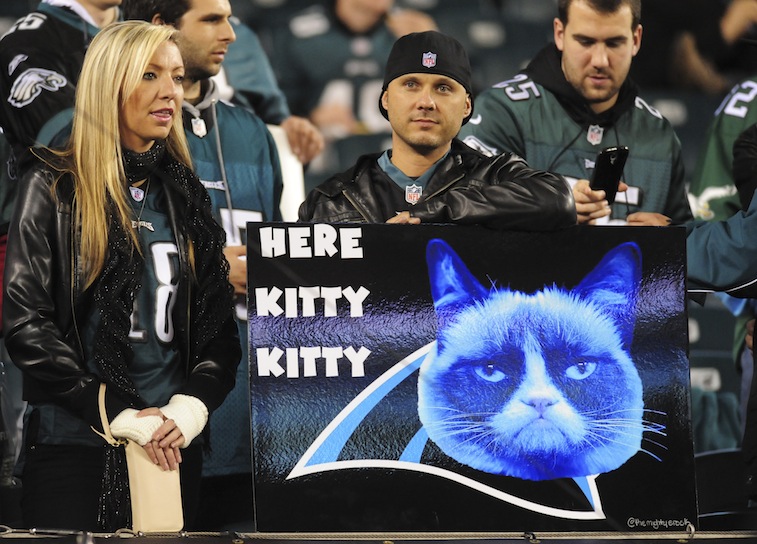 Now that the cat's out of the bag and we know that the price of beer per ounce is most expensive at Lincoln Financial Field, we going to let you in on a little secret: Philadelphia Eagles fans don't care. These folks are going to watch their Birds and they're going to do it with at least one of their hands holding a cold refreshment. It's a fact. Only one real question remains, will Eagles fans consume more beer when their team is winning or when it's losing? Our answer: Yes.
All beer data is courtesy of Team Marketing Report.
Information is courtesy of CBSSports.com and Business Insider.