NFL: The 5 Teams That Cost the Most to Experience Live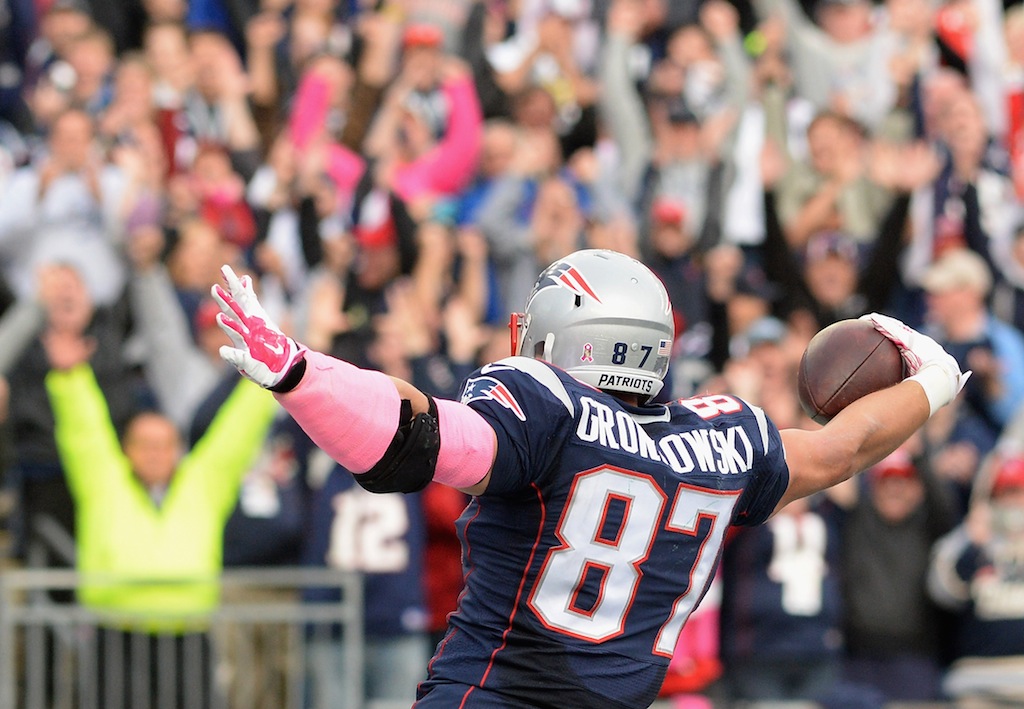 Sometimes it's more fun to check out an NFL game live and in person. Unfortunately, if you want to enjoy that experience the "right way," it's going to cost you. How much? Well, we guess that depends on what team you hope to see play.
Thanks to the good people at Business Insider, we now know what it will cost fans to go to a game for all 32 teams. By using the data that Team Marketing gathered for its Fan Cost Index (FCI), specifically the one that figures out how much it will cost a family of four to attend an NFL game, Business Insider was able to create the Adult Cost Index (ACI), which focuses on the cost for one individual to go to a game.
For more clarification, it's important to know that, per Business Insider, "The ACI is the cost for a single fan to purchase an average-priced ticket, one beer, one soft drink, one hot dog, and half the cost of parking at the stadium." So, since we're sure you're dying to find out which clubs cost the most to see play in person, here's a look at the five teams that distinguish themselves from the rest.
5. Chicago Bears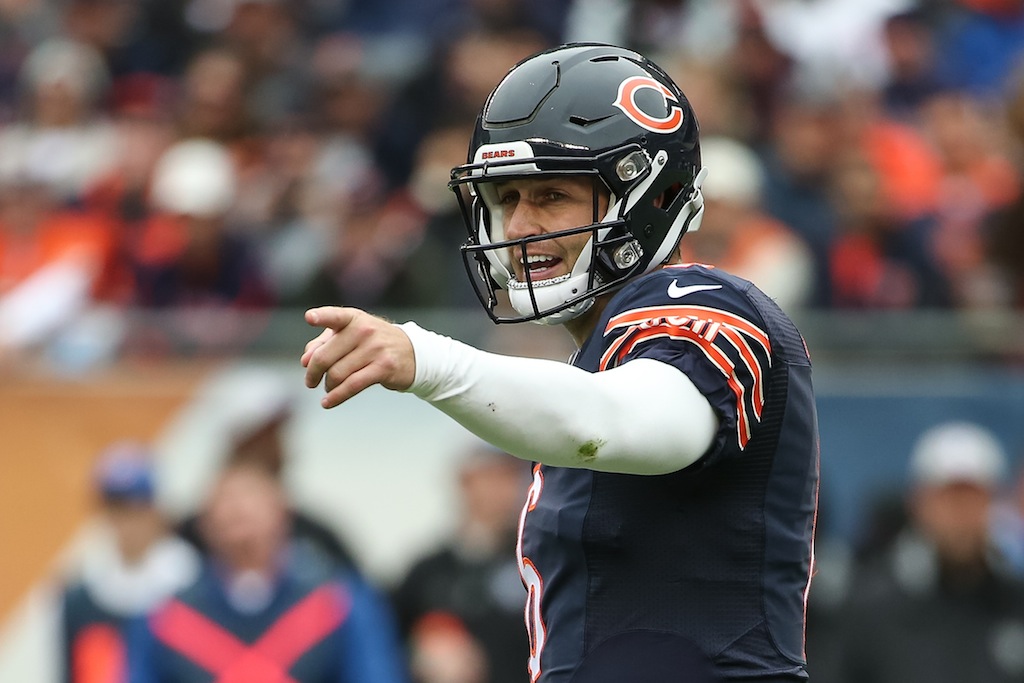 Adult Cost Index: $152.19
If the weather isn't too bad, and quarterback Jay Cutler isn't going through one of those funks where he's constantly throwing the ball to the other team, then checking out a Chicago Bears game at Soldier Field might be fun. If you agree, you better be ready to drop $152.19, the ACI for this particular experience. Should that price seem a bit steep, we suggest blaming it on the price of an average ticket ($108.44), a small beer ($9.25), a soda ($5), a hot dog ($5), and half the cost of parking ($24.50).
4. New York Giants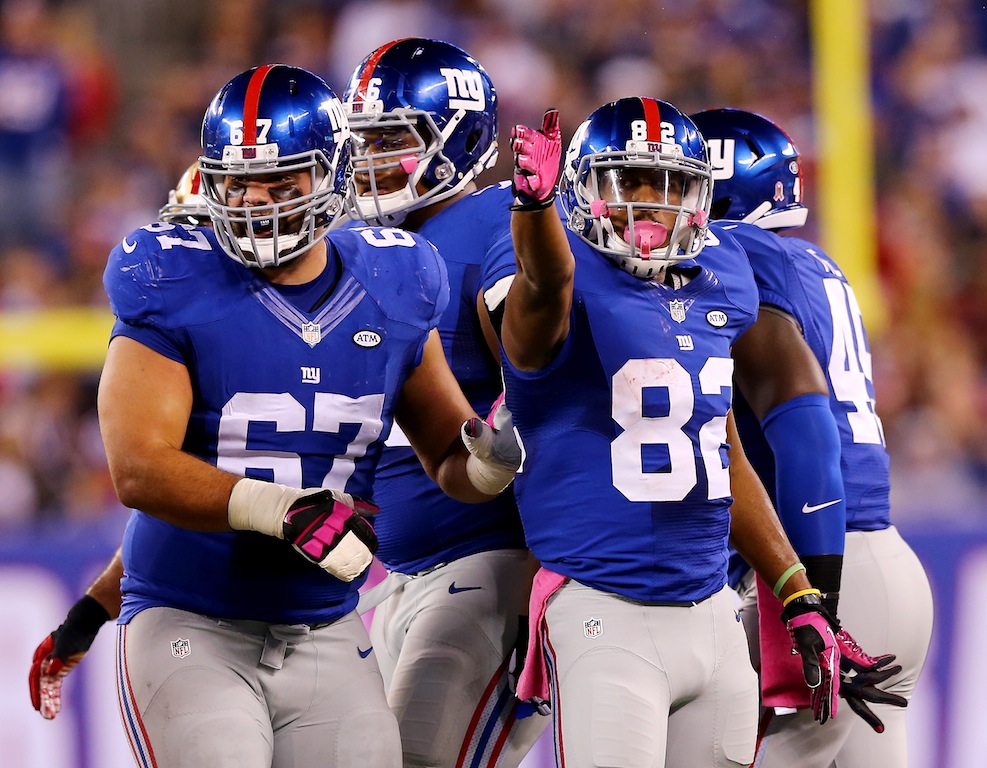 Adult Cost Index: $152.40
For you New York Giants fans out there — the ones who support your team whether they're at the top of the NFC East or the bottom — we know you're all about experiencing the game live. And while it may cost you a pretty penny to do so, at $152.40, you will not be thwarted by having to pay $123.40 for an average ticket, $5 for a small beer, $3 for a soda, $6 for a hot dog, and $15 for parking (half the cost, actually). After all, do you really want to be the one who's not at MetLife Stadium the next time Odell Beckham Jr. bends like this?
3. New England Patriots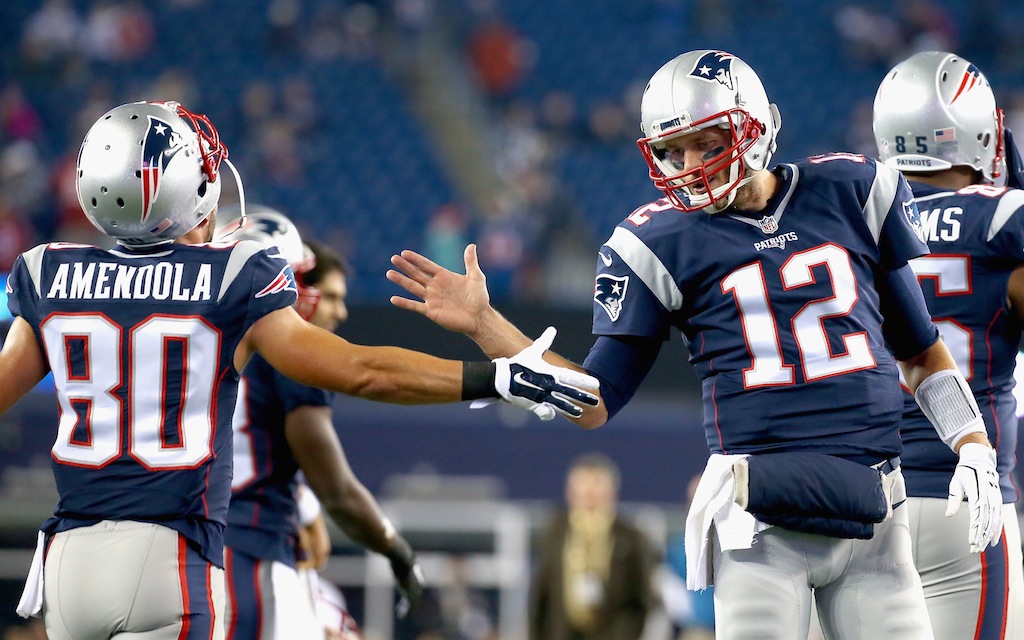 Adult Cost Index: $157.25
With the way the New England Patriots are playing this season, we have a feeling not a whole lot of people are going to give up their seats. As a result, if you find yourself in a position to see Tom Brady throw the pigskin to Rob Gronkowski in person, even if that experience will likely run you $157.25, you take it and ask questions later. A chance at witnessing greatness will totally be worth it in the end.
2. San Francisco 49ers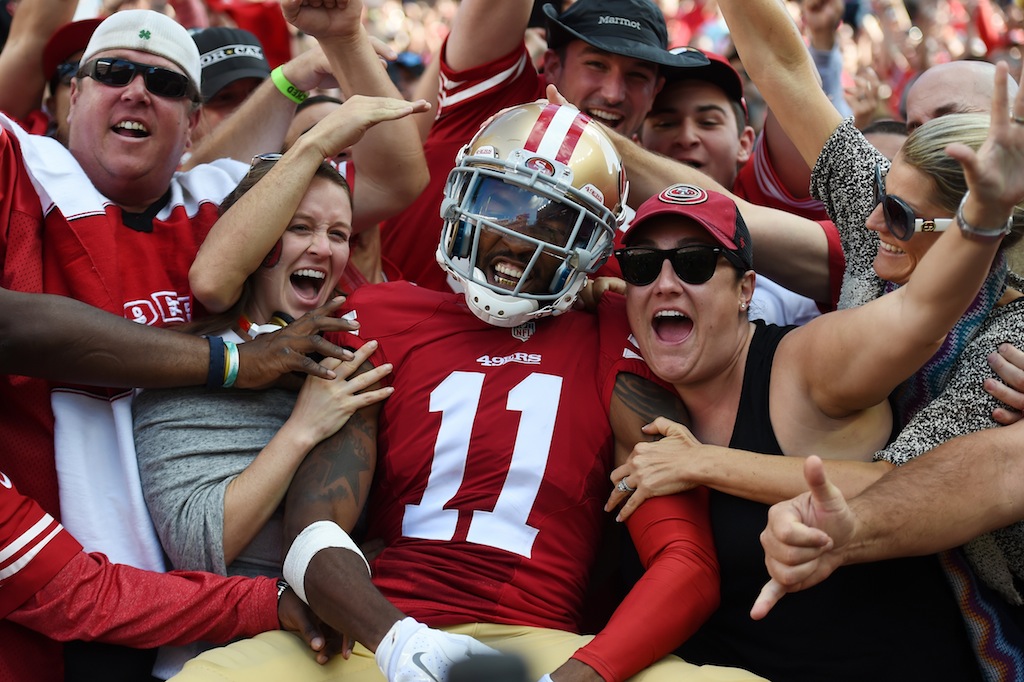 Adult Cost Index: $159
Let's get this straight. In order to get the full experience of checking out the San Francisco 49ers live, one has to drop $117 on an average ticket, $10 on a small beer, $6 on a soda, $6 on a hot dog, and $20 for a share of the parking for a grand total of $159? That seems fair. Wait, is Blaine Gabbert playing quarterback? Because if so, that changes everything. No amount of money is worth that.
1. Dallas Cowboys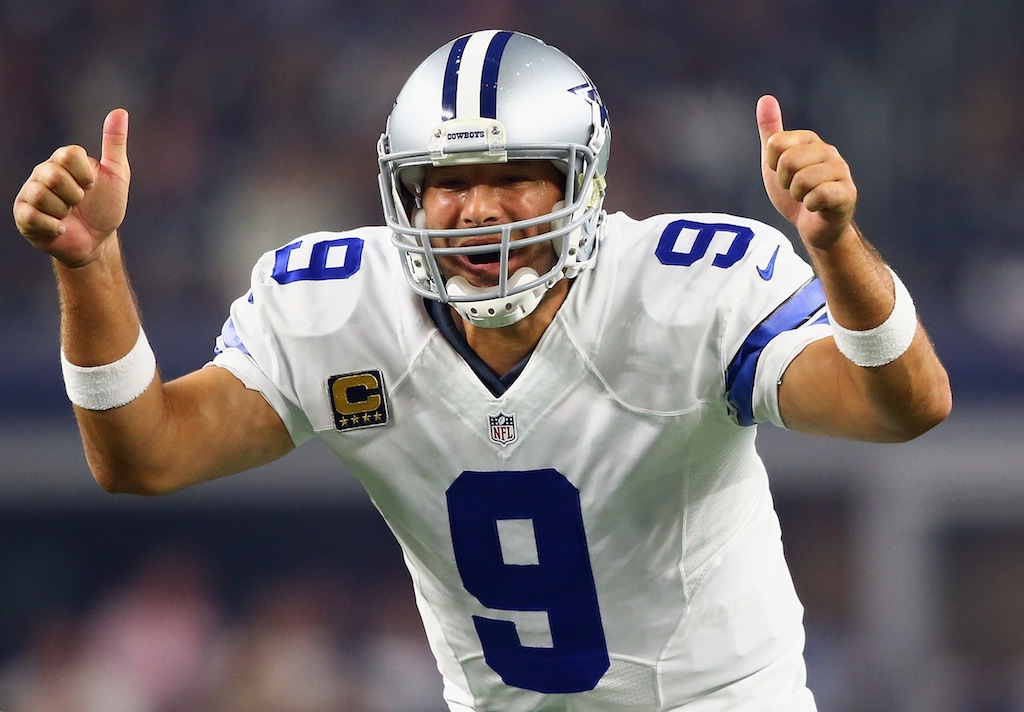 Adult Cost Index: $166.70
It's Jerry's world once again. And we're all just living in it. It should come as no surprise that the Dallas Cowboys are the most expensive NFL team to see in person. As Business Insider calculated, the ACI for a single fan to enjoy the real deal at AT&T Stadium is $166.70. We guess that's what happens when half the cost of parking turns out to be $37.50. Imagine what it'd be like if you had to get your car valeted. Talk about a nightmare.
All statistics are courtesy of Business Insider and Team Marketing Report.