NFL: The 5 Worst Fantasy Wide Receiver Pickups in 2015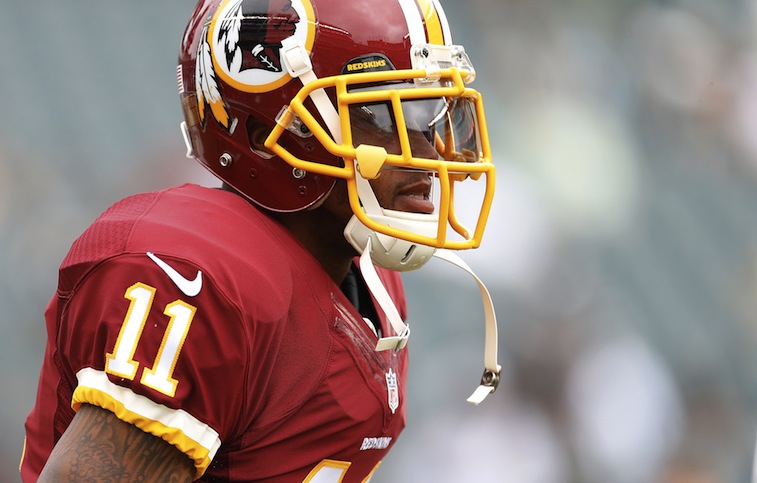 Can you feel it? We certainly can.
As we get closer and closer to the start of the 2015 NFL season, we're just itching with excitement. Finally our Sundays will begin to make sense once again. No longer will we have to think about making plans — they'll have already been made for us. When football is on, everything else just takes a backseat. Pretty sweet, right? Not only are we following our favorite teams as they begin their quest for Super Bowl glory, but we have our very own journey ahead with the teams we've taken the time to cultivate ourselves. This is our other brand of football — Fantasy Football.
Once you've selected your squad(s), it will now come down to how you can make your lineup work for you. Seems simple enough. Except there are plenty of ways in which you can hurt your team even before the season begins. Whether it's selecting a questionable running back or choosing an iffy quarterback, one false move and your whole fantasy world can come crashing down. And as far as drafting wide receivers, the same thing can ultimately happen.
There's nothing worse than heading into fantasy football unprepared. So if you haven't yet drafted your team, we're here to help make sure you don't choose the wideouts most likely to disappoint. So with that in mind, here's a look at the five worst fantasy wide receiver pickups of 2015.
1. Vincent Jackson, Tampa Bay Buccaneers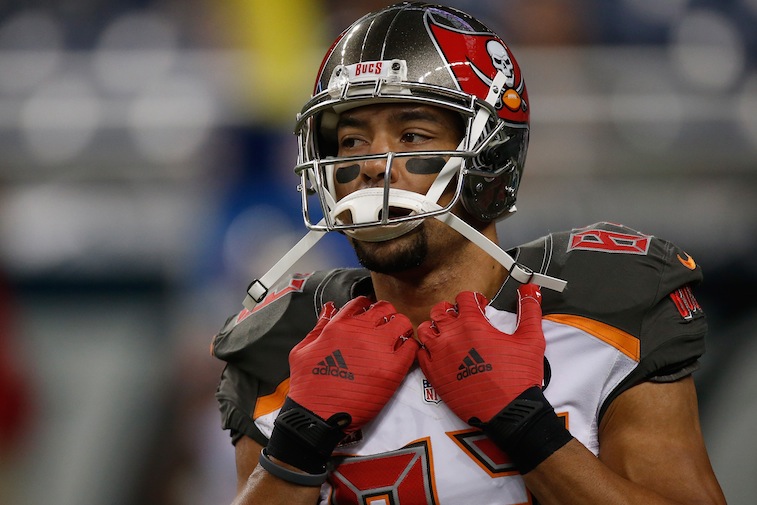 Coming off four straight seasons with over a 1,000 yards receiving, you'd think Vincent Jackson would be a safe bet to show up and do work in 2015. And he very well may prove us wrong. We just don't see it happening.
The Tampa Bay Buccaneers wideout only caught two touchdown passes last season and was clearly replaced by stud Mike Evans as the No. 1 target. On top of that, while rookie quarterback Jameis Winston could turn out to be a legitimate top-tier quarterback, we wouldn't be surprised if his preseason struggles carry over into the regular season. Now entering the season at 32 years old, we can't help but think all these factors will play into the inevitable decline of the veteran receiver.
2. Roddy White, Atlanta Falcons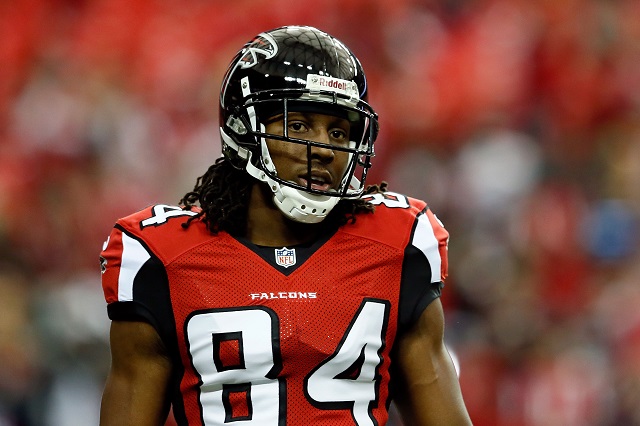 Roddy White may have finished 2014 with seven touchdown receptions, but it was the second straight year he failed to reach 1,000 yards in receiving. Normally that would be cause for concern in and of itself, but as when it comes to the 33-year-old Falcons receiver, we're more worried about his nagging injuries.
It was only recently that White underwent minor surgery on his right elbow. While he's expected to be ready for Atlanta's Week 1 matchup against the Philadelphia Eagles, White also had to have his left knee drained prior to the start of minicamp in June. This is something he expects to continue throughout the season. In light of all these things, we believe it would be too risky to take a chance on No. 84 on the Falcons.
3. Jeremy Maclin, Kansas City Chiefs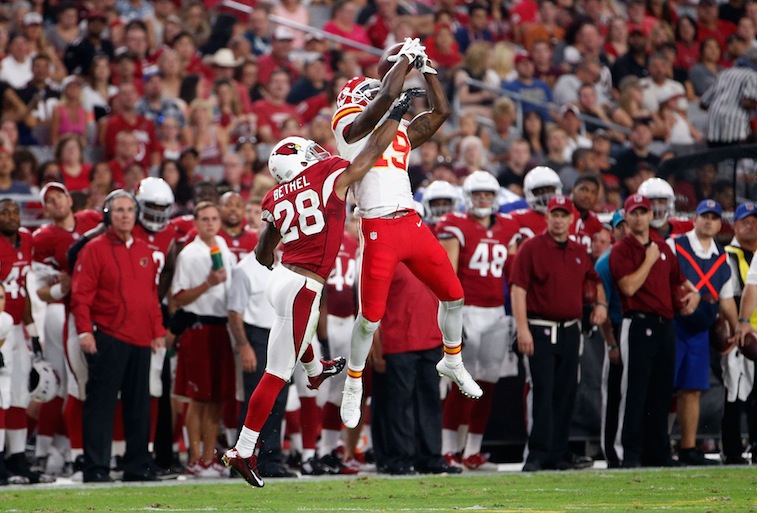 Jeremy Maclin (above No. 19) got rewarded for a blistering 2014 season that saw him return from an ACL injury to finish the year with 85 catches, 1,318 yards receiving, and 10 touchdowns. But if you think those numbers will continue now that he's been reunited with former coach Andy Reid in Kansas City, you're crazy.
This is not going to be the Chip Kelly-run offense that finds a way to get its playmakers in the best possible position to succeed. This is a Chiefs team with Alex Smith under center —  a guy who didn't throw a single touchdown pass to a receiver last season. With Maclin now onboard, we're have no doubt Smith will try to go out of his way and make at least one passing touchdown in 2015. That doesn't mean we see it happening.
4. DeSean Jackson, Washington Redskins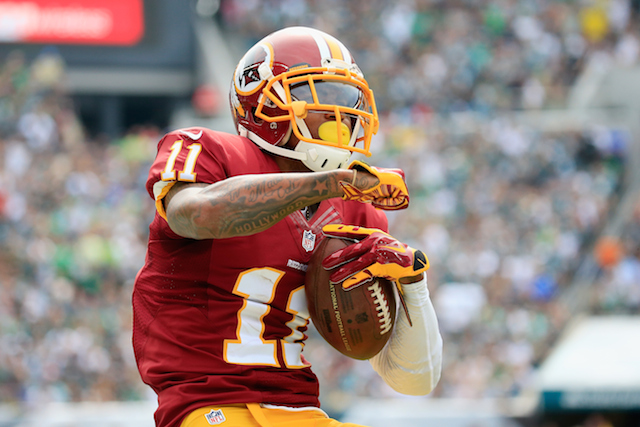 We recently noted that DeSean Jackson has every right to be cocky. Perhaps we spoke too soon.
Given the complete disarray within the Washington Redskins organization, we don't care how talented the three-time Pro Bowl receiver is, 2015 is going to be a brutal affair for all parties involved.
The drama surrounding Robert Griffin III, Jay Gruden, and the rest of the front office isn't about to go away anytime soon. And Jackson, unfortunately, will be entering the season hoping to be fully recovered from a shoulder sprain he suffered during training camp. You can draft the speedy wideout if you'd like. We just wouldn't recommend it.
5. Sammy Watkins, Buffalo Bills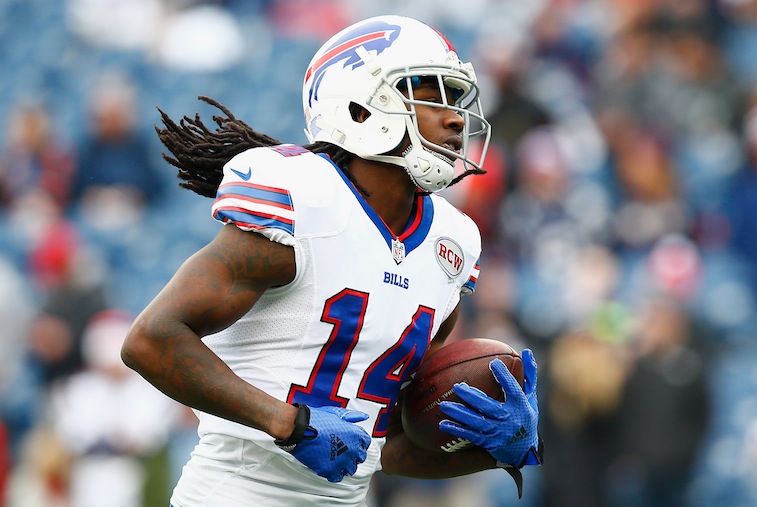 Since Rex Ryan became the new head coach of the Bill this offseason, there has been a lot of noise coming out of Buffalo. Unfortunately, for wide receiver Sammy Watkins — now entering his second season in the league — none of it should do much good for his fantasy outlook in 2015.
We all know that Ryan is in favor of the ground and pound game. With the offseason trade for LeSean McCoy, expect that the be the modus operandi for the Bills offense. Speaking of offense, the Ryan also officially named Tyrod Taylor the starting quarterback to open the season. Who? Exactly.
Sorry, Sammy. It looks like your stock will continue to plummet.
All statistics are courtesy of Pro-Football-Reference.com and ESPN.go.com.