NFL: The 5 Worst Injuries During Wild-Card Weekend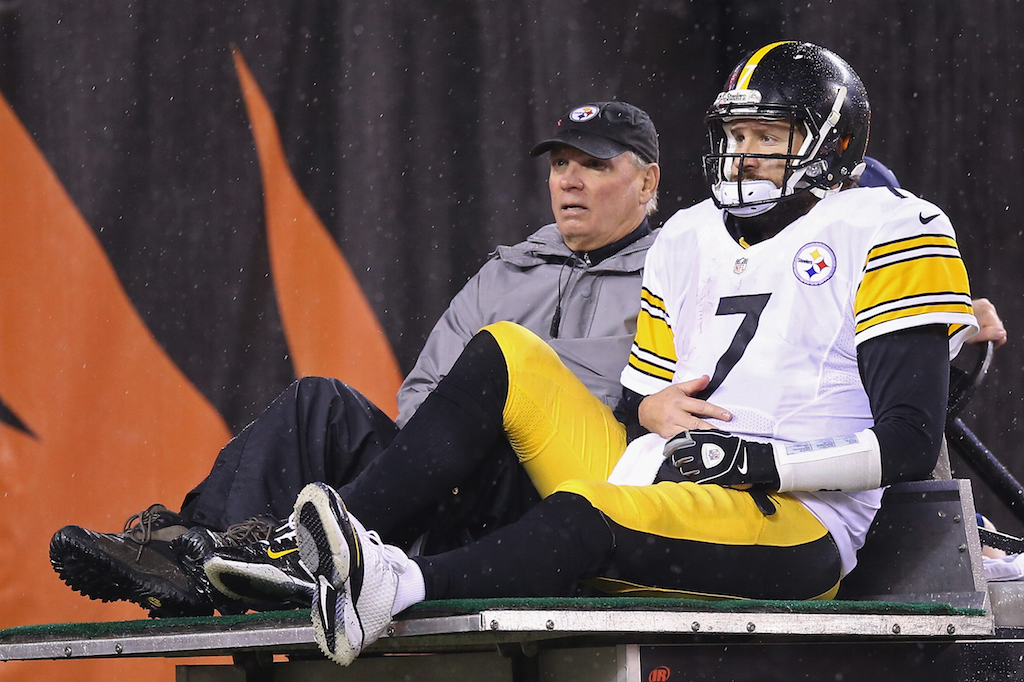 The 2015 NFL regular season is over, and the playoffs are now officially underway. The drama and excitement, well, those are only just getting started. For the first time in the history of the league, all four road teams came out of wild-card weekend victorious (we told you there would be drama). And while this little factoid is sure to stir up some conversation, that doesn't necessarily mean all the winners came out winners.
The fact is, just as they do the regular season, injuries happen. Unfortunately, when you reach this stage, the one where the stakes are even higher, some setbacks prove to be more devastating than others. As much as we wish this wasn't the case, key players did get hurt during this past weekend's games. Here's a look at the five most serious injuries from wild-card weekend.
1. J.J. Watt, defensive end, Houston Texans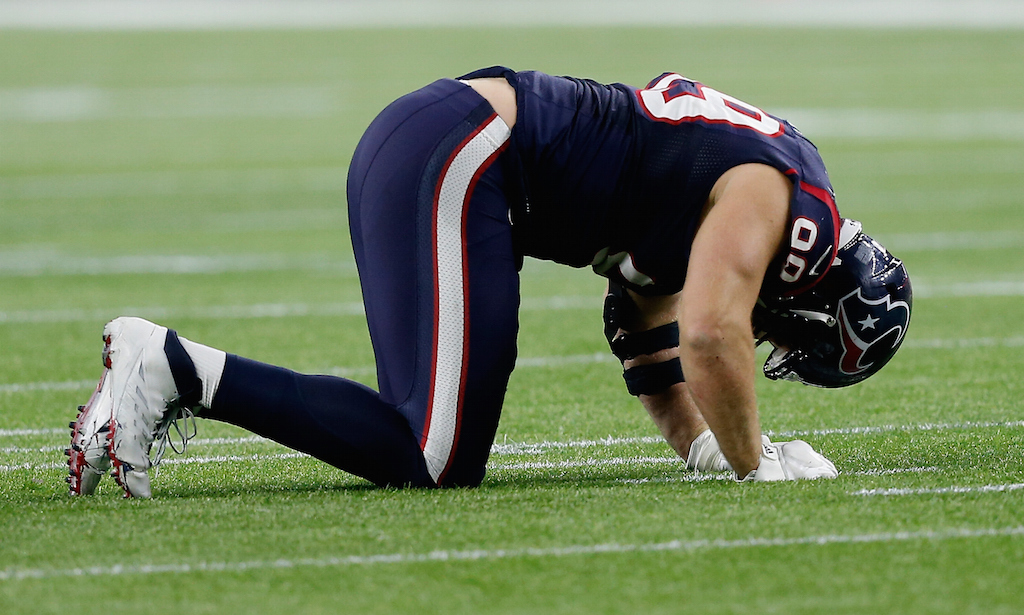 Injury: Groin injury
Diagnosis: Will require surgery
After getting blanked 30-0 by the Kansas City Chiefs in their wild-card matchup, the Houston Texans will not move on to the divisional round of the playoffs. That being said, any injury to a player of J.J. Watt's caliber is worth being reported. The All-Pro defensive end was forced to leave the contest in the third quarter after sustaining a "significant groin injury," one that we now know will require surgery. Talk about a tough way for Watt, and the Texans in general, to end the season.
2. Davante Adams, wide receiver, Green Bay Packers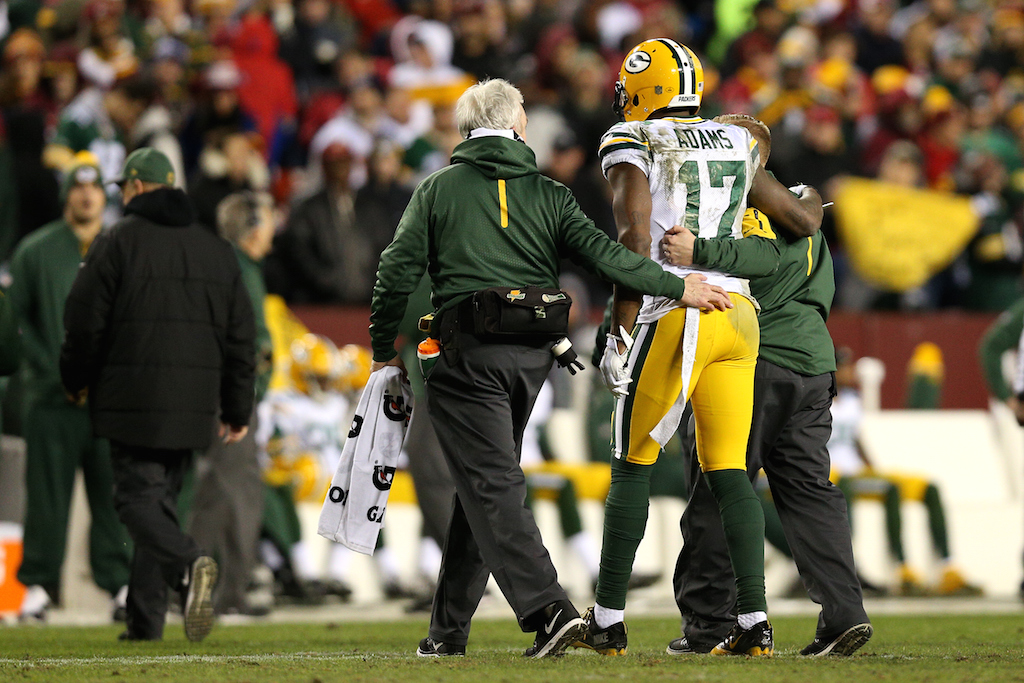 Injury: Knee injury
Diagnosis: Questionable
The Green Bay Packers may have gone into Washington and toppled the Redskins by a score of 35-18, but it didn't come without a cost. Wide receiver Davante Adams, who had four catches for 48 yards and a touchdown in the contest, was forced to leave the game with a knee injury. The good news is that, according to initial tests, Adams did not suffer any major knee damage. However, while the wideout believes he'll be fine, the Packers will use the rest of this week to determine if Adams can play against the Arizona Cardinals in the divisional round.
3. Antonio Brown, wide receiver, Pittsburgh Steelers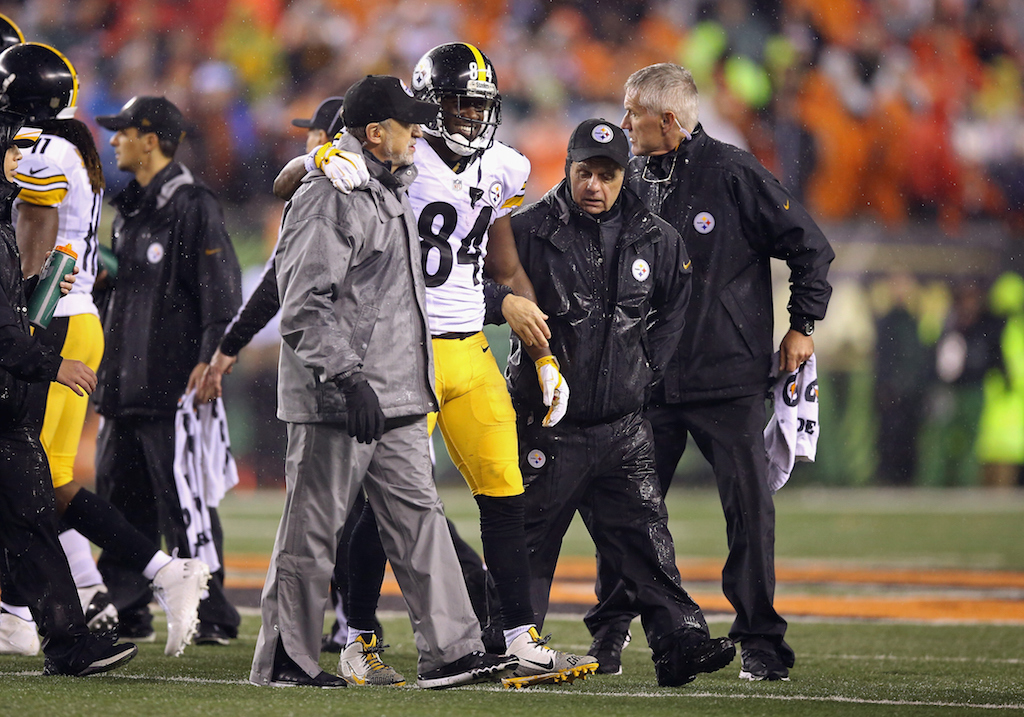 Injury: Concussion
Diagnosis: Entering concussion protocol
After watching all-everything wide receiver Antonio Brown take a vicious — and completely uncalled for — helmet-to-helmet hit from Cincinnati's Vontaze Burfict, it was hard not to fear the worst. Fortunately, the diagnosis is not as bad as it could've been. According to Gerry Dulac of the Pittsburgh Post-Gazette, while Brown did sustain a concussion on the play and will enter into the league's protocol, he is said to be fine and is expected to be ready to go against the Denver Broncos in their upcoming showdown.
4. Jeremy Maclin, wide receiver, Kansas City Chiefs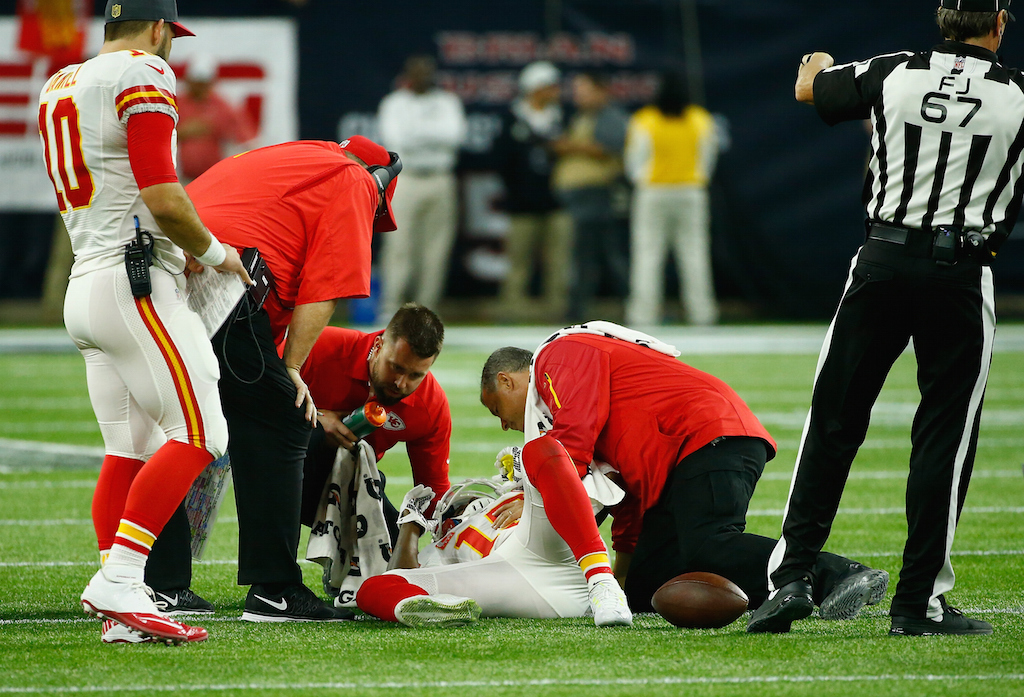 Injury: High ankle sprain
Diagnosis: Day-to-day
Another superstar wide receiver, another potentially scary moment. However, once again, the outcome of the situation was much better than anticipated. An MRI revealed that Kansas City's Jeremy Maclin did not tear his ACL, but rather sustained a sprained right ankle (more specifically, a high ankle sprain). While a diagnosis like this doesn't necessarily mean Maclin will be able to play against the New England Patriots this weekend, it's better than suffering significant damage to his knee.
5. Ben Roethlisberger, quarterback, Pittsburgh Steelers
Injury: Shoulder injury
Diagnosis: Day-to-day
Somehow quarterback Ben Roethlisberger was able to overcome the pain of a shoulder injury and lead the Pittsburgh Steelers to a 18-16 win over the Cincinnati Bengals in their wild-card matchup. At this point, according to the QB, his shoulder is "sore," but he has deemed himself "day-to-day" ahead of the upcoming showdown with the Denver Broncos. Steelers Nation, feel free to breathe a sigh of relief. At least for now anyway.
Statistics courtesy of Pro-Football-Reference.com, NFL.com, and ESPN.go.com.