NFL: The 5 Worst Injuries From Week 13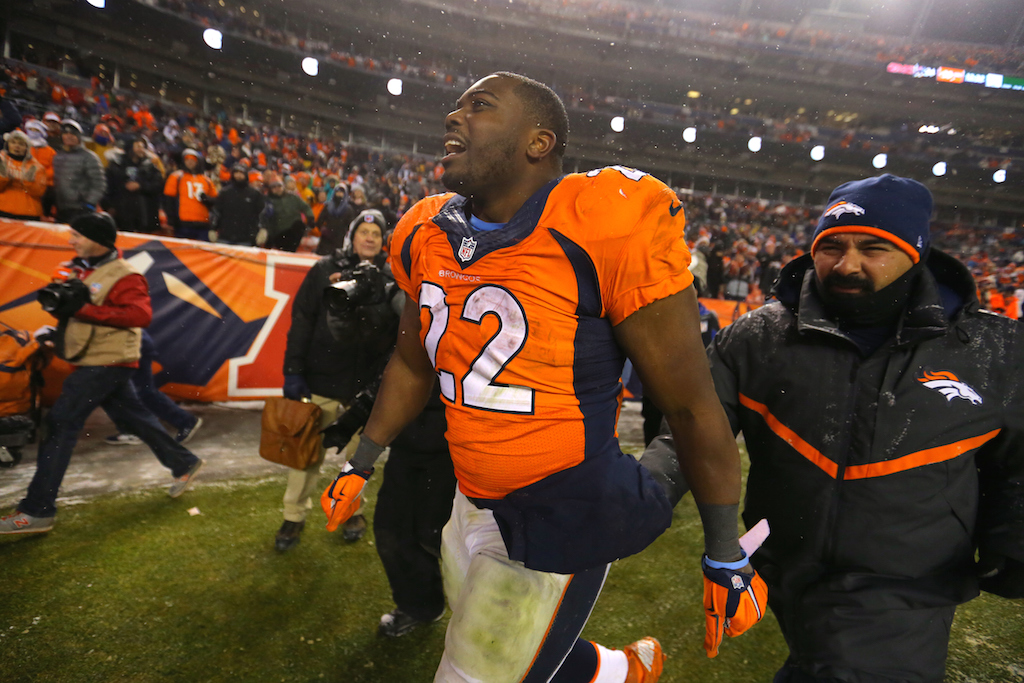 While the 2015 NFL season continues to be full of excitement and surprises, that doesn't mean it hasn't had its fair share of disappointments as well. Due to the nature of the sport itself, the chances of getting through a week of football without seeing any injuries is slim. And this past week was no exception. When a player gets injured in the NFL, it can't be taken likely. However, when it comes to the overall affect it can have on a team's performance, some players' injuries prove to be more catastrophic than others. With that in mind, here's a look at the five most serious injuries from Week 13 in the NFL.
1. Travis Benjamin, wide receiver, Cleveland Browns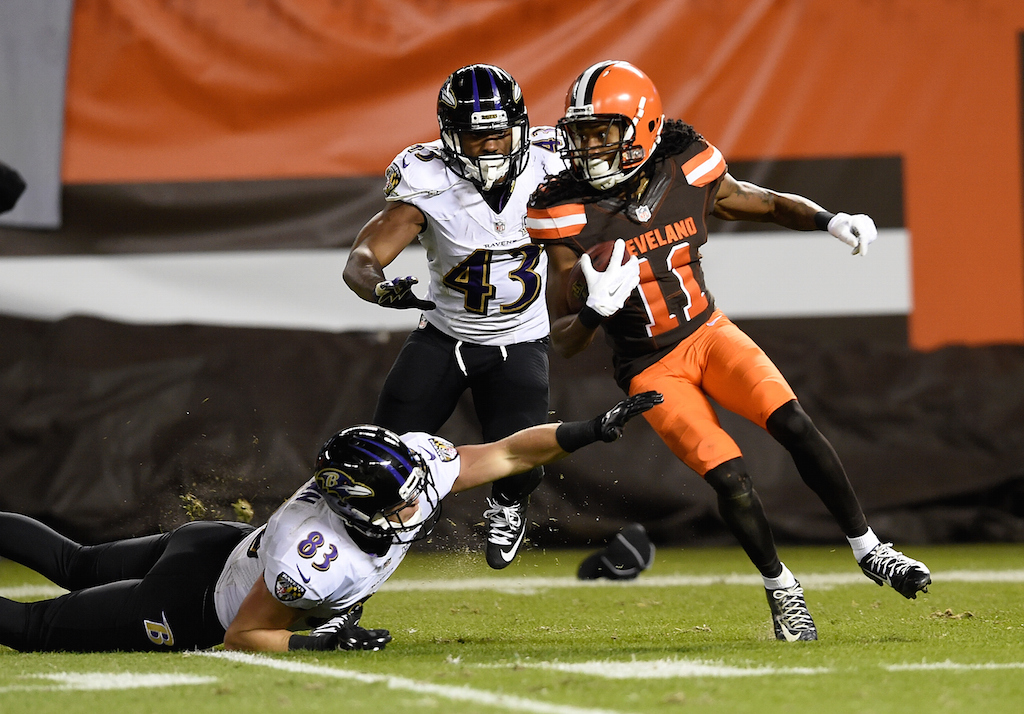 Injury: Shoulder injury
Diagnosis: Probable
After suffering a debilitating loss to the Baltimore Ravens in Week 12, the Cleveland Browns were absolutely blown out by the Cincinnati Bengals in Week 13 by a score of 37-3. Unfortunately, for a team that is now 2-10 on the season, this was hardly the only loss on the day. Browns wide receiver Travis Benjamin was forced to leave the game after injuring his shoulder early in the contest. On a positive note, the team's top wideout will not likely miss any time.
2. Harrison Smith, safety, Minnesota Vikings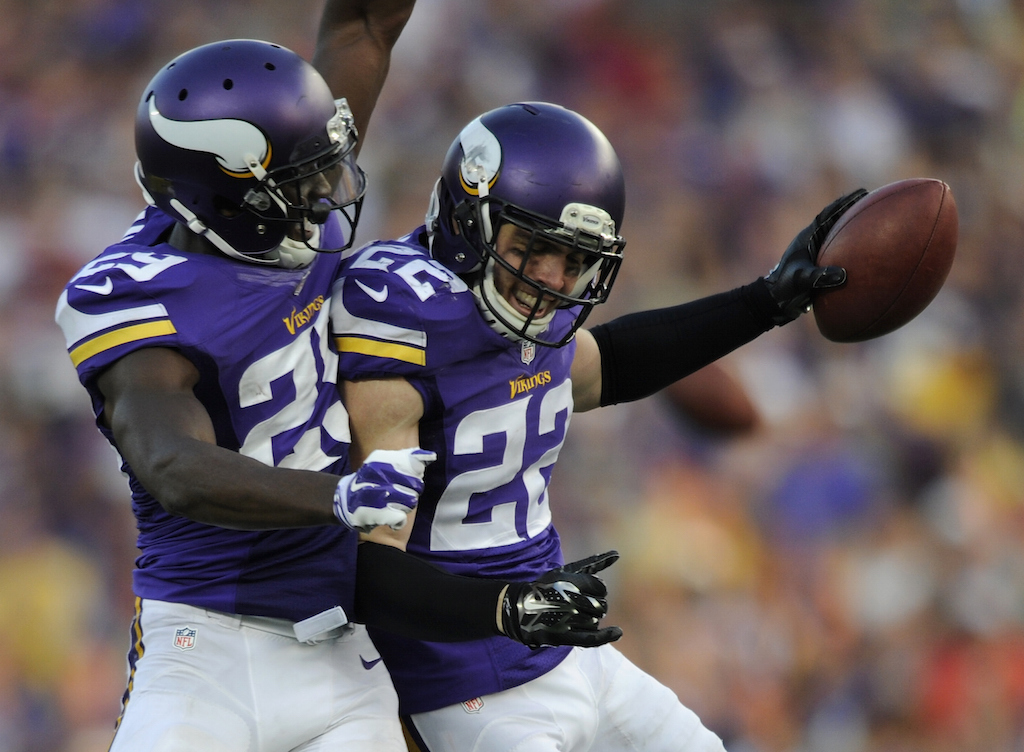 Injury: Hamstring injury
Diagnosis: Questionable
Not only were the Minnesota Vikings thoroughly clobbered by the Seattle Seahawks 38-7, but their defense took some major punishment as well. Free safety Harrison Smith (above right) had to leave the game after injuring his hamstring. With the Vikings looking at a short week, Smith's status for the team's Thursday night clash with the Arizona Cardinals remains questionable.
3. Anthony Barr, linebacker, Minnesota Vikings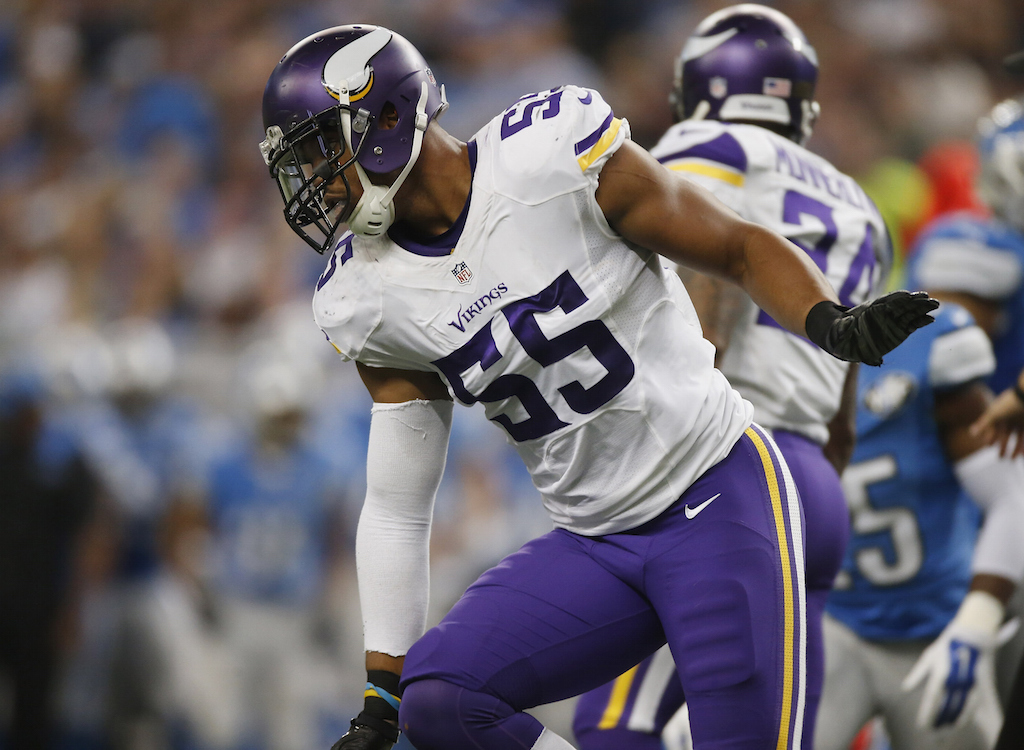 Injury: Groin injury
Diagnosis: Questionable
As we said before, the hits keep on coming for the Minnesota Vikings. Linebacker Anthony Barr was forced to leave during the first quarter of Minnesota's Week 13 matchup with Seattle after re-injuring his groin. At this point, like Smith, Barr is questionable to play against Arizona on Thursday night.
4. Matt Hasselbeck, quarterback, Indianapolis Colts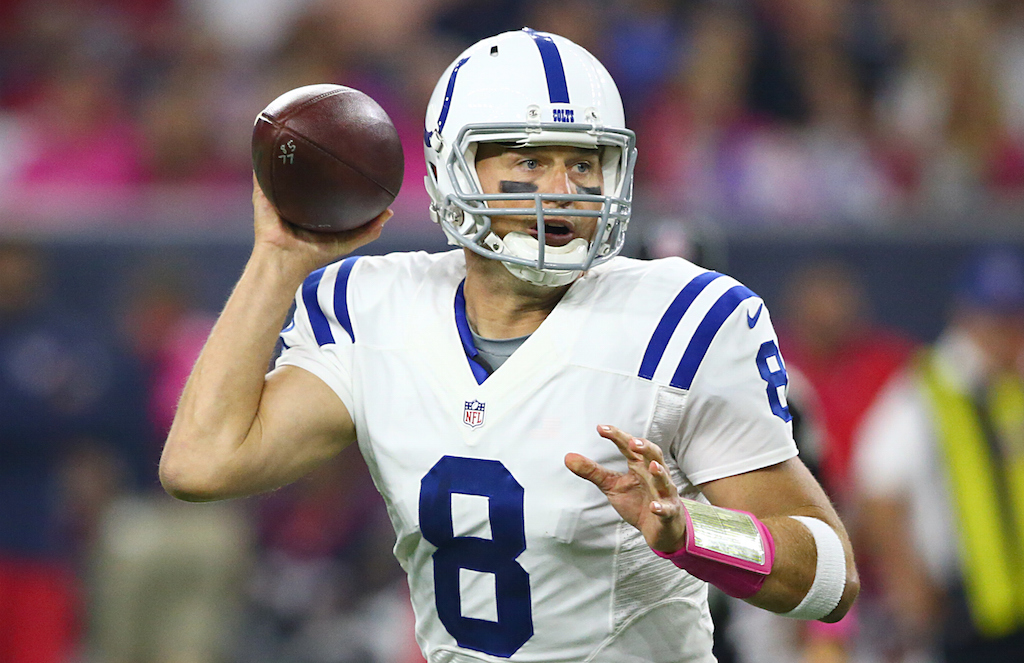 Injury: Sore/stiff neck and a mild rib separation
Diagnosis: Questionable
The Indianapolis Colts can't seem to catch a break at the quarterback position. Following Indy's embarrassing 45-10 beatdown at the hands of the Pittsburgh Steelers, the team revealed that QB Matt Hasselbeck had been "diagnosed with a stiff neck and a mild rib separation." While his status for the Colts' Week 14 matchup with the Jacksonville Jaguars remains questionable, the team does expect him to be good to go come Sunday.
5. C.J. Anderson, running back, Denver Broncos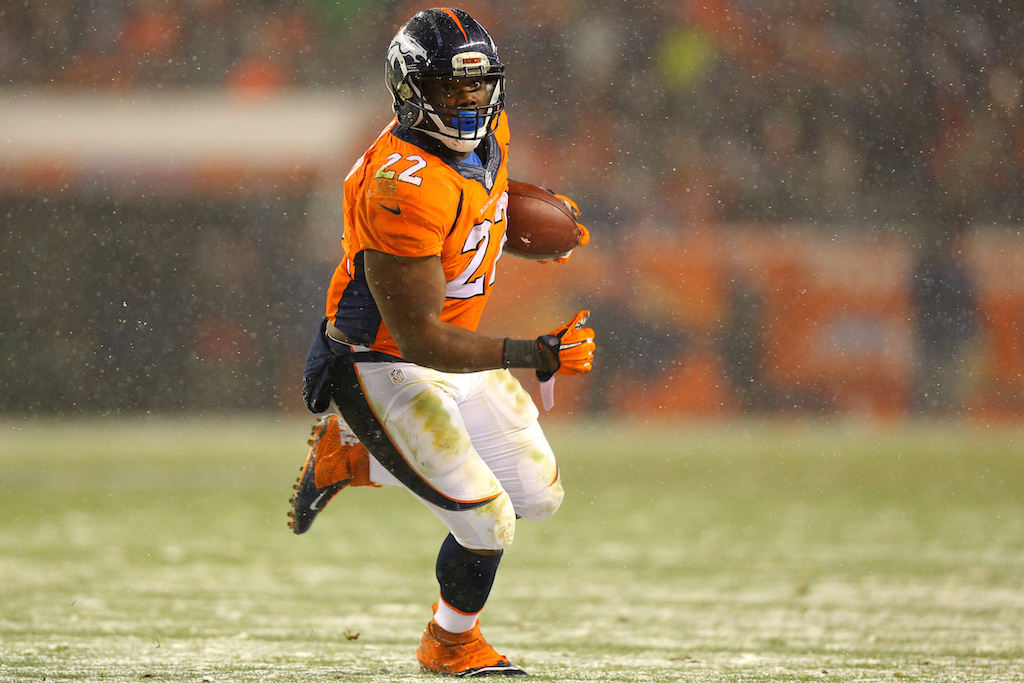 Injury: Ankle injury
Diagnosis: Day-to-day
Just when it appeared as if Broncos running back C.J. Anderson had found his groove, the injury bug showed up to ruin the party. Anderson hurt his ankle during Denver's 17-3 victory over the San Diego Chargers this past Sunday and was forced to exit the contest in the second quarter. According to Broncos coach Gary Kubiak, Anderson will be "day-to-day" as the week moves along.
All statistics courtesy of Pro-Football-Reference.com, NFL.com, and ESPN.go.com.