NFL: The 7 Most Serious Injuries From Week 1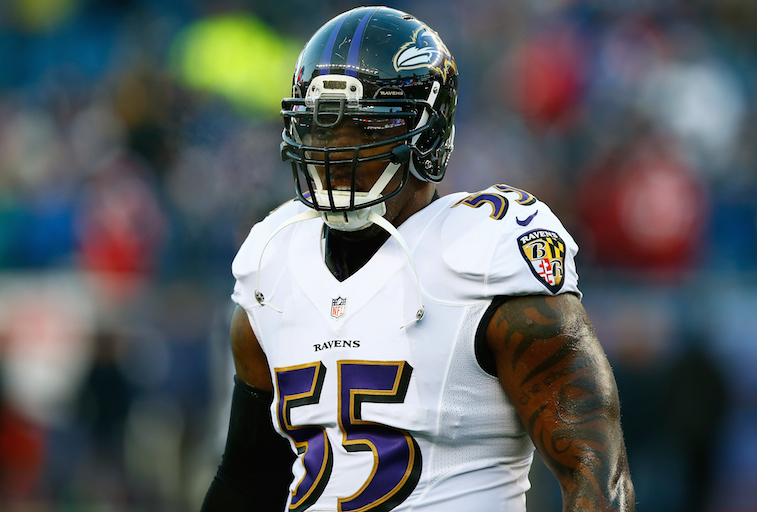 The first week of the 2015 NFL season is officially in the books. Was it everything you hoped it would be?
Of course it was. There's nothing quite like the start of a new year in the National Football League. While it's still way too premature to separate the pretenders from the contenders, it's always nice to watch games that really matter, instead of sitting through the unnecessarily long preseason, praying for the real games to get underway. They're here, and we love it.
Just because we're stoked to finally have some structure to our Sundays, that doesn't mean these games don't come without a cost. We can't forget how physically demanding and violent the game of football is. For players in the NFL, every time they put on the pads and strap on their helmets, they're essentially laying their bodies on the line. Injuries happen; they're a part of the game. And, unfortunately, Week 1 of this NFL season was a clear reminder of that.
As much as we'd love to see teams come out of every week completely unscathed, that's not exactly realistic. While these clubs never want to lose any of their players, it's clear that some individuals are more difficult to replace that others. With that in mind, here's a look at the seven most serious injuries from Week 1 of the 2015 NFL season.
1. Josh McCown, quarterback, Cleveland Browns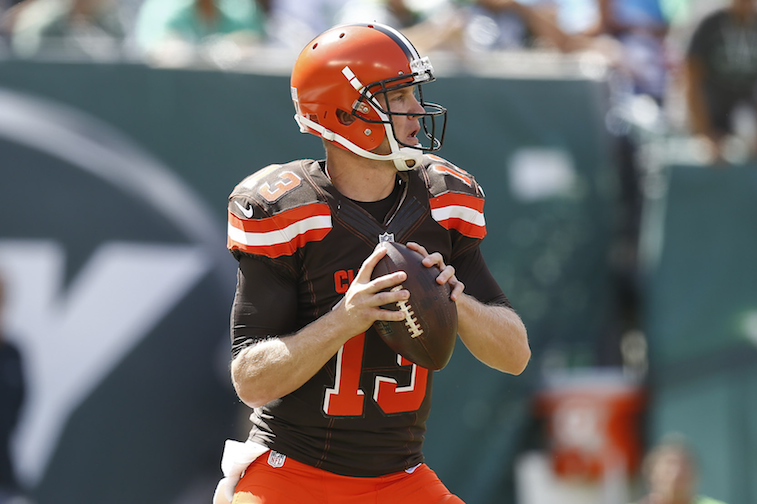 Injury

: Concussion

Diagnosis

: Out indefinitely
Josh McCown was brought over to the Cleveland Browns to be the team's starting quarterback, but after suffering a concussion during the team's regular-season opener against the New York Jets his time in that role may be short lived. The injury occurred late in the first as the QB tried to scramble for a touchdown, only to get hit in the air as he dove for the goal line. While nothing is set in stone, the Browns appear to be preparing Johnny Manziel to be the team's starter for their Week 2 matchup against the Tennessee Titans.
2. Terrell Suggs, linebacker, Baltimore Ravens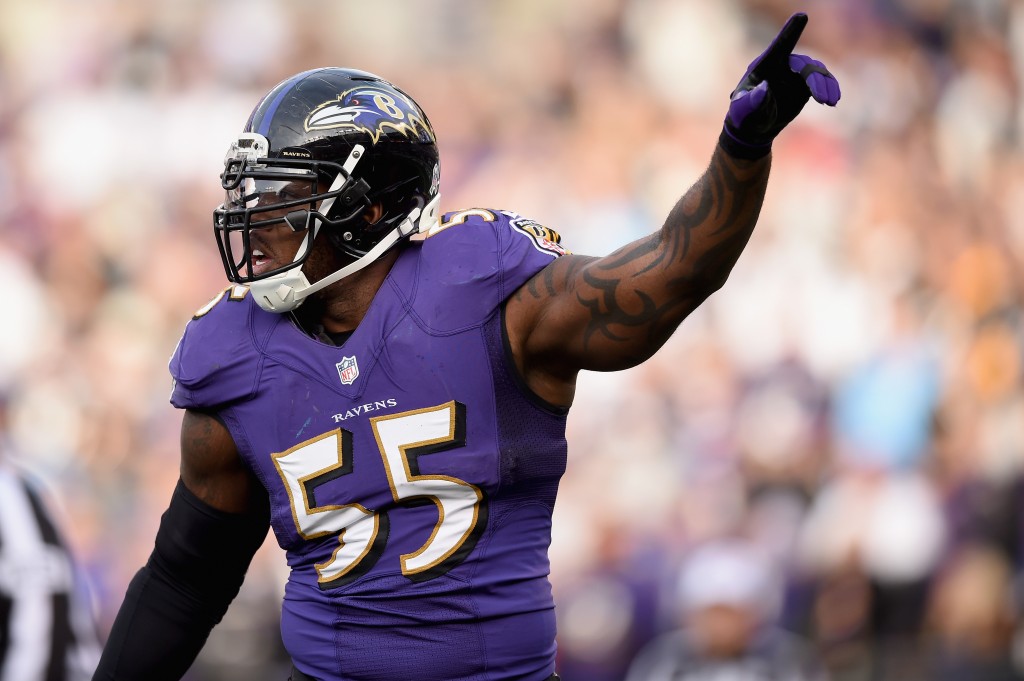 Injury

: Torn Achilles

Diagnosis

: Out for the season
Not only did the Baltimore Ravens lose a hard-fought opening game against the Denver Broncos by a score of 19-13, but they also lost one of their emotional leaders in the process. After tearing his Achilles tendon in Week 1, the 2015 season is officially over for outsider linebacker Terrell Suggs. It will be interesting to see how the Ravens respond to this sort of crushing loss.
3. Luke Kuechly, linebacker, Carolina Panthers
Injury

: Concussion

Diagnosis

: Out indefinitely
Since coming into the league in 2012, all Luke Kuechly has done is make two Pro Bowls, be named First-Team All-Pro twice, tackle everything in his path, and establish himself as one of the NFL's best linebackers. Unfortunately, after suffering a concussion in Week 1 against the Jacksonville Jaguars, there's no telling how long the Carolina Panthers will be without their top defensive player. His status for Week 2 will all depend on how he progresses in the NFL's concussion protocol.
4. DeSean Jackson, wide receiver, Washington Redskins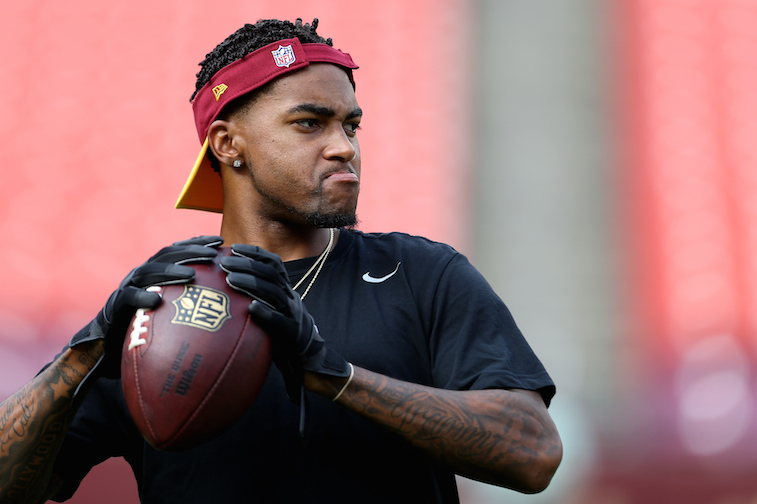 Injury

: Injured hamstring

Diagnosis

: Out 3-4 weeks
The Washington Redskins could be without star wide receiver DeSean Jackson for three to four weeks after the speedster injured his hamstring during the team's opening-game loss against the Miami Dolphins. For a competitor like Jackson, this has to be extremely frustrating. After all, he also had to miss the majority of the preseason with a shoulder injury.
5. T.Y. Hilton, wide receiver, Indianapolis Colts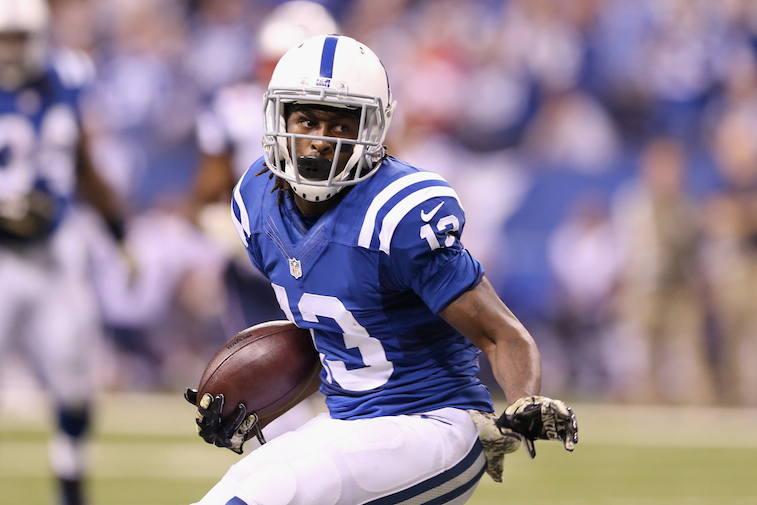 Injury

: Knee bruise

Diagnosis

: Day-to-day
The 2015 season is off to a less than favorable start for the Indianapolis Colts. First they lose their opening game against the Buffalo Bills 27-13, and now they could potentially be without T.Y. Hilton for an extended period of time. The star wideout bruised his knee during the fourth quarter of the team's Week 1 loss. While Hilton is believed to be day-to-day, the team is prepared to be cautious with his recovery. As a result, there is a chance he could miss one to two games.
6. Derek Carr, quarterback, Oakland Raiders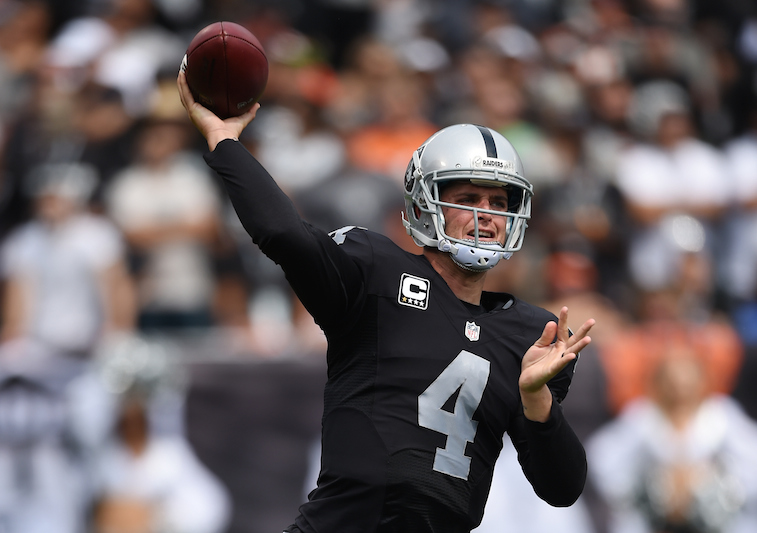 Injury

: Bruised thumb

Diagnosis

: Questionable for Week 2
While quarterback Derek Carr had to leave the game after injuring the thumb on throwing hand, the Oakland Raiders may have dodged a bullet on this one. An MRI on Monday revealed that Carr had nothing more than a bruise. His status for the team's Week 2 game against the Baltimore Ravens is still up in the air. However, considering how bad the injury could have been, we'd say the Raiders are feeling pretty lucky.
7. Dez Bryant, wide receiver, Dallas Cowboys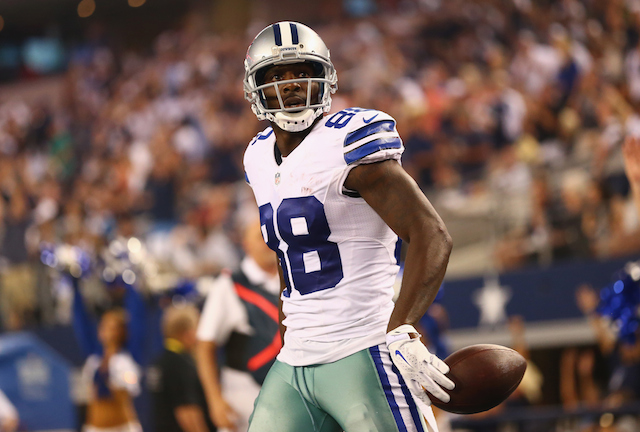 Injury

: Broken right foot

Diagnosis

: Out 4-6 weeks
The Dallas Cowboys came back to defeat the New York Giants in their Sunday night matchup by a score of 27-26, however, they did lose their top offensive weapon in the process. Early Monday morning, Dez Bryant underwent foot surgery to repair the fractured fifth metatarsal in his right foot. The Dallas Cowboys expect to be without their No. 1 wideout for four to six weeks. With a game against division rival Philadelphia on the horizon, this injury couldn't have come at a worse time for The Boys.
All statistics are courtesy of Pro-Football-Reference.com, ESPN.go.com, and NFL.com.