NFL: The 7 Most Serious Injuries From Week 12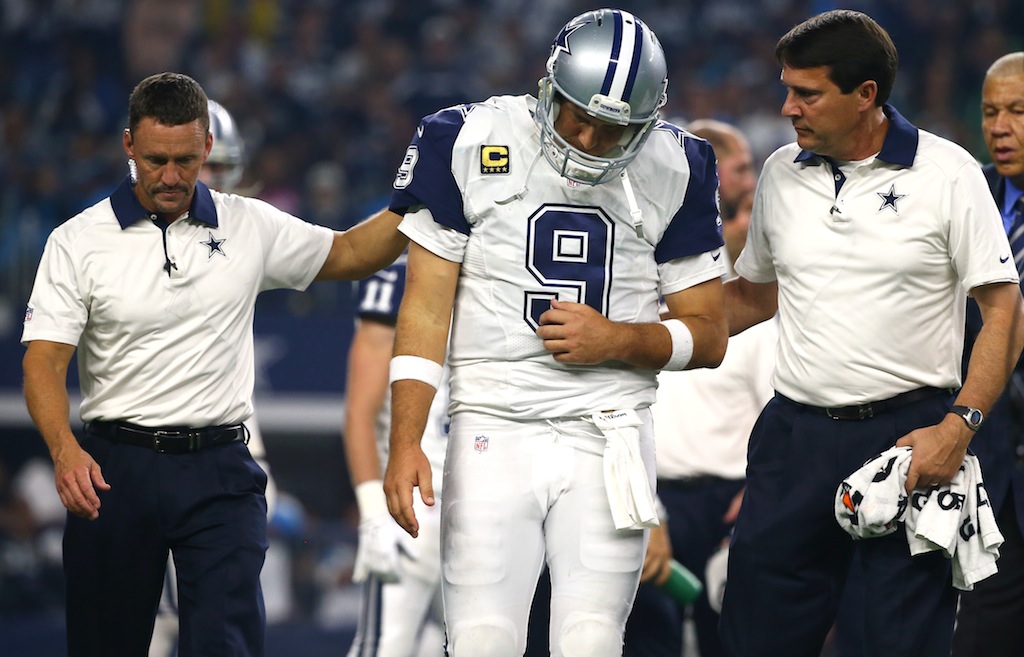 The 2015 NFL season provides us with thrills and excitement on a weekly basis. Unfortunately, as we've learned all too well, we don't get to enjoy the highs without also suffering through the lows. This season, the National Football League has endured its fair share of player injuries.
Despite all the measures put into place to prevent this from happening, we know that in a game as physical as football, there is only so much we can do. Still, that doesn't mean we aren't taken aback each and every time we see a player get hurt — especially when it seems to happen quite often.
For those hoping this latest week of play would see a decline in player injuries, we hate to be the bearer of bad news. The exact opposite actually happened. While some teams can overcome these recent setbacks, others may struggle to adjust to life without some of their key players. With that in mind, here's a look at the seven most serious injuries from Week 12 in the NFL.
1. Tyler Eifert, tight end, Cincinnati Bengals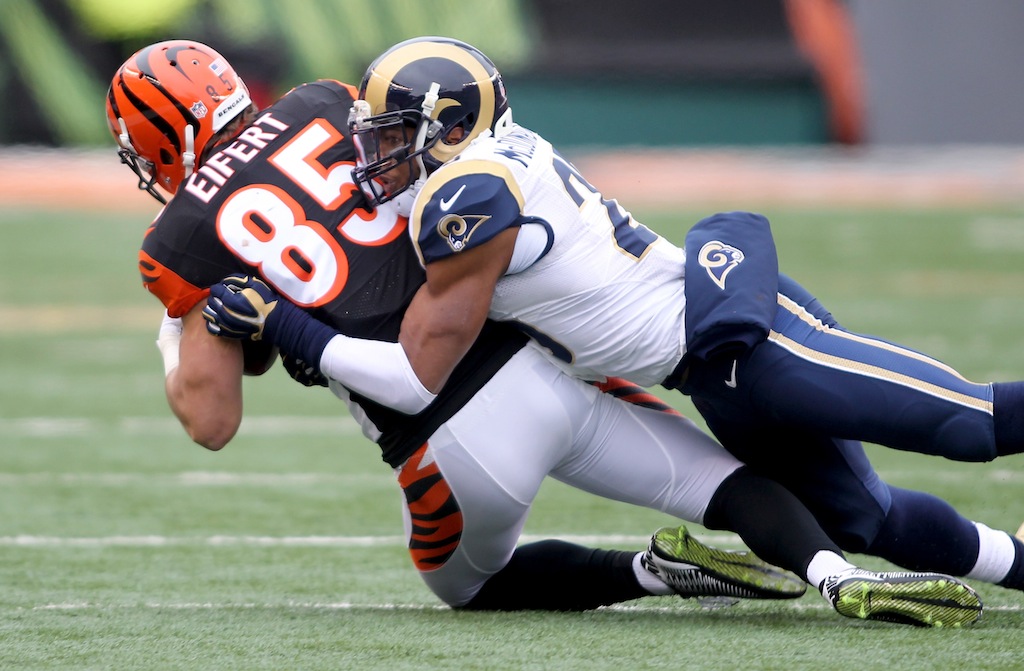 Injury: Stinger
Diagnosis: Questionable
Despite defeating the St. Louis Rams 31-7 and improving their record to 9-2 on the year, the Cincinnati Bengals suffered quite the scare in Week 12 when tight end Tyler Eifert left the game in the third quarter after suffering a stinger. While his status for the Bengals' Week 13 clash against the Cleveland Browns is questionable, the good news is that, according to ESPN NFL Insider, Adam Schefter, tests on Eifert's neck revealed no structural damage.
2. Ben Roethlisberger, quarterback, Pittsburgh Steelers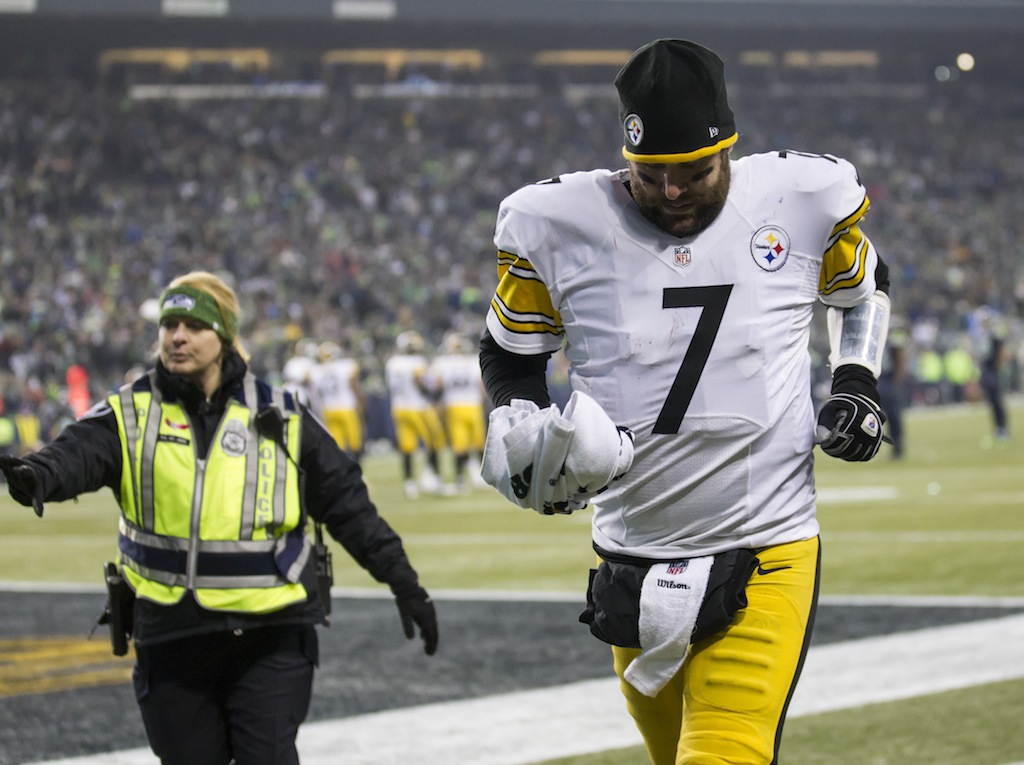 Injury: Self-reported concussion symptoms
Diagnosis: Questionable
In a prime example of knowing that it's "better to be safe than sorry," quarterback Ben Roethlisberger entered into the NFL's concussion protocol after self-reporting symptoms during the fourth quarter of the Pittsburgh Steelers' Week 12 matchup against the Seattle Seahawks. Contrary to how Roethlisberger is feeling, there is no way he'll step back onto the field until he's medically cleared to play.
3. Justin Houston, linebacker, Kansas City Chiefs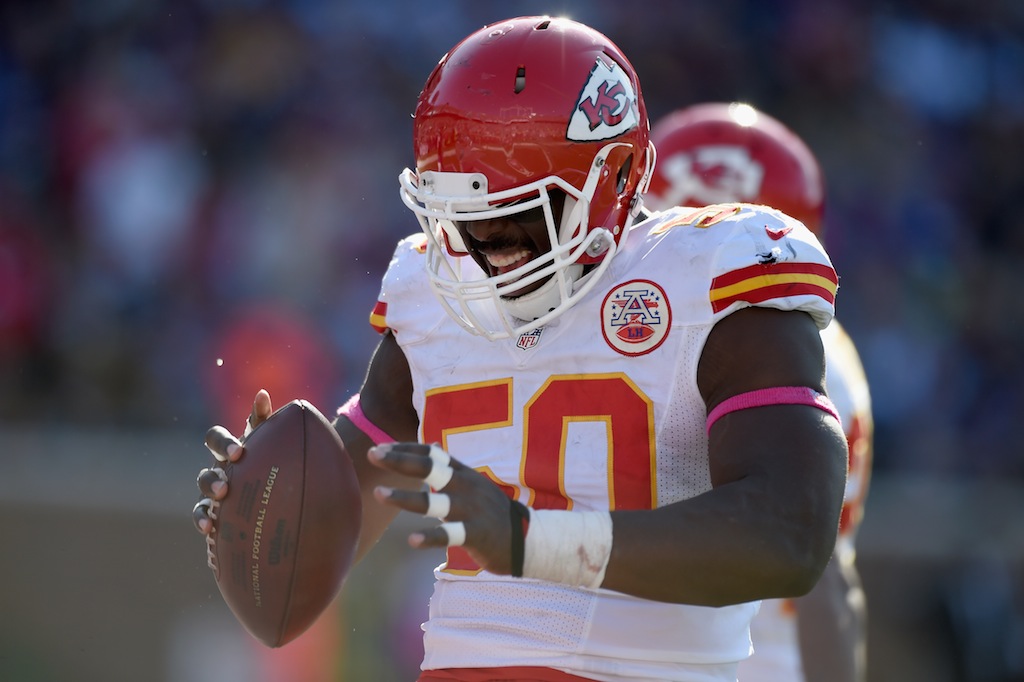 Injury: Sprained PCL
Diagnosis: Week-to-week
While Kansas City Chiefs linebacker Justin Houston was forced to leave the game this past Sunday with a knee injury, the good news is that, per NFL.com's Ian Rapoport, the injury is believed to be a minor one. Initial tests revealed that Houston suffered a PCL sprain. With an injury like this, his status is considered week-to-week.
4. Tony Romo, quarterback, Dallas Cowboys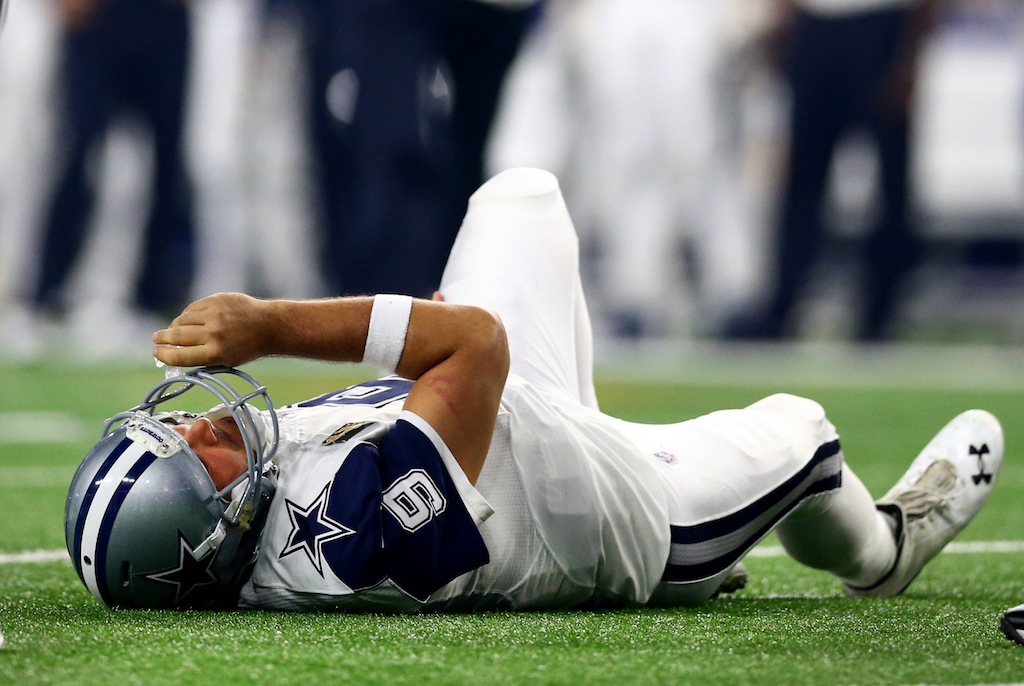 Injury: Fracture in his left collarbone
Diagnosis: Out for the season
For the second time this year, Tony Romo suffered a fracture in his left collarbone. This time, however, the injury he sustained during the team's 33-14 Thanksgiving Day loss to the Carolina Panthers officially ended his season. Looks like a miraculous comeback just wasn't in the cards for the Dallas Cowboys in 2015.
5. Chris Johnson, running back, Arizona Cardinals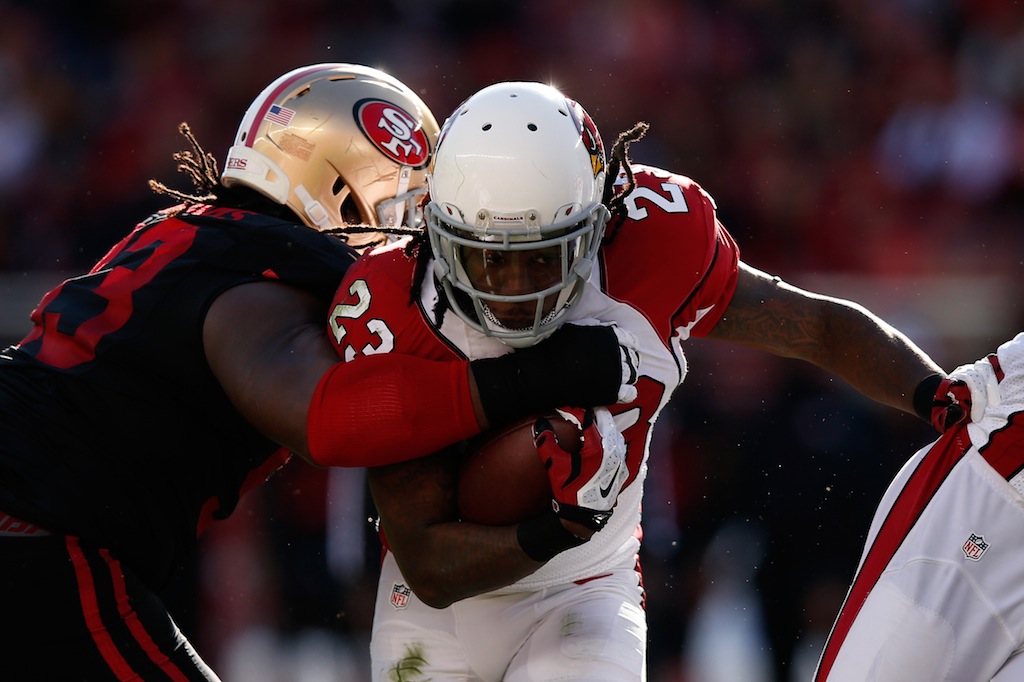 Injury: Broken tibia
Diagnosis: Expected to miss six to eight weeks
Although the Arizona Cardinals left San Francisco with a 19-13 victory, they may have actually lost more than they won. As Fox Sports' Jay Glazer reported, running back Chris Johnson — who is currently fourth in the NFL in rushing with 814 yards — suffered a fractured tibia and is expected to miss an extended period of time (possibly six to eight weeks). An injury like this has the potential to derail Arizona's entire 2015 campaign. We guess it's time to see what this team is truly made of.
6. Jimmy Graham, tight end, Seattle Seahawks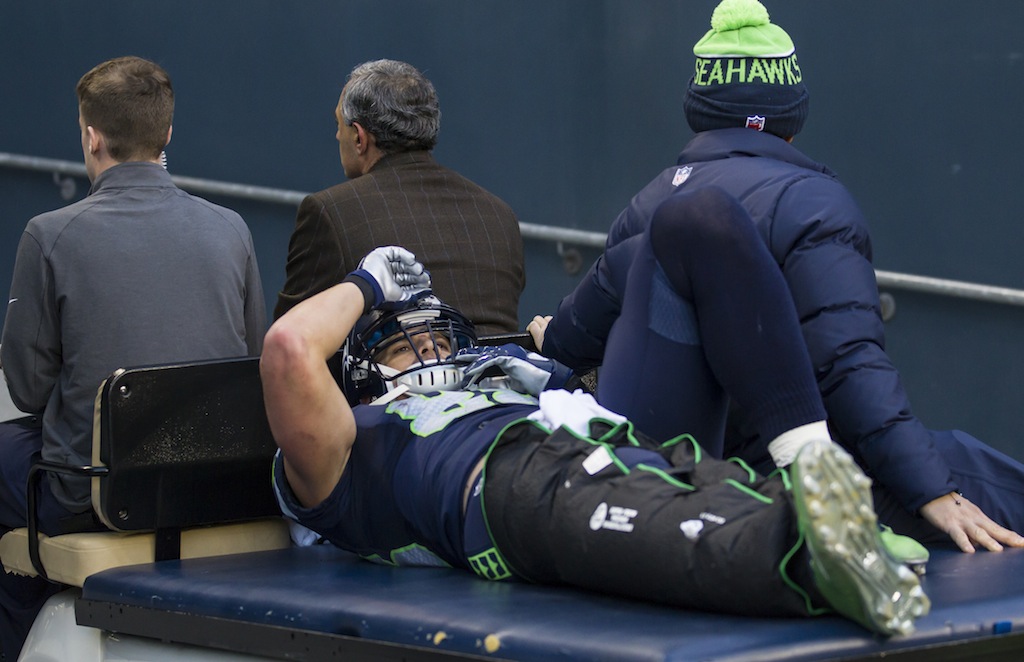 Injury: Torn patellar tendon
Diagnosis: Out for the season
During his team's 39-30 victory over the Pittsburgh Steelers in Week 12, tight end Jimmy Graham suffered a tear to the patellar tendon in his right knee. Unfortunately for all parties involved, the injury will require surgery. As a result, the 29-year-old's disappointing first season with the Seattle Seahawks has officially come to an end.
7. Rob Gronkowski, tight end, New England Patriots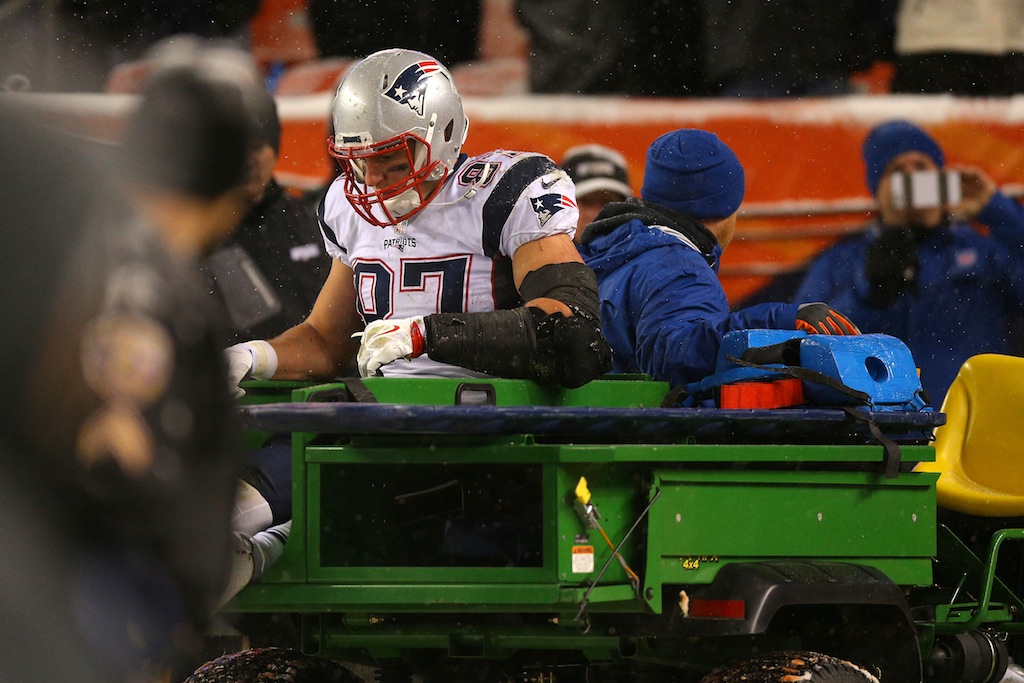 Injury: Minor knee strain
Diagnosis: Week-to-week
The New England Patriots fell to the Denver Broncos 30-24 in overtime on Sunday night, suffering their first defeat of the season. But it could have been a whole lot worse. When superstar Rob Gronkowski was carted off the field after injuring his knee, it appeared as if the Pats had finally encountered the kind of injury they wouldn't be able to overcome. However, after an MRI revealed that Gronk only had a bruised knee — considered a "minor knee strain" — and no tears, the All-Pro is now considered week-to-week. Rest easy, Pats fans. Your dream to repeat as Super Bowl champs is still alive.
All statistics courtesy of Pro-Football-Reference.com, NFL.com, and ESPN.go.com.