NFL: The 7 Most Serious Injuries From Week 2
If you play in the NFL, you can get injured at any time. The game of football — especially at the highest level — is brutal, physical, and unforgiving. And everyone knows it. While this situation contributes to the entertainment for fans and commentators (higher risk equals higher reward), it's a little harder on those who opt to put on the pads, strap on their helmets and put their bodies at risk each and every time they step out onto the field.
We may only be in the infancy of the 2015 season, but already we've seen some fairly significant injuries take place. Some teams will find the means to overcome their latest adversity. Others, however, may not be so lucky. With another week of the NFL season now officially in the rearview mirror, here's a look at the seven most serious injuries from Week 2
1. Drew Brees, quarterback, New Orleans Saints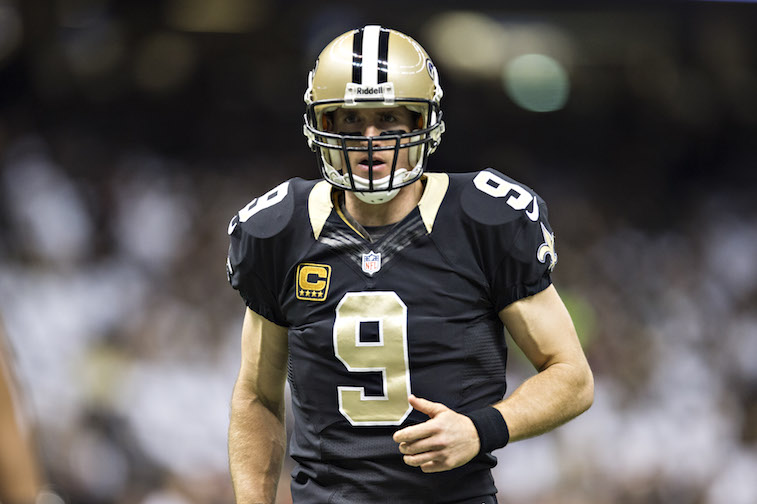 Injury

: Bruised rotator cuff

Diagnosis

: Questionable
After losing to the Tampa Bay Buccaneers 26-19 in Week 2 , the New Orleans Saints faced an even more precarious situation: potentially losing quarterback Drew Brees. Fortunately, however, an MRI on Monday revealed that Brees' suffered only a bruised rotator cuff, and not a more serious shoulder injury. Still, the QB's status for the team's upcoming game at Carolina remains uncertain.
2. Matthew Stafford, quarterback, Detroit Lions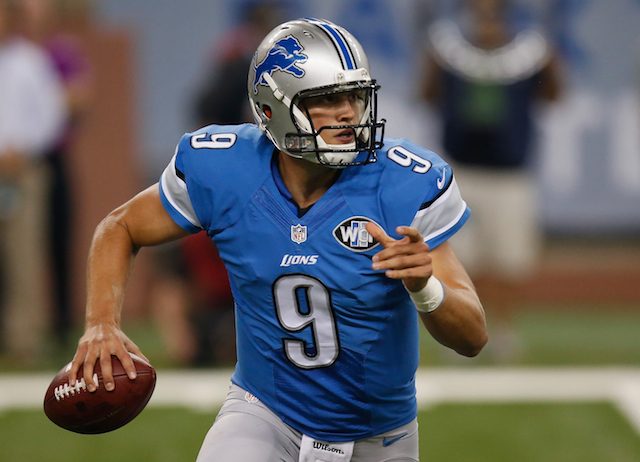 Injury

: Injured Ribs

Diagnosis

: Questionable
Detroit Lions quarterback Matthew Stafford took an absolute beating during the team's Week 2 loss to the Minnesota Vikings. While no one would discuss the severity of Stafford's injured ribs, and the QB claims he's OK, his status for the team's Week 3 matchup against the Denver Broncos remains a mystery.
3. Jay Cutler, quarterback, Chicago Bears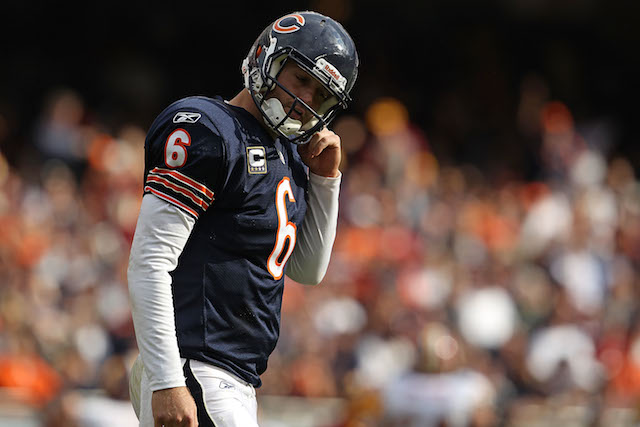 Injury

: Hamstring injury

Diagnosis

: Out at least 2 weeks
During the Chicago Bears' 48-23 loss to the Arizona Cardinals, quarterback Jay Cutler suffered a strained hamstring. While the team did not announce a timetable for his return, ESPN's Adam Schefter was told by sources that the quarterback will miss at least two weeks because of the injury. With Cutler out of the lineup, the Bears will turn to backup quarterback Jimmy Clausen.
4. Eddie Lacy, running back, Green Bay Packers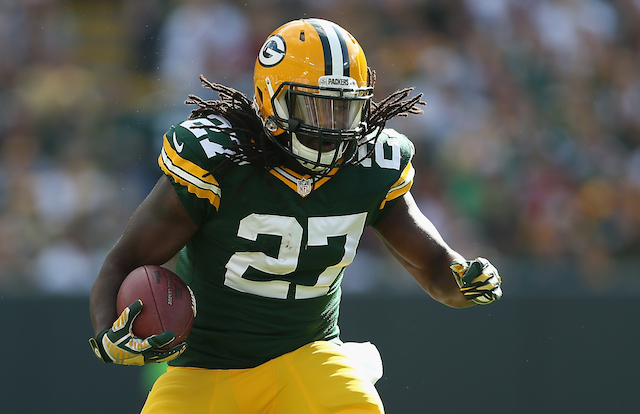 Injury

: Sprained ankle

Diagnosis

: Questionable
While Green Bay's running back Eddie Lacy sprained his ankle during the team's 27-17 victory over the Seattle Seahawks on Sunday night, the team doesn't expect him to be out of the lineup too long. In fact, he may be good to go for the Packers' game against the Kansas City Chiefs on September 28. Considering the team already lost wideout Jordy Nelson for the season, we're not sure how superstar Aaron Rodgers could handle losing another one of his key weapons. Fortunately, as of right now, he won't have to find out.
5. Vontae Davis, cornerback, Indianapolis Colts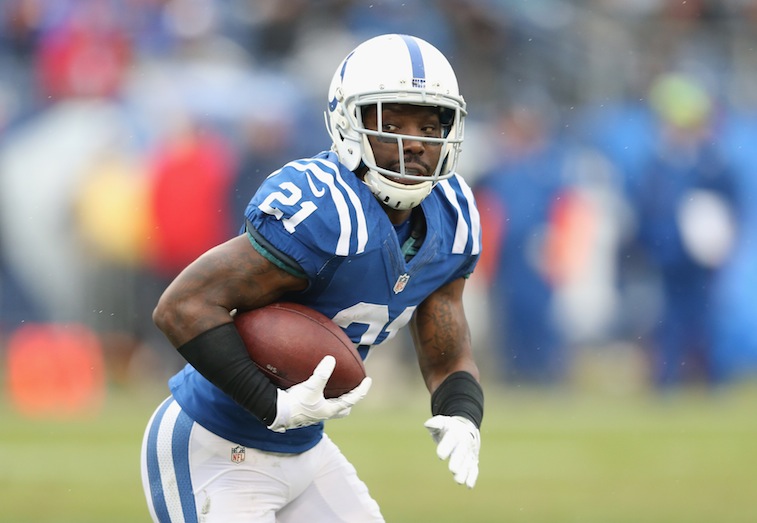 Injury

: Concussion

Diagnosis

: Out
Not only did the Indianapolis Colts fall to 0-2 on the season following their Monday night loss at home to the New York Jets, but they also lost cornerback Vontae Davis to a concussion in the process. With this team already failing to live up to preseason expectations, it can ill afford to be without its top defensive back for an extended period of time.
6. Kiko Alonso, linebacker, Philadelphia Eagles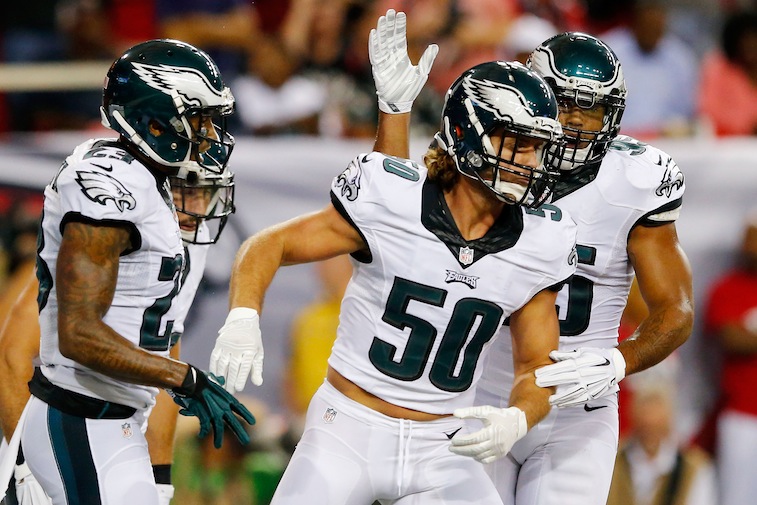 Injury

: ACL sprain

Diagnosis

: Out 2-4 weeks
The Philadelphia Eagles may have suffered an abysmal 20-10 loss to the Dallas Cowboys this past Sunday, but at least linebacker Kiko Alonso's knee injury doesn't appear to be as bad as originally believed. Per Howard Eskin of 94 WIP and Les Bowen of the Daily News, the middle linebacker just suffered an ACL sprain. If reports are correct, this injury should only keep him out of the lineup for two to four weeks.
7. Tony Romo, quarterback, Dallas Cowboys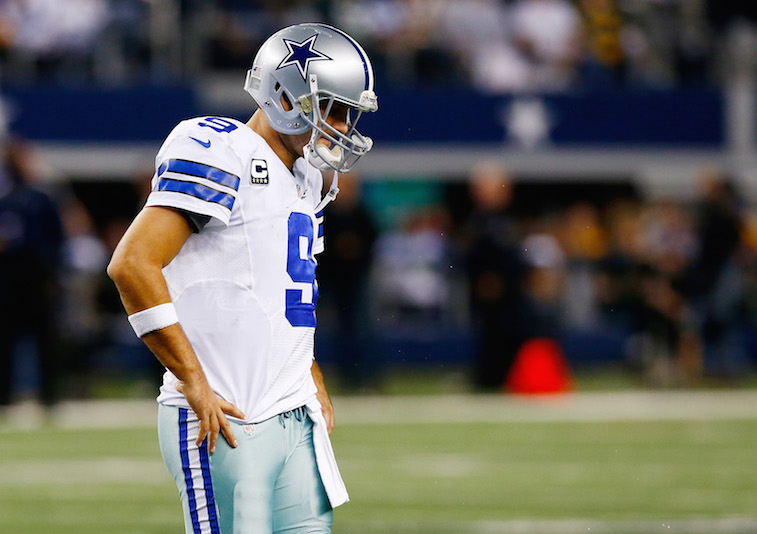 Injury

: Fractured clavicle

Diagnosis

: Out 8 weeks
Although Dallas Cowboys quarterback Tony Romo broke his left collarbone during his team's 20-10 victory over the Philadelphia Eagles, Cowboys fans can rest assured knowing that their star quarterback will not need to have surgery. Unfortunately, however, the injury to his clavicle will keep him off the field for eight weeks.
All statistics are courtesy of Pro-Football-Reference.com, ESPN.go.com, and NFL.com.