NFL: The 7 Most Serious Injuries From Week 6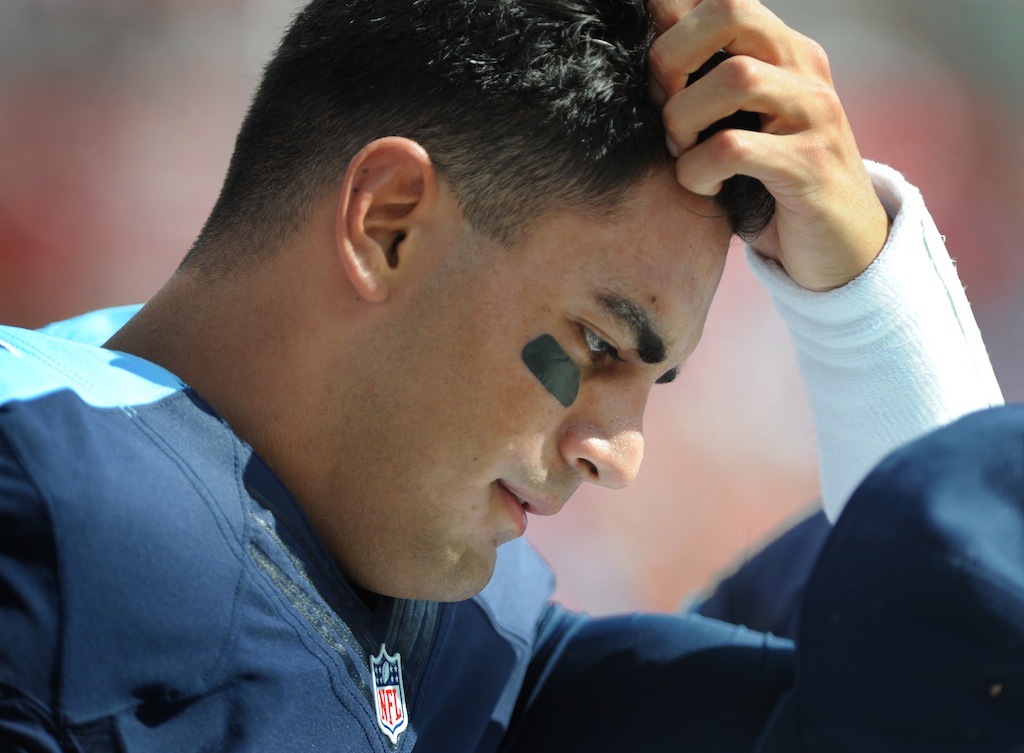 While we will never get tired of watching the best football players in the world suit up and take the field of battle, we do wish that playing this sport didn't come at such a cost.
No matter what rules are installed by the NFL to make the game more safe, unfortunately, things happen. And considering not all injuries are caused by physical contact, there's only so much the league can do to protect the safety of its players.
It should come as no surprise that plenty of players suffered injuries during Week 6 of the 2015 season. Although no one wants to see anyone get injured, it's true that some injuries will affect teams more so than others. Here's a look at the seven most serious injuries from Week 6 in the NFL.
1. Michael Vick, quarterback, Pittsburgh Steelers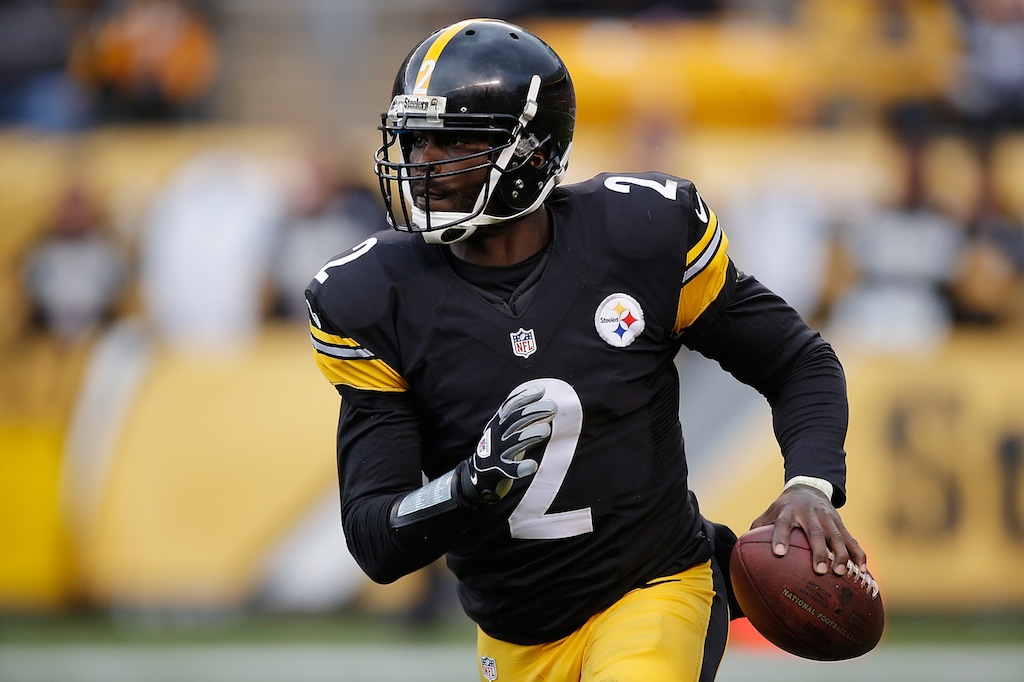 Injury: Small hamstring tear
Diagnosis: Questionable
While Michael Vick hasn't been playing that well since taking over for injured QB Ben Roethlisberger, and the Pittsburgh Steelers did rally behind third-string quarterback Landry Jones to beat the Arizona Cardinals 25-13, it's not as if the team wanted to see their backup face his own set of injuries. Unfortunately, after Vick suffered a small tear in his hamstring in Week 6, that appears to be the case. Vick will test out his leg later in the week, but according to NFL Network's Aditi Kinkhabwala, the QB doesn't think he'll be ready to go for Week 7.
2. Shane Ray, linebacker, Denver Broncos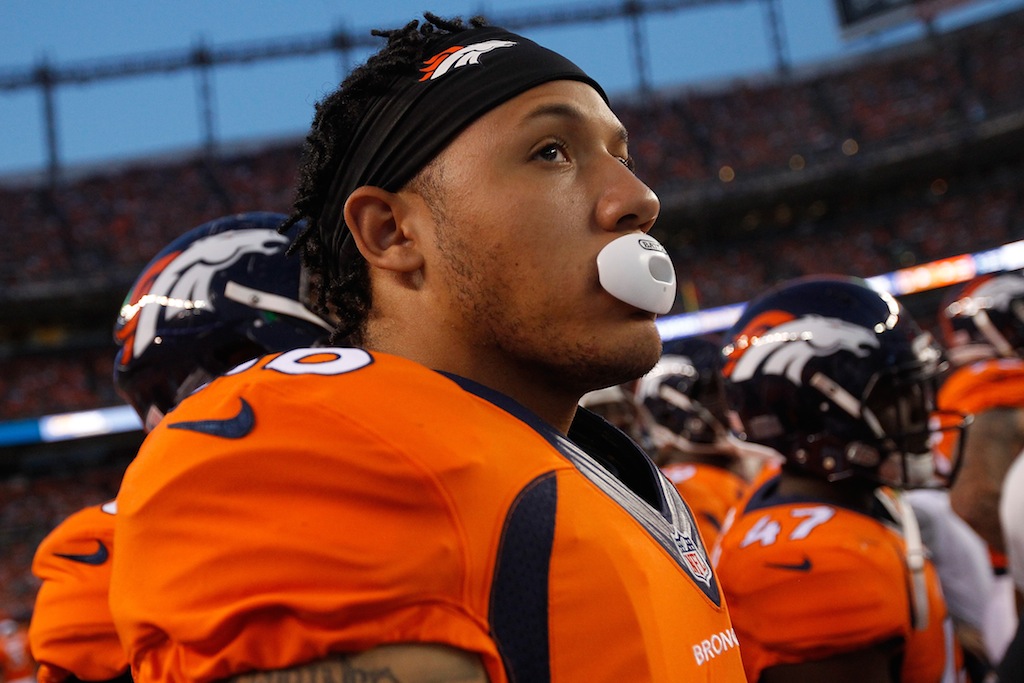 Injury: Sprained MCL
Diagnosis: Out
Despite defeating the Cleveland Browns 26-23 in overtime and improving their record to 6-0 on the year, the Denver Broncos lost a vital part of their ferocious defense. Rookie linebacker Shane Ray was forced to leave the game in the second quarter with a right knee injury. It is believed the former Missouri Tiger suffered a right MCL sprain — an injury that should keep him off the field for four to six weeks. Considering how much Denver has already had to rely on its defense, this couldn't have come at a worse time.
3. Sammy Watkins, wide receiver, Buffalo Bills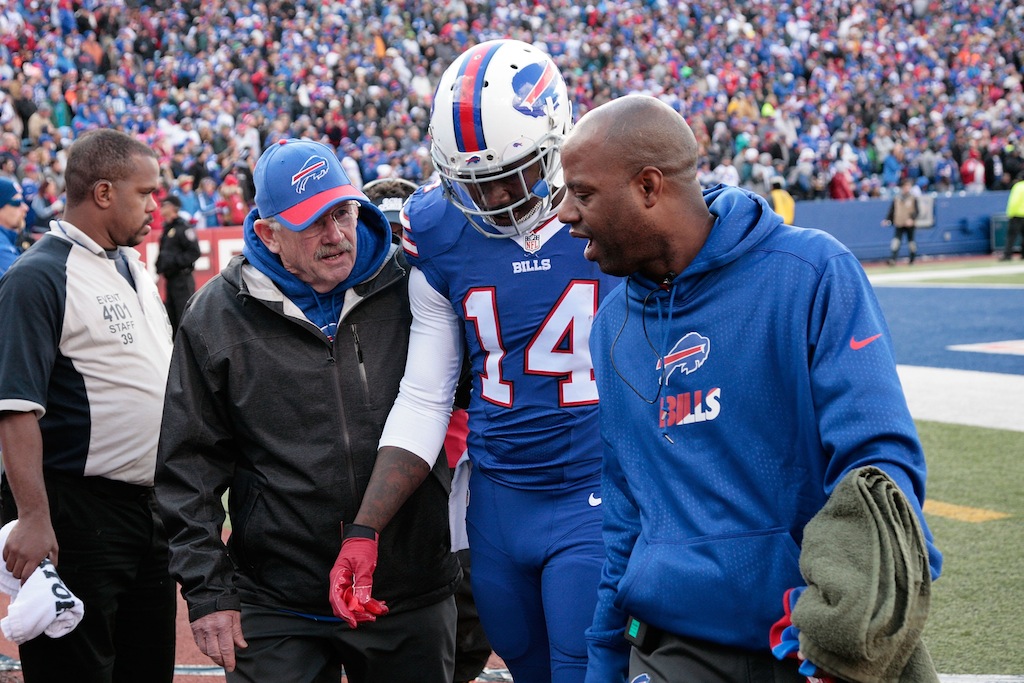 Injury: Ankle injury
Diagnosis: Doubtful for Week 7
As explosive as Sammy Watkins has been at times, none of that matters if he can't manage to stay on the field on a consistent basis. One week after complaining that the Bills need to target him more, the second-year wideout injured his ankle during the team's Week 6 loss to the Cincinnati Bengals. While the injury is being reported as a sprain, it is still doubtful that he plays in Buffalo's upcoming Week 7 game in London.
4. Jeremy Maclin, wide receiver, Kansas City Chiefs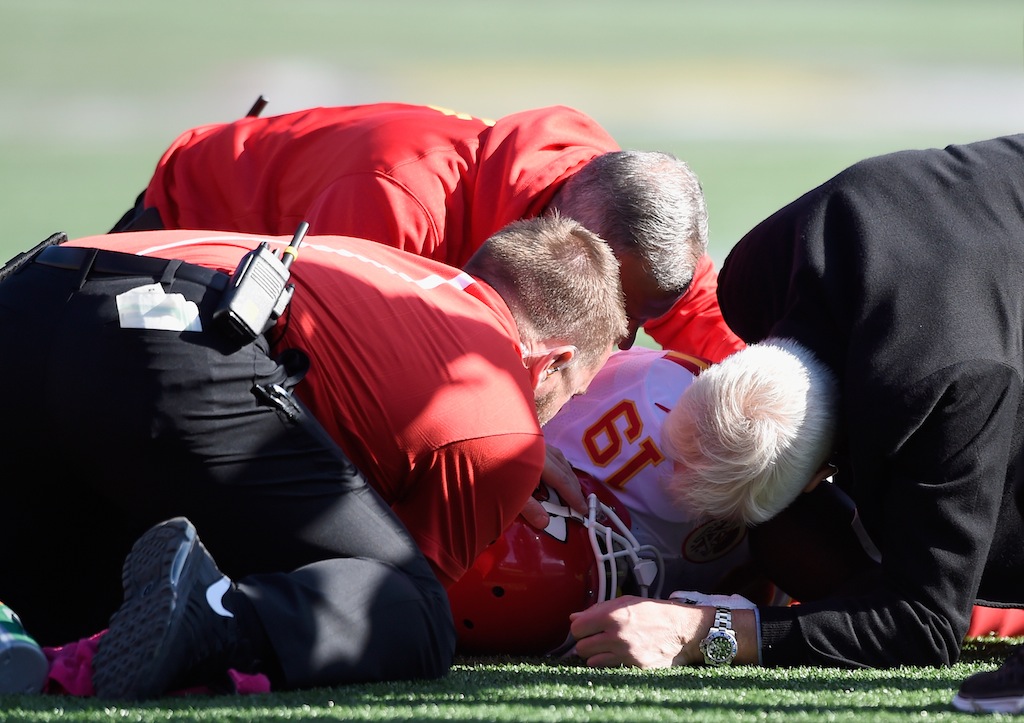 Injury: Concussion
Diagnosis: Questionable
Not only did the Kansas City Chiefs lose to the Minnesota Vikings 16-10 this past weekend, but they also had to deal with losing wide receiver Jeremy Maclin to a concussion. At this point, the only way the former Philadelphia Eagle will get back on the field is if he passes the concussion protocol.
5. Eric Weddle, safety, San Diego Chargers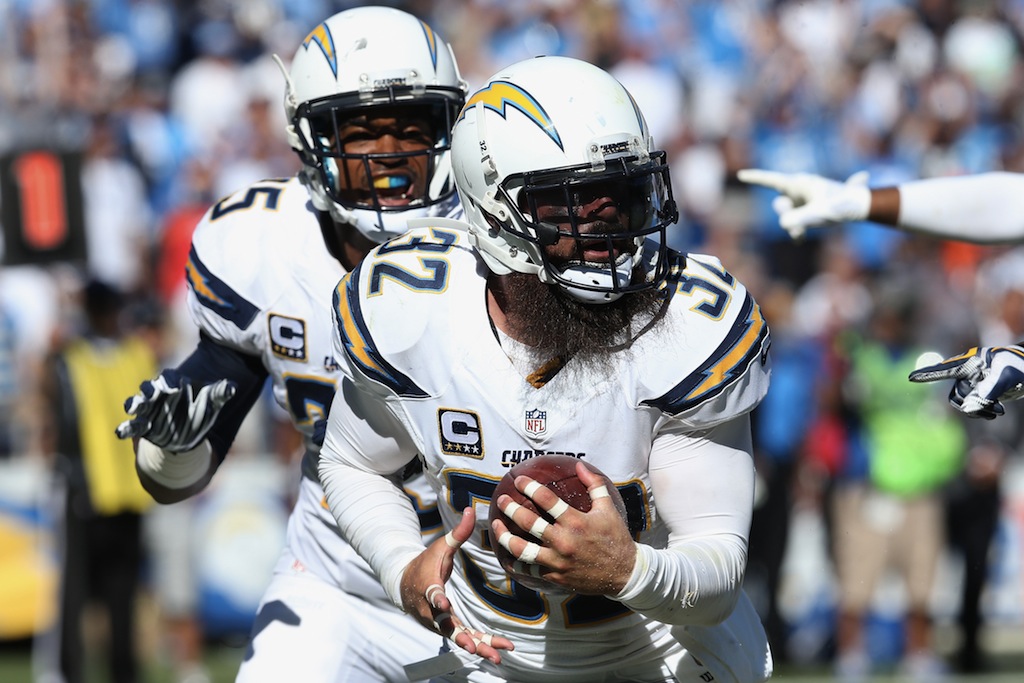 Injury: Groin injury
Diagnosis: Questionable
The San Diego Chargers may be forced to endure a stretch of time without safety Eric Weddle, who injured his groin late in the team's 27-20 loss to the Green Bay Packers. Per ESPN, Weddle played 961 snaps last season, and has averaged 937 snaps during the regular season since 2008. Considering how reliable he's been, this would be a big loss for the Chargers.
6. Emmanuel Sanders, wide receiver, Denver Broncos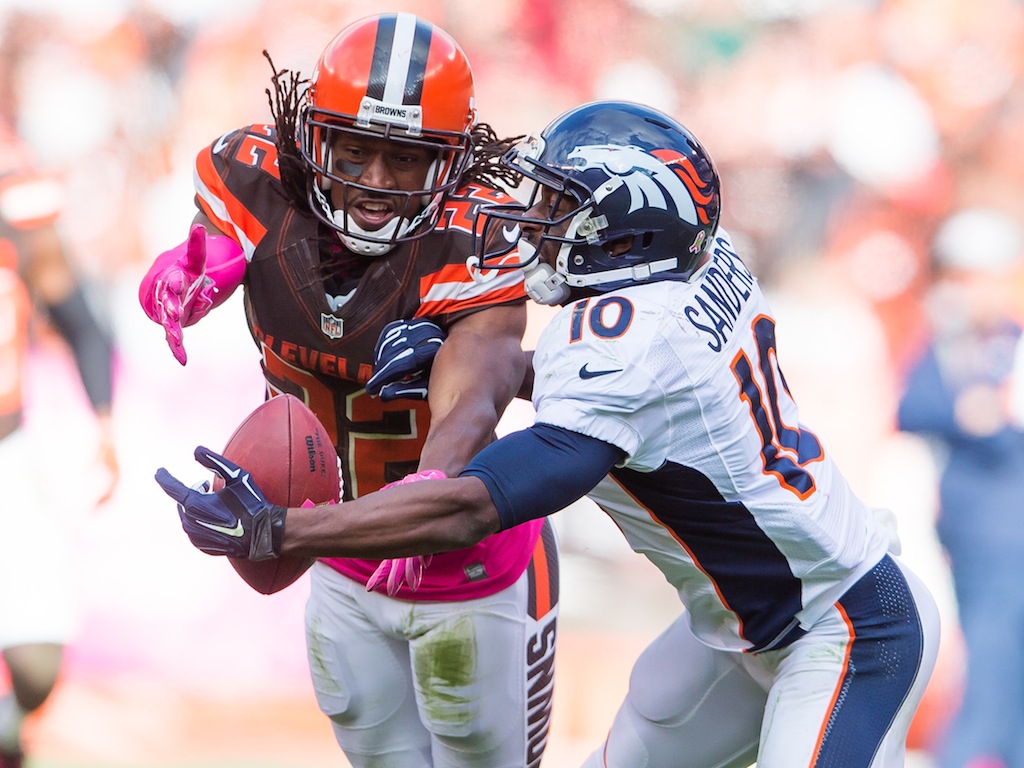 Injury: Sprained AC joint in his shoulder
Diagnosis: Questionable
The Broncos may have come out of Cleveland with the W, but that doesn't mean the team didn't suffer its fair share of losses. Not only was Shane Ray injured, but wide receiver Emmanuel Sanders hurt his shoulder as well. Per a league source, the injury is being called a sprained AC joint. Considering how much the Denver offense has already struggled this year, this setback couldn't have come at a worse time. Then again, at least the Broncos have a bye week coming up.
7. Marcus Mariota, quarterback, Tennessee Titans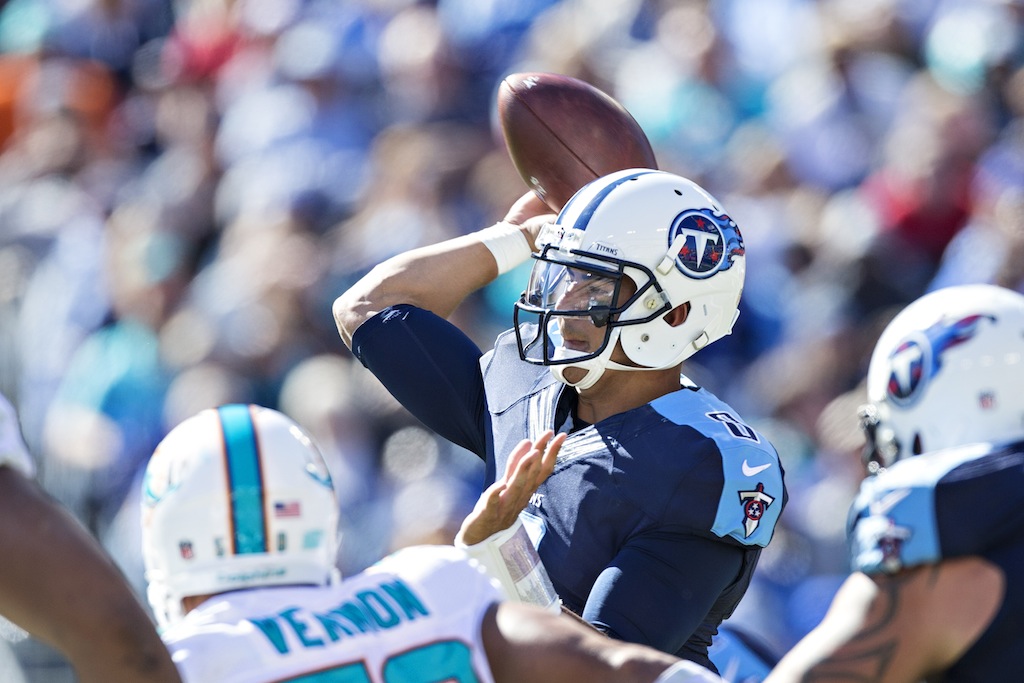 Injury: MCL sprain
Diagnosis: Day-to-day
Tennessee Titans quarterback — and No. 2 overall pick in the 2015 draft — Marcus Mariota suffered a sprained left MCL during the team's 38-10 loss at the hands of the Miami Dolphins. At this point the Titans don't know if the young quarterback will miss any time. However, considering the injury occurred when he was hit low by Dolphins defensive end Olivier Vernon, things could have easily been a whole lot worse.
All statistics are courtesy of Pro-Football-Reference.com, NFL.com, and ESPN.go.com.