NFL: The 7 Worst Fantasy Quarterback Pickups in 2015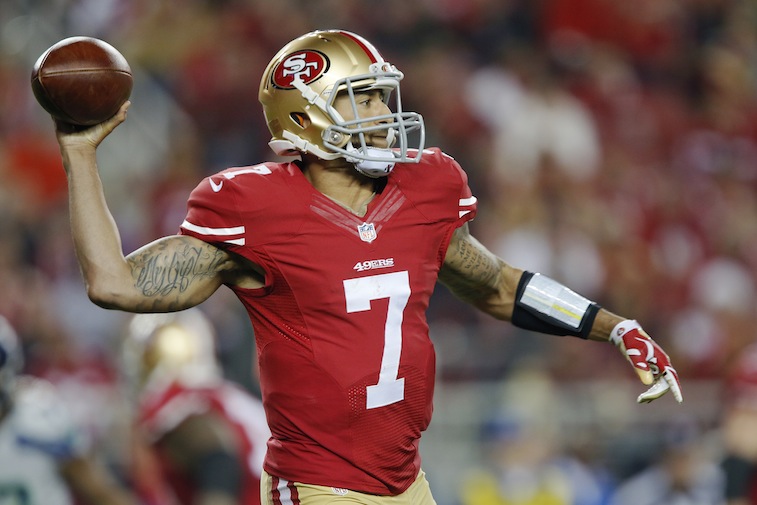 The 2015 NFL season is right around the corner, and we couldn't be more excited. The preseason has been a nice teaser, but we're over it: it's time for the regular season (and some games that actually matter) to get underway. Real games mean the stats count for fantasy, too. We hope you know that, when it comes to being successful in the NFL, it's all about having the right guy under center.
Not only is the quarterback arguably the most important position in football, it's also probably the most crucial position in all of sports. It's essential to have the right guy running the show. The same goes for your fantasy teams. The National Football League has plenty of sound QBs to choose from — the best of the bunch, however, have already distinguished themselves from the rest. The more difficult task lies in determining which fringe quarterbacks will end up being the biggest liability to your team. But don't worry, we've got you covered. There's no way we're going to let you choose a dud.
Therefore, with that in mind, here's a look at the seven worst fantasy quarterback pickups in 2015.
1. Nick Foles, St. Louis Rams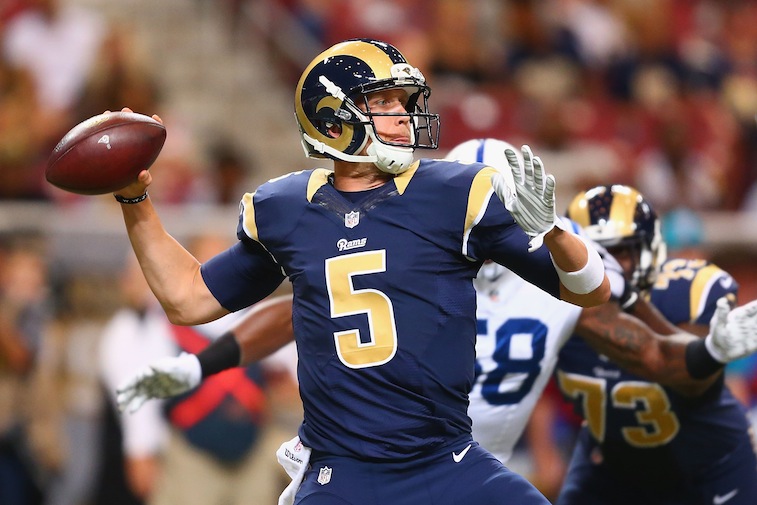 If the St. Louis Rams believe that Nick Foles is their quarterback of the future, then we can't fault them for locking him up through 2017. That being said, we just don't see him as a safe bet for fantasy owners. In fact, we see the opposite. Foles' Pro Bowl season of 2013 is a thing of the past — his regression as a quarterback in 2014 proved as much. With limited weapons at his disposal — and Todd Gurley not yet ready to run on the opposition — we expect Foles to struggle during his first season with the Rams.
2. Jay Cutler, Chicago Bears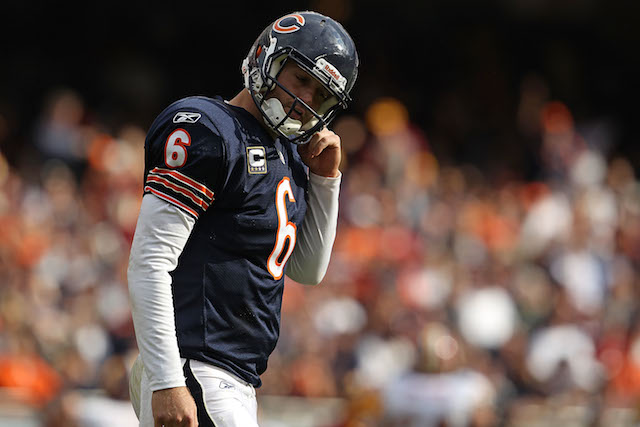 In 2014, Jay Cutler threw for 3,812 passing yards and 28 touchdowns. He also led the league — along with Philip Rivers — in interceptions with 18. That's the thing about Cutler. He has the ability to put up solid numbers, but also tends to give the ball away. With a new coaching staff in Chicago, a lackluster supporting cast, and a history of decidedly mixed play, you might want to steer clear of Smokin' Jay.
3. Andy Dalton, Cincinnati Bengals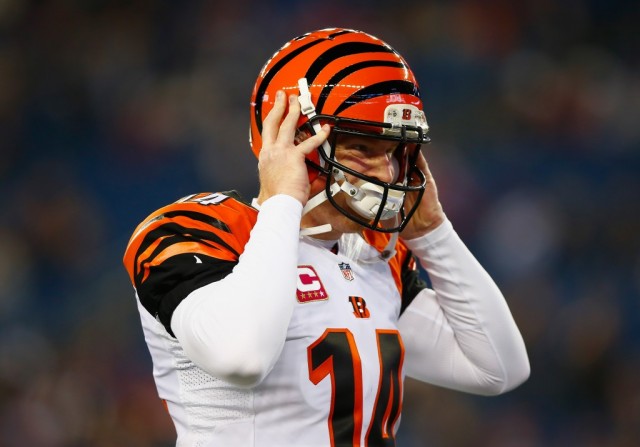 Every season it seems like folks are preparing for Andy Dalton to take that next step as a quarterback, and every season he seems to fall short of expectations. When it comes to the Cincinnati Bengals gunslinger, you know what you're going to get. Dalton isn't an elite quarterback — and A.J. Green isn't going to change that.
4. Derek Carr, Oakland Raiders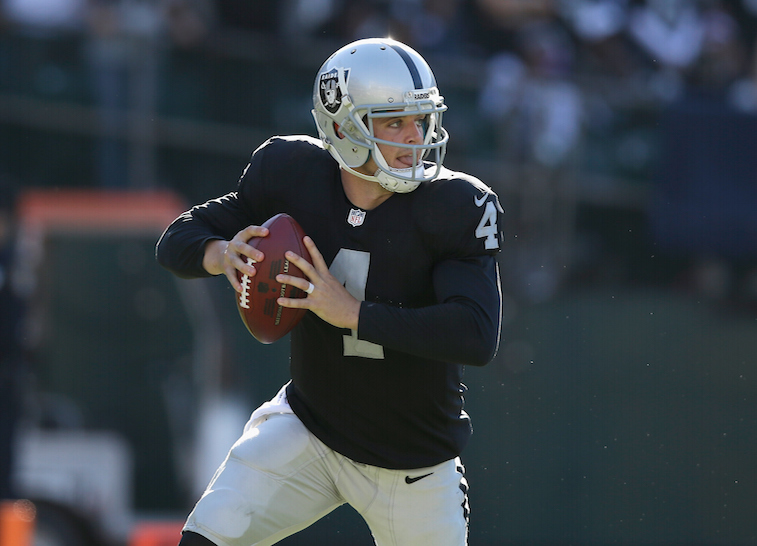 We love what Derek Carr did as a rookie in 2014. Granted, the Oakland Raiders finished with a 3-13 record, but the former Fresno St. QB showed great promise, throwing for 3,270 yards 21 touchdowns, and 12 interceptions. By drafting Alabama's Amari Cooper, Oakland made sure to gave its franchise quarterback a legitimate No. 1 receiver to throw the ball to, but fantasy owners should still be wary of being too quick to make him "their guy" under center. It might be smart to see how Carr's sophomore season plays out first.
5. Colin Kaepernick, San Francisco 49ers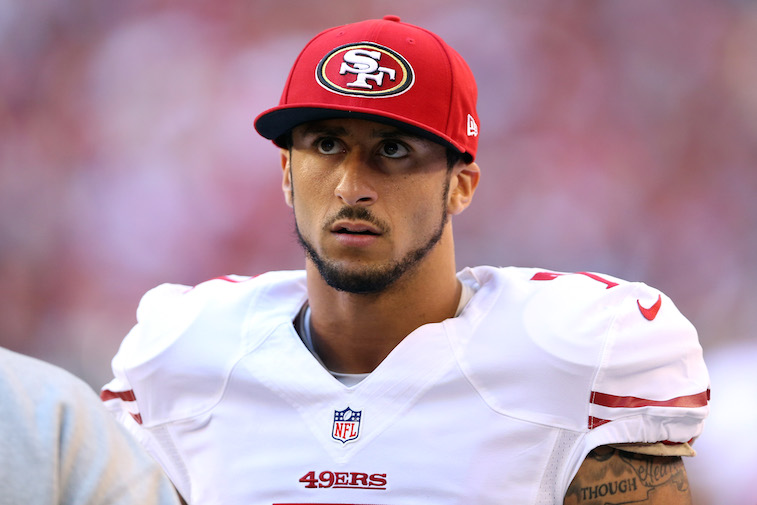 Once a sexy pick among fantasy football owners, Colin Kaepernick is now as uncertain as the team he suits up for. There's no denying this dude's overall athletic ability — he can rifle the pig skin and has wheels like American Pharoah. However, the San Francisco 49ers are an absolute mess of an organization right now. Honestly, we don't know what's wrong with them. Considering we don't see this team making moves in 2015, there's no reason to think their quarterback will be any better. Hard. Pass.
6. Alex Smith, Kansas City Chiefs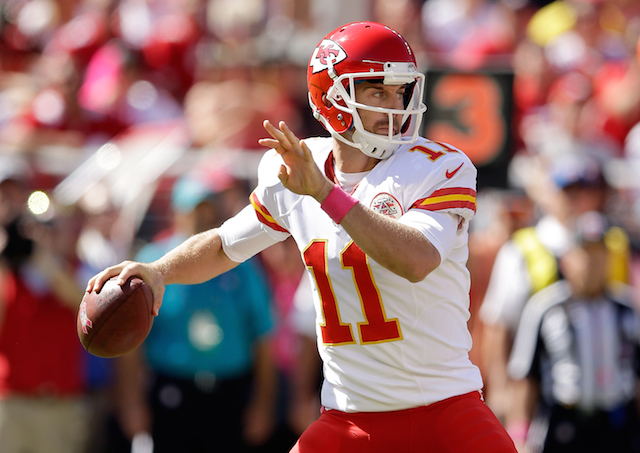 The Kansas City Chiefs have a good quarterback in Alex Smith. That's all — a good quarterback. If you're running a real organization, there's nothing wrong with that. But if you're looking to pick up legitimate points in your fantasy league, Smith is not the guy that's going to do it for you. Now if we're talking about Jamal Charles or the Chiefs defense, that's a different story.
7. Jameis Winston, Tampa Bay Buccaneers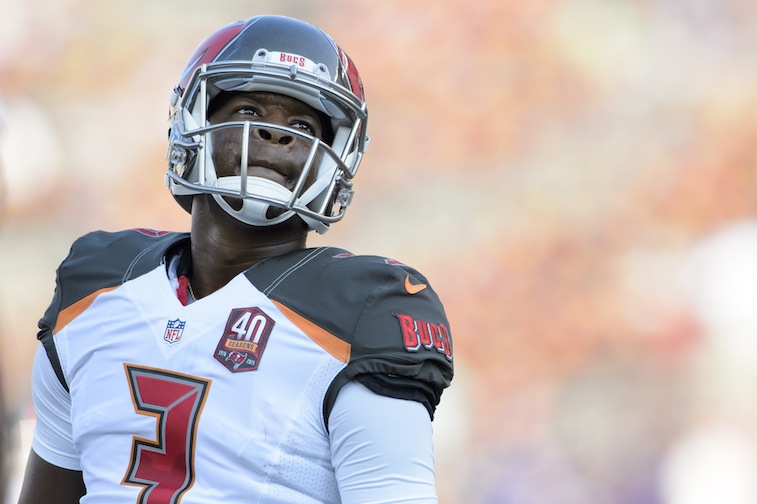 For the fantasy novices out there, selecting a quarterback who went No. 1 overall in the draft may seem like a sound decision. It's not. Jameis Winston could one day develop into a top-flight franchise quarterback. But he is far from a finished product. Plus, he has an affinity for forcing passes and throwing interceptions. That's not good for anyone. Not only do we see the Tampa Bay Buccaneers struggling in 2015, but we think Winston is in for some growing pains himself.
All statistics are courtesy of Pro-Football-Reference.com.