NFL: The 7 Worst Injuries From Week 10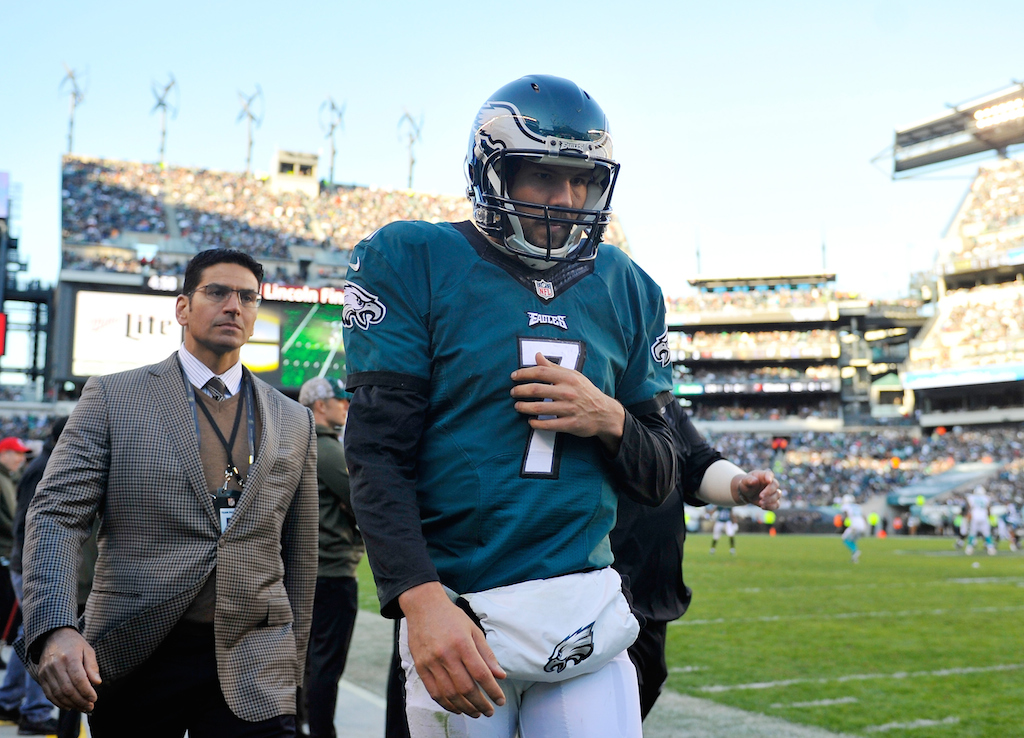 As entertaining as the 2015 NFL season has been, it hasn't been without its drawbacks. Despite the parity we continue to see on a week-to-week basis, even more teams are feeling the effects of the sport's overwhelming physicality. And as much as we wish it weren't the case, injuries continue to plague the league at an alarming rate.
Considering how brutal the game of football is, we shouldn't be surprised at the rate players are getting hurt. And yet, the optimists in us continue to hold out for a week that doesn't involve a plethora of individuals going down with serious injuries. As everyone knows, the NFL is a much better place when all the game's great players are on the field.
Not every injury sustained during this last week will be catastrophic to a team's chance at future success, however, the loss of some players won't be easy to overcome. With that in mind, here's a look at the NFL's seven most serious injuries from Week 10.
1. Emmanuel Sanders, wide receiver, Denver Broncos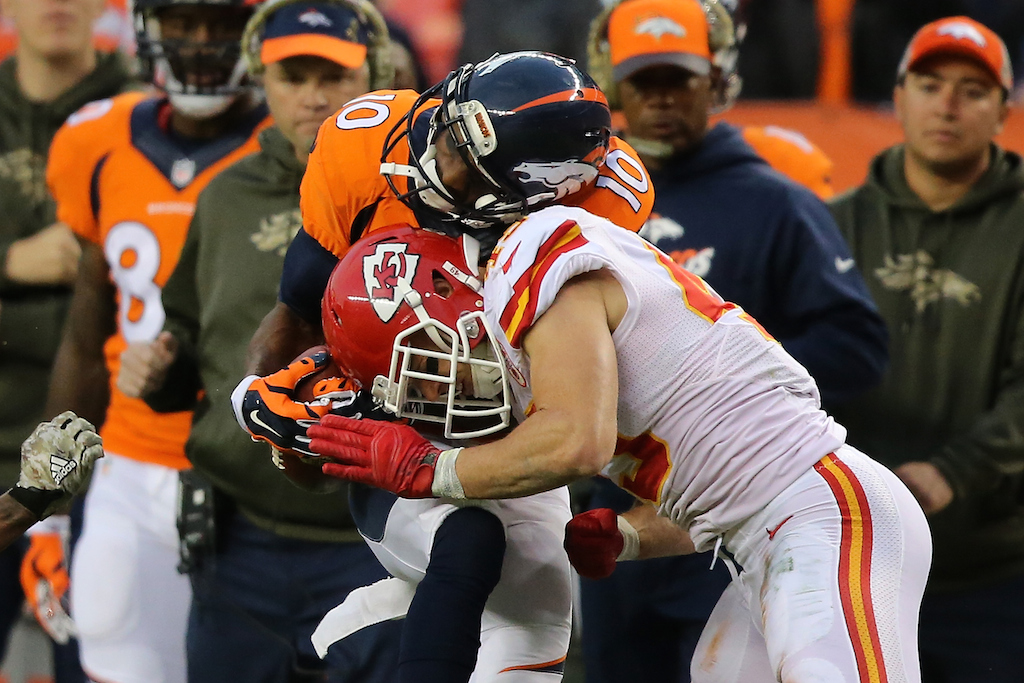 Injury: Injured finger
Diagnosis: Questionable
Despite suffering a finger injury during Denver's 29-13 loss to the Chiefs, wide receiver Emmanuel Sanders is expected to "have a normal week," according to head coach Gary Kubiak. Of course, considering Sanders left the game after taking a big hit and was evaluated for a concussion — he was cleared — this situation could've been a whole lot worse for the Broncos.
2. Mike Iupati, offensive guard, Arizona Cardinals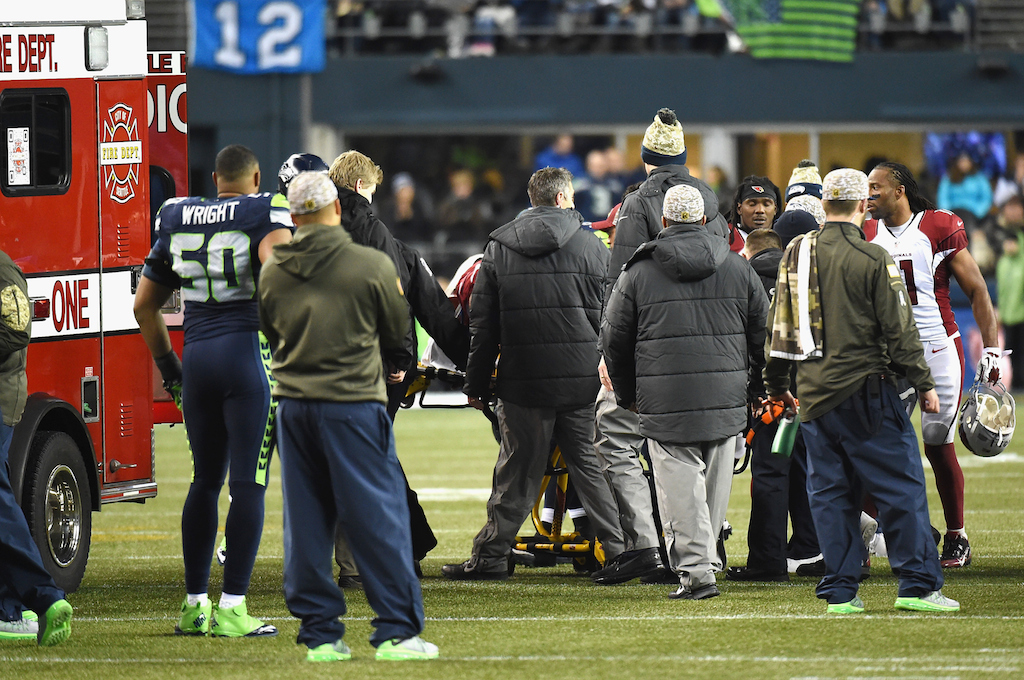 Injury: Neck injury
Diagnosis: Day-to-day
The Arizona Cardinals may have gone into Seattle and defeated the Seahawks by a score of 39-32, but it didn't happen without one of the scarier moments of the day. After colliding with Kam Chancellor, Cardinals left guard Mike Iupati injured his necked and had to be taken off the field on a stretcher. Fortunately, after being evaluated at a local hospital, all X-rays, MRIs, and CT scans came back negative. While there is the possibility that Iupati plays in Week 11 when Arizona takes on Cincinnati, we're just glad to know that the injury wasn't too severe.
3. Ryan Mathews, running back, Philadelphia Eagles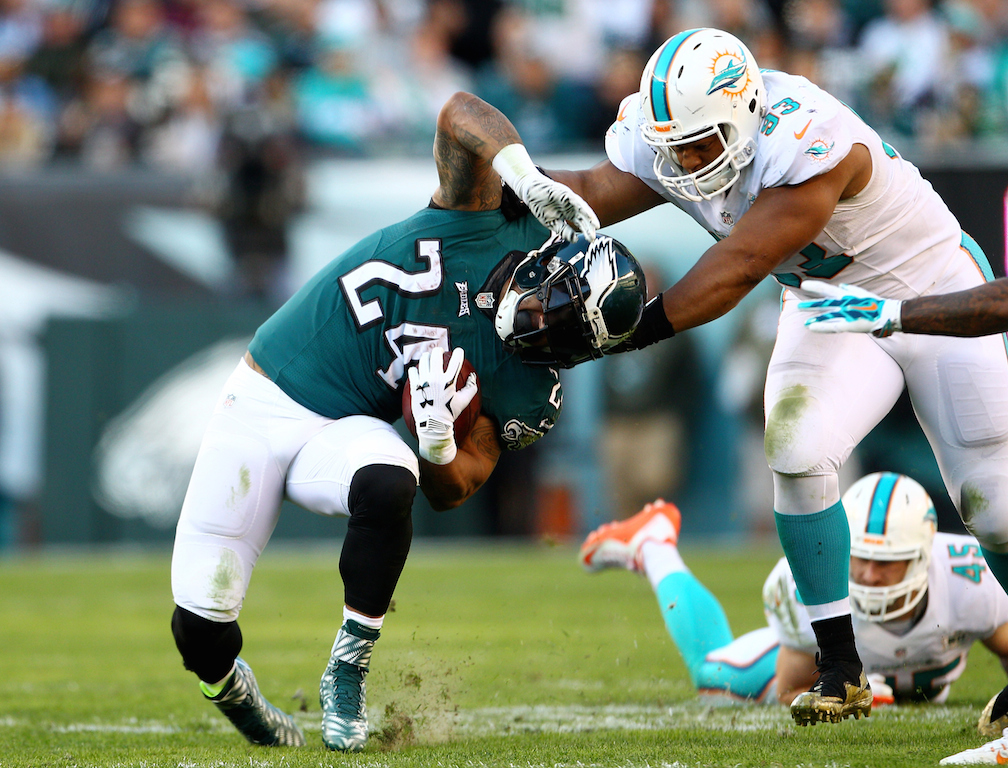 Injury: Concussion
Diagnosis: Questionable
Not only did the Eagles fall at home to the Miami Dolphins by a score of 20-19 — despite carrying a lead into the fourth quarter — but running back Ryan Mathews sustained a concussion in the process. With the 28-year-old's status for Week 11 in question as he goes through the NFL's concussion protocol, the Eagles must be prepared to play without a guy who's second in the league in yards per carry (5.7). Like this team doesn't have enough problems.
4. Brian Hoyer, quarterback, Houston Texans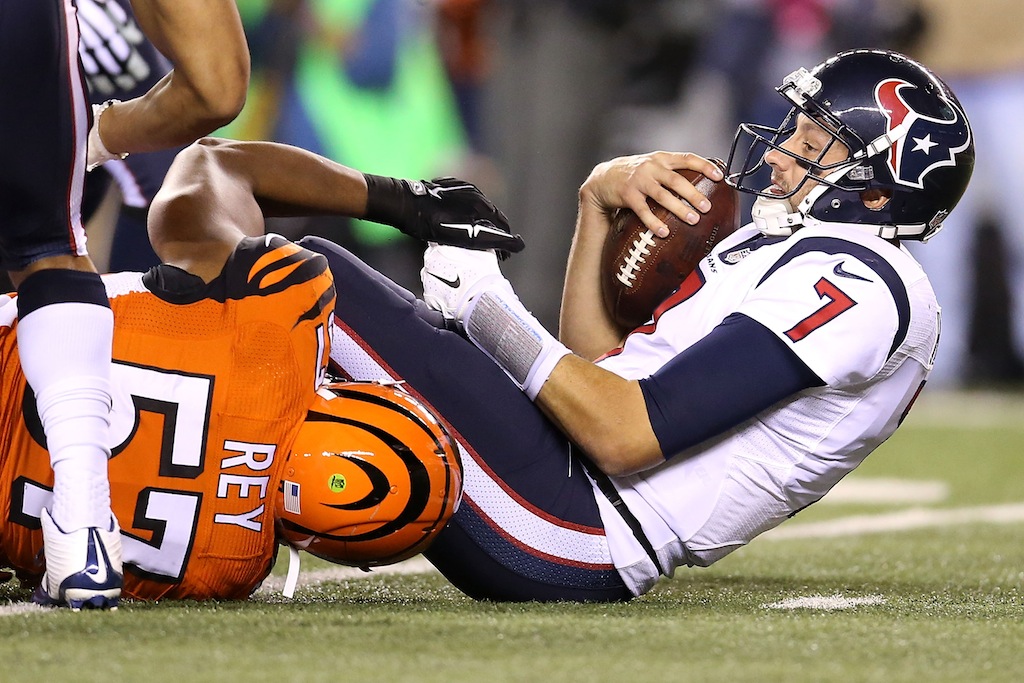 Injury: Concussion
Diagnosis: Entered NFL's concussion protocol
The good news for the Houston Texans is that they're responsible for handing the Cincinnati Bengals their first defeat of the season. The bad news, however, is that quarterback Brian Hoyer suffered a concussion in the process. The QB has since entered the league's concussion protocol and will have to pass a series of tests before he is allowed to step back onto the gridiron.
5. Julian Edelman, wide receiver, New England Patriots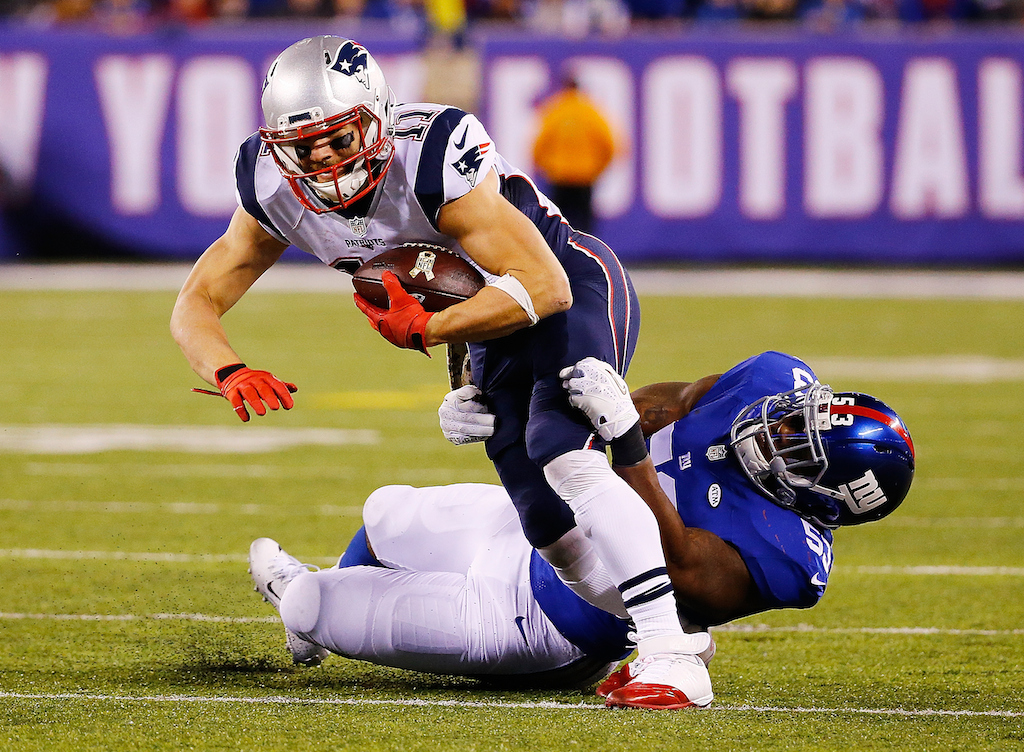 Injury: Broken bone in left foot
Diagnosis: Expected to miss six to eight weeks
The quest for perfection just got a whole lot harder for the New England Patriots. While the defending Super Bowl champions managed to escape with a 27-26 win over the New York Giants in Week 10, wideout Julian Edelman wasn't so lucky. The receiver broke a bone in his left foot and had to have surgery on Monday. While quarterback Tom Brady will have to endure a period of time without one of his favorite targets, the good news is that it won't be for the rest of the 2015 season as Edelman is expected to be out six to eight weeks.
6. Sam Bradford, quarterback, Philadelphia Eagles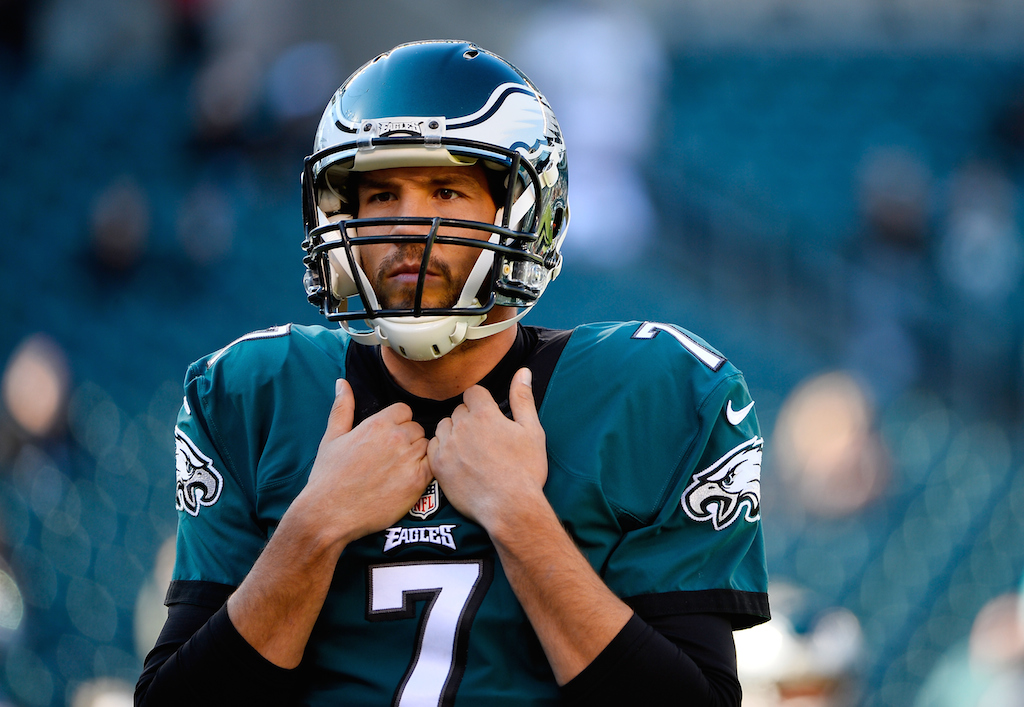 Injury: Concussion and AC joint sprain in left shoulder
Diagnosis: Likely to miss two games
For those Eagles fans who have been clamoring for Mark Sanchez to replace Sam Bradford, you're about to get your wish. After suffering a concussion as well as an AC joint sprain in his non-throwing shoulder during the team's loss to the Miami Dolphins, Bradford is likely to miss the next two games. The ball's in your hands, Sanchez. Try not to [butt] fumble it.
7. Peyton Manning, quarterback, Denver Broncos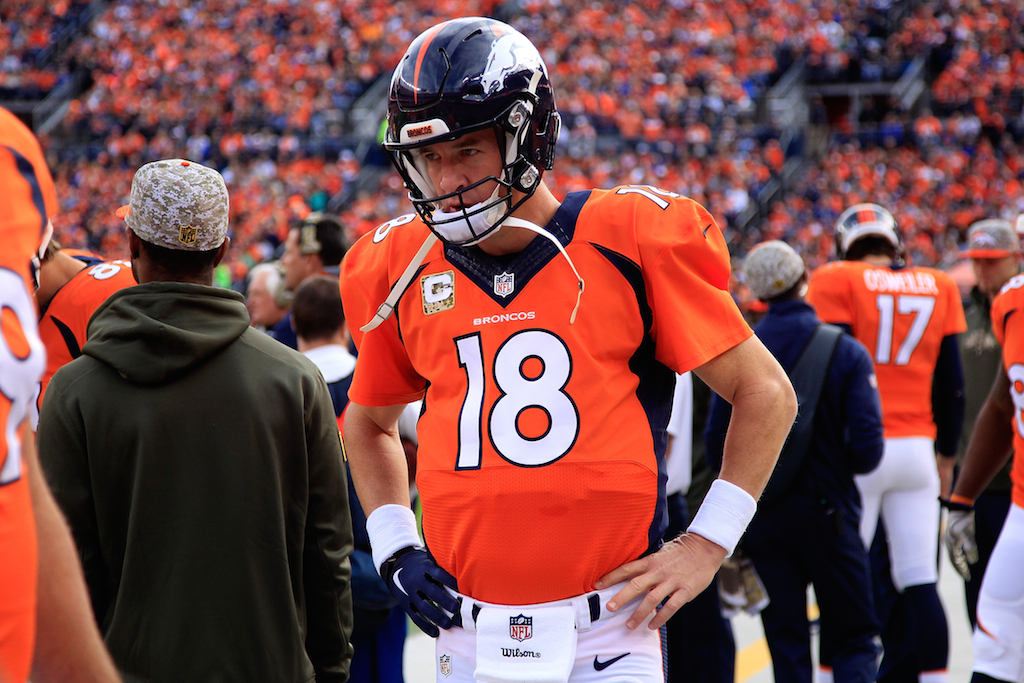 Injury: Partially torn plantar fascia in left foot
Diagnosis: Out for Week 11
Peyton Manning didn't just have one of the worst games of his career this past Sunday — 5 of 20 for just 35 yards and four interceptions — he also sustained a pretty painful injury. With the news that the future Hall of Famer has a partially torn plantar fascia in his left foot, the Broncos faithful will now get the opportunity to see what they have in backup quarterback Brock Osweiler, who will be the starter against the Chicago Bears in Week 11. As tough as it is to see Manning go down, the reality is that this injury may actually help the team in the long run. How sad is that?
All statistics are courtesy of Pro-Football-Reference.com, ESPN.go.com, and NFL.com.