NFL: The 7 Worst Injuries From Week 11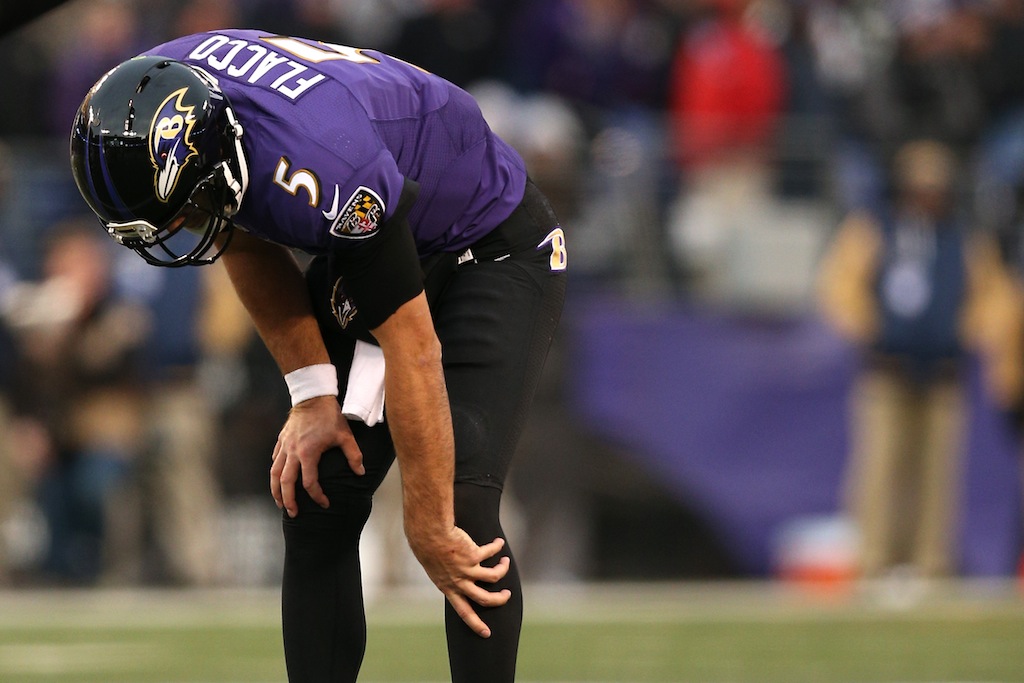 Expectations in the NFL rarely change, and this isn't always a good thing. With the game of football already among the most physically taxing sports on the planet, players are well aware that, on any given Sunday, their bodies may suffer a blow that will put them on the sidelines for an extended period of time. Unfortunately, that's just the price one pays for getting to suit up in the greatest league the sport has to offer.
As much as we wish things were different, the NFL has been overrun with injuries during the 2015 season. Just when we think we'll be able to watch a week of games without witnessing one of the league's top players go down, we're reminded that nothing in this sport is ever certain. Sometimes, injuries just happen. Try as you might, there is simply nothing you can do about it.
The 2015 NFL season continues to move forward at an alarmingly fast pace. However, that doesn't mean everyone will be able to go along for the ride. Here's a look at the seven most serious injuries from Week 11 in the NFL.
1. Zach Ertz, tight end, Philadelphia Eagles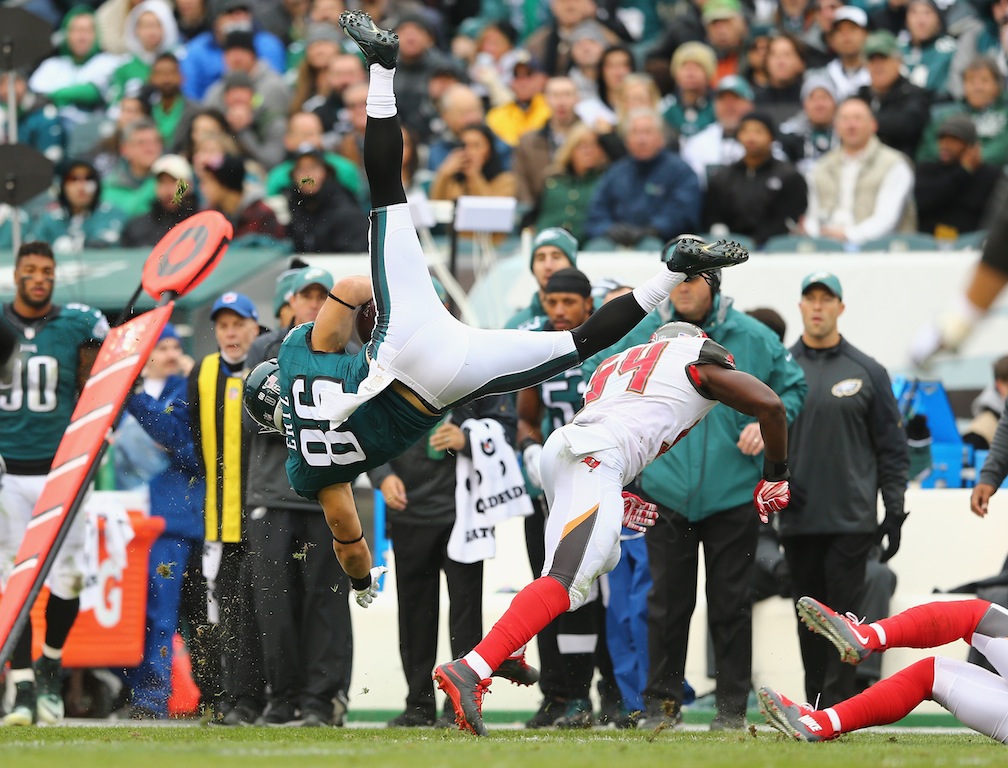 Injury: Concussion
Diagnosis: In the NFL's concussion protocol
Zach Ertz went airborne while trying to make a play for the Philadelphia Eagles — and he paid for it. The third-year tight end out of Stanford was forced to leave the game after sustaining a concussion during the Eagles' embarrassing 45-17 loss at home to the Tampa Bay Buccaneers. With Ertz is unable to play until he clears the NFL's concussion protocol, it's hard to imagine him being ready to go when the Birds play the Detroit Lions on Thanksgiving.
2. Danny Amendola, wide receiver, New England Patriots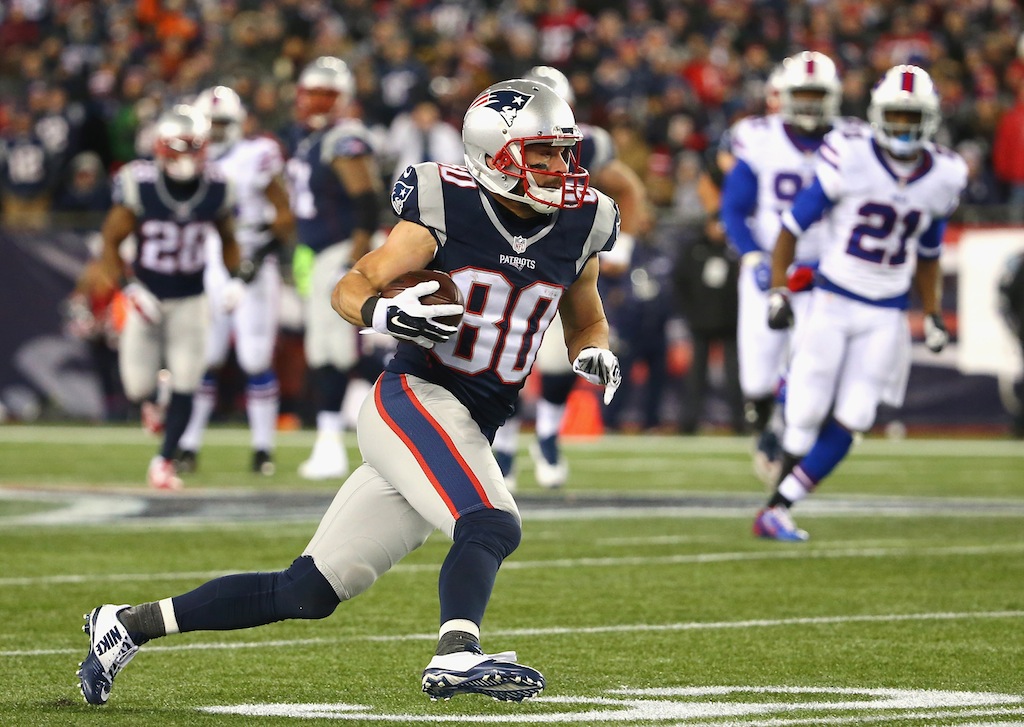 Injury: Knee injury
Diagnosis: Questionable
The New England Patriots managed to overcome a feisty Buffalo Bills team on Monday night, defeating their AFC East foe 20-13. However, in the process, the Patriots suffered another blow to what has become one of team's thinnest positions, when wide receiver Danny Amendola left the game in the third quarter with a knee injury. As the Pats continue to adapt to life without Julian Edelman, we hope, for their sake, that this latest injury turns out to be less severe.
3. Devonta Freeman, running back, Atlanta Falcons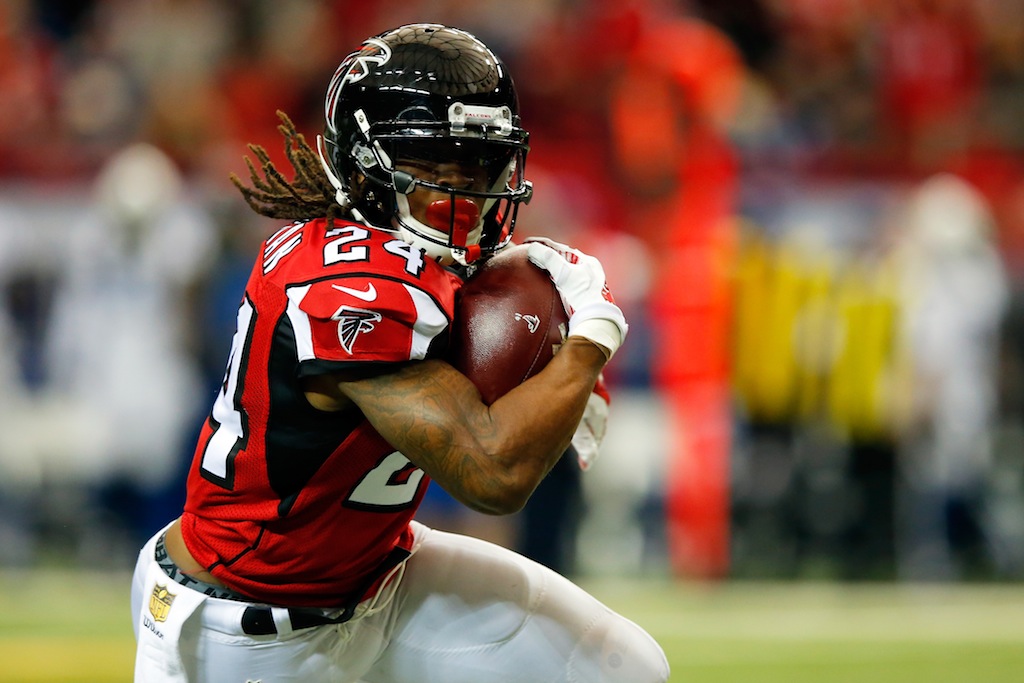 Injury: Concussion
Diagnosis: In the NFL's concussion protocol
Not only did the Atlanta Falcons fall to 6-4 on the year following their 24-21 loss to the Indianapolis Colts in Week 11, but they also endured the loss of one of their key offensive weapons when running back Devonta Freeman suffered a concussion during the game's first quarter. Considering that Freeman leads the NFL in rushing touchdowns (with nine) and is tied with Cincy's Tyler Eifert for the most overall scores (with 11), his absence, however long that may turn out to be, will most certainly be felt in a major way.
4. Nick Mangold, center, New York Jets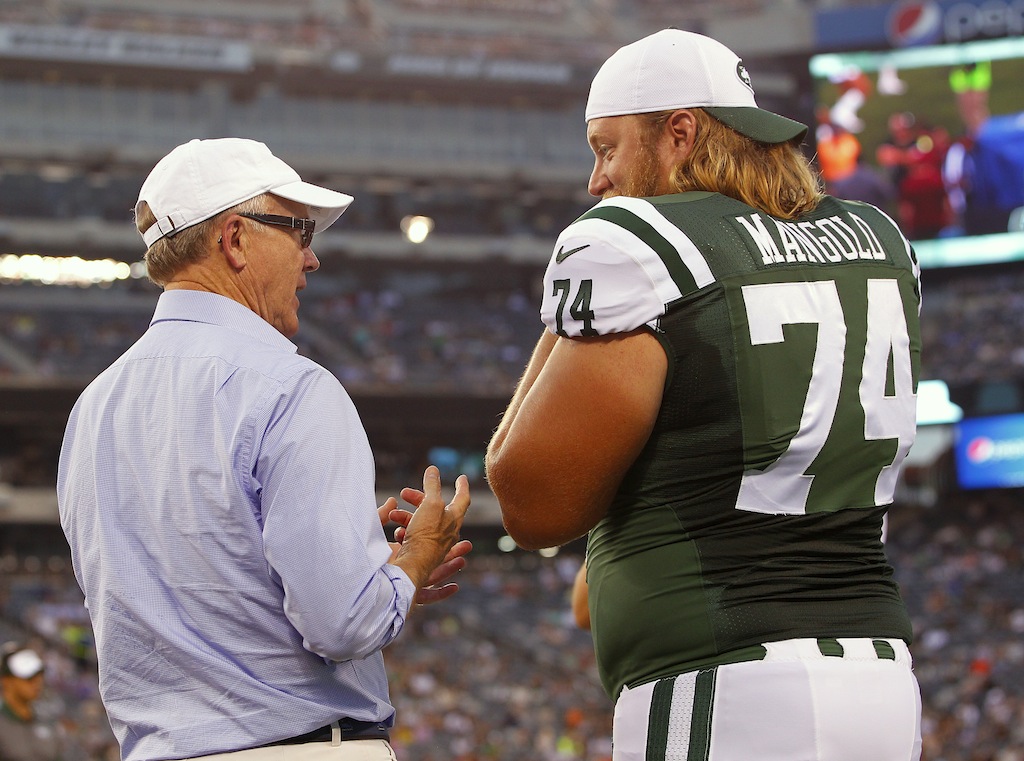 Injury: Hand injury
Diagnosis: Questionable
During a 24-17 loss to the Houston Texans, New York Jets center Nick Mangold sustained a "severe laceration" to his right hand. While Mangold required stitches and needs an MRI to see if there is any ligament or tendon damage, the overall severity of the injury is yet to be determined. Still, considering this happened to his snapping hand, one has to believe the Jets will move forward with complete caution.
5. Justin Forsett, running back, Baltimore Ravens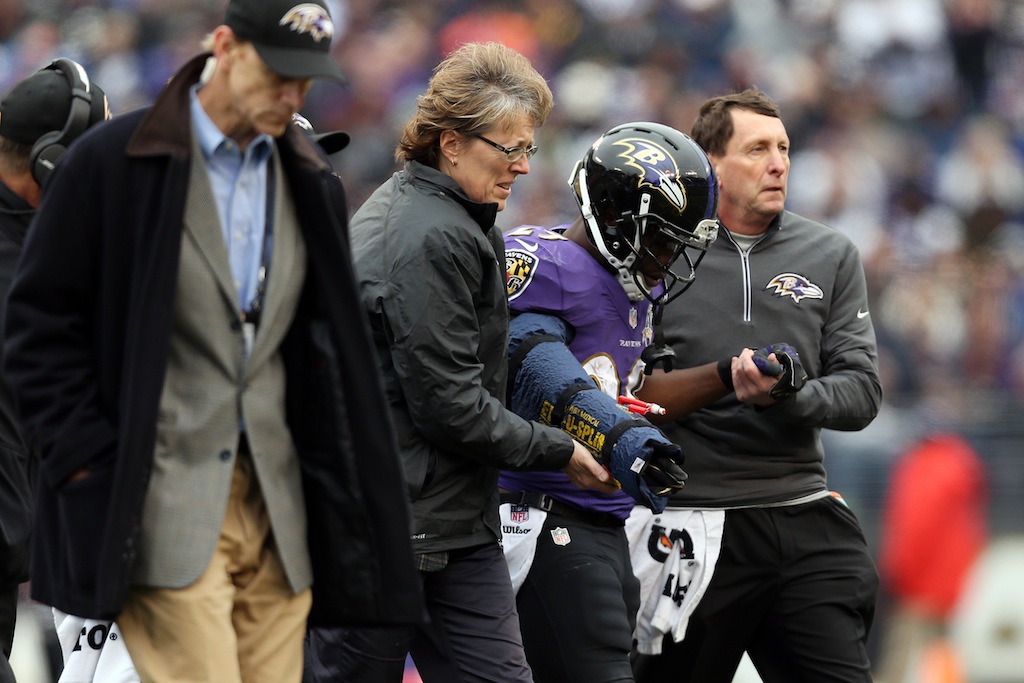 Injury: Broken arm
Diagnosis: Out for the season
The Baltimore Ravens' 16-13 victory over the St. Louis Rams was overshadowed by a plethora of team injuries. For running back Justin Forsett, who suffered a broken right arm in the contest, his season is officially over. Unfortunately for the Ravens, whose 2015 season has already been filled with an abundance of disappointment, things would soon get a whole lot worse.
6. Darrelle Revis, cornerback, New York Jets
Injury: Concussion
Diagnosis: In the NFL's concussion protocol
Mangold wasn't the only significant New York Jets player to suffer an injury in Week 11. All-Pro cornerback Darrelle Revis (above right) had to leave the game in the third quarter with a concussion, which he sustained while tackling Houston running back Akeem Hunt. Until No. 24 is able to pass the NFL's concussion protocol, the Jets and their fans will have to endure life without "Revis Island."
7. Joe Flacco, quarterback, Baltimore Ravens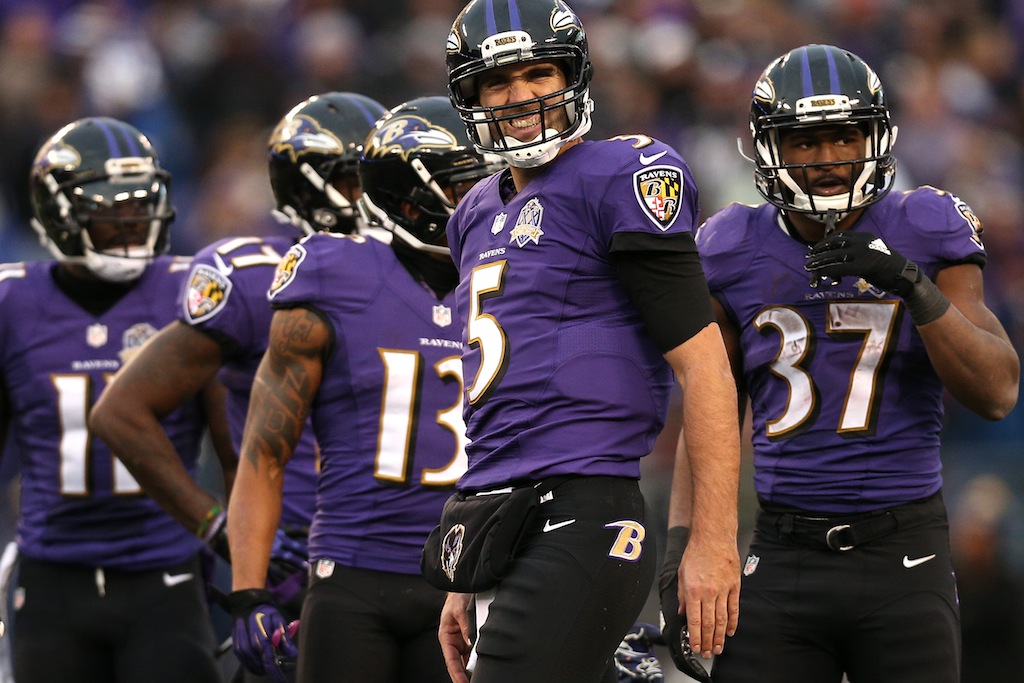 Injury: Torn ACL and MCL
Diagnosis: Out for the season
As we said before, this was a brutal week for the Baltimore Ravens. Not only did the team lose running back Justin Forsett for the remainder of the season, but quarterback Joe Flacco suffered a season-ending injury of his own. On Monday, Ravens coach John Harbaugh confirmed that his quarterback tore both the ACL and MCL in his knee. While the hope is that No. 5 will be ready to go come training camp, there can be no denying that the road to the 2016 season just got a lot more difficult for the Baltimore signal caller.
All statistics are courtesy of Pro-Football-Reference.com, ESPN.go.com, and NFL.com.