NFL: The 7 Worst Injuries From Week 14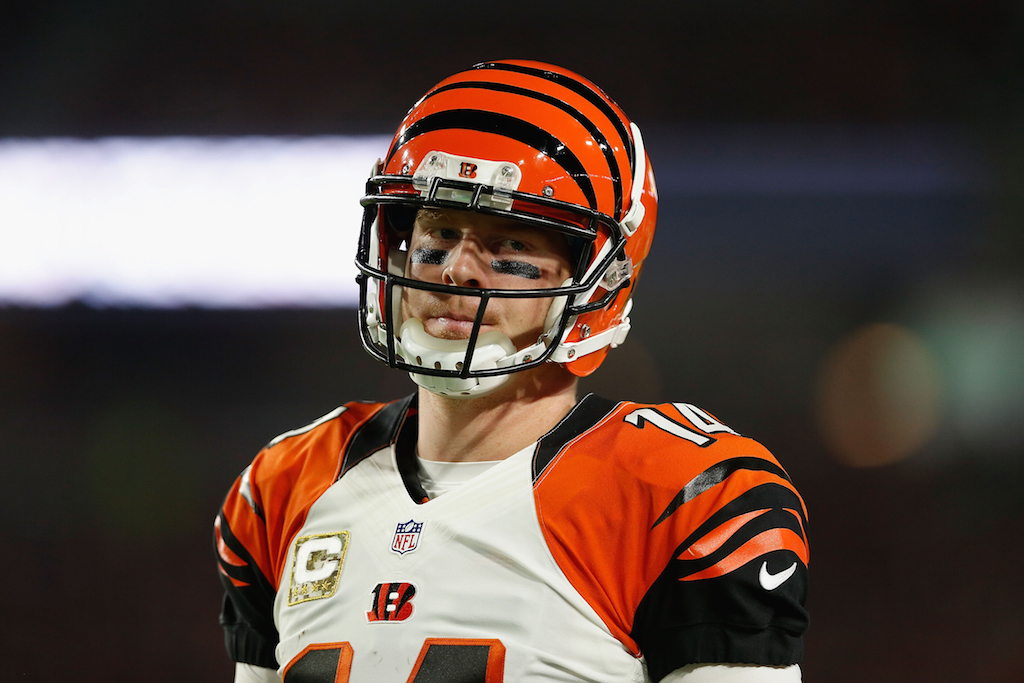 As much as we've enjoyed the exciting ride that has been the 2015 NFL season, we still can't get used to all the injuries that have plagued players this year. Just when we think we can get through one week without seeing a potential season-altering loss, the football gods seem to have other plans. With the regular season quickly nearing its end, the playoff picture is getting a bit clearer.
Unfortunately, the road to the postseason should prove to be a bit harder for those teams dealing with losses to key players. Every injury suffered in the NFL is devastating. However, when it comes to the overall success of an organization, some losses will, ultimately, have a more drastic effect. Therefore, with another week of the 2015 season officially behind us, here's a look at the seven most serious injuries from Week 14 in the NFL.
1. Jonathan Stewart, running back, Carolina Panthers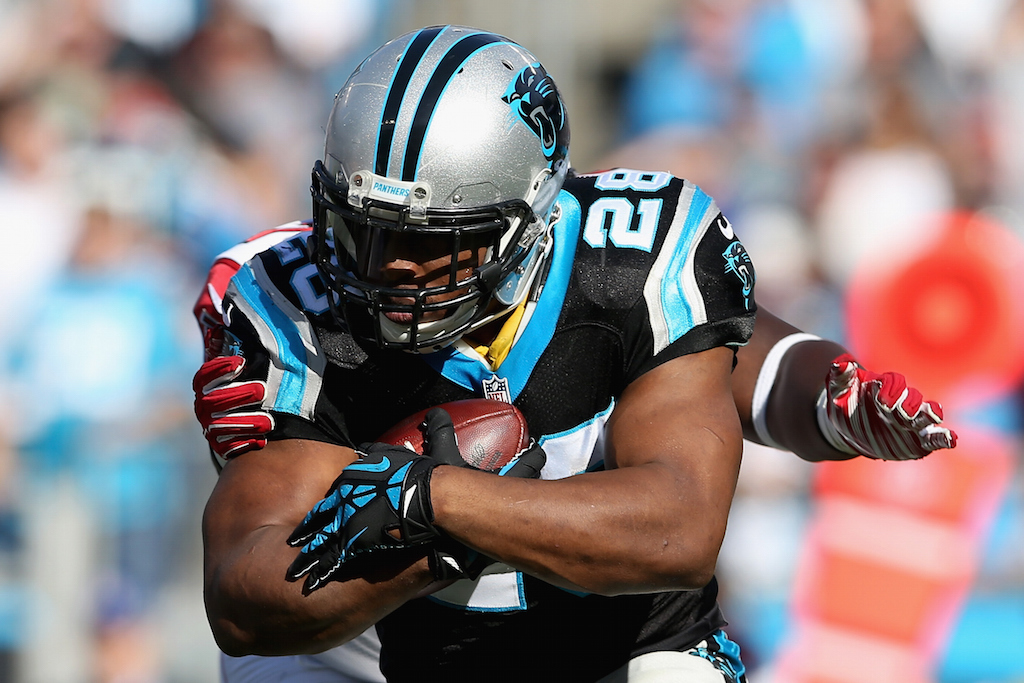 Injury: Foot injury
Diagnosis: Questionable
Despite crushing the Atlanta Falcons by a score of 38-0 and improving to 13-0 on the season, the Carolina Panthers did not come out of Week 14 completely unscathed. Running back Jonathan Stewart was forced to leave the game after suffering a foot injury. While an MRI revealed that Stewart sustained a slight foot sprain, his availability for Week 15 won't be determined until later in the week, according to Jonathan Jones of the Charlotte Observer.
2. Tyler Eifert, tight end, Cincinnati Bengals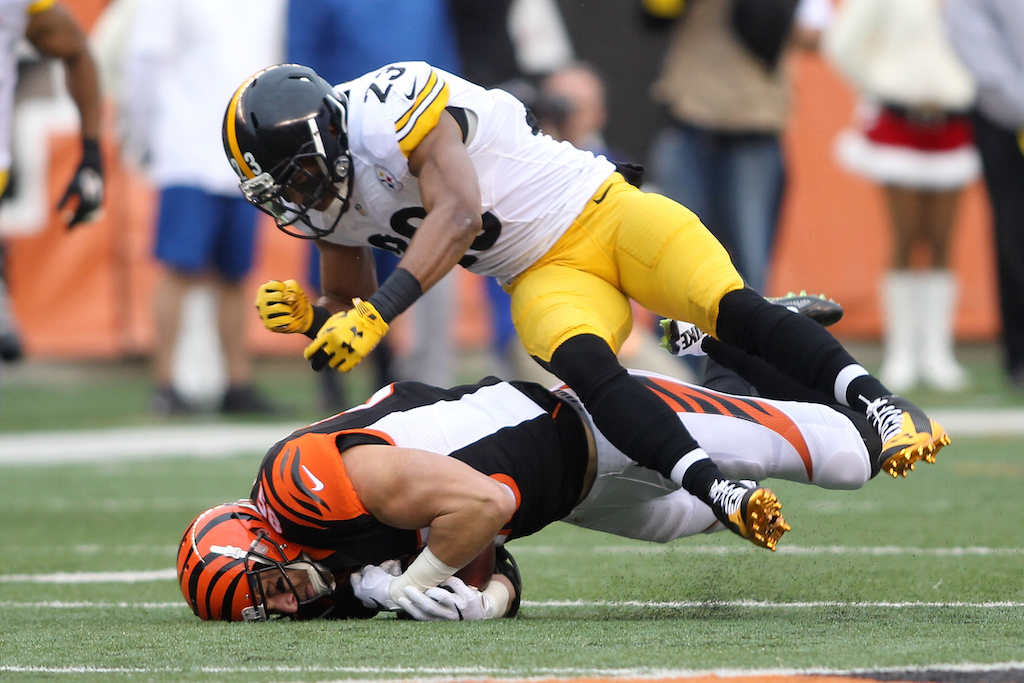 Injury: Concussion
Diagnosis: Entered NFL's concussion protocol
This was a tough week for the Cincinnati Bengals. Aside from losing 33-20 to their AFC North rival, the Pittsburgh Steelers, the Bengals had to play most of the contest without star tight end Tyler Eifert, who was forced to leave after suffering a concussion. With Eifert now in the NFL's concussion protocol, his status for Cincy's Week 15 clash against the San Francisco 49ers is questionable to say the least.
3. Brian Hoyer, quarterback, Houston Texans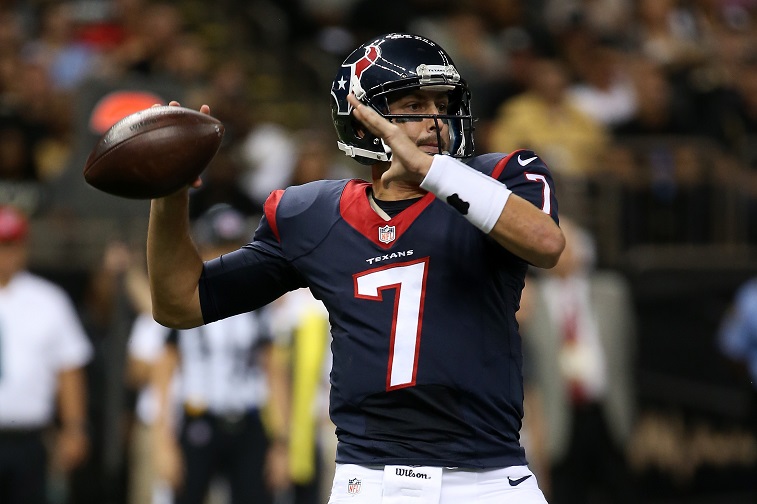 Injury: Concussion
Diagnosis: Entered NFL's concussion protocol
After suffering a concussion during Sunday night's 27-6 loss to the New England Patriots, Houston Texans quarterback Brian Hoyer faces a questionable status for his team's upcoming game against the Indianapolis Colts. To make matters worse, this was Hoyer's second concussion of the 2015 season.
4. Devin McCourty, defensive back, New England Patriots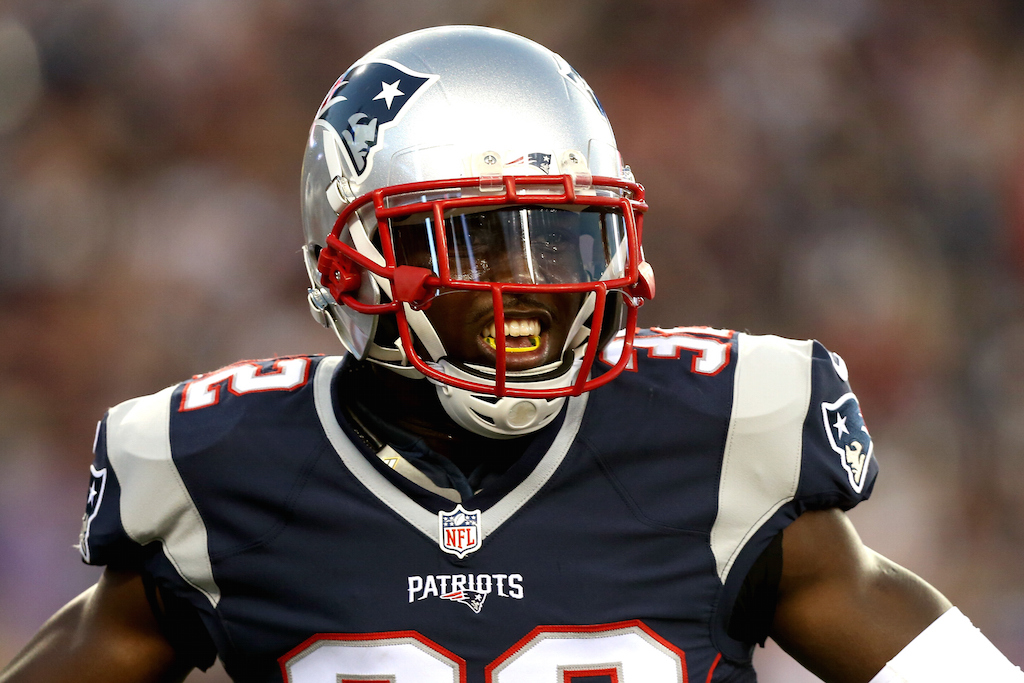 Injury: Ankle injury
Diagnosis: Questionable
The New England Patriots continue to pile up both victories and injuries this season. During the team's 27-6 win over the Houston Texans, Pats safety Devin McCourty suffered a sprained ankle. While this latest injury may force the star safety to miss some time, it's not expected to keep him out of the playoffs, according to NFL Media Insider Ian Rapoport.
5. Vincent Jackson, wide receiver, Tampa Bay Buccaneers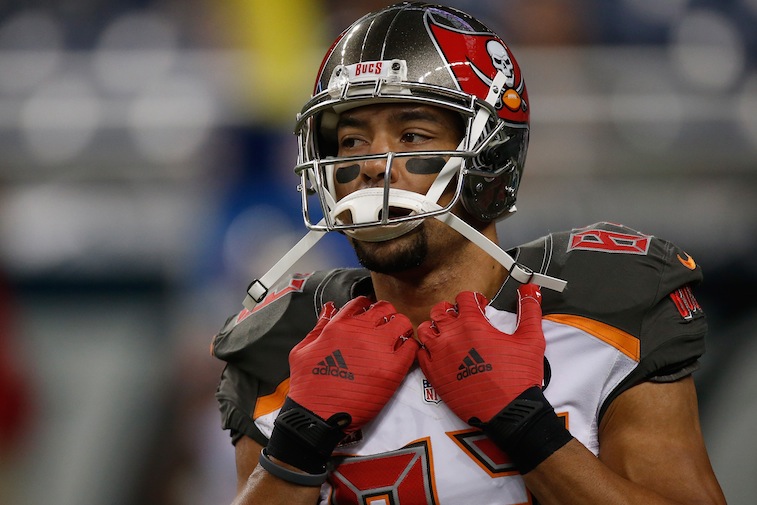 Injury: Knee injury
Diagnosis: Out
Not only did the Tampa Bay Buccaneers lose to the Saints 24-17 this past Sunday, they also lost one of their main offensive weapons. Wide receiver Vincent Jackson suffered a knee injury — later diagnosed as a sprained MCL — and is expected to miss a few weeks. For a team still fighting to make it into the playoffs, this certainly doesn't help their chances.
6. Thomas Rawls, running back, Seattle Seahawks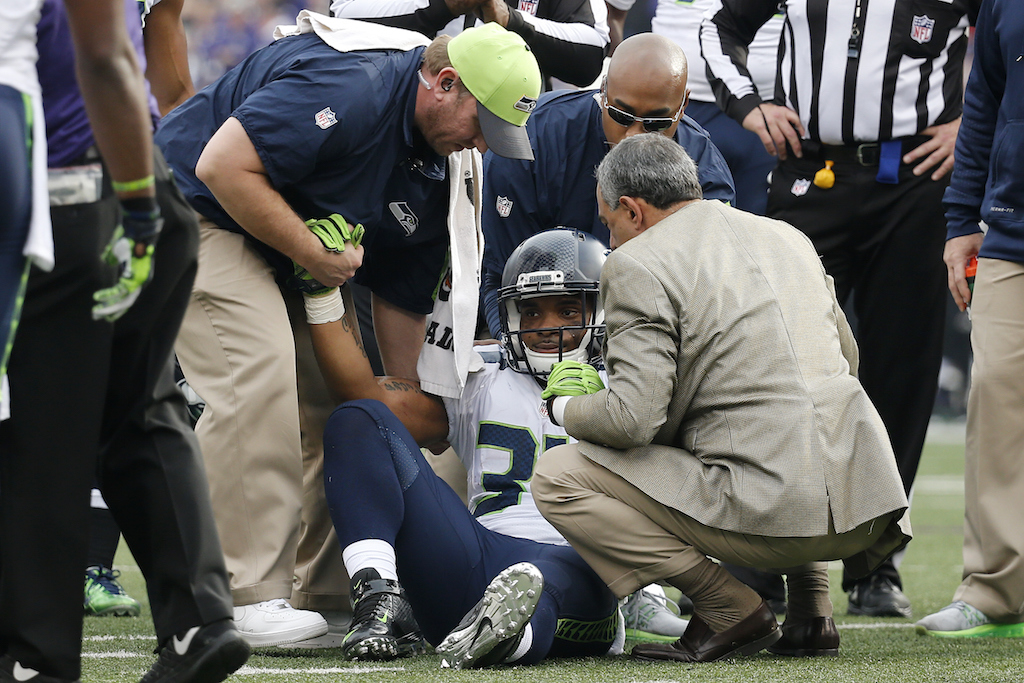 Injury: Broken ankle
Diagnosis: Out for the season
Just when the Seattle Seahawks began to look like a serious threat in the NFC, the club suffered a major setback. Despite beating the Baltimore Ravens 35-6 in Week 14, the Seahawks lost rookie running back Thomas Rawls for the remainder of the season with a broken ankle. While the Seahawks still have what it takes to make another run at a Super Bowl, losing a player of Rawls' caliber won't help their cause.
7. Andy Dalton, quarterback, Cincinnati Bengals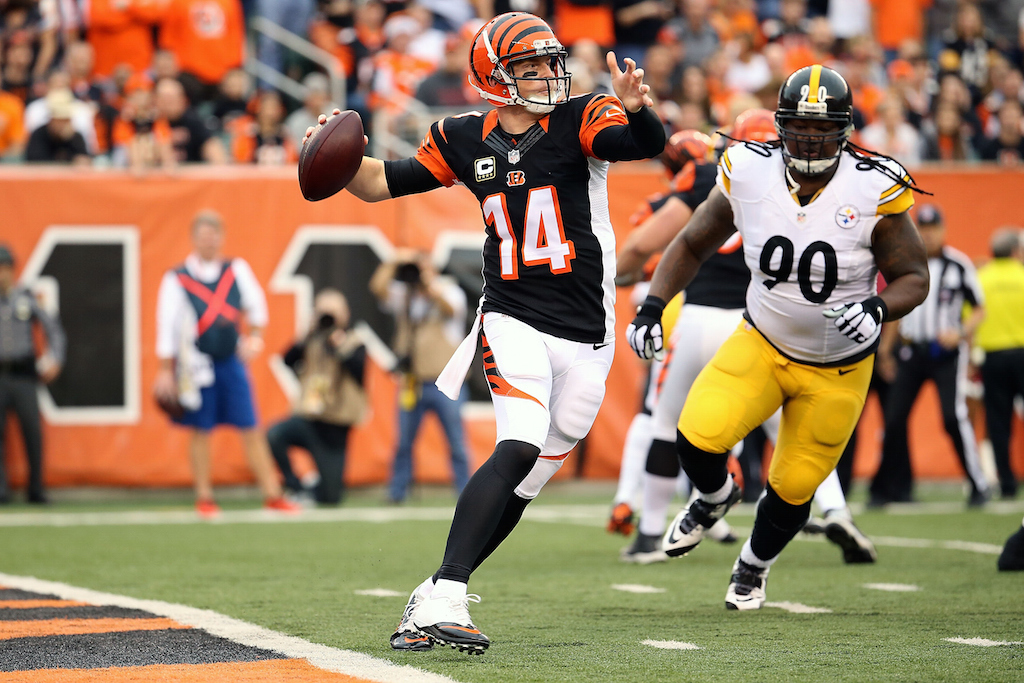 Injury: Fractured thumb
Diagnosis: Out
We mentioned before that this was a tough week for the Cincinnati Bengals. This is where it all started. The Bengals sustained a monumental loss when it was announced that quarterback — and MVP candidate — Andy Dalton had fractured his right thumb. However, the silver lining in the whole situation is that Dalton's injury will not require surgery. As for whether or not he'll be able to return for the playoffs, it all comes down to the healing process.
All statistics courtesy of Pro-Football-Reference.com, NFL.com, and ESPN.go.com.