NFL: The 7 Worst Quarterbacks Set to Start in 2014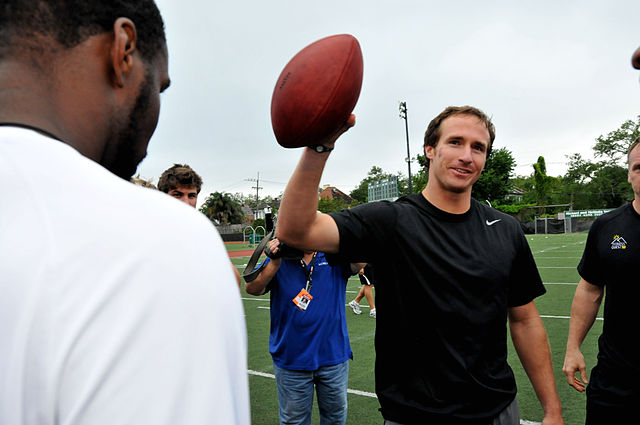 See that guy up there? That's Drew Brees, quarterback for the New Orleans Saints. He's a great quarterback. Brees is the hand at the helm of one of the most potent offenses in the NFL, a distinction he shares with top tier peers like Aaron Rodgers, Tom Brady, and Peyton Manning. A great quarterback can be the foundation for two decades of contention toward the NFL's biggest prize — a Super Bowl Victory — and, for the completists, the four QBs have six Super Bowl rings between them (although three belong to Brady.)
This list is not about those guys. We're also not including the competent quarterbacks like Colin Kaepernick or Russell Wilson, guys who have great games sometimes, forgettable matches on occasion, and are rarely, if ever, called bad. Matt Stafford gets a pass too by the sheer virtue of his rocket arm and his consistent ability to, uh, throw bombs to Megatron. Even when everyone knows that all he's going to do is throw bombs to Megatron.
No, this list is about the players who occupy one of the worst kinds of athletic hell — the NFL starter who's good enough to get to the league, but doesn't seem to have it in him to make his way into the uppermost echelons of the highest level of professional football. Lest you make the mistake, though, of assuming these guys are scrubs, remember that they were good enough to be starters. That's something that a whole host of armchair analysts can't say. Disclosures done, lets pour out a cold glass of Haterade and get to it. The seven worst starting QBs in the NFL. All in depth info courtesy of OurLads.com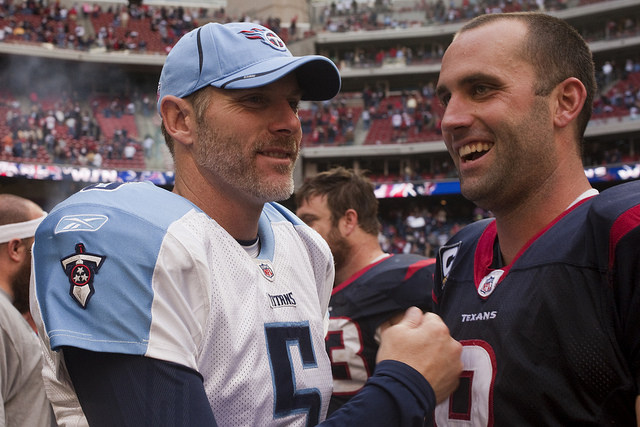 7. Matt Schaub, Oakland Raiders
Matt Schaub, pictured above (right) during his tenure with the Houston Texans, went through one of the most depressing regressions ever last season, but we'll get to that in a second. Schaub, who was drafted in the third round with the 90th pick in 2004 by the Atlanta Falcons, spent three seasons in the ATL before heading to the Houston Texans where he was a game manager in the classic mold, being counted on to deliver accurate passes to Andre Johnson and handing it off to Arian Foster. Schaub also holds every passing record in Texans history, which is less impressive when you consider that the Texans were inducted into the NFL as an expansion team in 2002.
Anyway, Schaub competently guided the team to a 12-4 record and a playoff appearance in 2012, and spirits were high heading into the 2013 season. Spirits were still high early on when the Texans started with back-to-back wins. They proceeded to lose every single game after that, as Schaub put together one of the worst single season slides during his 10 games with the team last year. He signed with Oakland in the offseason, so we'll see if this was a fluke or if the Monstars really did steal his mojo.
6. Carson Palmer, Arizona Cardinals
Unlike Schaub, sports fans can pinpoint exactly when Carson Palmer lost it — it was during the 2005 Wild Card game against the Pittsburgh Steelers. Palmer, who had his career eulogized brilliantly in a 2013 piece by Bill Barnwell, never came back the same from that injury, and remains one of the great what if stories of the modern day NFL. Now he's wasting away on a Cardinals squad that still doesn't have a passable offensive line, and the world is worse for it.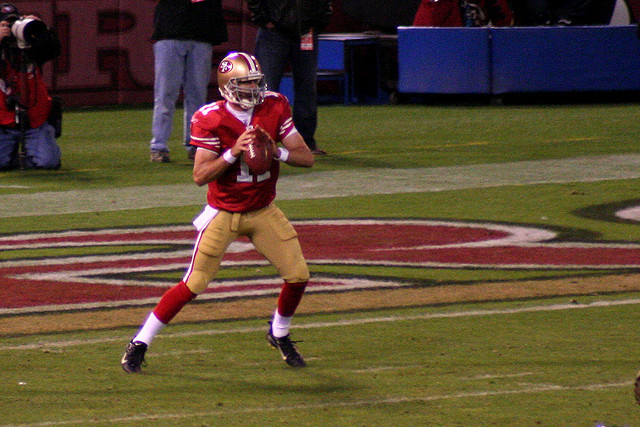 5. Alex Smith, Kansas City
No one seems to know exactly how good Alex Smith is. After a series of largely forgettable seasons to kick off his tenure with the San Francisco 49ers, Smith was the starting QB for a full season with a Niners squad that went 13-3-0 before being supplanted by Colin Kaepernick and shipping off to Kansas City. While the Chiefs went 11-4 with Smith under center, the 30-year-old remains an enigma, as the Chiefs failed to make a significant mark on the postseason. There's also the matter of Jamaal Charles, who came back from an injury shortened 2012 to deliver a knockout 2013 campaign. The reason he's so high on this list? After eight seasons, no one knows if he's any good. That's fairly damning in and of itself, especially for a number one overall pick.
Update: this post originally stated that the Chiefs missed the playoffs in 2013. In actuality, they lost to the Indianapolis Colts. It has been corrected to reflect that change.
4. Josh McCown, Tampa Bay
Josh McCown lives in essentially the same space as Alex Smith, only with four more years worth of miles on his body and less to show for it. Over 11 seasons, Jay EmCee started more than half his team's games exactly twice, helping the 2004 Cardinals to a 6-10 record and the 2007 Raiders reach a lofty 4-12. That's not exactly the legacy that dreams are made of.
It's got to be said, though, that there's a lot more that goes into a team and its success than the play of its quarterback. McCown could be very capable of leading the Bucs to the 2015 Super Bowl, only to be handicapped by systemic problems that are vast and beyond his control. Somehow, we doubt it.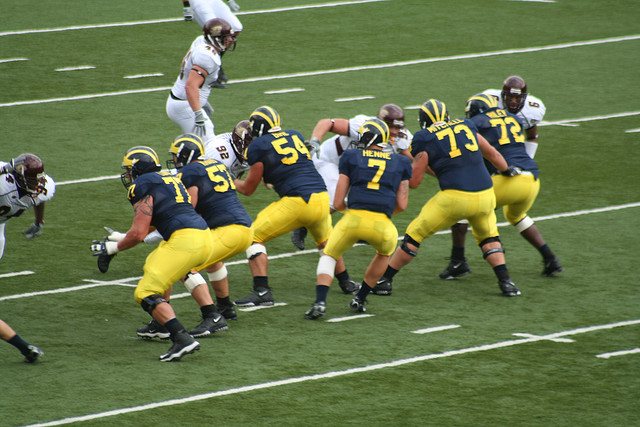 3. Chad Henne, Jacksonville Jaguars
The nicest thing you can say about Chad Henne is that at least he's not Blaine Gabbert — who absolutely would've made the number one spot if he was still starting, but alas, he's behind Kaep in the Bay Area this year. So, celebrate Jags fans, this is undoubtedly a capital G capital T Good Thing. The sobering reality, though, is that your team (who have needed a quarterback since, uh, forever?) are still stuck with Chad Henne, who spent four unessential years in Miami before shifting Florida locales in 2012, has only been at the helm of one personal winning season — ever — and that was just above it, going 7-6 over 13 games with the Dolphins back in 2009.
2. Matt Cassel, Minnesota Vikings
Similarly to Jacksonville, Minnesota fans (including Prince) have had to suffer through years of wasted Adrian Peterson watching a series of underperforming quarterbacks traipse in and out of their locker room to no avail. What separates Minny from Jacksonville, though, is that they've got Adrian Peterson and playoff aspirations, and while MJD was a great running back, he's no All Day. In that regard, then, Cassel — who had his best years in New England and Kansas City going 10-5 with both teams — is an even worse eventuality than Henne, or anyone else listed here so far. The Vikings have said that Cassel, Christian Ponder, and newly drafted Teddy Bridgewater will battle for the starting spot, and that's just depressing when we look at the phenomenon they're squandering: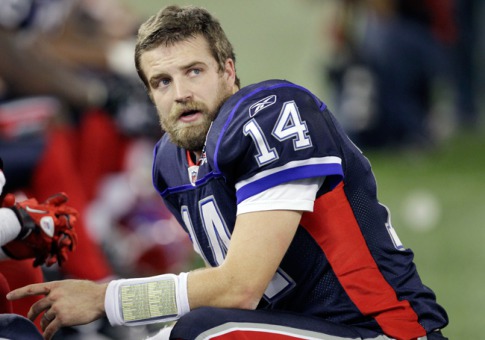 1. Ryan Fitzpatrick, Houston Texans
Ryan Fitzpatrick is, by all accounts, a pretty good guy. At least according to former teammate C.J. Spiller, but boy is he not so awesome at football. After seven seasons, FitzMagic has yet to be at the helm for a winning run, and the most famous things about him remain his alma mater (surely you've heard) and his $100 million dollar contract extension from Buffalo. That is not nifty. Not in the slightest.
Furthermore, he's the starting quarterback for the Texans, which means that Houston's assumption that last year was a hiccup (a hiccup that landed them an incredible defensive prospect, which is a scary thought) and their attempts to right the ship back to playoff land include having Ryan Fitzpatrick at the helm. Think about that for a minute — a team trying to reverse one of the most dramatic falloffs in league history is handing the keys of the offense to FitzMagic (explanation in the video below.) Ryan Fitzpatrick is the QB everyone falls for at least once during their fantasy football season, when the stars align and Mercury is in retrograde and he throws for 500 yards and 5 touchdowns in one game before spending the rest of the season trying to match that score in combined outings. Viva FitzMagic.