NFL: The 9 Most Serious Injuries From Week 8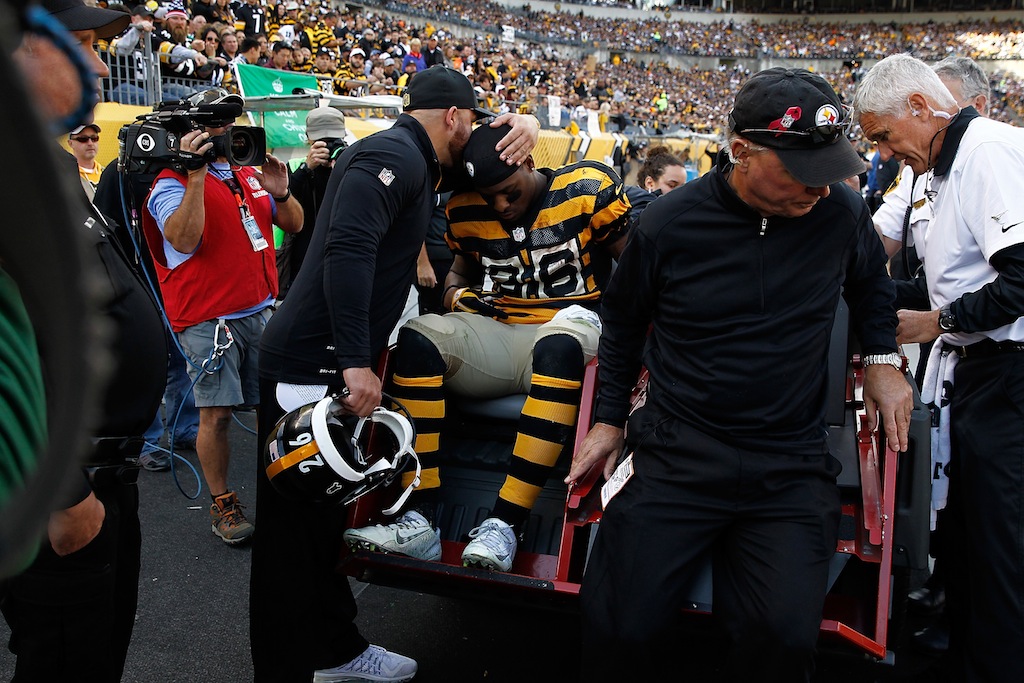 Injuries may be common in the world of football, but they've been especially prevalent during the 2015 NFL season. And that's a hard pill to swallow.
We understand the risks players take each and every time they strap on a helmet. Still, that doesn't make it any easier to witness. It's one thing to see individuals experience the normal wear and tear associated with the game, but it's a little different to consistently watch players suffer season-ending — or life-altering — injuries. Talk about making you realize that football is just a game.
As we said before, the National Football League has experienced plenty of injuries during the 2015 campaign. However, we have to say, this latest week was especially brutal. Perhaps even game-changing. Therefore, with that in mind, here's a look at the nine most serious injuries from Week 8 in the NFL.
1. Cameron Wake, defensive end, Miami Dolphins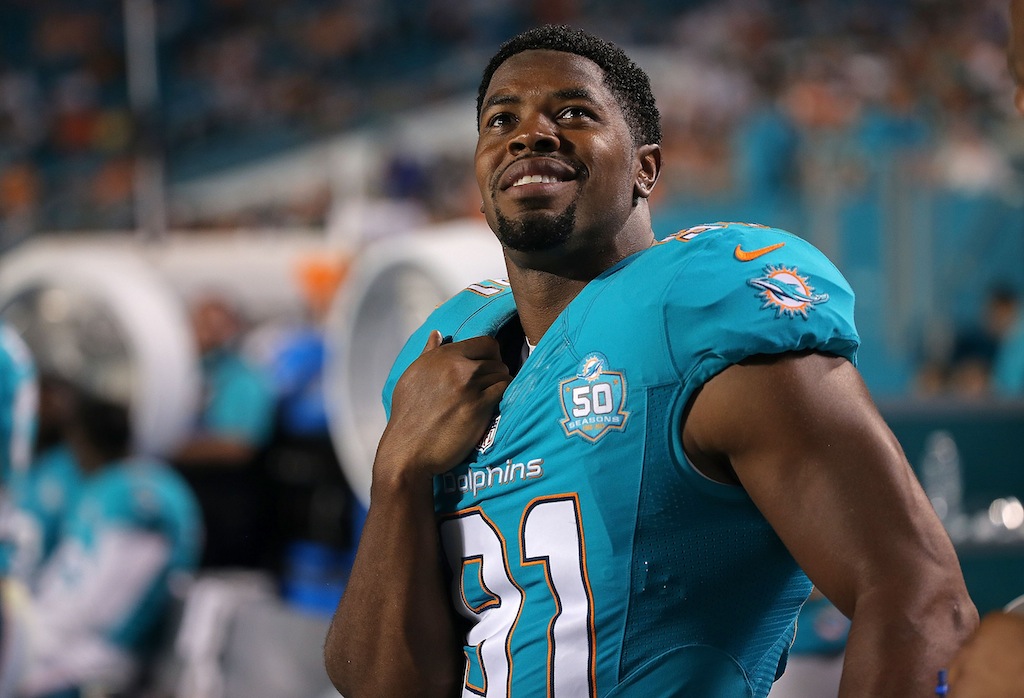 Injury: Torn Achilles
Diagnosis: Out for the season
On top of losing their AFC East clash to the New England Patriots this past week by a score of 36-7, the Miami Dolphins also lost a major stalwart on the defensive side of the ball when defensive end Cameron Wake went down with a torn Achilles. Having since placed Wake on season-ending injured reserve, it will be interesting to see if the Dolphins can recover after this major blow. We guess it's now time to see what Miami's interim head coach Dan Campbell is truly made of.
2. Keenan Allen, wide receiver, San Diego Chargers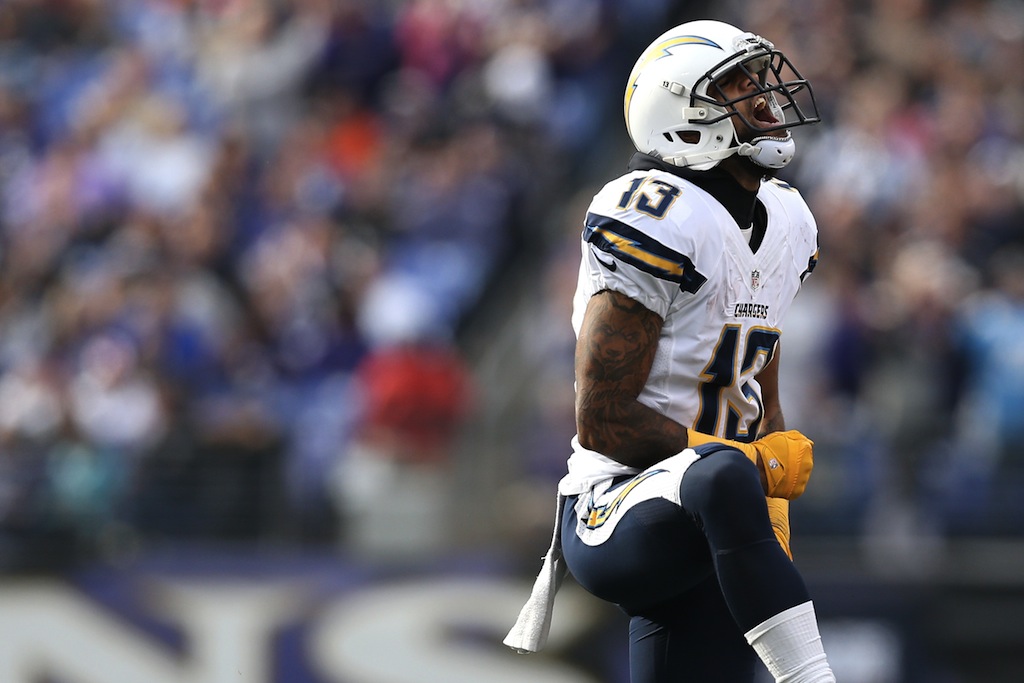 Injury: Kidney injury
Diagnosis: Out indefinitely
Aside from falling to 2-6 on the year following a 29-26 loss to the Baltimore Ravens, the San Diego Chargers will be forced to endure after losing one of their key offensive weapons. Wide receiver Keenan Allen suffered a kidney injury during Sunday's contest and is set to miss some time. Considering he's racked up 725 receiving yards and four touchdowns through eight games, Allen's loss will most certainly be felt.
3. Steve Smith, wide receiver, Baltimore Ravens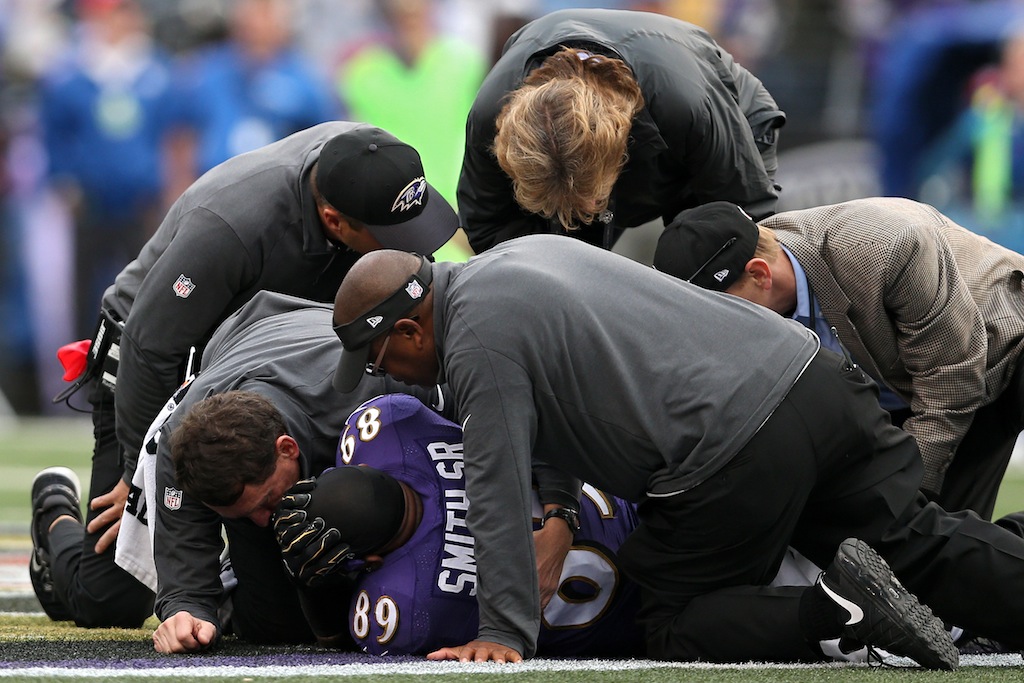 Injury: Torn Achilles
Diagnosis: Out for the season
Steve Smith's injury isn't just devastating for the Baltimore Ravens; it's sad for the entire football community. After suffering a torn Achilles during his team's victory over the San Diego Chargers this past weekend, Smith's season is officially over. This 2015 campaign was supposed to be the last season of the wide receiver's impressive career. It would be an absolute shame to see a guy as competitive as Smith leave the sport on a note such as this.
4. Ryan Fitzpatrick, quarterback, New York Jets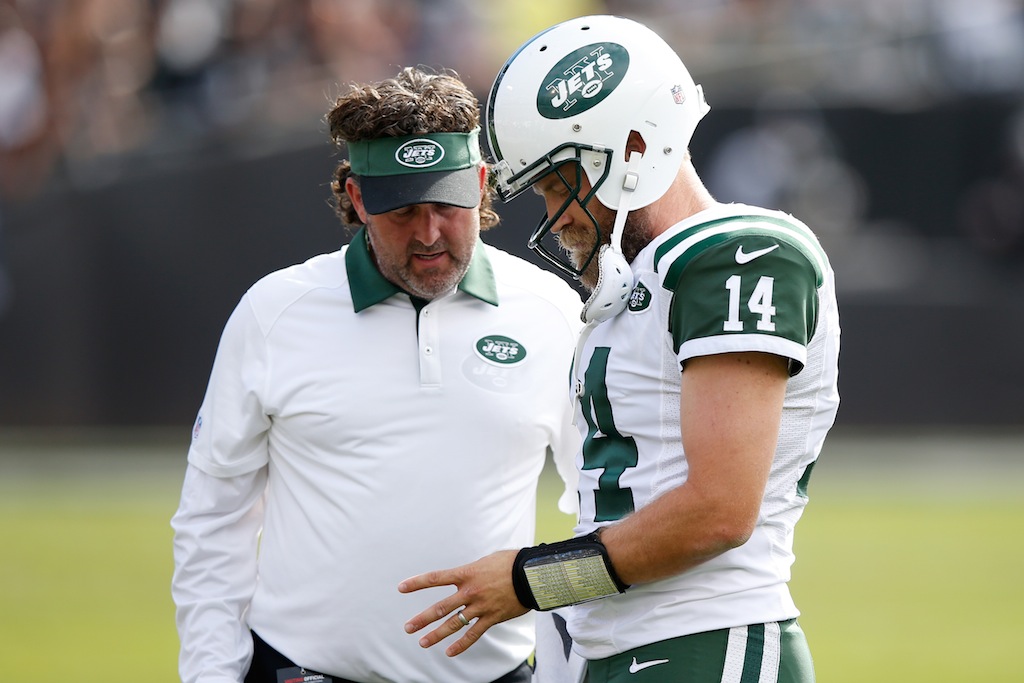 Injury: Torn ligaments in non-throwing thumb
Diagnosis: Questionable
The New York Jets could be looking at some time without quarterback Ryan Fitzpatrick after the journeyman suffered torn ligaments in his non-throwing thumb during the team's Week 8 defeat to the Oakland Raiders. To make matters worse, QB Geno Smith was also injured during the game. Clearly the New York Jets have a dilemma at the quarterback position.
5. Reggie Bush, running back, San Francisco 49ers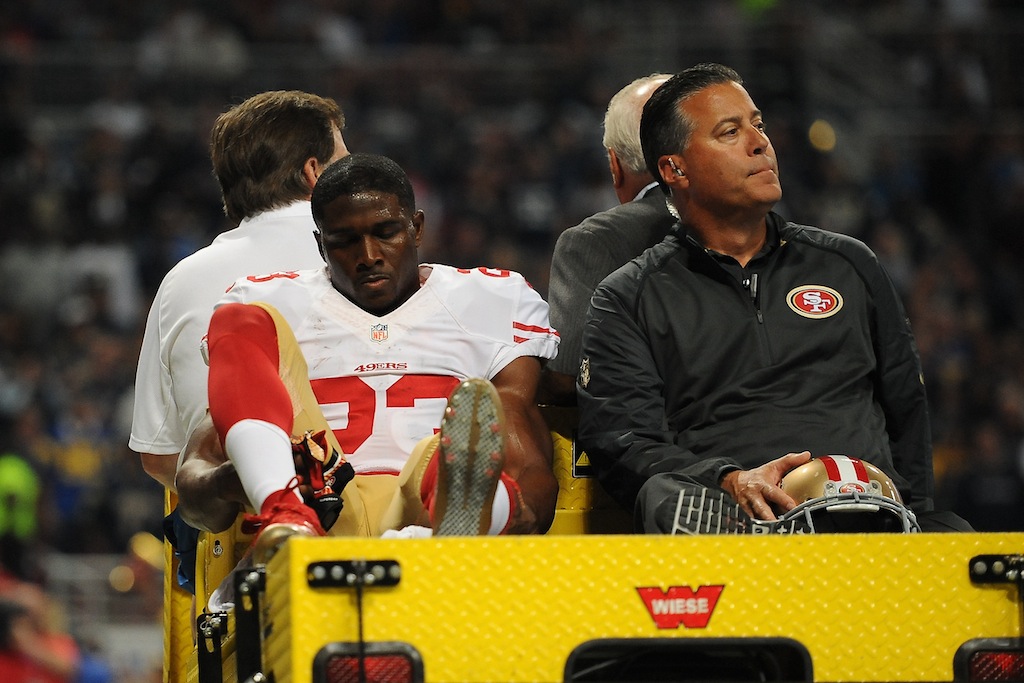 Injury: Torn MCL
Diagnosis: Out for the season
Another day, another loss for the San Francisco 49ers. Running back Reggie Bush became the latest player to get hurt at the hands of the concrete within St. Louis's Edward Jones Dome. Not only did the Niners fall to the Rams by a score of 27-6, but Bush tore his MCL and will be forced to have season-ending surgery. It's true what they say; when it rains, it pours.
6. Matt Forte, running back, Chicago Bears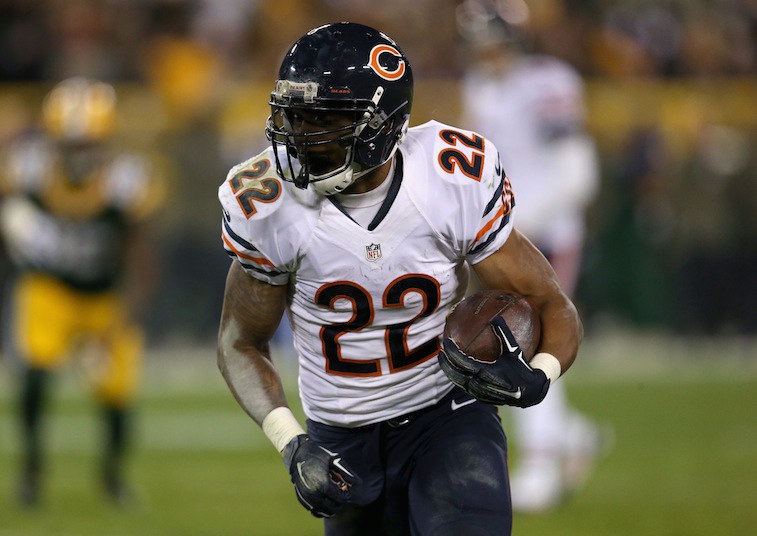 Injury: Knee injury
Diagnosis: Out
The Chicago Bears may have suffered a 23-20 loss to the Minnesota Vikings this past weekend, but at least running back Matt Forte's injury isn't as severe as it could have been. While Forte, who is in the last year of his contract, sprained his left knee during the game, he is not expected to need surgery. That's what we call a silver lining.
7. Joe Haden, cornerback, Cleveland Browns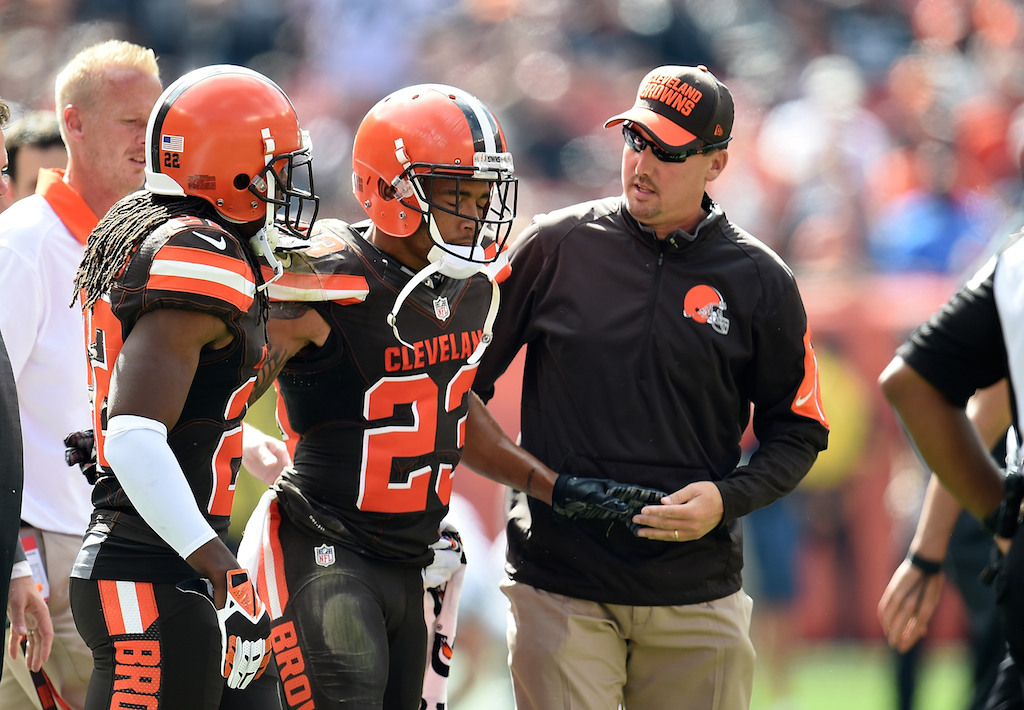 Injury: Concussion
Diagnosis: In protocol
This has not been a kind season to Cleveland Browns cornerback Joe Haden. After missing the team's past two games with a concussion, Haden took a foot to the head during Cleveland's 34-20 loss to the Arizona Cardinals, and was once again diagnosed with a concussion. The two-time Pro Bowler's status for the Browns' upcoming Thursday night clash with the Cincinnati Bengals is uncertain. It's now up to the league's concussion protocol to determine Haden's fate.
8. Ricardo Lockette, wide receiver, Seattle Seahawks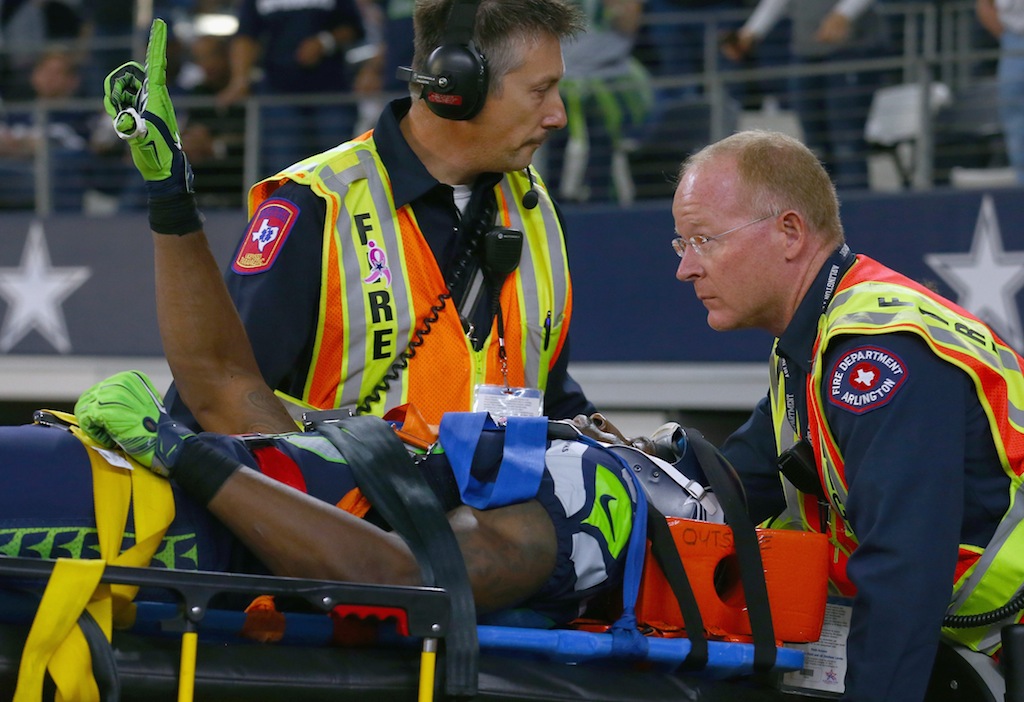 Injury: Ligament damage in neck
Diagnosis: Out
It's injuries such as the one sustained by Seattle Seahawks wide receiver Ricardo Lockette that really put things into perspective. During the team's 13-12 win over the Dallas Cowboys, Lockette was injured on a hard block and suffered ligament damage in his neck. He underwent successful surgery on Monday, but it's safe to say Lockette's season is over. Fortunately, the injury "should not impact his overall quality of life."
9. Le'Veon Bell, running back, Pittsburgh Steelers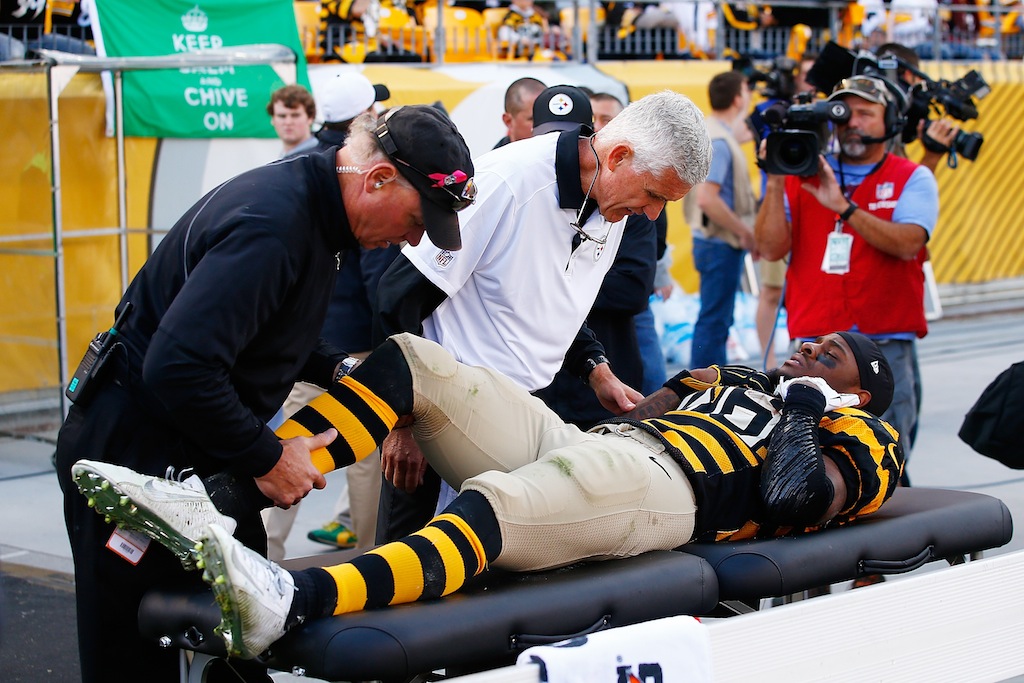 Injury: Badly torn MCL
Diagnosis: Placed on injured reserve
Just when it looked like things were falling into place for the Pittsburgh Steelers, the team was dealt another significant blow. This one, however, may prove to be more difficult to overcome. During the team's 16-10 loss to the Cincinnati Bengals, running back Le'Veon Bell suffered a badly torn MCL. The Steelers have since placed the All-Pro back on injured reserve, and his season is officially over. Like we said before, this one really hurts.
All statistics are courtesy of Pro-Football-Reference.com, ESPN.go.com, and NFL.com.