NFL: The Cleveland Browns Have Begun a Ridiculous Offseason
If you want drama, the Cleveland Browns are here to give it to you. This is a team that has not only cleaned house three times since Jimmy Haslam took over in 2012, according to Jason Garcia of FOX Sports, but it has also gone through five coaches since 2008. As Garcia explains, no other AFC North team has had a single coaching change during that span. Amazing. Now, the Browns are back at it again, as they recently parted ways with both general manager Ray Farmer and head coach Mike Pettine.
Those moves aren't massively surprising; it was more about what happened afterward, which set the pace for a wild and wacky offseason. The Browns, a team that can't seem to find the right mix of personnel, brought in a new chief strategy officer. Since things with NFL executives weren't working out, they decided to turn to Major League Baseball, hiring Paul DePodesta, who was the New York Mets' vice president of player development. The news is the definition of an head-turning decision by the team.
DePodesta's hiring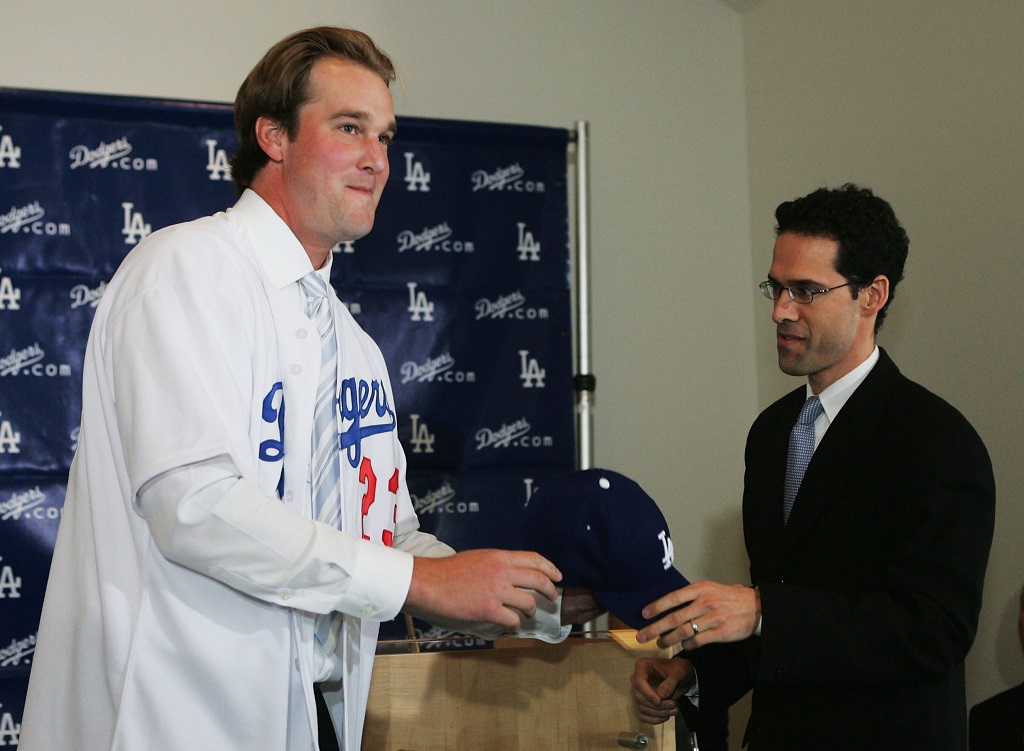 DePodesta will report directly to Haslam, as ESPN explains, and will be above newly hired executive vice president of football operations, Sashi Brown, as well. Haslam spoke about the addition of DePodesta, including what he may bring to the Browns as an organization.
We are fortunate to bring in Paul, an extremely talented, highly respected sports executive who will add a critical dimension to our front office. His approach and ambition to find the best pathways for organizational success transcend one specific sport and his experience as a high-level sports executive make him a terrific addition to the Cleveland Browns. While we are excited about what Paul will provide our organization, we remain fully focused on the critical task of identifying the right head coach and player personnel executive who will provide the football expertise needed to be successful.
So, DePodesta will have a major voice in determining what the team does with the open general manager and head coaching roles. Both will be filled fairly quickly, you'd assume, but neither of those jobs seem to be incredibly attractive when considering the massive number of changes Cleveland has made.
Johnny Manziel out? How about Joe Theismann in?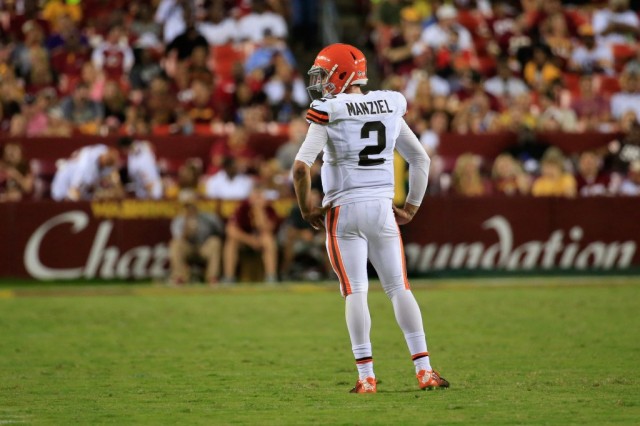 One of DePodesta's first decisions will involve soon-to-be third-year quarterback Johnny Manziel. After not showing up for Sunday's season finale due to a concussion, reports surfaced that the very night before, Manziel chose to head to Las Vegas, according to Shalise Manza Young of Yahoo Sports. So, at the very least, DePodesta needs to decide if dealing with Manziel is worth the headache, or if he'll simply part ways with the young quarterback.
Obviously, Manziel will pick up interest from other teams, with Jerry Jones and the Dallas Cowboys immediately coming to mind. That's just the first of many decisions DePodesta will have to make. If you want an even crazier situation, look no further than Joe Theismann's recent statements. During an interview with Yahoo Sports Radio (via FOX Sports), Theismann openly spoke about his interest in running the Browns.
Johnny (Manziel) still doesn't get it. And I guarantee you the Browns are going to go shop for another quarterback, because they flat don't believe they have one. I mean they are going through more coaches and quarterbacks … they are setting records in the National Football League. I would love to run the organization for them.
Could it possibly get any crazier than this for the Browns? No, it couldn't. If Cleveland actually entertained the idea of Theismann as their general manager, it would likely be the craziest move of the offseason. Fortunately, that doesn't seem to be in the realm of possibility at this point.
Possible coaching replacements
With Pettine now in Cleveland, who could potentially step up as the next head coach? There are plenty of options, but don't rule out the likes of Chip Kelly, Josh McDaniels, or Adam Gase. All three are offensive-minded coaches, who would be interesting fits in Cleveland. There's nothing really set in stone, but as Sean Wagner-McGough of CBS Sports reported, the Browns received permission to interview New England Patriots defensive coordinator, Matt Patricia, for the job.
That one would go against the whole idea of finding someone to help out the offense immediately. But with that said, the Browns are obviously just looking for the "right" person for the job at this point. As for realistic options to be the next head coach, it's too early to speculate, but all the aforementioned names could be worth monitoring as we move forward in the 2016 offseason.
Statistics courtesy of Pro-Football-Reference.com.