NFL: The Decision That Saved Chargers' OL Russell Okung's Life
Russell Okung is entering his 10th season in the NFL, but it is unknown when he will be ready to start the 2019 season. The Chargers lineman is currently on the injured reserve/non-football illness list due to severe health issues. After suffering a serious scare, Okung made a decision that may have saved the offensive lineman's life.

A "pretty serious medical issue"
When the media asked about Russell Okung, Chargers general manager Tom Telesco initially said that Okung has been dealing with a "pretty serious medical issue," without going into any details. Okung later offered some insights into what he is dealing with, posting a statement to Twitter about his medical condition.

To summarize, he went to an urgent care facility "after experiencing unusual chest pain at practice on June 1." He said that doctors told him going to urgent care likely saved his life. Okung's tweet said that he's OK now, but he suffered a pulmonary embolism caused by blood clots. That condition is "very treatable," according to Okung, when it is caught early. He says he hopes to be back on the field "as quickly as possible" as he continues "on the path to a full recovery."

What is pulmonary embolism?
A pulmonary embolism is a blockage in one of the pulmonary arteries in the lungs, often caused by blood clots that go to the lungs from other parts of the body, often the legs. It is a life-threatening condition, and about one-third of people with pulmonary embolisms that are undiagnosed and untreated die.

Catching it early, as Okung did, and getting treatment helps the condition. Treatments usually include taking blood thinners or clot-dissolvers or having surgery to remove the clot.

Russell Okung is at training camp
Though Okung is unable to practice, he is still at training camp with his Chargers teammates. It is unknown when he will be able to practice, but Telesco has said Okung might be inactive for all of training camp. With the health scare Okung experienced, the team is not going to rush him back onto the field because his health is more important than football at this point. It is highly unlikely that Okung will play in the Chargers' Week 1 game against the Colts.

How important is Okung to the Chargers' offensive line?
Pro Football Focus says that Okung is a lone bright spot on an otherwise "flat-out awful" Charger offensive line. Of 39 players who have logged at least 500 snaps at left tackle over the past two seasons, Okung ranks seventh with an overall grade of 81. In his two seasons protecting Chargers quarterback Philip Rivers, Okung has not surrendered more than five quarterback pressures in a game — his fellow linemen surpassed that number seven times in 2018. PFF gave Okung a pass-blocking grade of 77.8 last season, and his closest teammate was guard Dan Feeney, who had a grade of 38.3 — a sizable gap between No. 1 and No. 2.

Okung's NFL career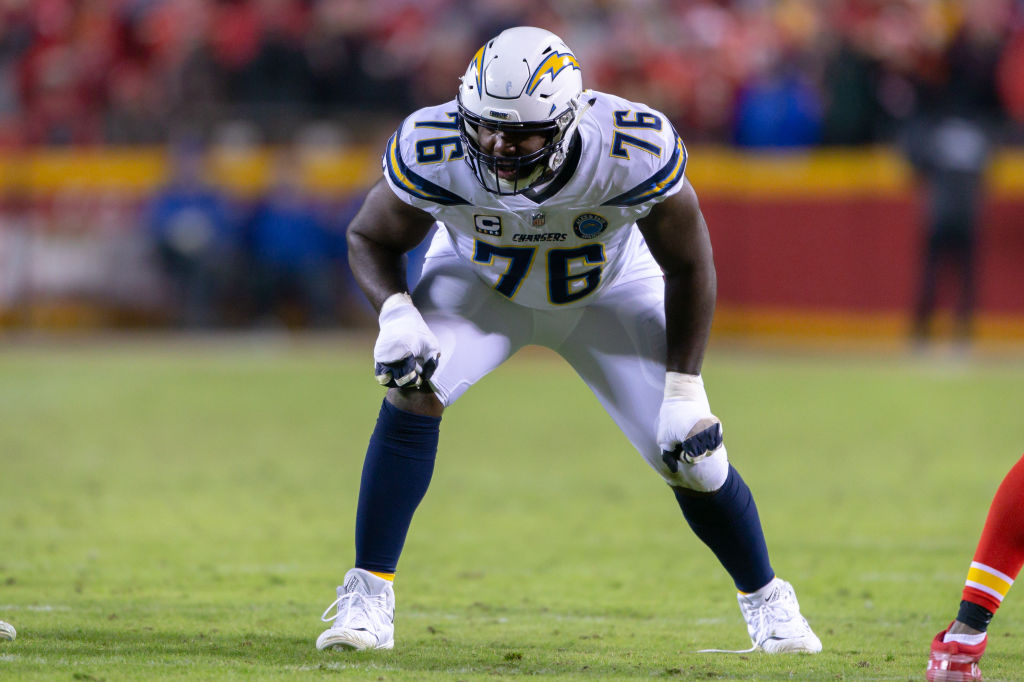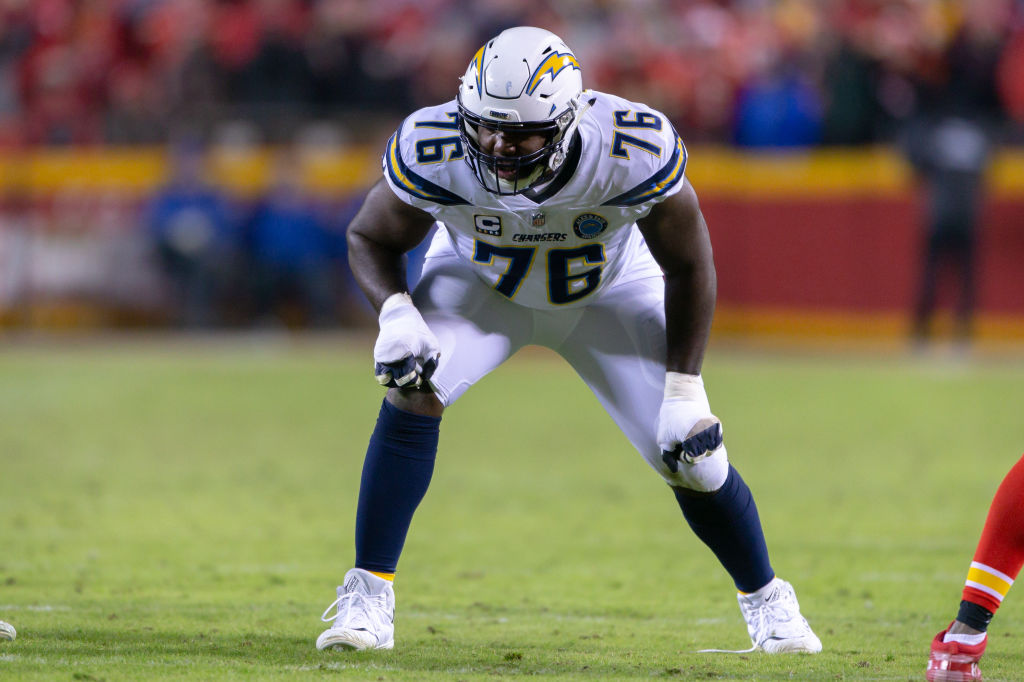 The Seattle Seahawks took Okung with the sixth overall pick in the 2010 draft out of Oklahoma State, and he played with them for the first six seasons of his career. He signed a one-year contract with the Broncos in 2016, and then he signed a four-year deal with the Chargers the following year.

Okung is entering the third year of that contract and is scheduled to make a base salary of $13 million. He has played in 118 games in his first nine seasons, including playing in 15 games each of the last two seasons. He has been named to the Pro Bowl twice in his career, and he was part of the Seahawks team that won Super Bowl XLVIII.