NFL: The Houston Texans Are Absolutely a Playoff Team Now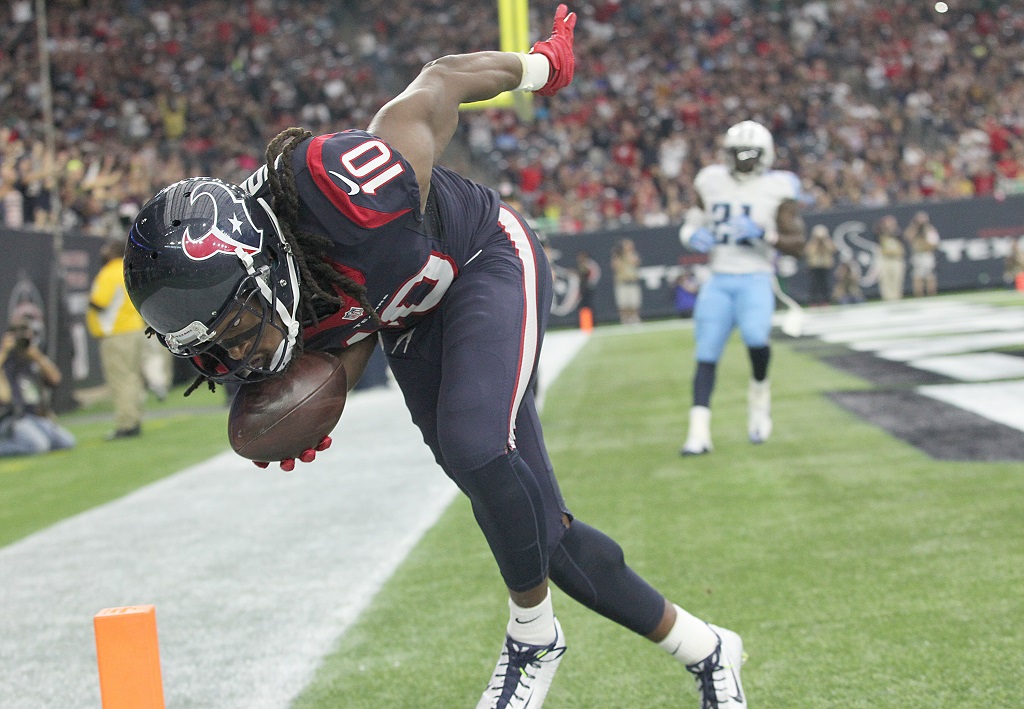 While the Houston Texans may have won the AFC South in 2015, it's safe to say that before this offseason began, not many people expected them to be able to repeat as division champions. Not only were the Indianapolis Colts bound to be healthy and have Andrew Luck looking to tear apart the NFL once again, but the Texans themselves were set to release running back Arian Foster as well. As a matter of fact, we actually made the early argument that Houston would not make the playoffs next season, even after their 9-7 finish this past year.
There were simply too many question marks offensively for this team. Fortunately for the Texans and their fans, it seems as though they've answered quite a few of those questions in just one single day of NFL free agency. Enter Brock Osweiler and Lamar Miller, the two new faces of Texans football in 2016 and beyond. Houston now becomes one of the most intriguing teams in the NFL, and while it's way too early to name them as serious Super Bowl contenders, they are at the least a legitimate playoff team.
Yes, we still have a lot to learn about Osweiler at this point in time, but Miller will add a whole new dimension to Houston's offense, while also opening up the field for Osweiler and one of the best wide receivers in the NFL, DeAndre Hopkins. So, with a tough AFC and the Colts looking primed to once again push for the division, can the Texans get the job done again and actually win the division? Well, at the very least they will earn a wild card, but let's look at the argument for why they could be a division winner as well.
Houston's stellar defense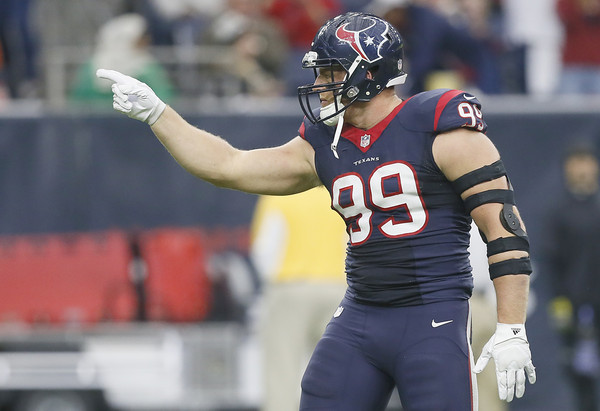 While we can talk about their offseason additions and their offensive weapons now (and we will), let's not forget to talk about that defense. Houston allowed just 19.6 points per game (tied for seventh-fewest in the NFL), while also allowing the third-fewest total yards per game at 310.2. In all honesty, their defense is a massive reason why they were able to win the AFC South last year, as they scored just 339 points, but allowed only 313 on the year.
J.J. Watt will once again be a candidate for Defensive Player of the Year, while their secondary, which allowed just 210.4 passing yards per game, will once again be in full lockdown mode. There's little reason to believe that Houston's defense won't be able to slow down not only Luck, but any other quarterback they come across in 2016.
Offensive firepower
A year removed from averaging just 21.2 points per game (tied for No. 21 in the NFL), the Texans have decided not to wait any longer to address the issue. The unfortunate injury to Arian Foster hurt Houston last season, but the team decided to part ways with the veteran running back, turning to 24-year-old Miller, who has much less tread on his tires. Miller can also catch passes out of the backfield as well, totaling 47 receptions for 397 yards and two scores in 2015.
Osweiler is another interesting player. As mentioned above, no one knows exactly what he's capable of becoming, but the Texans were willing to take the risk. And with all due respect to Brian Hoyer, Osweiler should be an upgrade at the quarterback position. In eight games played last season with the Denver Broncos, he completed 61.8% of his passes for 1,967 yards, 10 touchdowns, and six interceptions.
He will still experience a bit of a learning curve, but at the very least he'll have Hopkins as a top target in 2016 and beyond. Between their stellar defense and what should be a much improved offense, betting on the Texans to win the division doesn't seem like such a bad idea. This team should be the real deal this coming season as they go for back-to-back AFC South titles.
Follow Jeff Smith on Twitter @JSM8ith
Statistics courtesy of ESPN.com and Pro-Football-Reference.com.