NFL: The League's 5 Best Punting Teams This Season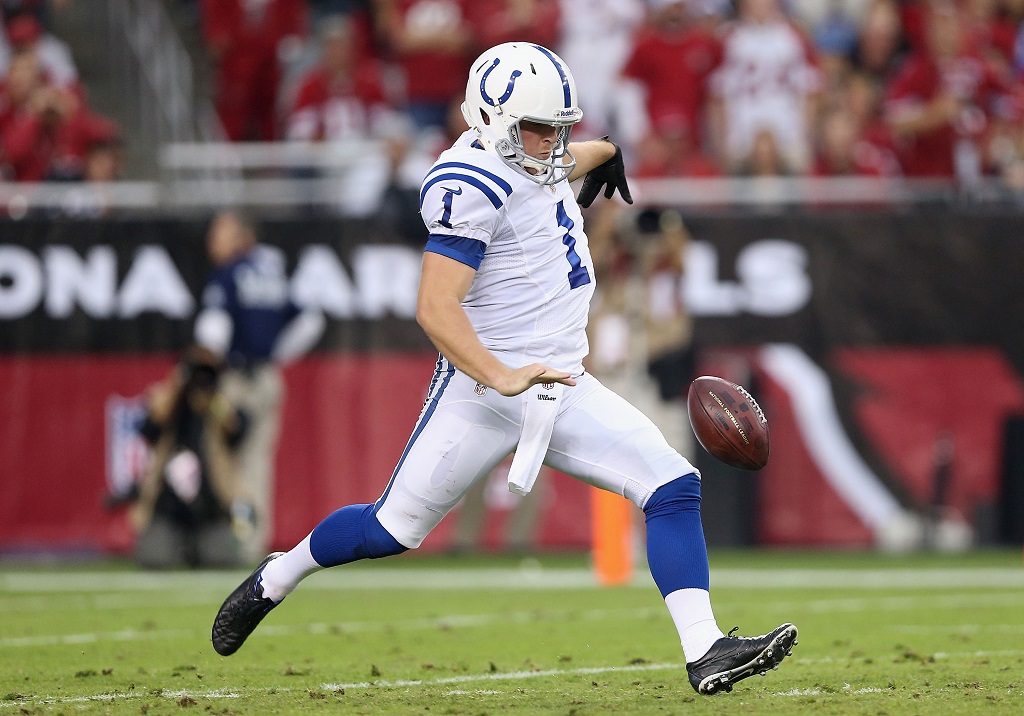 Punting is probably the least sexy part of the game of football to the average fan. Why? Simply put, a good day for a punter is probably a bad day for his team. Unless his work in the battle for field position ultimately yields favorable results — as is the case in some very low scoring contests — a punter is generally the one guy on the team you'd rather not hear from.
But the bottom line is that it is an inherently necessary evil. Not every drive can be turned into points, and giving the ball back to the other team via a punt is more desirable than a turnover — just look at the Bears and their historic punting performance on Sunday. And if you must do it, isn't it best to pin your opponents as deep in their own territory as possible?
With that in mind, let's take a look at which teams, through the first three weeks, have had the best performing punting units.
(Note: We'll be using net yardage per punt, taking into account both the punters' distances and the effectiveness of the respective teams' coverage units.) 
5. Atlanta Falcons (net: 45.7 yards per punt)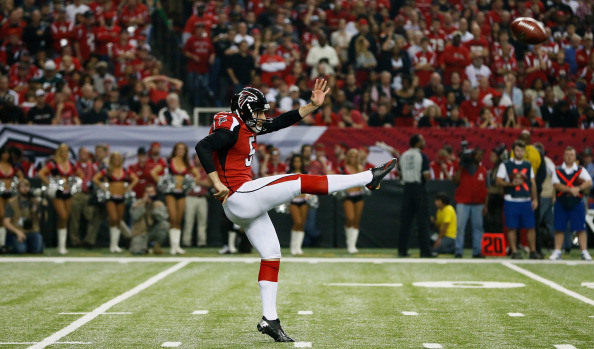 The Falcons are off to a surprising and resurgent start, and although Julio Jones, Matt Ryan, and the team's run of fourth quarter comebacks have rightfully received the lion's share of attention from the media, their punter — and kickoff guy — Matt Bosher is having the best season of his own career thus far.
In addition to his place here among net yardage, he also leads the NFL in average yards per punt through the first three weeks at 54.5 (Lee, Darr, Jones, and McAfee rate out at second, third, sixth, and tenth). If that continues, it's hard to believe he won't finally make it to his first Pro Bowl come season's end, regardless of whether or not the Falcons can keep coming back.
4. Miami Dolphins (net: 45.7 yards per punt)
At 1-2, it's not too early to begin questioning whether or not these much-ballyhooed Dolphins are headed toward the same old 8-8 finish they always seem to have. Whether or not their season ultimately becomes the latest in an unending string of disappointments since Dan Marino's retirement may depend on rookie Matt Darr, a bright spot who's proving his worth after having beaten out 2013 Pro Bowl punter, Brandon Fields.
3. Dallas Cowboys (net: 46.5 yards per punt)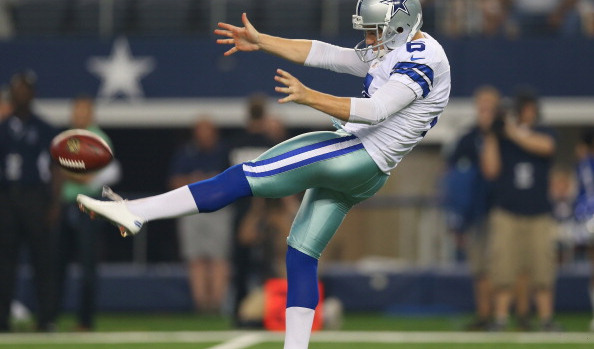 If last Sunday's game is any indication, field position or a stalling offense is the least of the Cowboys' issues with Tony Romo on the shelf. Still, it's hard to believe they won't have some bumps during his absence that will necessitate strong punting. It's a good thing they have Chris Jones. Despite not having yet been a Pro Bowl or All-NFL performer yet in his career, which began in 2011, Jones has still proven to be an effective punter and is thus far having the best season of his career.
2. Indianapolis Colts (net: 47.5 yards per punt)
One of the punters possibly known better — or known at all — for his non-punting exploits, 2014 Pro Bowl punter Pat McAfee has been a beam of light during Indianapolis' uneven start to the campaign. He's a solid punter who's been doing his part to stop the bleeding during these messy first three weeks, but it's safe to say McAfee will always be best known for his most famous tackle: "The Hit."
1. Cleveland Browns (net: 49.3 yards per punt)
Hang onto this article because it may be the only one all season that puts the Cleveland Browns atop any kind of list. Whoever happens to be playing quarterback for the Browns and whatever their coaching staff and front office currently have cooked up, what we can say is that the team made the right move in bringing in Andy Lee from San Francisco this offseason.
A three-time Pro Bowl performer and the all-time leader in punting yards for the 49ers, Lee and the Browns' coverage teams are at least forcing opponents to drive the length of the field. Not that that's ever been a great deterrent.
All statistics are courtesy of ESPN.go.com.
Follow Tamer on Twitter @iamtamerabouras